Amy Jo Johnson, nicknamed – A.J., is an American actress who had a role in the series Felicity.
She is best known for playing the Pink Ranger, Kimberly Ann Hart, in the TV series – "Mighty Morphin Power Rangers."
Biography
She was born on October 6, 1970, in Cape Cod, Massachusetts, USA.
Her maternal grandfather was a Portuguese immigrant.
She has a sister (Julie Johnson Clary) and a brother (Grieg Johnson Jr.).
As a child, Johnson competed as a gymnast.
She attended Dennis-Yarmouth Regional High School, So. Yarmouth, Massachusetts.
At age 18, Jo moved to NYC to pursue an acting career. One year later, she got her first role.
During an interview, Amy said:
"I was 19 and moved to NYC and went to acting school and then went to Los Angeles when I was 19."
Amy went on to say:
"I had my first auditions and the first role I really had was Power Rangers."
Mighty Morphin Power Rangers
In 1993, she got her big break playing Pink Ranger Kimberly on the live-action television series Mighty Morphin Power Rangers. Amy played the role for three years. In addition, Johnson starred in 2 feature-length movies.
During a recent interview, Jo said that she "almost died a few times because of the makeshift low-budget stunts we performed." Also, she was being paid "peanuts," about $600 a week.
Midway through the third season, Johnson decided to leave Mighty Morphin Power Rangers due to the fact that she wanted to find other acting opportunities.
Jo made a cameo appearance in the 2017 film Power Rangers. The film grossed $142 million worldwide.
After Mighty Morphin Power Rangers, she went on to star in the Saved by the Bell: The New Class episode "Backstage Pass" and in Disney Channel's Susie Q.
Felicity
In 1998, she started to perform in Felicity, a TV series that ran for four seasons from September 29, 1998, to May 22, 2002.
AOL TV named the television series one of the "Best School Shows of All Time." In 2007, the series was one of Time magazine's "All-Time 100 Best TV Shows."
"Felicity" revolves around the experiences of the character – Felicity Porter, as she attends the "University of New York."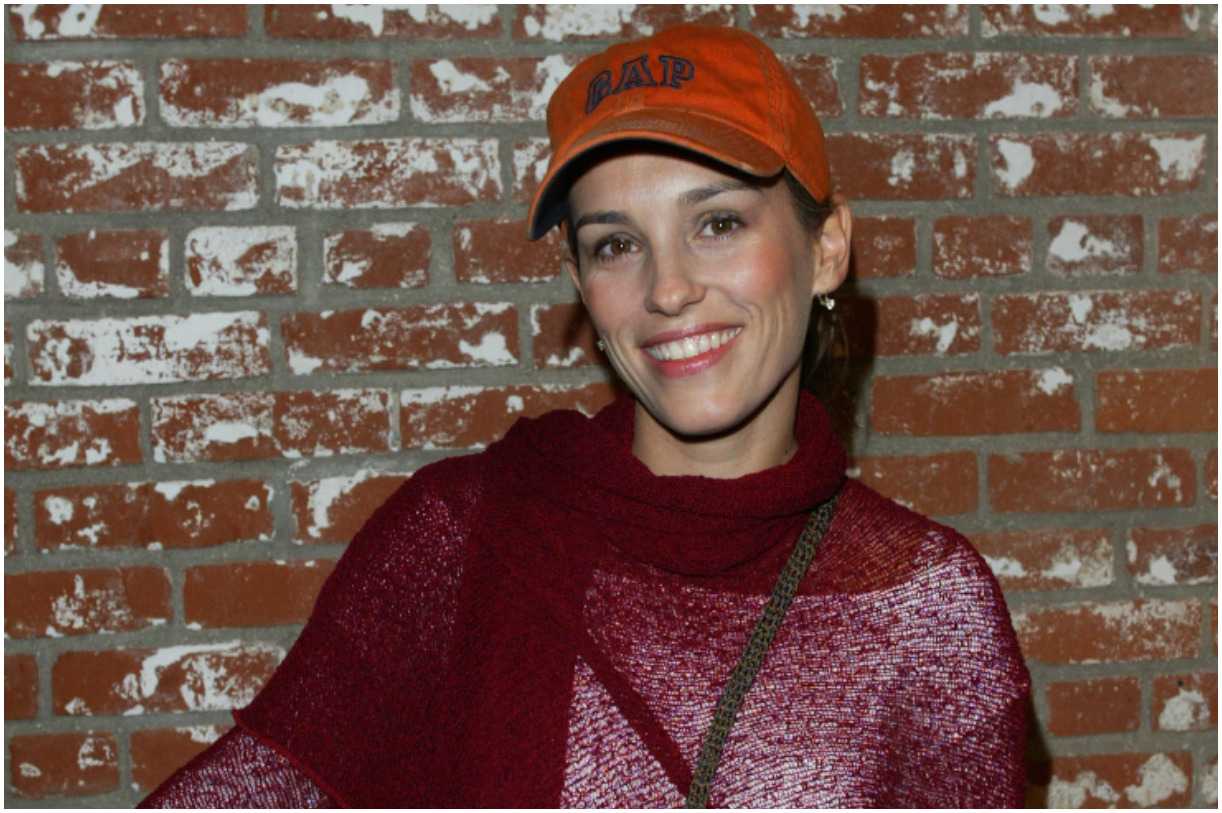 Ron Howard and Brian Grazer were executive producers through Imagine Entertainment. The show was produced by Imagine Television and Touchstone Television for The WB. It was created by Matt Reeves and J. J. Abrams.
After 50 episodes, Jo left the series. The actress cites the primary reason for her departure from the series as the need to grieve for her mother.
In 2002, she starred in Interstate 60, a metaphysical road film. Other stars in the movies are:
Michael J. Fox;
Kurt Russell;
Chris Cooper;
Christopher Lloyd;
Amy Smart;
Gary Oldman;
James Marsden.
In 2004, Johnson starred as Stacy Reynolds in the 4th season of the American police procedural drama television series The Division.
Flashpoint
From 2008 to 2012, she starred on the Canadian police drama television series Flashpoint as Constable Jules Callaghan. Stephanie Morgenstern and Mark Ellis created the series.
Husband
Amy Jo Johnson married Oliver Giner in 2010. They divorced in 2017.
Children
Amy and Oliver have a daughter named – Francesca Christine Giner. Her middle name honors Jo's late mother.
Height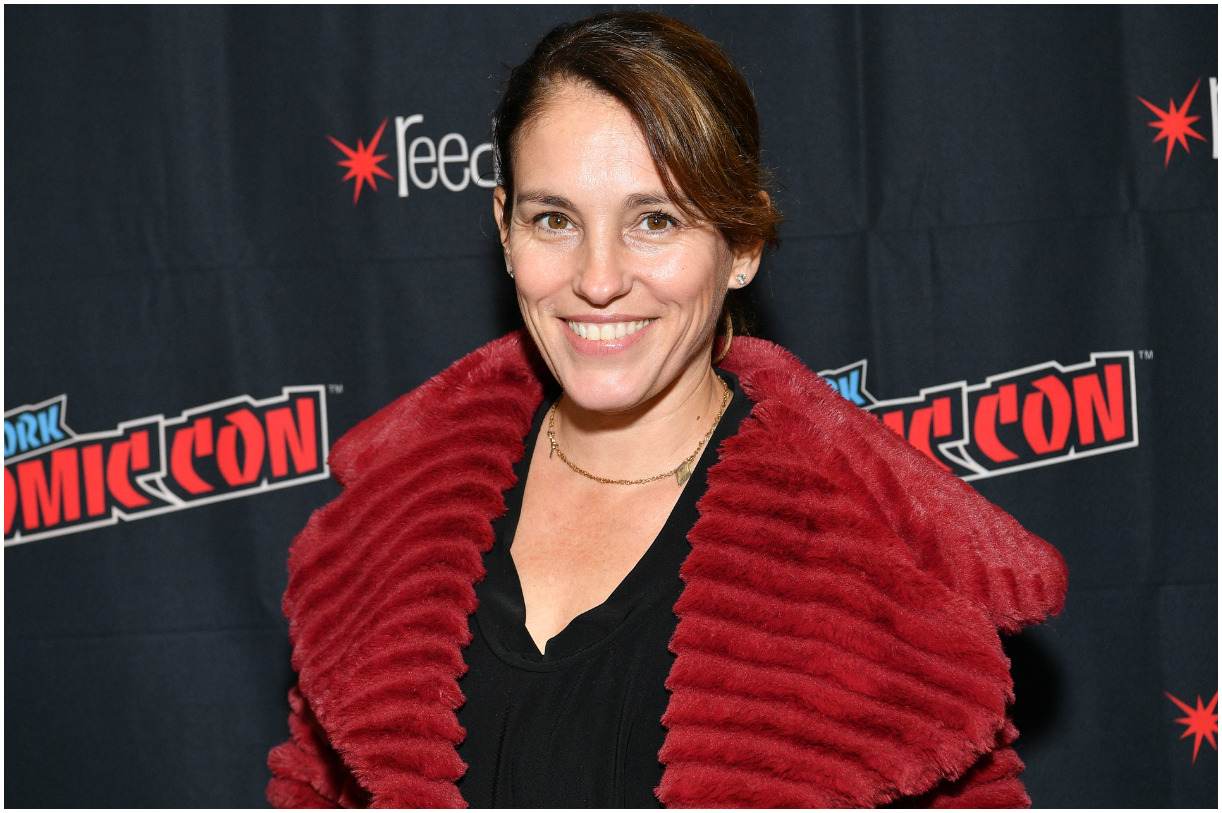 Jo is 5′ 2″ (1.57 m) tall.
READ MORE: Lee Van Cleef Net Worth
Quotes
"I think some people can handle Los Angeles and handle that extreme competition. I just couldn't."
"I just kind of change, constantly, what my focus is."
"Nothing is really coming to mind, but one thing I do enjoy about the comic cons is just meeting people who were so affected by the Power Rangers 25 years ago."
"I believe I can do anything."
"My fondest memory of Power Rangers was just being a kid and hanging out with the cast and crew. We had such a great time on and off set."
"My mom taught me to go after my dreams."
READ MORE: Who is Erin Murphy's husband?
Trivia
She bears a strong resemblance to actress Jennifer Garner.
Jo is a fan of both the New England Patriots and the Boston Red Sox.
When asked about her favorite television show, she responded:
"I just binged watched Big Little Lies and it is so good. All-time favorite would be Six Feet Under."
Johnson has a butterfly tattooed on her left ankle as a symbol of freedom.
She has produced and directed two acclaimed short films:
Lines (2014);
Bent (2013).
Her song "Lines" was featured in her movie Lines.
The actress received several awards and nominations, including:
at the Monte Carlo TV Festival – two nominations as Best Actress for her role in Flashpoint;
a Gemini Award for her performance in Flashpoint;
at the 24th Annual Gemini Awards in 2009 – a nomination for Best Performance by an Actress in a Continuing Leading Dramatic Role.
READ MORE: Dean Norris Net Worth
Her favorite musicians are:
Jewel Kilcher;
The Allman Brothers Band;
The Beatles;
James Taylor;
Sarah McLachlan;
Natalie Merchant;
Grateful Dead.
Jo has dual citizenship as she became a Canadian citizen in 2015.
Amy Jo Johnson – Net Worth
Jo earned most of her wealth from working as an actress. Amy is most known for her roles as Jules Callaghan on the award-winning Canadian series Flashpoint, Julie Emrick on the critically acclaimed series Felicity, and Kimberly Hart in the iconic series Mighty Morphin Power Rangers (she appeared in 137 episodes of the franchise).
Amy also performed in Between Waves, The Space Between, and more.
Moreover, she is also a singer and has released three albums – Never Broken, Imperfect, and The Trans-American Treatment.
Therefore, actress Amy Jo Johnson has an estimated net worth of $1 million.
Featured image source – © Guliver / Getty Images.
READ THIS NEXT: Who is Amber Marshall?
References

https://www.refinery29.com/amy-jo-johnson-interview
https://www.syfy.com/power-rangers-amy-jo-johnson-interviews
https://www.cbc.capower-rangers-amy-jo-johnson-interview