What is Jimmy Chin's net worth? Also, who is Jimmy Chin's wife?
Introduction
Jimmy Chin is an American rock climber and professional photographer who joined the Altitude Everest Expedition as a climber and expedition photographer in 2007. Also, his work has been commissioned by National Geographic.
Biography
He was born on October 12, 1973, in Mankato, Minnesota, USA.
His parents escaped mainland China and fled to Taiwan. Eventually, they immigrated to the flatlands of Mankato.
Chin is an undergrad at Carleton College, where he received a BA in Asian studies.
After graduation, Jimmy moved into the back of his car and parked in Yosemite National Park (located in California's Sierra Nevada mountains) and became a full-time climbing dirtbag.
READ MORE: Is Alex Becker a millionaire?
During an interview, Chin recalled:
"As far as they were concerned, I was a homeless person. And they had just spent their life savings putting me through school—private boarding school, private liberal arts college."
Jimmy later added:
"They were mortified. That added a lot of extra pressure and doubt."
In 2002, Chin was asked to join a National Geographic expedition to make an unsupported crossing of the remote Chang Tang Plateau in Tibet with Rick Ridgeway (a mountaineer and adventurer, who during his career has also been an environmentalist, filmmaker, writer, and businessman), Galen Rowell, and Conrad Anker.
The expedition was documented in Rick Ridgeway's book The Big Open and featured in National Geographic's April 2003 issue.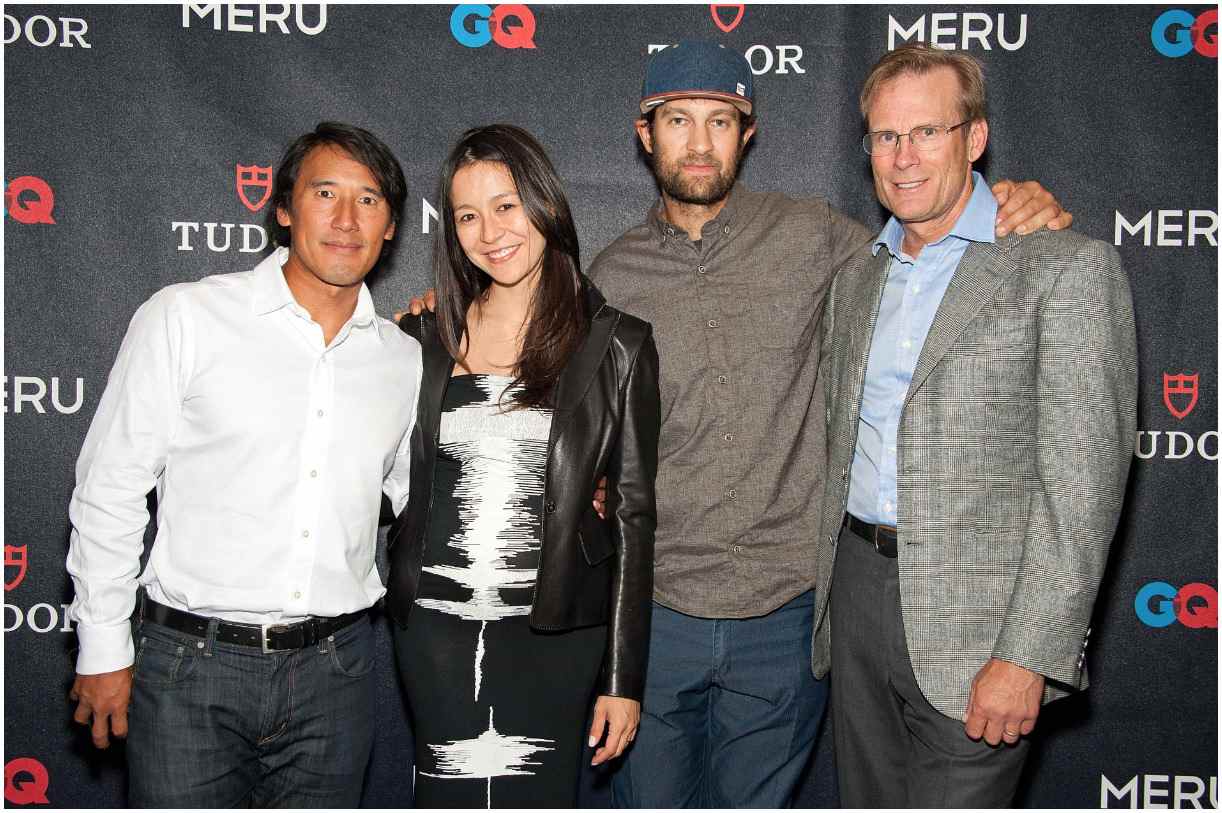 In 2003, Jimmy headed to Everest with Stephen Koch. They attempted the direct North Face via the Japanese Couloir to the Hornbein Couloir in alpine style. They were unsuccessful, and both were almost killed in an avalanche.
READ MORE: Facts about Corey Wayne
In May 2004, Jimmy climbed Everest with Ed Viesturs and David Breashears (in 1985, David reached the summit of Mount Everest a 2nd time, becoming the 1st American to reach the summit of Mount Everest more than once) while filming for Working Title on a feature film project with Stephen Daldry.
In 2005, he accompanied Ed Viesturs to Annapurna (a massif in the Himalayas in north-central Nepal which includes one peak over 8,000 meters). Jimmy photographed the expedition, and the story was featured in the September 2005 issue of Men's Journal.
In October 2006, he achieved the first successful American ski descent of Mount Everest with Rob and Kit DesLauriers (an American ski-mountaineer and the first person to ski down the Seven Summits). They skied from the summit and are the only people to have skied the South East Ridge route.
"I used to train a lot in the mountains to gain more experience, and now I train less in the mountains because I only reserve that time for when I'm really trying to do something," Jimmy said during a 2017 interview. He added: "I know I can do a lot of the training in space that's relatively safe. I don't need to keep building that deep base of experience, but it's balance, because you have to spend enough time in the mountains to keep your edge and stay on your game."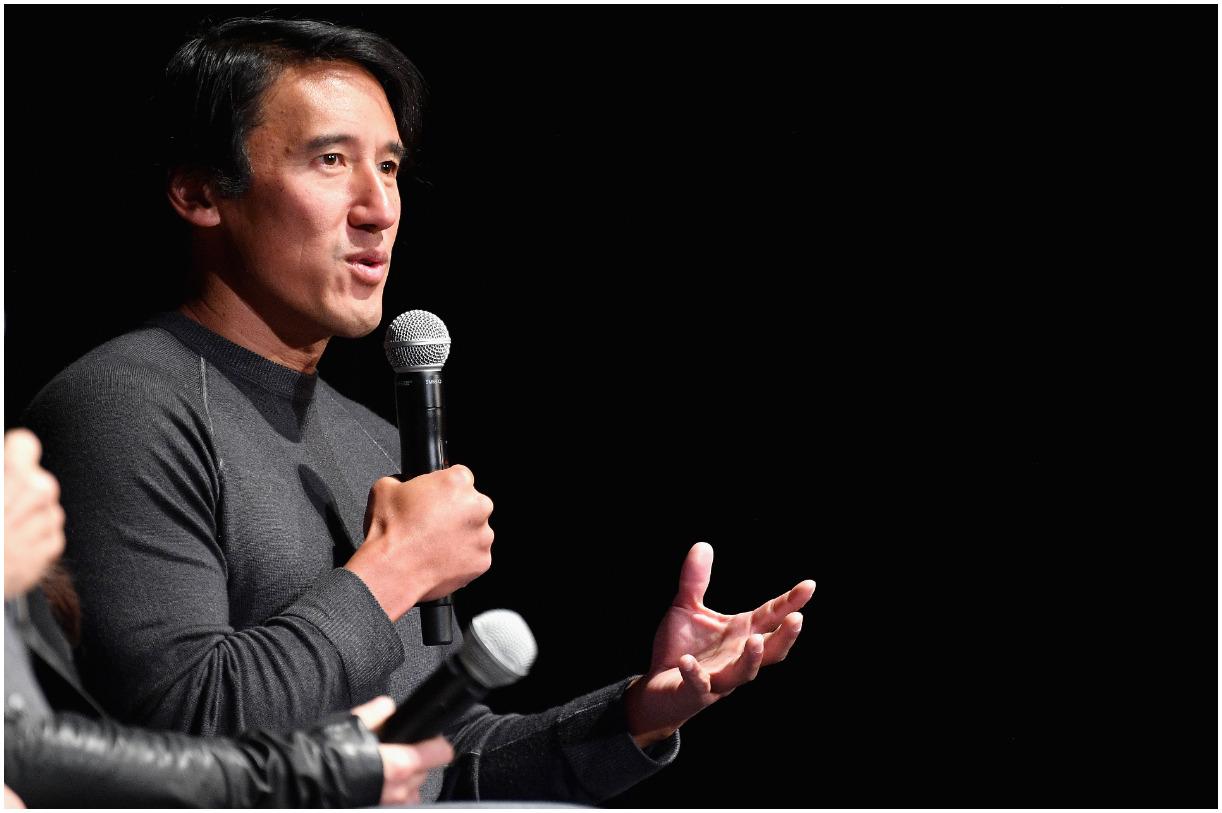 In May 2007, he joined the Altitude Everest Expedition as an expedition photographer and climber in an attempt to retrace Sandy Irvine and George Mallory's fateful last journey up the North Face of Everest.
Outside of major Himalayan expeditions, Chin has participated in numerous exploratory climbing and skiing expeditions to Baffin Island, Borneo, Mali, Chad, the Pitcairn Islands, and other remote regions of the world.
In 2011, Jimmy and his climbing partners achieved the first ascent of the Shark's Fin on Mount Meru in the Garhwal Himalaya. Chin helped produce a highly acclaimed documentary film about this experience that won numerous awards, including the Audience Award at Sundance in 2015.
In 2017, he led a team that filmed Alex Honnold on the first-ever rope-free ascent of El Capitan. The granite monolith is about 3,000 feet from base to summit along its tallest face.
READ MORE: Biography of Peter Orszag
Wife
In 2013, Jimmy Chin married documentary filmmaker Elizabeth Chai Vasarhelyi. Her first film, "A Normal Life," won Best Documentary at the Tribeca Film Festival in 2003.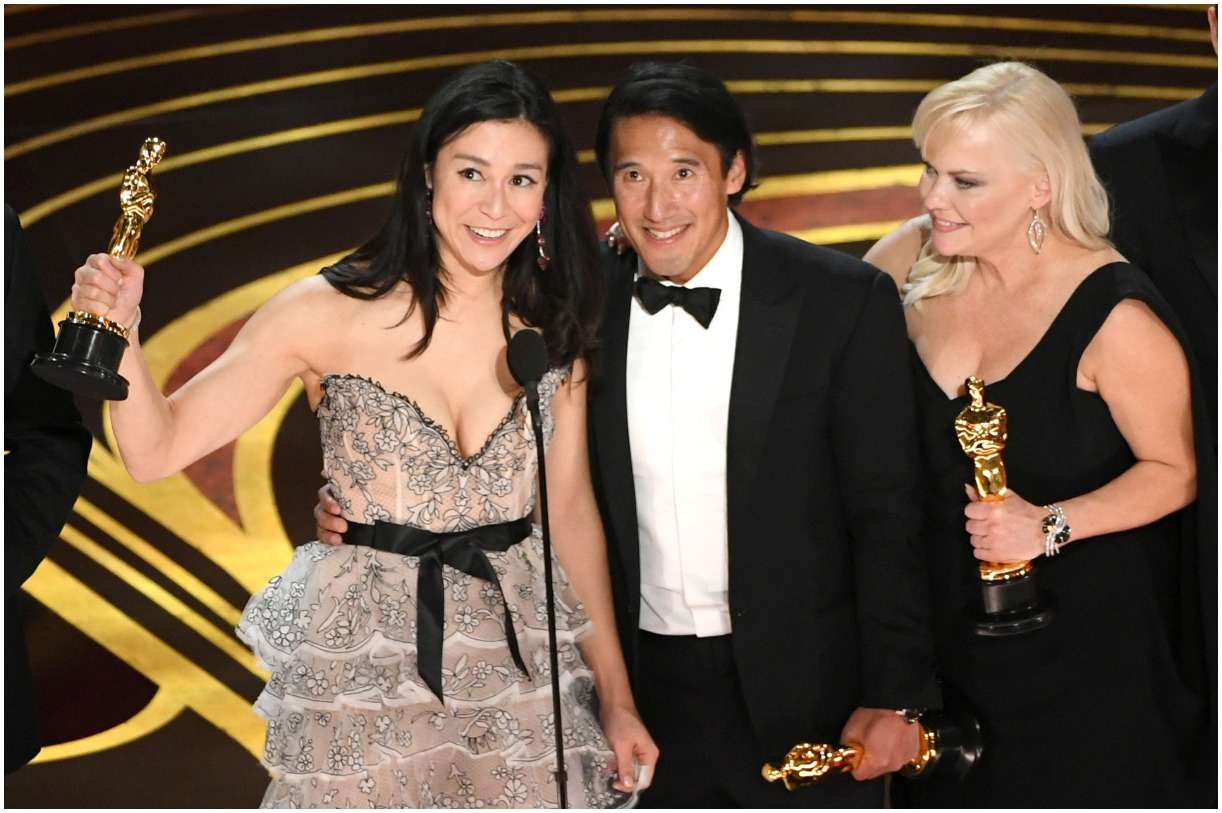 The couple has two children: Marina and James.
In 2019, Elizabeth Chai Vasarhelyi and Jimmy Chin won the Academy Award in the Best Documentary category for their work on Free Solo (2018).
"Free Solo" is a 2018 American documentary film directed by Jimmy Chin and Elizabeth Chai Vasarhelyi. The film is available to stream in the US through the National Geographic TV channel website and app.
READ MORE: Who is Steven Lim's girlfriend?
Quotes
"There is nothing like the surreal endless white and the wicked cold of the icy continent."
"After all is said and done, I still prefer the vertical…it keeps you sharp."
READ MORE: Who is Magnus Walker's wife?
Trivia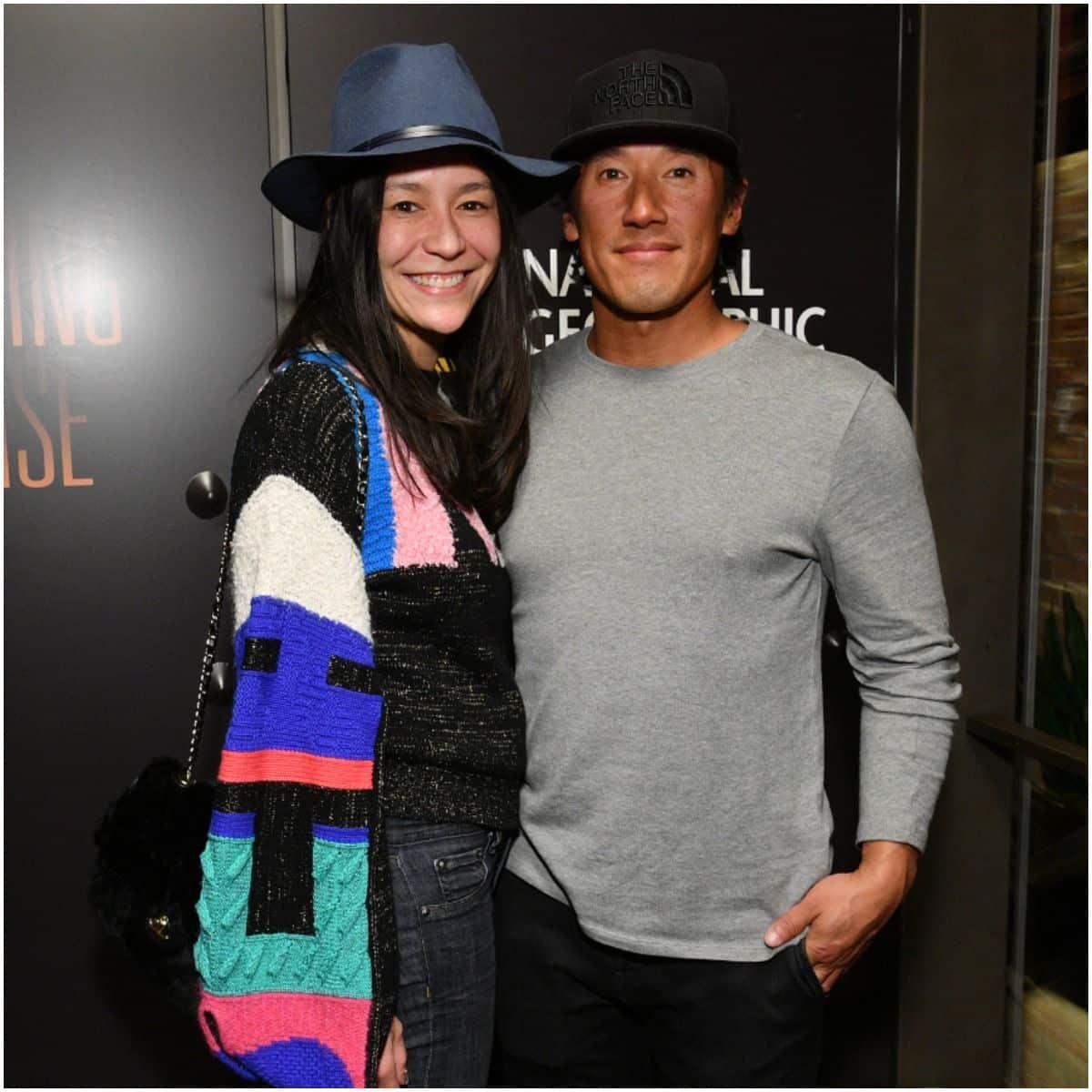 His achievements include making the first ascents of big walls and alpine towers in the Garhwal Himalayas of Northern India and the Karakoram Mountains of Pakistan, skiing and climbing Mount Everest from the summit, and crossing the Chang Tang Plateau in north-western Tibet on foot.
He has garnered numerous photography awards from Communication Arts, Photo District News (PDN), and the American Society of Magazine Editors.
Jimmy has organized and led many climbing, ski-mountaineering, and exploratory expeditions to:
Argentina;
India;
Borneo;
South Africa;
Mali;
Chad;
Tanzania;
Greenland;
Nepal;
Pakistan;
China.
He was 400 feet away from the 20,702-foot summit of Meru's Shark's Fin when he turned around on their first failed ascent.
READ MORE: JonTron Net Worth
Jimmy Chin – Net Worth
Chin earned most of his wealth from working as a professional photographer for National Geographic. His salary was not released to the public, but, in general, all National Geographic photographers are independent contractors and are paid about $500 a day plus travel expenses while they are on assignment.
Jimmy also has a website on which you can learn about his work.
Chin served as the director of – Return to Space, The Rescue, Free Solo, Meru, and Reel Rock 7.
Therefore, American professional climber Jimmy Chin has an estimated net worth of $1 million.
READ THIS NEXT: What is Alex Choi's job?
Reference

https://www.cntraveler.com/jimmy-chin-launches-adventure-photography