Carlos Mencia is a Honduran-born American comedian best known as the host of the Comedy Central show "Mind of Mencia."
Biography
He was born on October 22, 1967, in San Pedro Sula, Honduras, as Ned Arnel Mencia.
His mother was Mexican, while his father was Honduran.
Carlos was the seventeenth of eighteen children.
When he was about three months old, his parents sent him to the US, where he was raised in Maravilla Projects in LA by his uncle and aunt.
Mencia graduated from Garfield High School in Los Angeles County.
After high school, Carlos majored in Electrical Engineering at California State University.
He got his start in comedy at the Laugh Factory.
In 1994, he was chosen to host HBO's comedy showcase "Loco Slam."
In 2001, Mencia released his first comedy album, Take a Joke America. In the same year, Carlos embarked on a comedy tour called "The Three Amigos" with Pablo Francisco and Freddy Soto.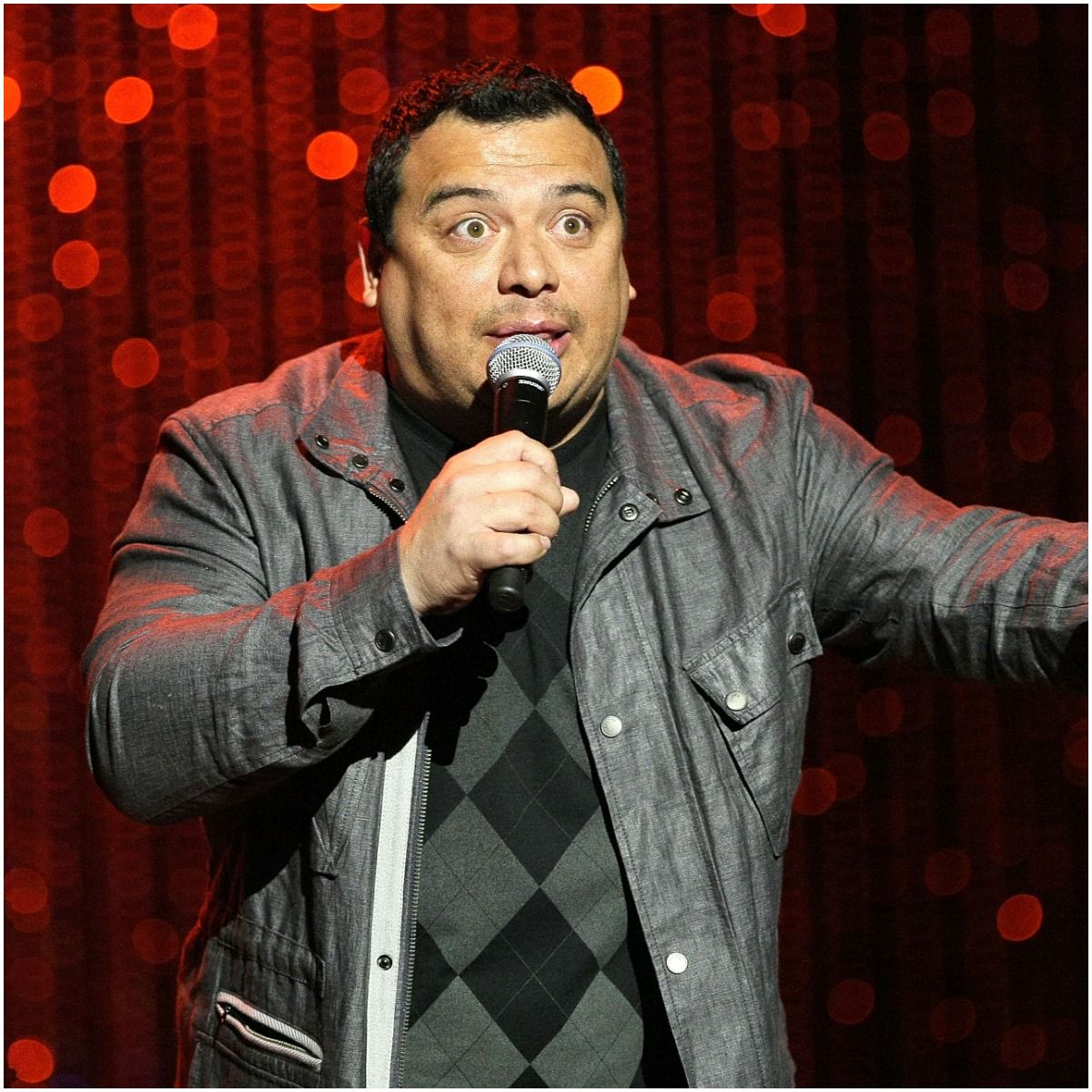 From 2001 to 2005, Mencia was the voice of Felix Boulevardez in 23 episodes of the animated series, The Proud Family.
"Mind of Mencia" debuted on Comedy Central in July 2005. The series ended in 2008 after four seasons.
Joe Rogan Feud
In 2005, Joe Rogan wrote a post on his website alleging that Carlos stole jokes from a number of comedians. In 2007, Rogan even confronted Mencia at a comedy club in Los Angeles.
Joe's aggressive confrontation got him banned from The Comedy Store.
"I have been recording every single one of my shows since 1994," Mencia told AZ Central about the accusations. He added: "Every single joke I've ever done is on a hard drive. I can tell you when I wrote every joke I wrote. I can tell you the first time I said it, when I made it different when I made it better."
"I never had beef with him [Joe Rogan], he had beef with me," Carlos said during a 2013 interview with NJ. "I never, nor will I, put another person down to feel better about myself. I will live and die by what I do, not what anyone else thinks about me."
"I don't have any hate for that dude," Joe Rogan said on his podcast in 2020. "And I hope he's doing great, I really do."
In July 2008, Carlos started his tour, "At Close Range" at Red Rock Amphitheatre in Colorado.
"The beauty of comedy is when people come to a comedy club, there is a certain veil of reality suspended," Mencia told Chicago Tribune. "We all know it's a joke. But it's best served without any anger or edge. That would come off as negative."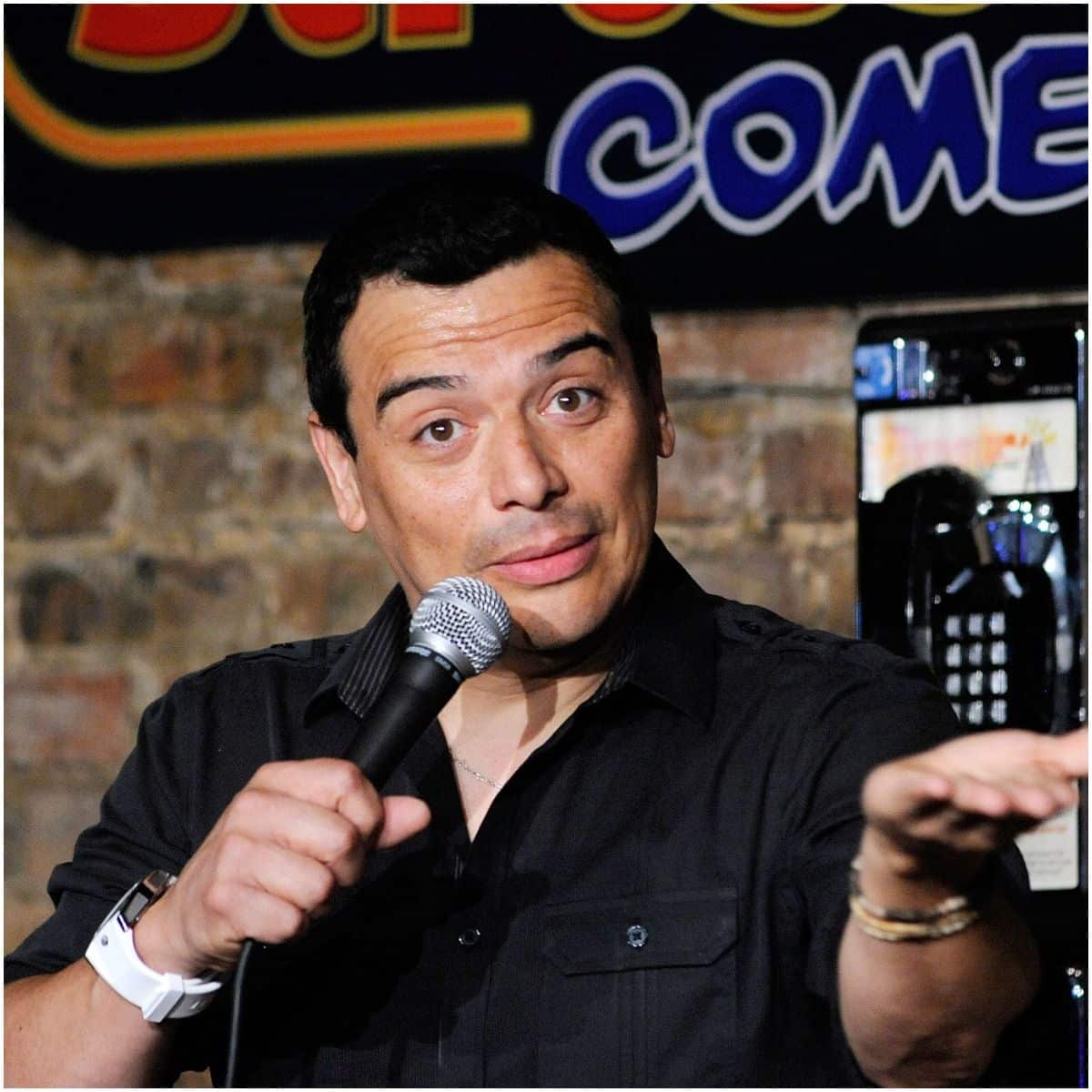 In 2010, the Wall Street Journal named Carlos one of the three comedians most hated by other comics, along with Jay Leno and Dane Cook.
In 2011, he released a comedy album and Comedy Central special titled – "Carlos Mencia: New Territory." It is executive produced by Neal Marshall, Tim Sarkes, Lee Kernis, and Mencia.
In 2012, Carlos made a guest appearance as Carlos in the comedy series "La Chamba."
Wife
In December 2003, Carlos Mencia married Amy Mencia.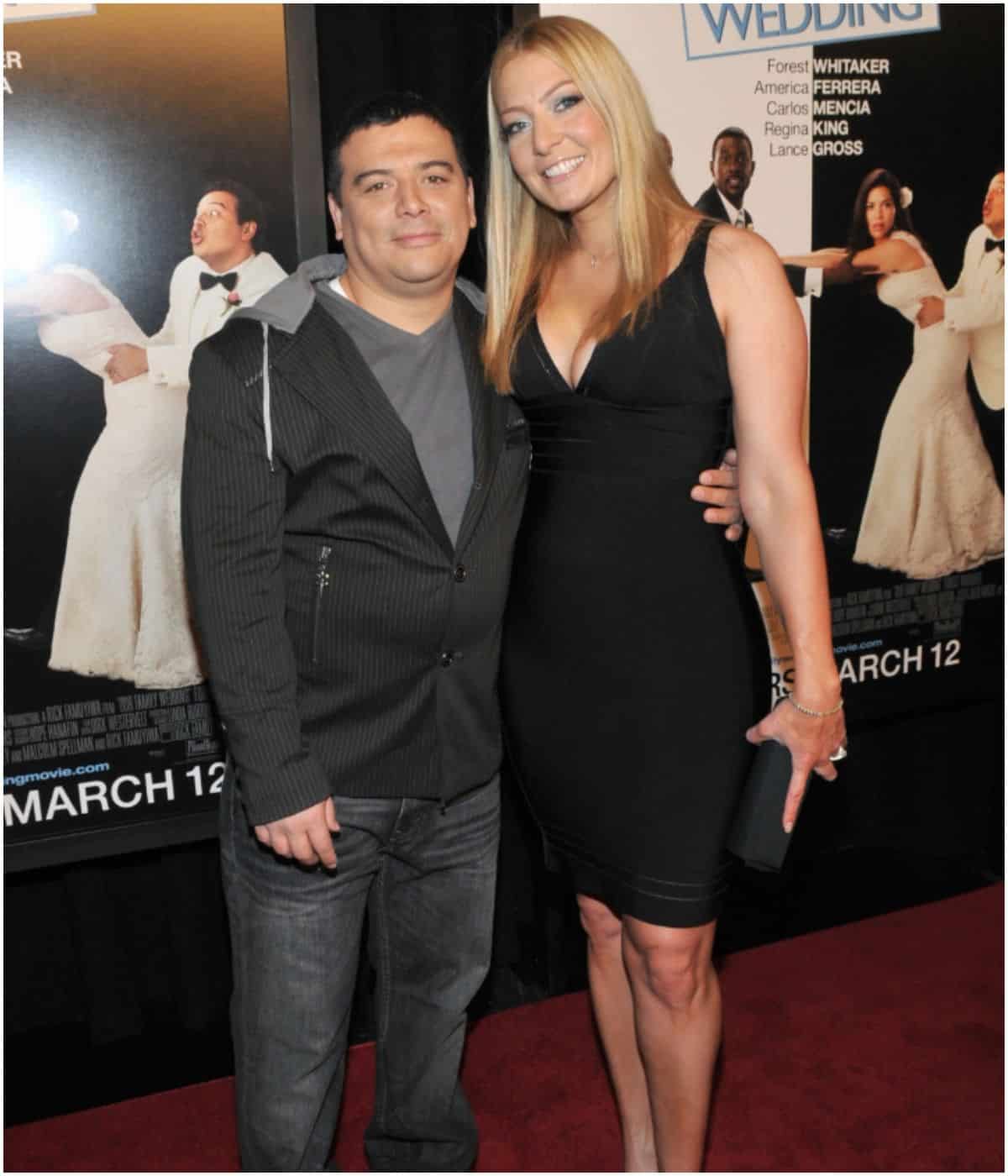 She used to work in the wardrobe department on his show, "Mind of Mencia."
Carlos once said: "I will make a joke about any of my family members, about me, about my wife, if I really thought that I'm doing it to be funny."
READ MORE: Who is Andrew Santino's wife?
Children
The couple has two children – Lucas Pablo Mencia (born on December 14, 2006) and Nicholas Mencia.
Height
5′ 8″ (1.73 m)
Quotes
"If you aren't laughing, you aren't living!"
"America is such a great country, we have fat poor people."
"I'm not good-looking, but I'm not bad-looking."
"The problem with the world is there's too many stupid people and nobody to eat them."
"Ten comics can say the same joke, and I'm the one who gets called a thief."
READ MORE: Peter Reckell Net Worth
Carlos Mencia – Net Worth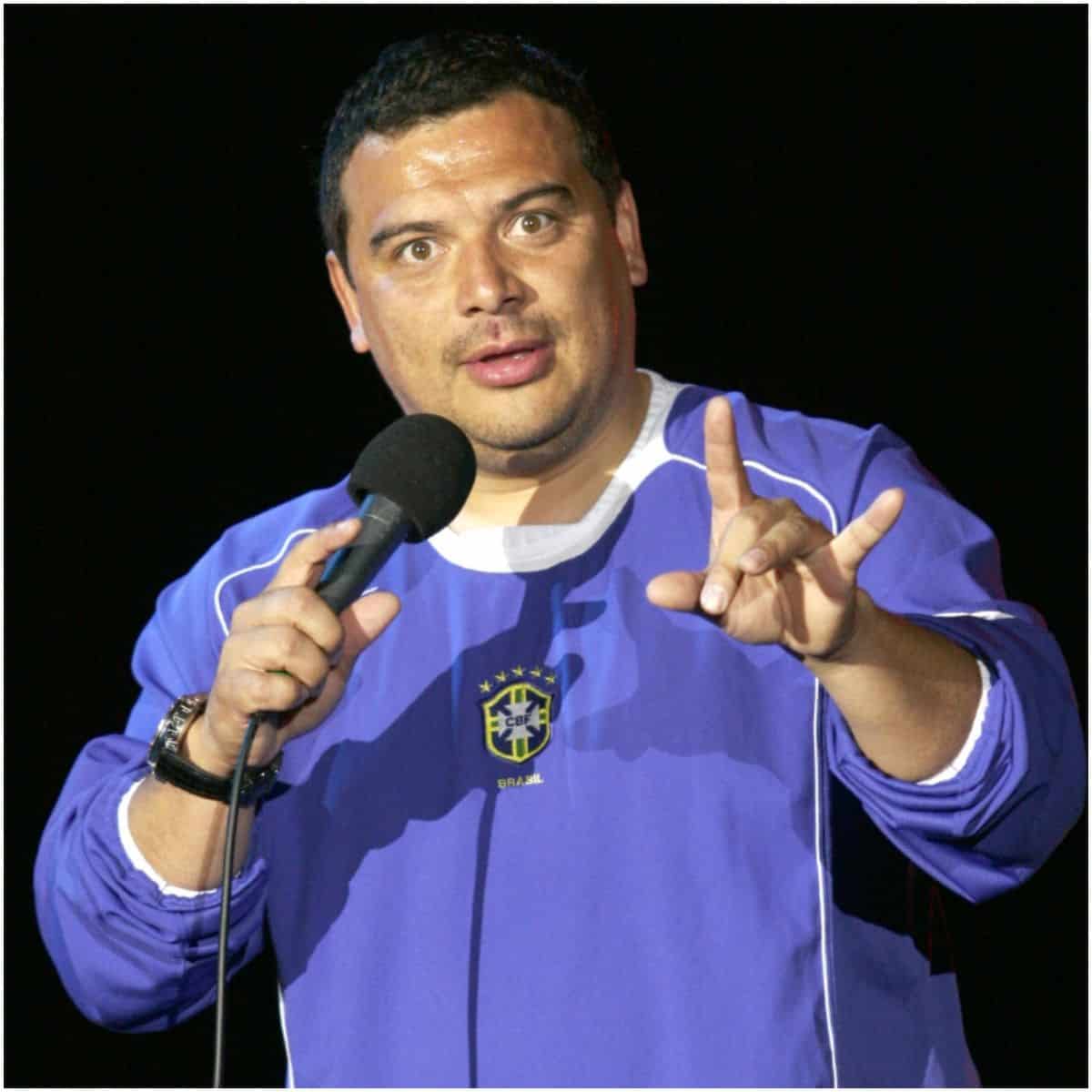 Mencia earned most of his wealth from selling copies of his comedy albums, including – Carlos Mencia: New Territory, Performance Enhanced, The Best of Funny is Funny, No Strings Attached, Down to the Nitty Gritty, and Not for the Easily Offended.
He was a co-founder of the restaurant chain "Maggie Rita's."
From 2005 to 2008, Carlos was the host of Comedy Central's "Mind of Mencia."
He has appeared in commercials for a weight-loss product called "Belly Burner" and in a Super Bowl XLI commercial for Bud Light.
Mencia has performed in several TV series and films, including – The Proud Family (voice), Drawn Together (voice), The Shield, The Heartbreak Kid, Farce of the Penguins (voice), and Our Family Wedding.
In 2008, Mencia bought the Encino home for almost $4.4 million. The seller was actor Eddie Cibrian. Therefore, comedian Carlos Mencia has an estimated net worth of $18 million.
Featured image source – © Getty Images.
READ THIS NEXT: Who is William Zabka?