Jeremy Lin (birth name – Jeremy Shu-How Lin), nicknamed – Linsanity, is an Asian-American professional basketball player who signed a $25 million dollar contract with the Houston Rockets in 2012.
He is the first American of Chinese or Taiwanese descent to play in the NBA.
Biography
Lin was born on August 23, 1988, in Torrance, California, the USA to Taiwanese immigrants Shirley Lin and Lin Gie-Ming.
Jeremy has two brothers, Joseph and Josh. He grew up in the San Francisco Bay Area.
Lin learned to play basketball from his father at a local YMCA.
He went to Palo Alto High School. During high school, Lin led his school team to victory at the ~California Interscholastic Federation Division II~ state title championship. Jeremy also won the award of regional Player of the Year.
After high school, Lin played college basketball at Harvard University. In his sophomore year, Jeremy was named to the "All-Ivy League Second Team."
In his senior year, he averaged 16.4 points, 1.1 blocks, 2.4 steals, 4.5 assists, and 4.4 rebounds.
NBA
Lin made his NBA debut in 2010 with the Golden State Warriors. Jeremy finished his rookie NBA season averaging 2.6 points on 38.9% shooting in 29 games.
For the 2011-2012 season, Lin played for the New York Knicks. He went on a 26-game run, sparking a global craze nicknamed "Linsanity." After he became a starter for the New York Knicks, the Associated Press called Jeremy "the most surprising story in the NBA."
On March 31, 2012, the New York Knicks announced that Jeremy would undergo surgery to repair a torn meniscus.
In June 2012, the Houston Rockets offered a $28.8 million contract over 4 years. Lin accepted the deal.
On July 13, 2014, he was traded by the Houston Rockets to the LA Lakers.
On July 9, 2015, Jeremy signed a $4.3 million contract with the Charlotte Hornets. On December 17, 2015, Lin scored a season-high 35 points in a 109–99 overtime win over Raptors.
On July 7, 2016, he signed a $36 million contract over 3 years with the Brooklyn Nets.
On October 18, 2017, Jeremy suffered a ruptured patella tendon in his right knee when he landed awkwardly during a game. He missed the remainder of the season.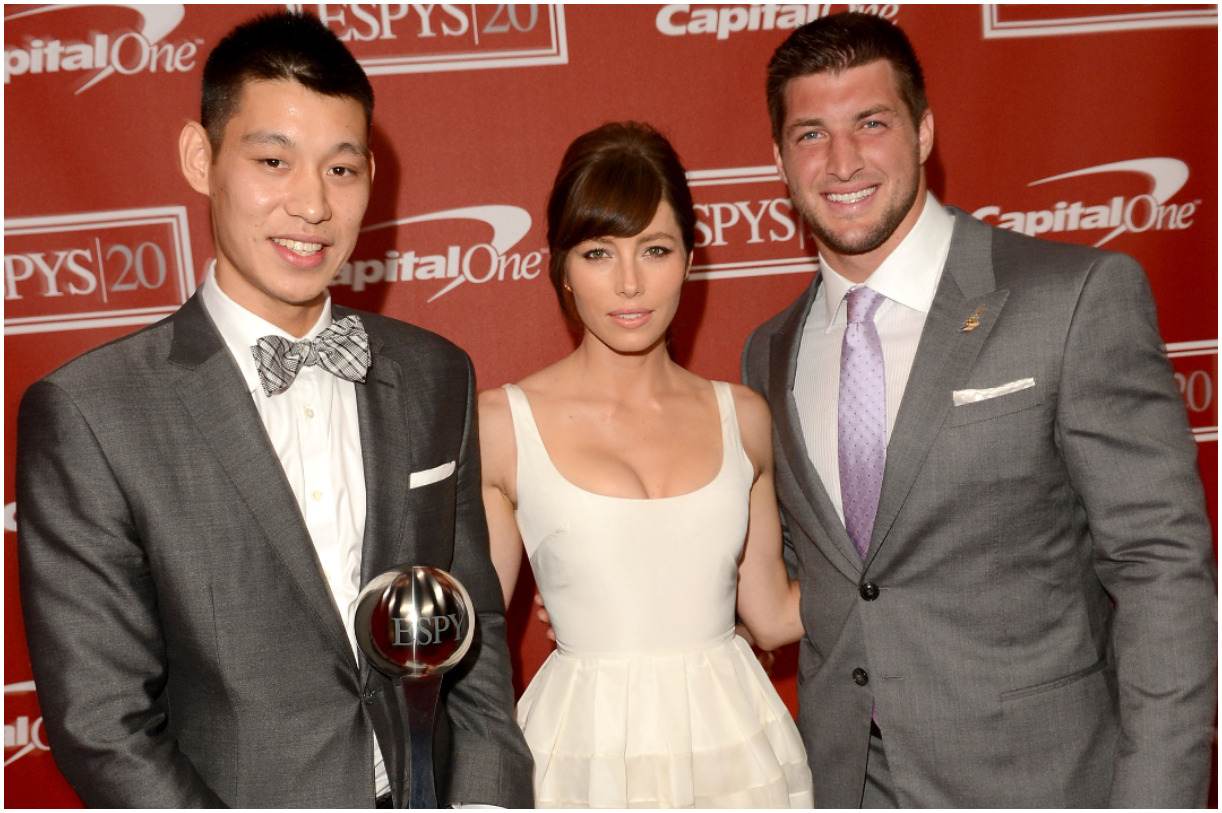 On July 13, 2018, he was traded to the Atlanta Hawks. The team acquired Jeremy to be a mentor for Trae Young, who, at the time, was a rookie point guard.
On February 13, 2019, he signed with the Toronto Raptors. In the same year, the Toronto Raptors won the NBA series. Lin became the first Asian American to win an NBA title.
During the playoffs, he averaged about 3.4 minutes. During the NBA Finals, he only played one minute.
On July 1, 2019, Jeremy became a free agent.
On August 27, 2019, Lin announced that he will officially be headed to the Chinese Basketball Association's Beijing Ducks.
During an interview, Lin said:
"I knew how much of an honor it would be to hoop in front of all my Chinese fans."
Jeremy went on to say:
"I'm here now and can't wait for the season."
He was reportedly offered $3 million to join Beijing Ducks.
During another interview, Jeremy declared:
"I'm very, very motivated to continue to try to get better, and to continue to try to come back from my injuries, and to continue to show who I can be on the court."
Wife/Girlfriend
Jeremy Lin is currently single.
Height
The point guard is 6′ 4″ (1.93 m) tall.
Dota 2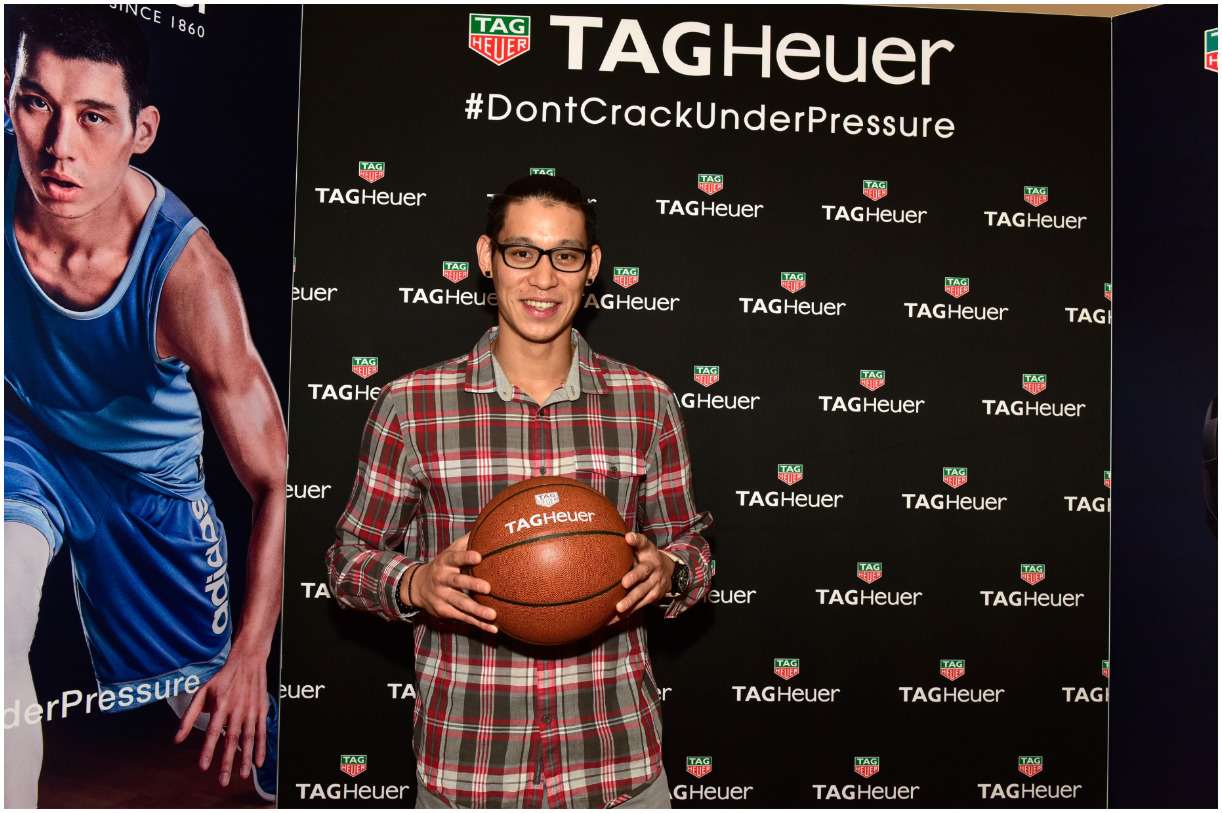 Jeremy is a fan of Dota 2, a multiplayer online battle arena that was published by Valve Corporation.
In 2015, he served as a TV analyst for the International Dota 2 Championships.
In 2016, it was announced that Lin started a new Dota 2 team, called "Team VGJ" in collaboration with Vici Gaming and China Digital Group.
READ MORE: Andrew Golota Net Worth
Quotes
"When I think about my business stuff, I actually connect a lot of my philanthropy into it."
"I've taken teammates to Taiwan and to China and they love it. They're like, 'I want to be a part of that.'"
"My job is to be gracious and loving."
"We need more empathy, more compassion and less judgment. That takes actual work and communication. So let's start now."
"Once you hit rock bottom, the only way is up.' But rock bottom seems to get more and more rock bottom for me."
"I just don't think the average fan really understands much about what it means to be a professional athlete."
"Dont forget to take time today to thank God for the greatest gift."
READ MORE: Jeanette Lee & George Breedlove
Trivia
In October 2016, he donated #1 million dollars to Harvard University.
He has collaborated with MC Jin (an American rapper) for the single "The First Opponent."
When asked about what he thinks of Kobe Bryant (when they both played for LA Lakers) as a teammate, Jeremy responded:
"He always treated me well. He sent me a lot of text messages, he would watch film, he would talk to me about film, he'd talk to me about plays."
Lin went on to say:
"And then, when he got hurt, we didn't get to see him around as much."
In 2012, Jeremy was featured on Time magazine's list of the 100 most influential people in the world.
Harvard assistant coach Bill Holden initially said that Jeremy was a "Division III player."
His parents are both 5 feet 6 inches tall.
READ MORE: David Goggins Net Worth
Jeremy Lin – Net Worth
Lin earned most of his wealth from his career in the NBA. There, Jeremy spent 9 years with the NBA and played for 8 teams including – New York Knicks, Los Angeles Lakers, The Brooklyn Nets, and Houston Rockets.
His contract with the Rockets was reportedly worth $25 million, while his contract with The Brooklyn Nets was for $36 million. In addition, Lin earned money from his sponsors (Adidas, Steiner Sports, Nike, and Volvo). Therefore, professional basketball player Jeremy Lin has an estimated net worth of $40 million.
Featured image source – © Guliver / Getty Images.
READ THIS NEXT: Is Chad Johnson married?
References

https://theundefeated.com/jeremy-lin-on-being-the-only-asian-american-in-the-nba
https://www.scmp.com/nba-free-agent-jeremy-lin-defends-tearful-rock-bottom
https://www.japantimes.co.jp/jeremy-lin-says-hes-hit-rock-bottom-nba