What was Chester Bennington's net worth at the time of his death?
Introduction
Chester Bennington, also known as "Chazy Chaz," was an American singer who gained fame as the lead vocalist of Linkin Park.
Bennington was notable for screamed vocals, aggressive singing, as well as melodic singing.
Biography
He was born on March 20, 1976, in Phoenix, Arizona, USA, as Chester Charles Bennington.
He had 3 siblings, two half-sisters, and a brother named Brian Bennington, who is a police officer.
His father was a police detective, while his mother was a nurse.
He became interested in music from an early age, having as inspiration Stone Temple Pilots and Depeche Mode.
When he was younger, Bennington practiced singing every day until his throat was sore to get the voice that he has now.
Chester experienced sexual abuse when he was around 7 years old (by a friend who was a couple of years older than him), which he told Metal Hammer, destroyed his self-confidence. Bennington explained:
"Like most people, I was too afraid to say anything. I didn't want people to think I was gay or that I was lying. It was a horrible experience."
He went to Ironwood High School, and while he was there, he started to take drugs and then started abusing alcohol, marijuana, cocaine, opium, LSD, and methamphetamine.
In 1993, Bennington joined the local rock band called Gray Daze as a vocalist, and he managed to get more musical recognition. In 1998, Chester left the band due to creative differences with the members of the band.
In 1999, Chester became the final member of the expanding rap-metal act called Linkin Park. The group made its full-length debut in 2000 with the hit Hybrid Theory, which was followed by the multiplatinum "Meteora" and "Minutes to Midnight."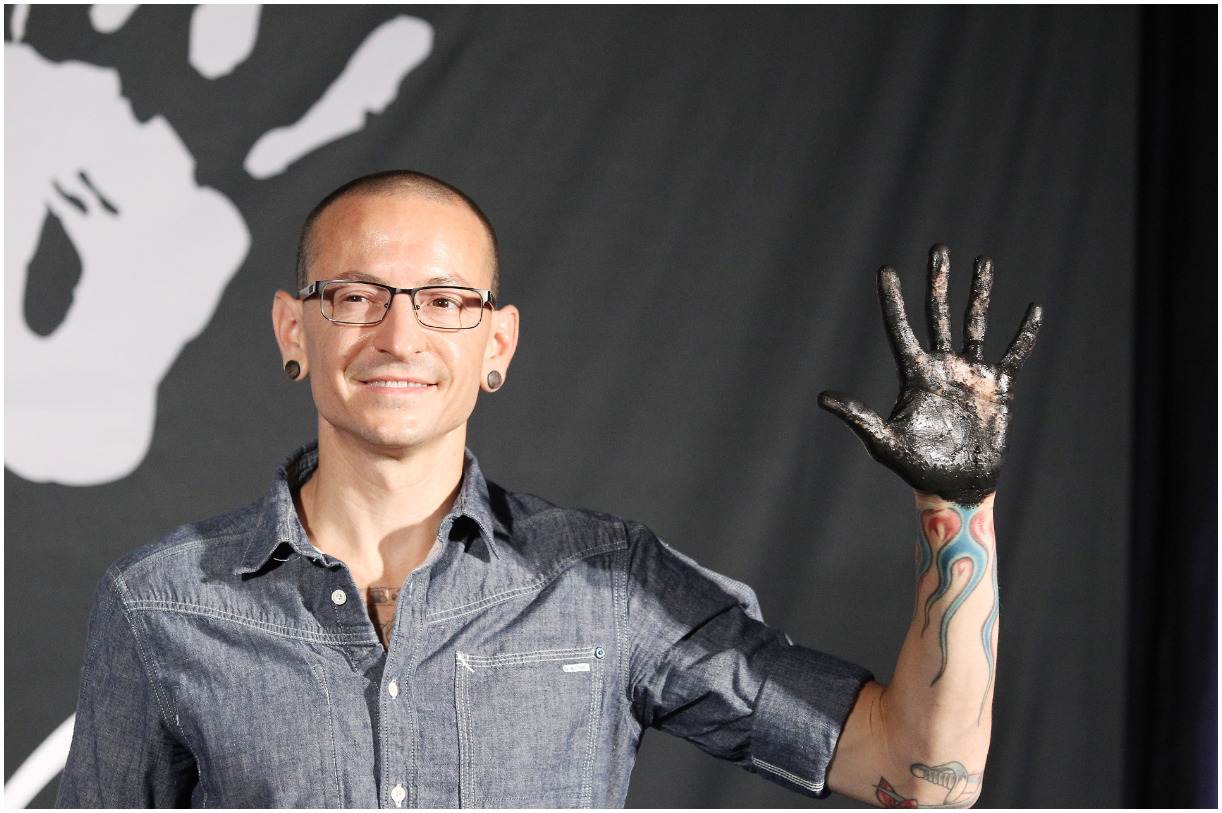 He was the one who came up with the name "Linkin Park" for his ground. The name was taken from the name of a park in Santa Monica, California.
During an interview, Bennington said:
"I always wanted to be a rock star. That was my childhood dream. That's what I told everybody I was going to be when I grew up."
In March 2004, he had Lasik eye surgery procedure (a type of refractive surgery for the correction of myopia) done.
In 2005, Bennington founded his own rock band named the "Dead by Sunrise," that he claimed he founded since some of the songs that he had written did not sync well with Linkin Park style.
In 2007, he was put in position number 46 of the list of the 100 better metal vocalists of all the times of the magazine Hit Parader.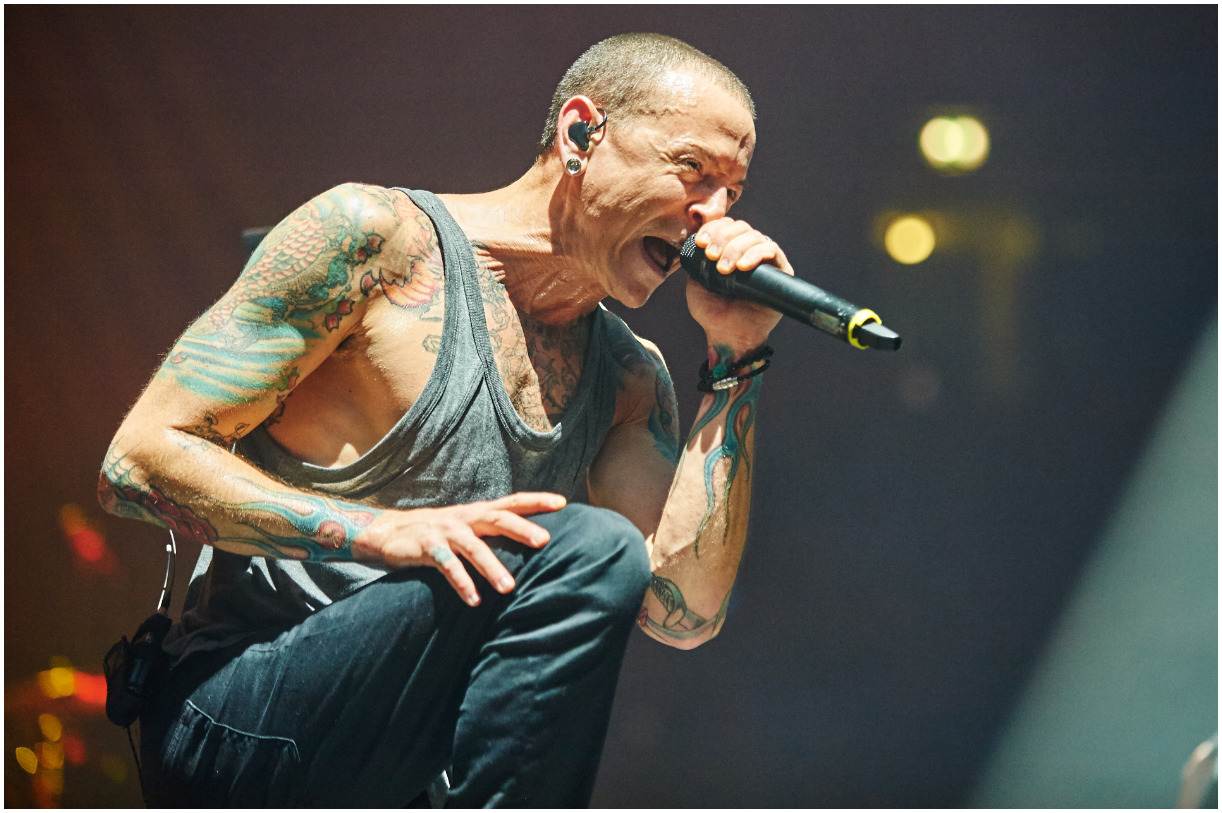 Between 2013 and 2015, he was a lead singer of "Stone Temple Pilots."
Death & Cause of Death
On July 20, 2017, Bennington was found dead just after 9 a.m. at a home in Palos Verdes Estates, California.
Chester had apparently committed suicide by hanging. It is reported that Bennington had suffered for years from alcohol and drug abuse, fueled in part by a history of abuse as a child. Also, the singer had been very upset following the suicide death of his friend Chris Cornell in May 2017.
Interestingly, Chester's death occurred on what would have been Cornell's 53rd birthday.
According to reports, there was no note left behind by Chester, however, there was a handwritten "apparent biography" found by police.
According to the autopsy and toxicology results, the singer's blood tested "presumptive positive" for MDMA (3,4-Methyl​enedioxy​methamphetamine – ecstasy) based on one test. But, two subsequent tests did not detect MDMA, and the ultimate conclusion was that Bennington was not under the influence of MDMA when he died.
After news broke about Chester's death, Ken Jeong tweeted:
"I am in shock and heartbroken. All my thoughts and prayers go out to Chester and his family and friends at this time."
Moreover, rapper Jay-Z paid tribute to Chester on several occasions by performing "Numb/Encore" live.
READ MORE: Tommy James Net Worth
Wife
On October 31, 1996, Chester Bennington married Samantha, a music consultant, life coach, and entrepreneur who is best known by her moniker Punk Rock Mother Teresa.
In October 2005, Samantha founded her own independent record company SAM Records.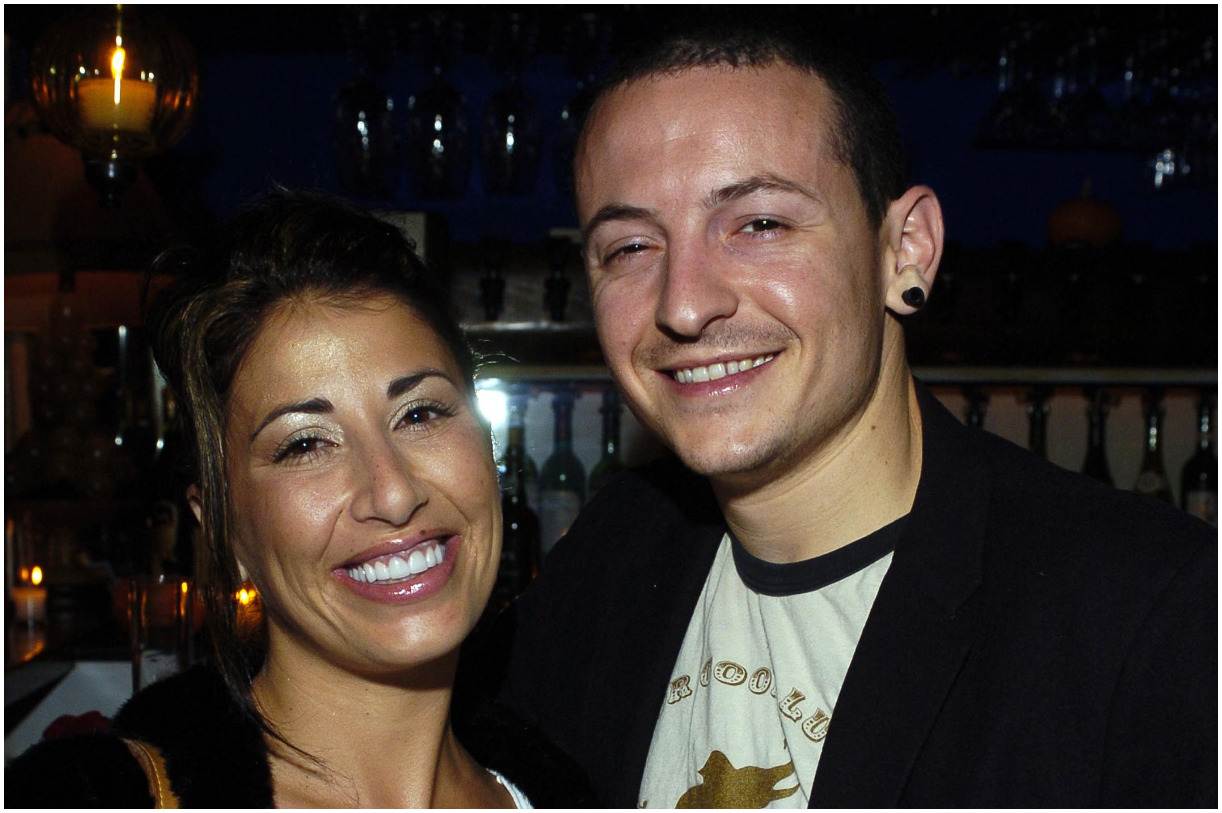 Bennington met his wife while he was working at Burger King.
Because he was too poor to afford an actual engagement ring, the couple had rings tattooed on their ring fingers. They divorced in 2005.
In the same year, Chester married Talinda Ann Bentley, a former Playboy model.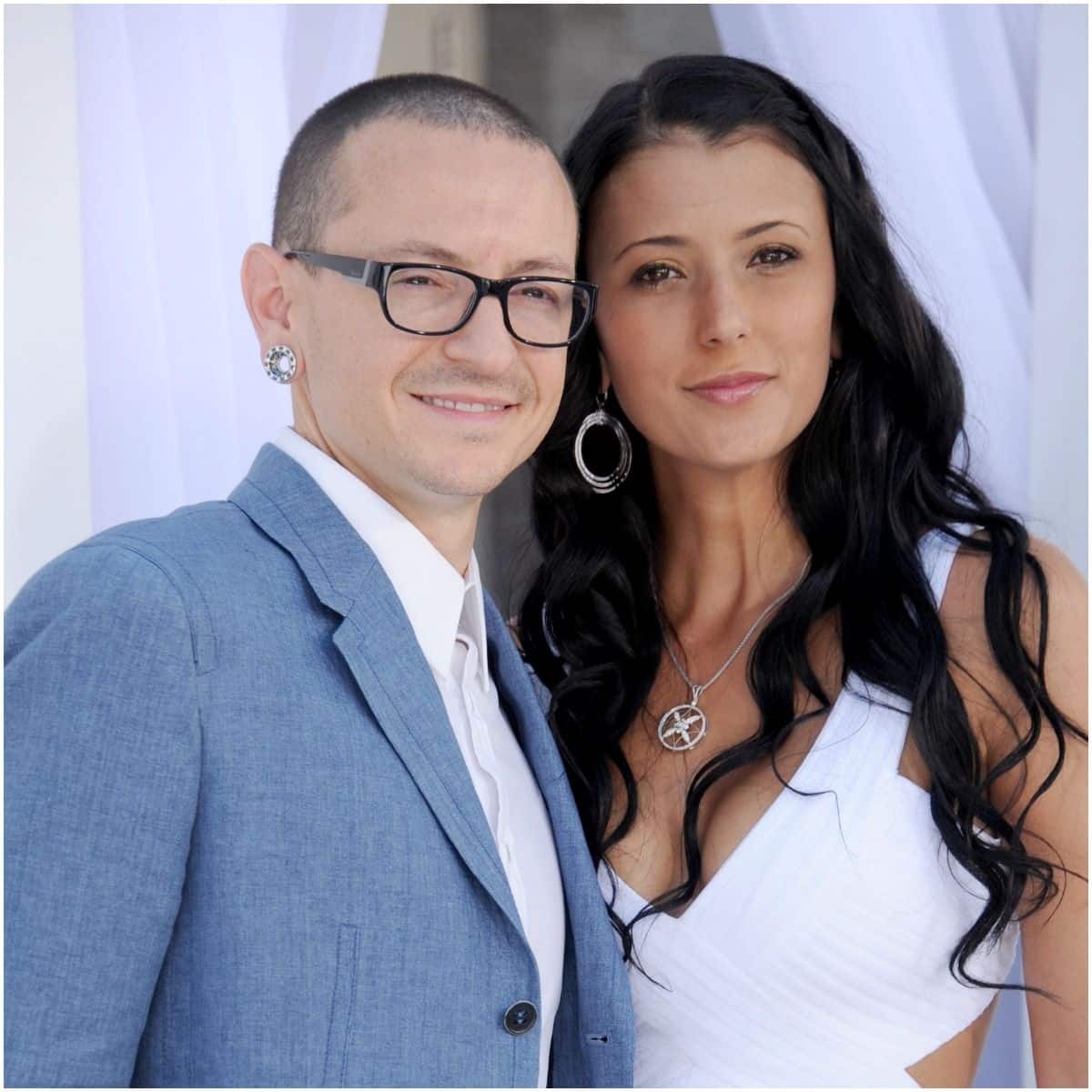 After his death, Talinda said:
"We just thought he was OK. I can't emphasize enough. If you knew Chester, you would know that he was in a good place, in such a good place."
Children
He had 6 children from both of those wives, as well as a relationship with Elka Brand.
Chester had two daughters named Lily and Lila and four sons named Isaiah, Jaime, Tyler, and Draven.
Height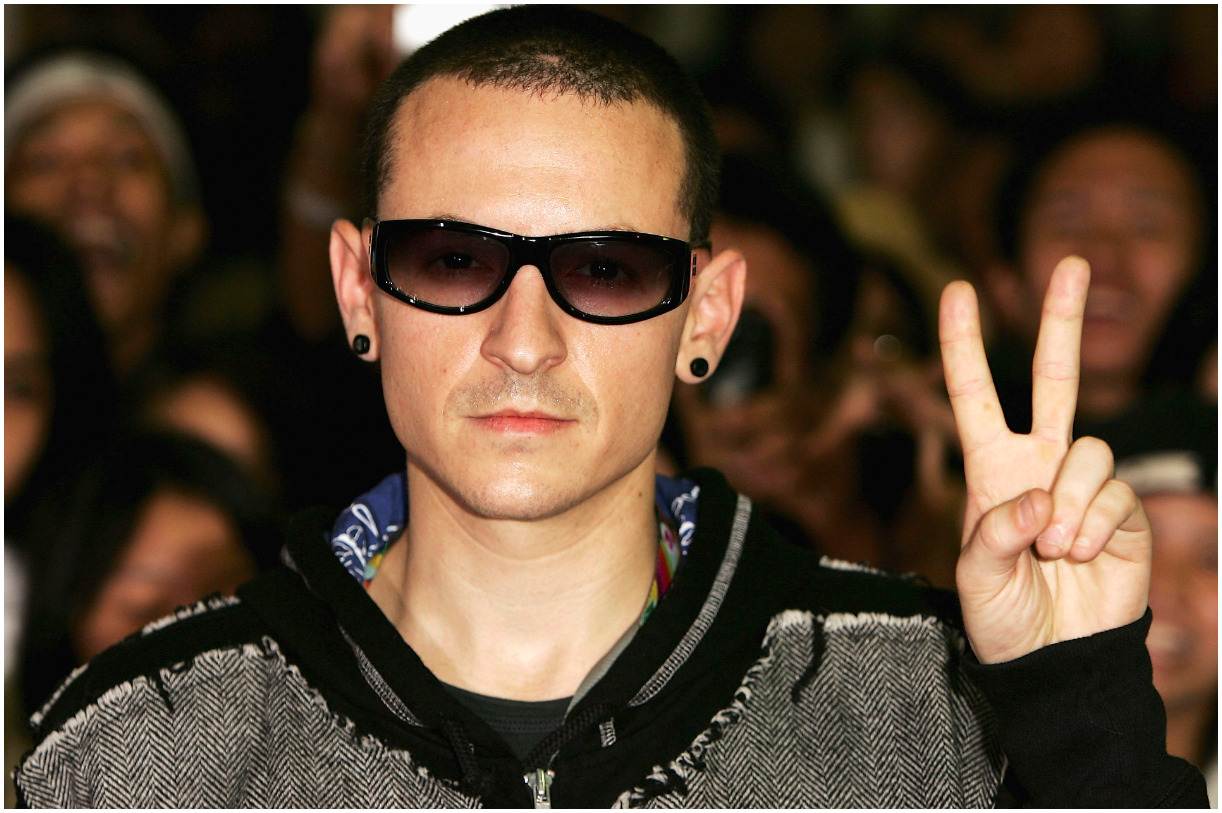 Bennington was 5′ 10″ (1.78 m) tall.
READ MORE: Is Jordan Rudess married?
Quotes
"When you're young artist, it's really important to like pay attention to what you're doing and be honest with yourself and in the creative process."
"We'd like to think that our music will always be bigger than any one of our individual personalities."
"I've never been perfect, but neither have you."
Trivia
On the afternoon of May 26th, 2017, his close friend, Soundgarden frontman Chris Cornell, was being laid to rest at the Hollywood Forever Cemetery in LA. Chester gave a performance unlike any in his career. He told the mourners gathered there:
"My name is Chester. I had the great privilege of being a friend of Chris and invited to be a member of his family."
His parents separated when he was 11 years old that also had a huge effect on him.
Aside from his work with Linkin Park, Chester had side projects including supergroup "Kings of Chaos" and "Dead by Sunrise." Furthermore, Bennington fronted Stone Temple Pilots from 2013 to 2015.
He won the following awards:
Favorite International Group;
American Music Awards Award by Favorite Alternative Artist;
MTV Europe Music Awards Award for Best Rock Artist;
American Music Awards Award by Favorite Alternative Artist.
READ MORE: Porter Robinson Net Worth
Chester Bennington – Net Worth
Bennington earned most of his wealth from selling his albums as well as selling tickets to his concerts. According to statistics, his bands sold more than 70 million albums worldwide.
Therefore, at the time of his death, American singer Chester Bennington had an estimated net worth of $30 million.
READ THIS NEXT: Who is Daylyt?
References

https://people.com/music/chester-bennington-widow-reflects-on-linkin
https://www.iheart.com/content/2019-05-14-chester-benningtons-wife