Marsai Martin (birth name – Caila Marsai Martin) is an American producer and actress who was nominated for a Screen Actors Guild Award. She got her breakout role as Diane on ABC's Black-ish.
Martin is the youngest person in Hollywood to hold an executive producer title. In addition, Marsai is a co-founder of Genius Productions in LA.
Biography
Marsai was born on August 14, 2004, in Little Elm, Texas, USA, to Carol and Joshua Martin.
At age five, Martin signed with the Kim Dawson Agency in Dallas. In 2013, she relocated to Los Angeles.
Black-ish
In 2014, Marsai received her first major recurring role as Diane Johnson on "Black-ish," a TV series that follows an upper-middle-class African-American family led by Rainbow Johnson and Andre 'Dre' Johnson.
The series premiered on September 24, 2014, and it was created by Kenya Barris. Kenya said about Marsai: "From the moment we met her, it was this pint-sized little ball of talent with these amazing glasses."
In 2016, Martin performed as Melody Ellison in Amazon's "An American Girl Story – Melody 1963: Love Has to Win," a family drama film that was released exclusively on an online streaming service.
The movie is set in Detroit during the Civil Rights Movement and it revolves around African-American girl Melody Ellison. It stars Frankie Faison as Frank Ellison, Frances Fisher as Miss Abbot, and Idara Victor as Frances Ellison.
She also appeared in Mixed-ish, a prequel spin-off of Black-ish created by Tracee Ellis Ross, Peter Saji, and Kenya Barris.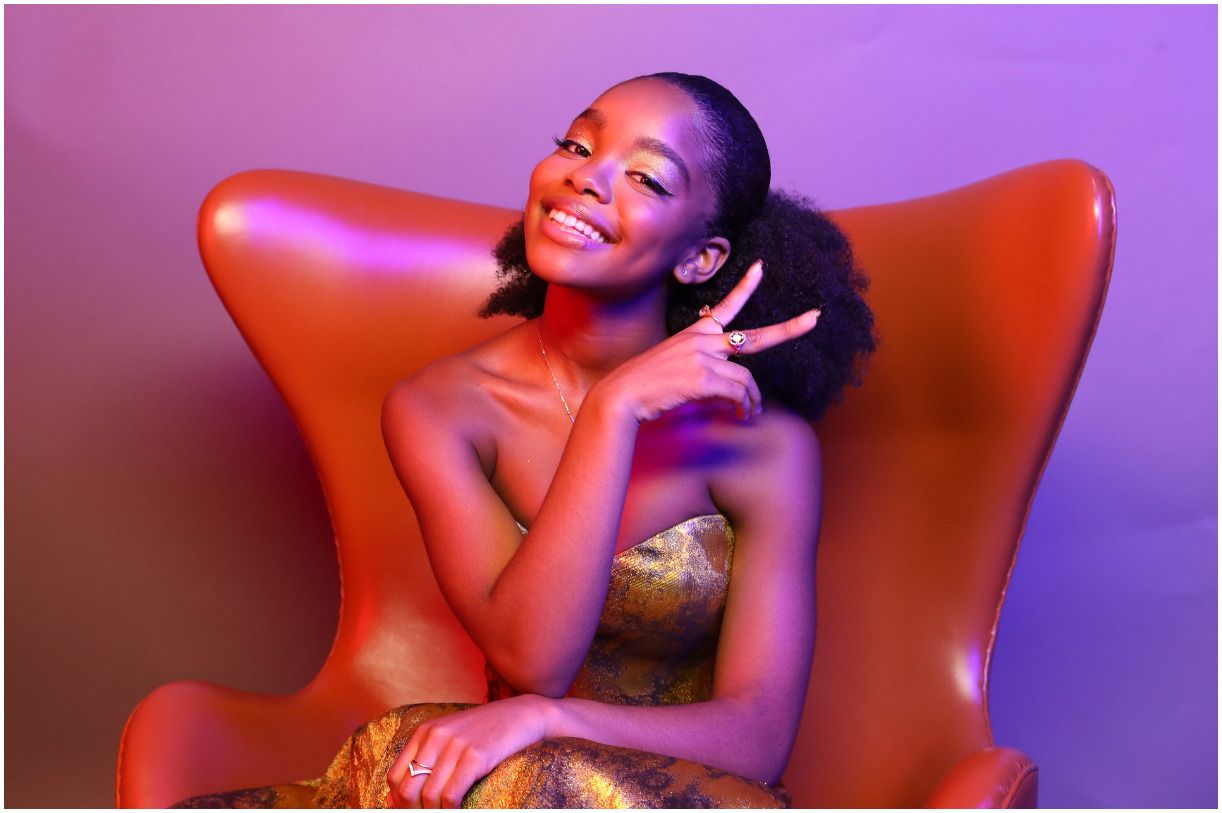 The Youngest Executive Producer
In 2019, Marsai served as an executive producer on Little, a fantasy comedy film by Universal Pictures that made $5.4 million on its first day of release and over $15 million during its opening weekend. It grossed more than $48.8 million worldwide.
Marsai said: "I've always been interested in directing, writing, and producing."
With Little, Martin became the youngest executive producer of a major motion picture on a Hollywood production. The film is about an overbearing boss who is transformed into her 13-year-old self. The film stars Issa Rae and Regina Hall, and it was directed by Tina Gordon.
Martin said for Fast Company about Little: "We had zero clue what we were doing, to be honest."
The Youngest Person To Get A First-Look Deal At Universal Pictures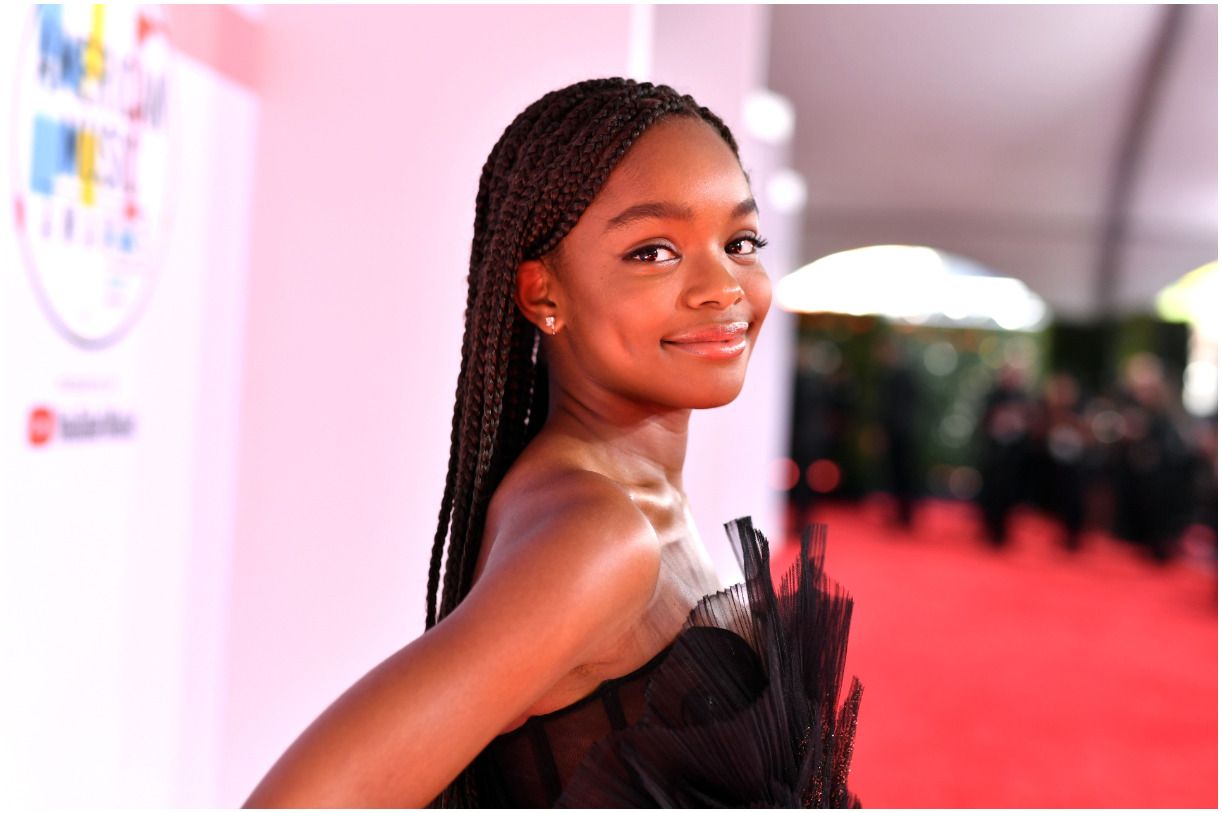 In February 2019, Martin and the youngest person to get a deal at any studio as well as the youngest to sign a first-look production deal at Universal Pictures after her Genius Productions company signed a first-look production deal with the film studio.
The first film Marsai's Genius Productions is developing is titled StepMonster. She will work alongside David Hoberman and Todd Lieberman.
Marsai said: "I am so excited for the magic I'll be able to create and produce with Universal."
Peter Cramer, Universal Pictures president, declared: "Working with emerging talent is a cornerstone of Universal's overall slate strategy and Marsai is a star on the rise."
In June 2019, she received the Young Stars Award at the 2019 BET Awards, reported BuzzFeed. Also in 2019, Martin was included on the "Time 100 Next" list.
READ MORE: Laura Bailey Net Worth
In February 2020, she earned 4 awards at the Image Awards held in Pasadena. Marsai said on the stage while accepting her honors: "I feel honored, I feel accepted and I feel seen." Martin went on to say: "Thank you to all the beautiful black girls out there who inspire me every day."
Quotes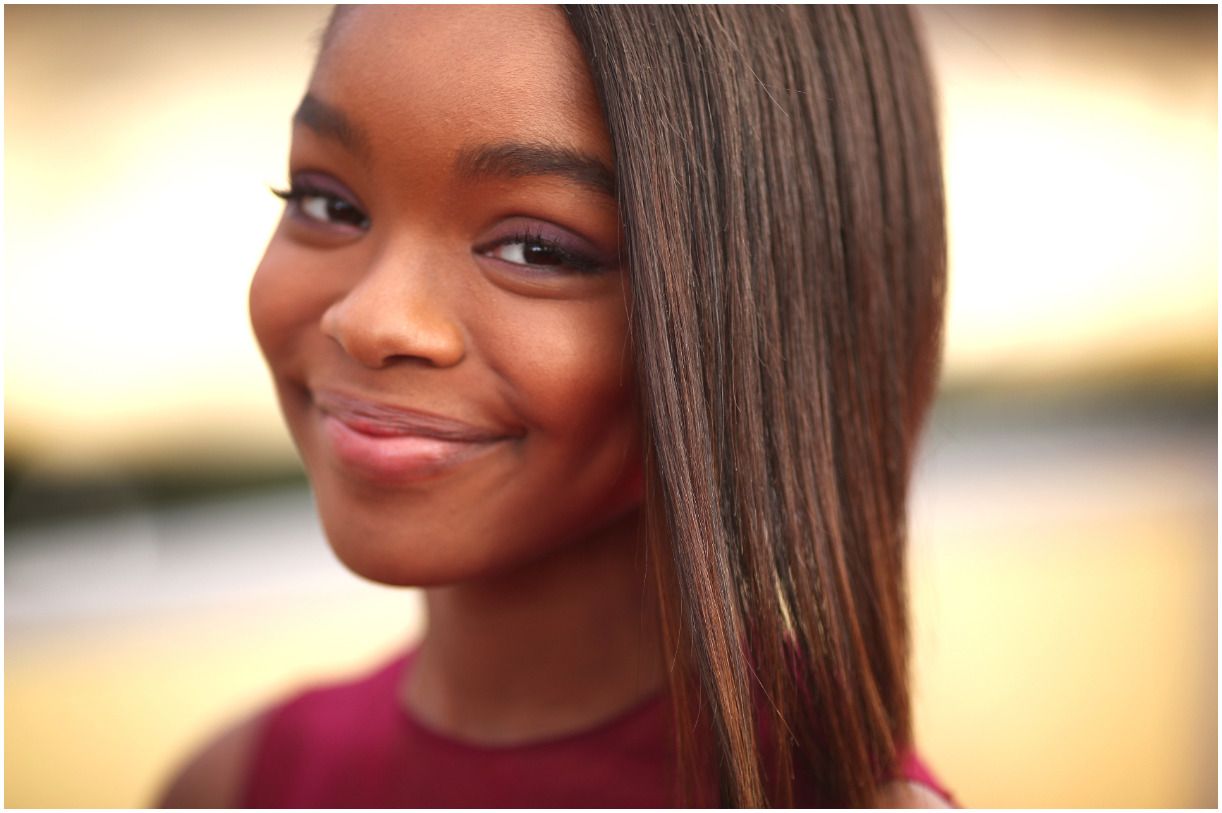 "I want to have an EGOT."
"I just want to keep making my family proud."
"Comedy is one of my favorites, but I also want to get into drama and sci-fi."
"Every day is an awesome, wonderful day."
READ MORE: Taliesin Jaffe Net Worth
Marsai Martin – Net Worth
Martin earned most of her wealth from performing in 15 TV series and films. Her most profitable project is Black-ish, where she performed in 139 episodes.
In addition, Marsai's father has founded a film production company – Genius Productions. The first film being developed by the film company is StepMonster, a comedy written by Dayna North.
She also appeared in many commercials and served as the executive producer of Little. Therefore, Marsai Martin has an estimated net worth of $1 million.
READ THIS NEXT: Who is Marisha Ray?
Featured image source – © Guliver / Getty Images.