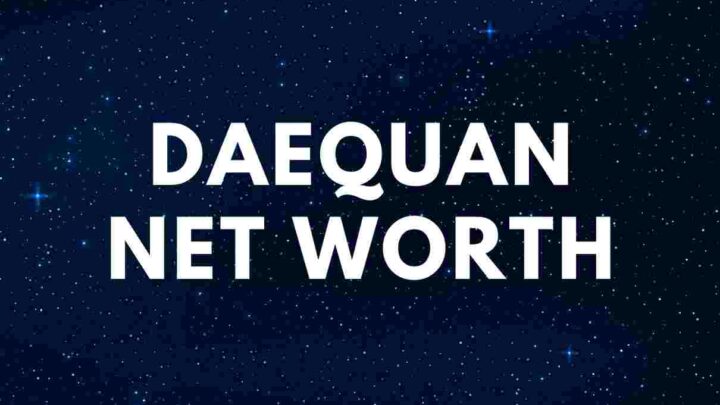 TSM Daequan, whose real name is Daequan Loco, is an American Twitch streamer who joined professional esports organization Team SoloMid in 2018.
Biography
He was born on May 12, 1994, in Florida, USA.
On November 15, 2017, Loco started his YouTube channel.
TSM
He became part of TSM in February 2018. "I really feel blessed that TSM is an organization that I could join," he said.
In March 2018, Loco set a world record for the most kills (39) in a Fortnite Game. Currently, Elemental_Ray holds the record for solo kills in Fortnite (48).
On May 10, 2018, he moved to Los Angeles with his TSM teammates.
Twitch Ban
In June 2018, Daequan alongside Solluminati, Félix "xQc" Lengyel, Symfuhny, Sinatraa, Nico, Alfie, Castro1021, Avery "Avxry" Lopriore, Sneaky, Pokelawls, and Kristen "KittyPlays" Valnicek, received a 24-hour suspension on Twitch for playing copyrighted music while streaming on the platform.
The DMCA strike is tied to a song by Juice Wrld (real name – Jarad Anthony Higgins), and it was sent from the International Federation of the Phonographic Industry.
As per one of the emails: "This organization has asserted that it owns this content and that you streamed that content on Twitch without permission to do so," reads one of the emails.
Soon after hearing the news, YouTuber Keemstar tried to overturn the bans as fast as possible.
"trying to get all the twitch channels unbanned," Keemstar said on Twitter. He added: "We made contact with the artist. Everyone prayers, please. FYI – artist is just as mad this happen."
"My apologies for the [people] that got banned for listening to my music while streaming," rapper Juice WRLD stated the following day. "I will do what I can to prevent that from happening again."
In January 2019, Loco took an extended break from streaming on Twitch due to continuous spinal pain.
"My upper back just started killing me, and I got a headache," he tweeted on June 3, 2019. "I wish all these random health issues would go away. It's like one thing after another, and I feel terrible all day."
At the end of March 2019, Loco hit out at Fortnite developers for 'protecting noobs.' "One day game developers will realize that you can't protect noobs from getting bopped," Daequan complained. "You try to change game mechanics to save them; you ruin your game."
Several streamers defended Loco's statement, including Dakotaz and summit1g.
In December 2019, he made a statement via TwitLonger saying that he will get back on full schedule in 2020. "I will be in 100% full swing of things January 2020, and that year is gonna be MY YEAR."
In February 2020, Daequan announced on stream that he bought a new house and car.
READ MORE: Who is Jordan "n0thing" Gilbert's wife?
Girlfriend
Daequan is dating Exie. Here is a photo of the two.
On November 21, 2019, Loco revealed that Exie has got a serious health condition, which he even described as life-threatening.
"My girl has life-threatening health issues now, and it's lowkey destroying my mental state, man," Daequan tweeted. He went on to say: "We go to so many doctors & hospitals & specialists, and they have no idea what to even say to us anymore."
"Exie is getting more medical attention in another country, so I'm handling both our biz," Daequan provided an update in March 2020.
Height
Daequan is about 6 ft 1 in (185 cm) tall.
READ MORE: Mew2King Net Worth
Quotes
"Life's so fragile; cherish the people who genuinely love you & the ones who would ride for you."
"Anybody can make a baby, but the real ones are good dads."
"It's a crazy world we live in, bruh. Be grateful for the small things."
Daequan – Net Worth
Loco earned most of his wealth from streaming on Twitch, sponsors, participating in esports tournaments, and ads on YouTube,
On Twitch, Daequan has over 3.8 million followers. On YouTube, Loco has more than 669 million views, meaning about $1.7 million in revenue before taxes. In addition, he is sponsored by GFuel. Therefore, Twitch streamer Daequan has an estimated net worth of $1 million.
READ THIS NEXT: Who is ASMR Darling?