xQc (real name – Félix Lengyel), also known as xQcOW, is a Canadian Twitch streamer and YouTuber, who is best known for his bans on Twitch and Overwatch League.
Biography
xQc was born on November 12, 1995, in Laval, Québec.
He has a brother called Nick.
Lengyel started his Twitch channel after graduating from high school. His Twitch channel has more than 7.9 million followers. At the beginning of his Twitch career, he would mainly stream playing League of Legends.
He started his YouTube channel on March 9, 2015. Currently, it has over 1.47 million subscribers and more than 641 million views.
After the release of Overwatch, Félix started to play and stream the game.
In 2016, Lengyel joined an Overwatch E-Sports team named Q?. He played as a tank for the E-sports team.
In 2017, Félix played for Team Canada in the Overwatch World Cup campaign.
In October 2017, he joined Dallas Fuel, a professional Overwatch team.
READ MORE: Corinna Kopf Net Worth
Bans
He was banned twice by the Overwatch League. His first ban was after he made homophobic remarks about Houston Outlaws player Austin "Muma" Wilmot.
Félix was suspended for four games and fined $2,000.
His second ban was due to racist language. He's been suspended for four matches and fined $4000.
The Overwatch League stated:
"xQc repeatedly used an emote in a racially disparaging manner on the league's stream and on social media, and used disparaging language against Overwatch League casters and fellow players on social media and on his personal stream."
Félix said:
"Normally they give you a warning, if you talk shit too much and it says like 'you've been reported a lot for talking shit' and then you get banned."
The streamer went on to say:
"I didn't get warned, but let's be real, we've been pretty toxic about the game."
Lengyel also said that he's done with Overwatch.
On March 11, 2018, he was released from Dallas Fuel.
READ MORE: What is the net worth of Scump?
In August 2018, he was permanently banned from League of Legends.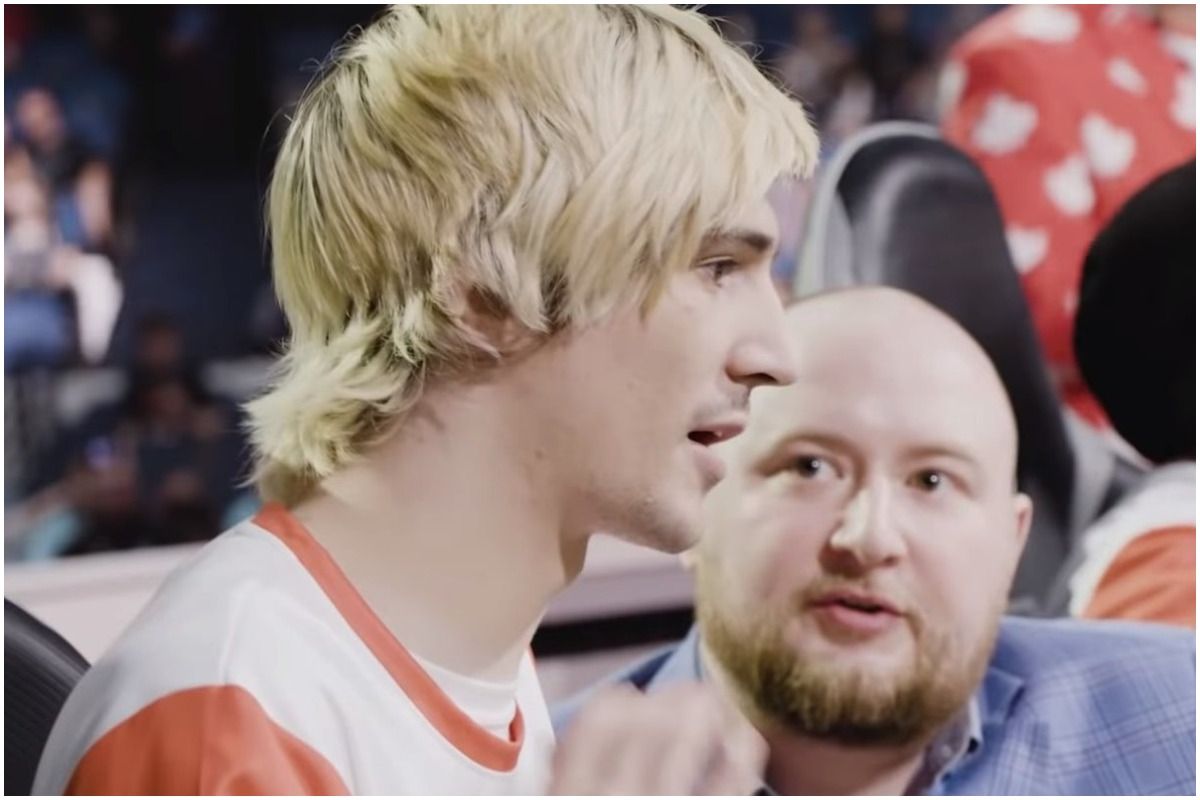 The ban was for offensive and inflammatory in-game communications.
xQcOW shared with his followers the ban message:
"Because a player-triggered review found your in-game comms extremely inflammatory and offensive, your account's been permanently suspended."
The message from League of Legends also said:
"You are among 0.006% of League players negative enough to be permanently banned."
In February 2019, he signed as a substitute tank for the Gladiator Legion.
In July 2019, Félix was suspended from Twitch for watching a YouTube video during his live stream called "Safe For Work P***." The YouTube video features several po###graphic clips that have been colorfully drawn over for the sake of humor. He said:
"The other day, we watched the 'safe at work' video or whatever, remember?. And it was fine. Technically, it was fine. Growl in chat said it was sexually suggestive, but [Twitch] told me that it wasn't technically suggestive, so it was fine."
xQc continued:
"But then, after review, they said that in the video, there is a frame that isn't fully covered. I'm getting banned for three days for it."
In February 2020, Lengyel received a 3-day ban on Twitch for anime nudity after he uncensored an image of a cartoon woman wearing no bra.
READ MORE: Who is Olivia Jade dating?
Shortly thereafter, his Twitch channel went offline. Lengyel thought that the ban was caused by his viewers reporting to Twitch since the suspension happened so quickly.
He later tweeted:
"I wanted to appeal and have a chance to explain myself."
Lengyel also wrote:
"I did but it didn't matter, we're tanking the whole thing."
In November 2020, xQc was suspended from Twitch for 7 days for stream sniping in Twitch Rivals.
In October 2020, Félix inked an agreement with Luminosity Gaming as a content creator. He's represented by Evolved Talent Agency.
Girlfriend
xQc is dating adeptthebest, a full-time American variety streamer.
The two are living together since 2018.
READ MORE: RaccoonEggs Face
Quotes
"I legitimately cannot stop chewing and clawing my fingers or my toes for 10 seconds straight."
"I didn't know what dying felt like until I tasted a white claw mango."
"Woke up in a cold sweat from a dream where I'm playing monopoly, trying to figure out if the game is really happening or not."
"I think the problem with controversies these days is that people genuinely don't want apologies."
READ MORE: Valkyrae Net Worth
Trivia
"xQc" comes from the last letter of his first name and the abbreviation of his home province.
He is a fan of the TV show Breaking Bad. Lengyel tweeted in 2019:
"I am a crazy fan of breaking bad, watched the whole thing many times."
In 2018, he was raided by the police twice. Some people thought it was due to noise complaints, but it was actually due to swatting. He said in a stream:
"It was SWAT, 100%. It wasn't a noise complaint… Yeah, they had three guns at me."
Other famous Twitch streamers are Dyrus and CallMeCarson.
xQc – Net Worth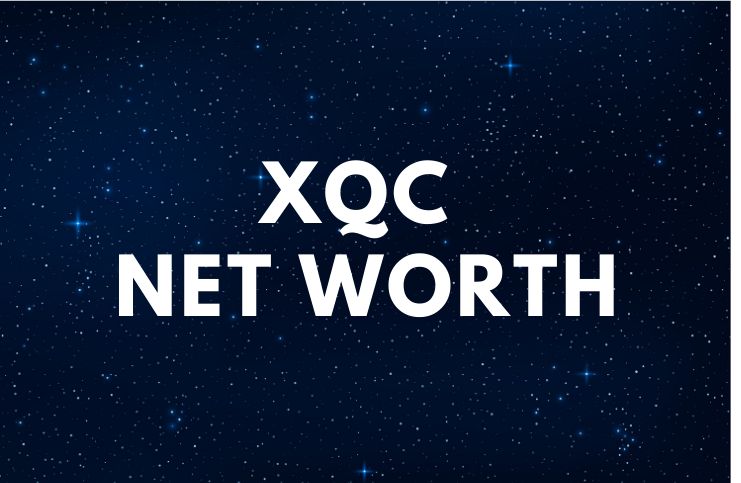 Félix earned most of his wealth from playing for several E-sports teams (xQc's salary was not released to the public), tournaments prizes, ads on YouTube, and streaming on Twitch.
The prize money Lengyel received from tournaments is around $25,000. From ads on YouTube, he earned around $1.5 million before taxes
From Twitch, he makes money from donations from his followers, ads, and subscriptions. xQcOW has over 30,000 subscribers on Twitch, which means about $75,000 per month in revenue.
In addition, he sells merch. Therefore, Twitch streamer xQc has an estimated net worth of $3 million.
READ THIS NEXT: Who is RiceGum?
References

https://www.pcgamer.com/overwatch-league-suspends-xqc-again
https://gamerant.com/xqc-banned-twitch-playing-inappropriate