Daniel Caesar (real name – Ashton D. Simmonds) is a Canadian songwriter and soul/R&B singer, who gained fame after the release of his debut album, titled – "Freudian" in 2017.
Biography
Caesar was born on April 5, 1995, in Oshawa, Ontario, Canada, to Hollace and Norwill Simmonds.
Simmonds is of Jamaican and Barbadian descent.
He grew up in a Christian household rich with worship songs. During an interview, Daniel said about his first song:
"The first song I ever wrote was in grade eight."
Simmonds went on to say:
"There was this girl named Bethany that I had a crush on and I wrote this song called 'Shy That Way.'"
He went to a private school in Oshawa.
In 2014, he released his first EP, named – "Praise Break." It was named as one of the 20 best R&B albums of 2014 by Rolling Stone.
In 2015, Simmonds released another EP, called – "Pilgrim's Paradise." On his 2015 EP, Daniel crafted psychedelic lullabies inspired by love and loss themes.
Debut Album
On August 25, 2017, Caesar released his debut album Freudian. It is a compilation of melodies tied together to amplify Simmonds's distinct voice and writing skills.
Freudian was nominated for a Grammy in the Best R&B Album category. In 2018, it was a shortlisted finalist for the Polaris Music Prize.
The album includes guest appearances from:
Sean Leon;
Charlotte Day Wilson;
Syd;
H.E.R.
The lead single "Get You" featured Colombian-American singer and songwriter Kali Uchis.
On June 28, 2019, Daniel released his second album entitled – "Case Study 01."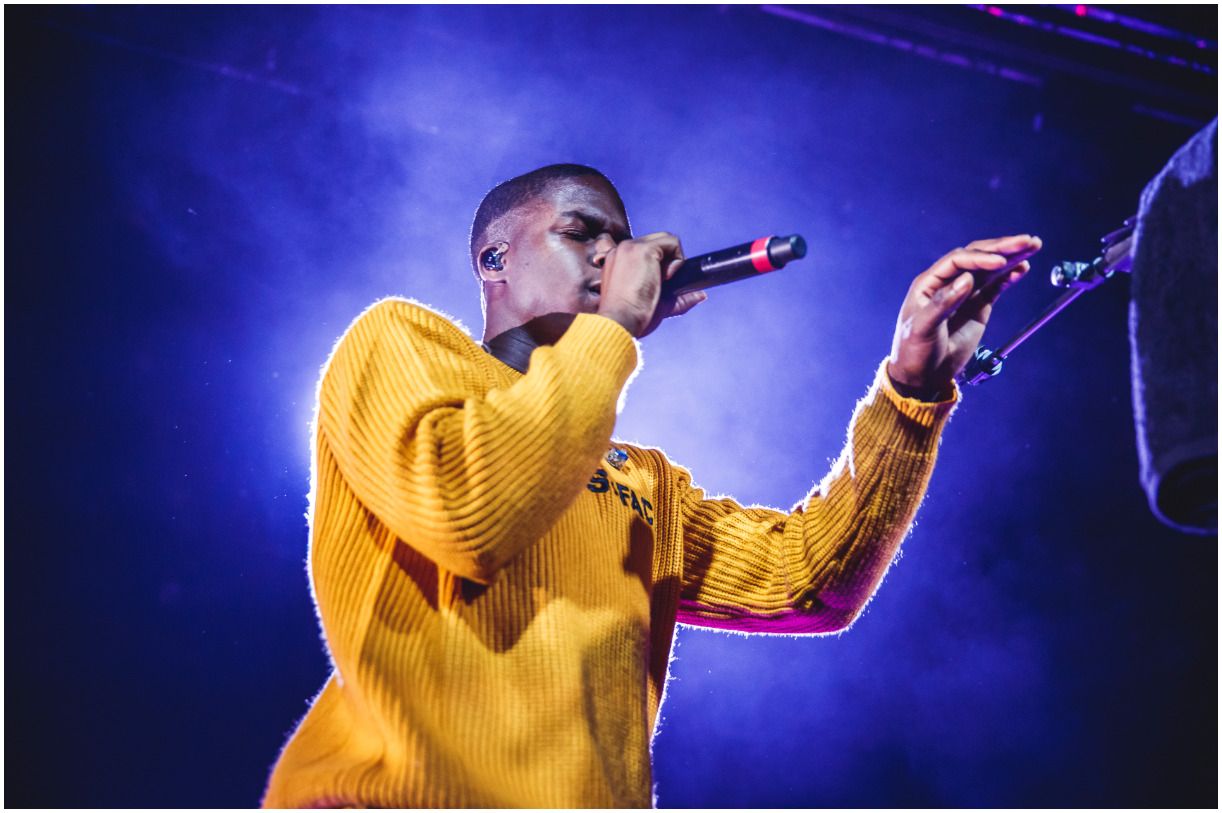 Journalist Aaron Williams wrote about the album:
"Even with Caesar's newfound physicality, Case Study 01 is still a thoughtful, beautiful-sounding album."
Williams later added:
"If nothing else, it proves he's still a smart, intriguing songwriter."
The album was released after Daniel's controversial comments defending social media influencer Julieanna Goddard, who was called out for her harmful comments towards black women and had been labeled as a culture vulture.
"Case Study 01" features guest appearances from:
Brandy;
Sean Leon;
John Mayer;
Pharrell Williams.
YouTube
Daniel started his YouTube channel on March 2, 2012. As of January 2021, his channel has over 433 million views and more than 1 million subscribers.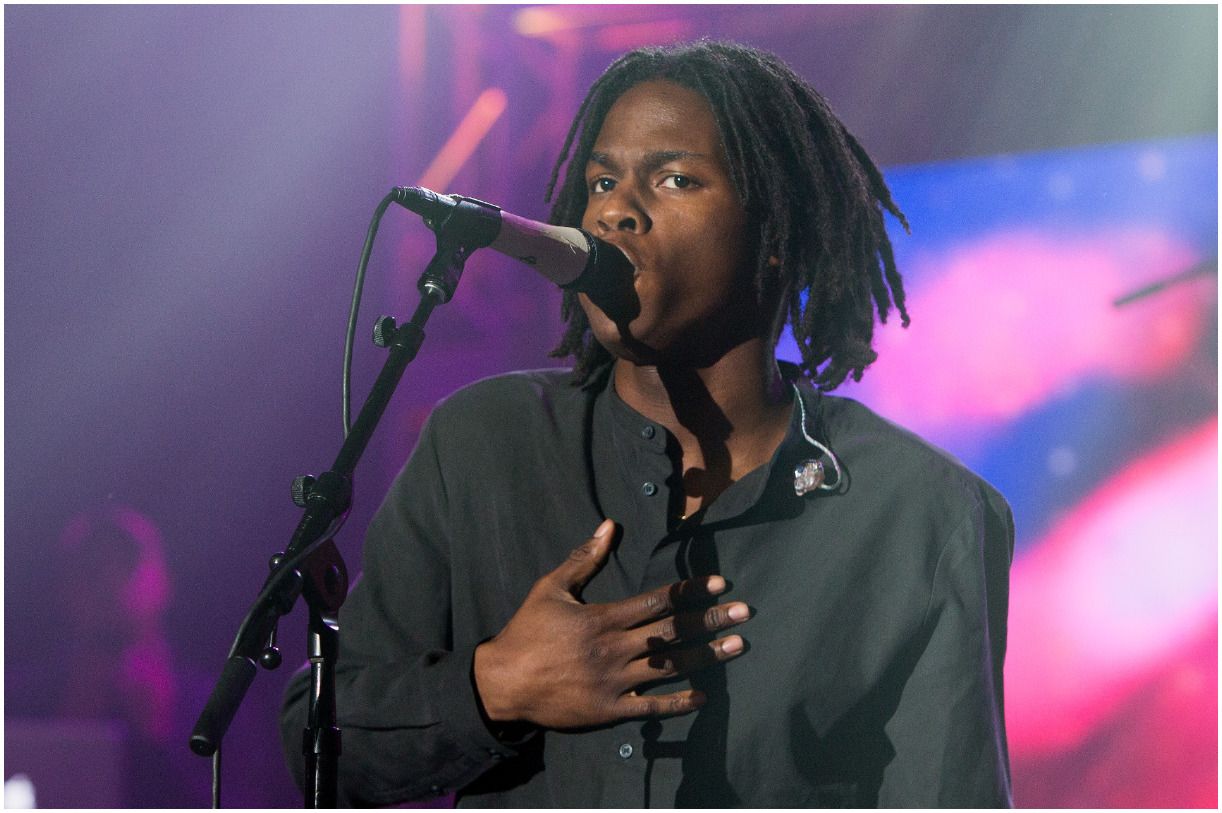 His most popular video is titled – "Get You ft. Kali Uchis." The video was published on December 2, 2016, and it has over 108 million views.
Instagram
Caesar's Instagram account has more than 1.3 million followers.
Girlfriend
Currently, Daniel Caesar is not romantically involved with anyone.
Caesar was once called "very gay" by fellow Dave Chappelle during a March 10 episode of John Mayer's Instagram Live show, Current Mood.
Chappelle added:
"Huh? Oh, I'm sorry, did I say that out loud? I'm just kidding."
Height
Caesar is 5 ft and 11 in (180 cm) tall.
READ MORE: Who is Blind Fury's girlfriend?
Quotes
"Whatever happens, happens. I can't be living in fear. I did that for so long."
"Anything that isn't [glorifying God] is glorifying Satan."
"It's pressure, it's pressure. It is a lot of pressure just because I'm still freshman."
"I can do what I want, when I want. I want to go to this place, I pick up and go. It's nice."
"And yes, I'm a mess, but I'm blessed to be stuck with you."
"It's chill. I'm mostly just catching up with my [three] brothers, seeing what they've been up to."
"I didn't realize the power that I have. But now? I'm coming to understand it."
READ MORE: Brian McKnight Net Worth
Trivia
In 2017, Barack Obama put Simmonds' "Blessed" on his annual personal playlist of favorite songs of the year.
Daniel cites Jim Morrison, Beyoncé, Kanye West, and Frank Ocean, as sources of his musical inspiration.
When asked about what does he attributes to his professional growth, Daniel responded:
"I think it comes down to honesty. [My music] is more of an artistic thing as opposed to a business thing."
Caesar continued:
"I think the art form [of music] today is in an interesting space."
In 2017, Simmonds performed on The Late Late Show With James Corden as well as on Late Night With Seth Meyers.
READ MORE: Keke Wyatt Net Worth
Daniel Caesar – Net Worth
Caesar earns most of his wealth from selling his albums and EPs, selling tickets to his concerts, sponsors, and advertisements on his YouTube channel.
On the platform, earnings vary greatly since they can be influenced by video duration, viewer locations, time of the year, and niche. Therefore, his 433 million views on YouTube earned Daniel around $870,000 in revenue before taxes.
Additionally, Daniel makes money from selling merch on his website. Therefore, Canadian singer Daniel Caesar has an estimated net worth of $2 million.
Featured image source – © Guliver / Getty Images.
READ THIS NEXT: Who is Lajon Witherspoon?
References


https://www.grammy.com/daniel-caesar-one-one-interview
https://www.okayplayer.com/dave-chappelle-daniel-caesar
https://www.timescolonist.com/jessie-reyez-carlydaniel-caesar