Lajon Witherspoon is an American musician who is best known as the vocalist for the alternative metal band Sevendust.
Biography
Witherspoon was born on October 3, 1972, in Nashville, Tennessee, USA.
His father was a singer in a funk band when his family lived in Nashville.
"I grew up listening to R&B, gospel, and rock," Lajon told Louder Sound. He added: "I started listening to country when I got older, then it turned when I was about 13 when I heard Black Sabbath, Thin Lizzy, and Jimi Hendrix."
During high school, Lajon was a wrestler and football player.
Sevendust
He is the vocalist of SEVENDUST, an alternative metal band that is also comprised of:
drummer Morgan Rose;
bassist Vince Hornsby;
guitarist Clint Lowery;
guitarist John Connolly.
The band released their debut album, titled – "Sevendust" in 1997. It remained on the Billboard 200 for 16 weeks.
On August 24, 1999, they released their second album, named – "Home." It was certified gold on May 18, 2000.
On November 13, 2001, American alternative metal band Sevendust released their third album, entitled – "Animosity" through TVT Records. It was certified gold on March 11, 2002. Animosity remained on the Billboard 200 for 13 weeks.
On October 7, 2003, Sevendust released another album, called – "Seasons." The album was dedicated to the memory of Dave Williams and Witherspoon's younger brother.
On October 11, 2005, the alternative metal band released their 5th album, titled – "Next." On March 6, 2007, they released their 6th album, called – "Alpha." It sold more than 42,000 copies in its first week of release, and it entered the U.S. Billboard 200 at number 14.
In March 2008, Lajon was named as one of the "Top 100 Metal Vocalists of All Time" by American music magazine Hit Parader.
On April 1, 2008, heavy metal band Sevendust released an album called – "Chapter VII: Hope & Sorrow." It features the following guest appearances – Mark Tremonti, Myles Kennedy, and Chris Daughtry. The album was released through the band's own 7 Bros. Records.
On April 20, 2010, the band released an album titled – "Cold Day Memory." It sold over 27,000 copies in its first week of release in the US. "Cold Day Memory" debuted at no. 12 on the Billboard 200.
On March 26, 2013, Sevendust released their 9th album, named – "Black Out the Sun." The album sold more than 27,000 copies in its first week of release. It debuted at No. 5 on the Top Rock Albums chart and No. 18 on the Billboard 200.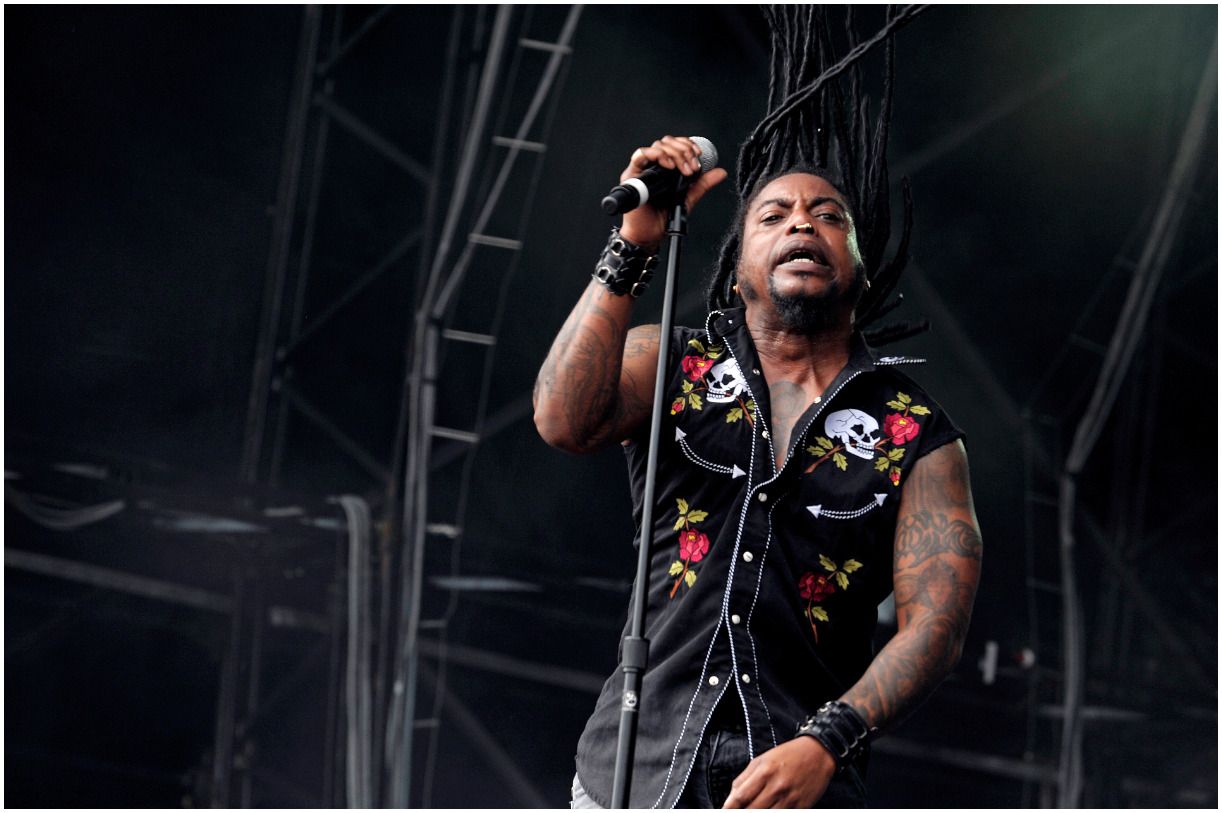 On April 15, 2014, the rock band released its 10th album, titled – "Time Travelers & Bonfires." It debuted at position No. 19 on The Billboard 200 chart. "Time Travelers & Bonfires" sold more than 15,000 copies in its first week of release in the US. The album includes a few previously released songs re-recorded as acoustic versions.
On October 2, 2015, Sevendust released their 11th album, named – "Kill the Flaw." The album sold more than 21,000 copies in its first week. It debuted at No. 2 on Billboard's Top Rock Albums chart.
In 2018, Sevendust had a show in Nottingham, UK.
When asked by Uberrock about the differences between the US and the UK, Witherspoon said:
"It's different worlds. Everybody is even more passionate out here because we haven't been over in so long."
On May 11, 2018, Sevendust released their 12th album, titled – "All I See Is War."
Wife
Lajon Witherspoon is married to Ashley Witherspoon.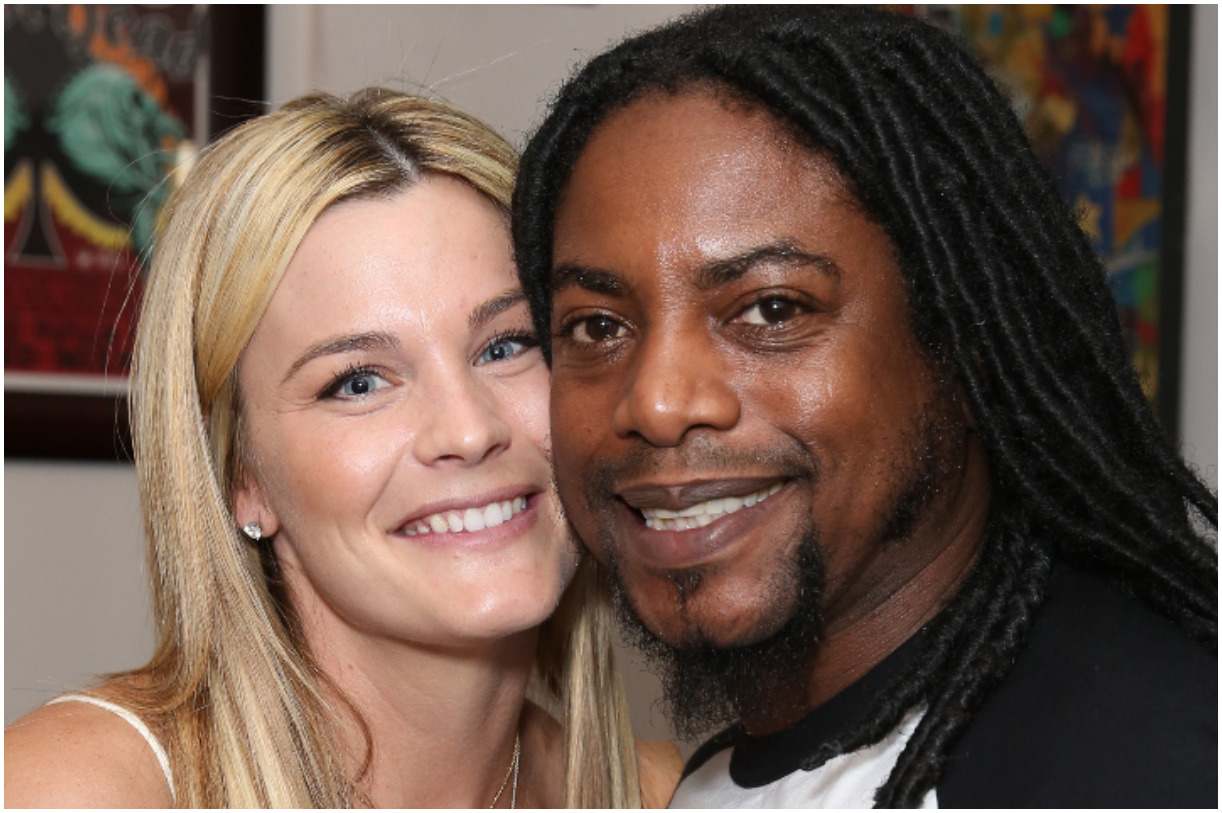 Children
The couple has two daughters (Jada Legend and Maya Diane) and a son (Kingston Lajon Witherspoon).
The family currently lives in Olathe, Kansas.
In a 2010 interview by Noise Creep, Witherspoon talked about being a parent:
"Being a parent is hard, period, being the time we're in now. I have a 10-year-old and a 19-month-old daughter. I love being a daddy."
Lajon later added:
"It's hard being away from home and missing out on seeing things you probably should be seeing. We make up for it when we get home."
Brother
On Sunday, November 9, 2002, Witherspoon's brother Reginald was murdered. Lajon learned of Reginald's murder from his father just minutes before a performance of his rock band.
Height
Witherspoon is 5 ft and 9 in (175 cm) tall.
Quotes
"Every last one of the songs have a special meaning."
"I'd probably work with horses with the family, but I'd still play music in some kind of way, even if it was in a damn karaoke bar somewhere."
"I do not think we have fans, I think we have family and friends out there."
"I think life is like a chess game. You just have to make the right move, and it might take a little while."
"We're a rock and roll band! We keep it real and it's not all about being the heaviest vocals in the world."
"Doing some music, and I look forward to getting it out there for everyone to hear it."
READ MORE: Rapper Blind Fury Net Worth
Trivia
Lajon drives a Honda Pilot. He said for Motortrend:
"I love the sunroof, I love the TV that flips down for the young ones in the back, it's got plenty of room, it's got the third-row seat."
Witherspoon also said:
"Right now, living here in Kansas, we're new to the area and the wife thought it would be a good idea and it's saved our lives, being in snow blizzards."
READ MORE: Jay Osmond & Karen Randall
Lajon Witherspoon – Net Worth
Witherspoon earned most of his wealth from being the lead singer for the Atlanta-based hard rock group Sevendust. They make money from selling tickets to their concerts as well as their 12 studio albums. Therefore, Lajon Witherspoon has an estimated net worth of $5 million.
Featured image source – © Guliver / Getty Images.
READ THIS NEXT