Danny Duncan is a shaggy-haired YouTuber who rose to prominence as an influencer, actor, comedian, prankster, and comedian.
He launched his channel in 2014 with the goal of making people laugh.
He's done it, raking in over 5 million YouTube subscribers and a staggering 1.26 billion video views—all for uploading pranks like this one, where he falls with a box full of pennies and spills them everywhere.
Some of his other most notable pranks include the one where he crashed his sister's truck into a lake (and then surprised her with a new car), crashed a bunch of golf carts for giggles, and jumped a bike off a bridge for views.
It's not all bad, though.
The Florida native never went so far as to stage a mall-shooter prank in Texas—even though some fans at a mall Meet Up event claimed that he had.
Here are some other truths about the YouTube semi-celebrity.
The Origin Story
Garry Daniel Winthrope was born on July 27, 1992, in Englewood, Florida.
He lives with his mom, Susan, his sister—who has a little girl—and his brother Matthew.
Matthew has a different dad to Danny, as Danny's parents split up when the YouTuber was just a kid.
Winthrope's mom had built a home on a piece of land she owned, but after her divorce, she had lost the land to the bank.
It was Garry's dream to buy her a home of her own one day.
Garry Winthrope, who adopted the name Danny Duncan just for YouTube, attended Lemon Bay High School in Englewood.
Lemon Bay High School alumni include best-selling suspense author J.D. Barker, who wrote Forsaken, A Caller's Game, and The Sixth Wicked Child.
Another Lemon Bay High School alum was Denise Amber Lee, who was tragically killed despite countless calls to 911.
Her death inspired new legislation to raise training standards for 911 operators.
Danny Duncan may not have had the same kind of impact on the American public as Barker or Lee, but he keeps people grinning with his ridiculous stunts.
Acting the fool pays off, too—Duncan was able to move to Los Angeles, California, and buy a luxury $3.5 million mansion in Beverly Grove in 2019.
A few years before that, Danny made a bold move for the woman he loves most in the world—his mama.
In 2017, he bought her a house of her own.
The 5-acre piece of land and the house were big enough that the whole family—including Danny's adult sister and her baby—could live there.
READ MORE: Jaryd Lazar Net Worth
A Whole New World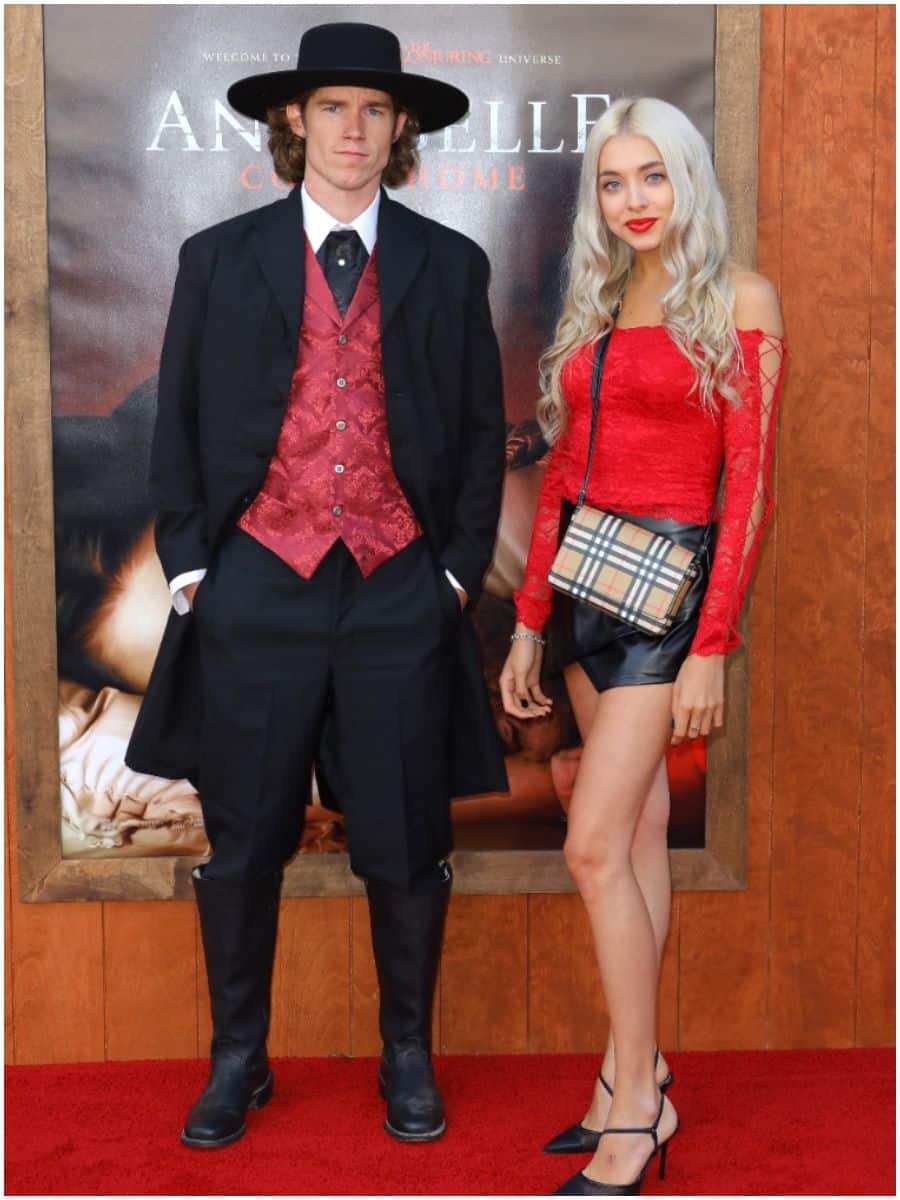 After he left high school, Danny knew he had to find a job.
And he did—at Walgreens.
He wasn't happy there, and didn't like the job, so he quit within months.
An avid skateboarder, Danny once got a gig training actor Jason Lee on how to do some skateboarding moves.
When Lee found out Danny was looking for work, he suggested the 21-year-old get on YouTube to get more exposure.
Danny—who was still going by Garry at that point—gave it a go. While he wasn't wildly successful in the beginning, eventually, he gained a few subscribers.
He even posted a video on how to deal with typical skateboarding injuries—something which boosted his profile.
This branched out into prank videos, which garnered him a bigger following. Eventually, he went viral with his 2016 Falling with 30,000 pennies video.
By 2021, that video would have more than 30 million views.
READ MORE: Meet Jeannie Klisiewicz of The Ellen DeGeneres Show
Shutting Down The Rumor Mill
In April 2021, following a Meet-Up at Cielo Vista Mall in Texas, Duncan and thousands of fans were escorted out by police.
The problem?
His celebrity visit had caused a mad rush of people to one area of the mall—and then someone had started a rumor that shots had been fired.
The rumor inspired fear and panic in mall visitors, and the whole place was evacuated.
In a video not long after the event, a Twitter user claimed a woman on Instagram said Duncan had been the one to say there was a shooter in the mall.
Duncan clapped back, saying, "there was no prank at all."
Police also confirmed there was no shooter and that the mall had been cleared out as a precaution due to Danny's visit causing fans to get out of hand.
Height
Danny Duncan is 5 ft 10 in (178 cm) tall.
READ MORE: Who is Shoenice?
Girlfriend
Danny has been linked to a lot of girls since he rose to social media stardom. So far, though, it seems like his love life is just a rumor.
Duncan has said in a video that he's only been in two relationships in his life—and one of his exes worked at a pizza place. "I've only had two girlfriends in my life haha," Danny tweeted in 2016. "Both lasted just over two years."
What we know for sure is that the rumor mill is full of mistakes, linking Danny Duncan to YouTuber Lindsay Bell.
Lindsay Bell actually dated We The Kings drummer Danny Duncan, but the pair have since broken up. She has never dated Danny Duncan, the YouTube influencer.
READ MORE: Jason Hawk Net Worth
Danny Duncan – Net Worth
Duncan earns most of his wealth by selling merchandise under the brand name Virginity Rocks.
Danny also has a website dannyduncan69.com where he sells posters, stickers, apparel, hats, footwear, skate decks, socks, accessories, and pillows.
On YouTube, Duncan has over 1.2 billion views — meaning about $2.5 million in revenue.
Therefore, YouTuber Danny Duncan has an estimated net worth of $3.5 million.
Featured image source – © Guliver / Getty Images.
READ THIS NEXT: Key Facts About Caroline Heldman
Reference

https://www.vice.com/danny-duncans-virginity-rocks-tour-is-youtube