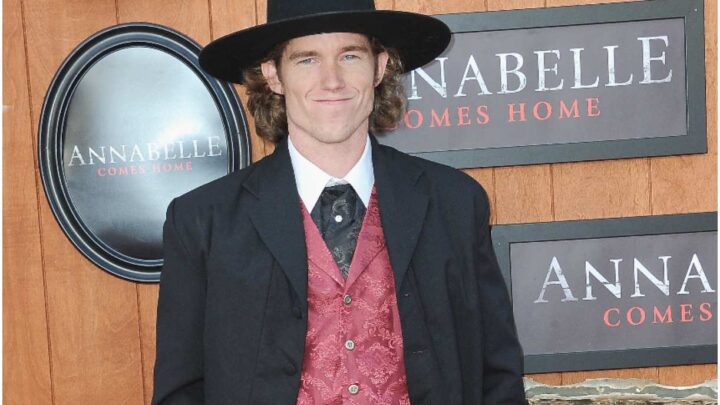 Danny Duncan (real name – Garry Winthrope) is an American YouTuber who is best known for his prank and skateboarding videos, which reach more than 5.41 million subscribers on YouTube.
Biography
Danny was born on July 27, 1992, in Englewood, Florida.
Duncan was brought up by his mother. He has a half-brother, Matthew, and a sister.
During an interview, Duncan declared:
"I have more like a redneck family so I got to do a lot of cool shit that most kids don't get to do. I was always outside ####ing around, climbing in trees, grabbing the neighbors titties and playing sports."
He continued:
"I got to ride four wheelers, dirt bikes, go karts, go fishing, camping, shoot guns, paintballing, and I had the freedom to do whatever I wanted because my mom trusted me so much it was awesome."
After graduating from high school, he started working at Walgreens, an American company that operates as the 2nd-largest pharmacy store chain in the US behind CVS Health.
On March 6, 2014, Duncan started his YouTube channel.
His videos range from parodies of Greek life to asking sexually suggestive questions to interview students about song lyrics. For Danny, no topic is off-limits and nothing crosses the line.
Duncan frequently carries large stacks of money around, on film, as he says it's "funny."
He also quoted:
"I 100 percent make the best videos on YouTube."
A video of Duncan trying to go downstairs on a hoverboard was his first to surpass 1 million views. Currently, his most popular video, "Falling With 30,000 Pennies," has earned over 24 million views.
He said:
"I thought this was hilarious for some reason so figured I'd make a video of it."
Height
Duncan is 5 ft 10 in (178 cm) tall.
READ MORE: Who is Shoenice?
Girlfriend
He used to date Lindsey Bell, an internet personality, professional cheerleader, Vlogger, swim buyer, and merchandiser for clothing.
READ MORE: Meet Jeannie Klisiewicz of The Ellen DeGeneres Show
Lindsey was born in Bradenton, Florida. Bell and Duncan broke up in July 2015. Lindsey created her first YouTube channel on January 14, 2013. In 2015, Bell was hired as a Tampa Bay Buccaneers Cheerleader.
In 2016, Duncan tweeted:
"I've only had two girlfriends in my life haha. Both lasted just over two years."
Virginity Rocks
In June 2019, Danny launched his clothing line – "Virginity Rocks."
In September 2019, a Clay High School student said that the school told him the shirt (that reads – "Virginity Rocks") he was wearing was inappropriate. He also said:
"It's not trying to be funny. It's something that I believe in strongly and support strongly."
READ MORE: Jaryd Lazar Net Worth
Trivia
When asked about his favorite skateboarders, he responded:
My favorite skateboarders? I'd say Pat Schaefer, Zion Wright & Jason Lee."
David also said that:
"Zion isn't pro, actually, he's in Florida. I like them a lot. They're kind of AMs now; everybody will know them one day."
He has expressed his desire to become a professional actor in Hollywood, hence, Duncan is using YouTube to set the ball rolling for himself.
He said:
"I want to be in movies and maybe TV, but primarily just movies. … I'm from Florida, I'm here (in Los Angeles) eight months out of the year."
Duncan later added:
"I go back in the end of April for a month, and then I'm moving here full time to pursue (YouTube) and acting, like everyone else in LA."
He is good friends with other YouTubers, such as:
Christopher Chan.
Andrew Hill.
READ MORE: Biography of P. Allen Smith
Danny declared that his comedy is based on sarcasm and should not be taken seriously.
In 2017, he bought his sister a new car.
Duncan said:
"Got my sister a new car because her truck has been unreliable and about to blow up. We crashed hers then surprised her with the car."
When asked whether there is any place in the world he hasn't visited yet, Danny said:
"I think probably New Zealand. I heard it's like one of the oldest places and most natural so that sounds really neat to see."
When asked about his most memorable experience while filming a YouTube video, Duncan responded:
"Definitely filming my hoverboarding video. It's the first video that got a million views on my channel, so that was really cool for me."
In an 11-minute clip, named "Being an Asshole!," David insists that though some commenters call him an "asshole," he's actually a "great guy." Therefore, since they said that, he's actually going to be an asshole.
Here are some of the methods David accomplishes that:
asks a guy, not very politely, if he can f### his dog;
hurdles over toddlers;
tries to grab someone's cellphone in the middle of a call;
jumps onto the back of a motorcycle which's not his;
puts on a fluorescent vest, and with the aid of an orange cone, directs traffic;
imitates accents;
arrives at an event and starts fiddling with the audio equipment;
points a camera, with a stalker-length lens, in strangers' faces until they notice him;
stops his car at a red light and beeps at people walking on the crosswalk;
screams at children when they run into the shot.
In January 2020, Ashley Iaconetti posted on Instagram a photo of herself wearing a T-shirt that reads "Virginity Rocks."
READ MORE: Jason Hawk Net Worth
Danny Duncan – Net Worth
Duncan earns most of his wealth by selling merchandise under the brand name Virginity Rocks. He also has a website dannyduncan69.com where he sells posters, stickers, apparel, hats, footwear, skate decks, socks, accessories, and pillows.
On YouTube, Duncan has over 1.1 billion views — meaning about $2.5 million in revenue before taxes. Therefore, YouTuber Danny Duncan has an estimated net worth of $3 million.
Featured image source – © Guliver / Getty Images.
READ THIS NEXT: Key Facts About Caroline Heldman
Reference

https://www.vice.com/danny-duncans-virginity-rocks-tour-is-youtube