Darren Hardy is an American bestselling self-help author and keynote speaker, who wrote The Entrepreneur Roller Coaster and The Compound Effect.
As a speaker, Darren delivers priceless insights on replacing self-sabotaging behaviors and actions with the effective habits of super-achievers.
Biography
He was born on February 26, 1971, in the United States.
Hardy wrote about his childhood:
"My parents divorced when I was 18 months old. My mother didn't want me, so my dad stepped up to raise me."
Darren added:
"He didn't give me a lot of rules or restrictions, yet I never did drugs, never got into trouble, and got good grades."
He only completed one semester of college.
Darren started his first business when he was 18 years old.
Hardy was president of The Success Training Network as well as executive producer and master distributor of The People's Network.
Success Magazine
Success Magazine was established in 1897 by Orison Swett Marden, an American inspirational author. His first book, Pushing to the Front, became an instant best-seller.
It was acquired by VideoPlus L.P. in 2007.
The magazine contains self-improvement and business advice from successful people and entrepreneurs.
In 2007, Darren became the publisher of SUCCESS magazine.
In December 2015, he announced he was leaving the magazine to pursue new ventures.
NSA President Ruby Newell-Legner said about Darren:
"As the visionary force behind the rebirth of SUCCESS magazine as its publisher and editor for the past decade, Darren has helped amplify the voice of an entire industry."
YouTube
Darren started his YouTube channel on October 30, 2011. The channel has over 59,000 subscribers.
Books
On November 1, 2011, he published a book, named – "The Compound Effect." In his book, Darren gives details about:
how to capture the awesome force of momentum;
how to get yourself to do things you don't feel like doing;
how to break your bad habits which are derailing your progress;
how the smallest actions can lead to amazing positive results over time.
In November 2014, Darred released another book, titled – "The Entrepreneur Roller Coaster: It's Your Turn to #JoinTheRide."
In the book, Hardy covered four vital skills which are necessary for entrepreneurial success:
productivity;
leadership;
recruiting;
sales.
Additionally, he collected the best strategies from some of the most successful people worldwide.
Instagram
Darren has over 278,000 followers on his "darrenjhardy" Instagram account.
Wife
In 2001, Darren Hardy married Georgia Hardy.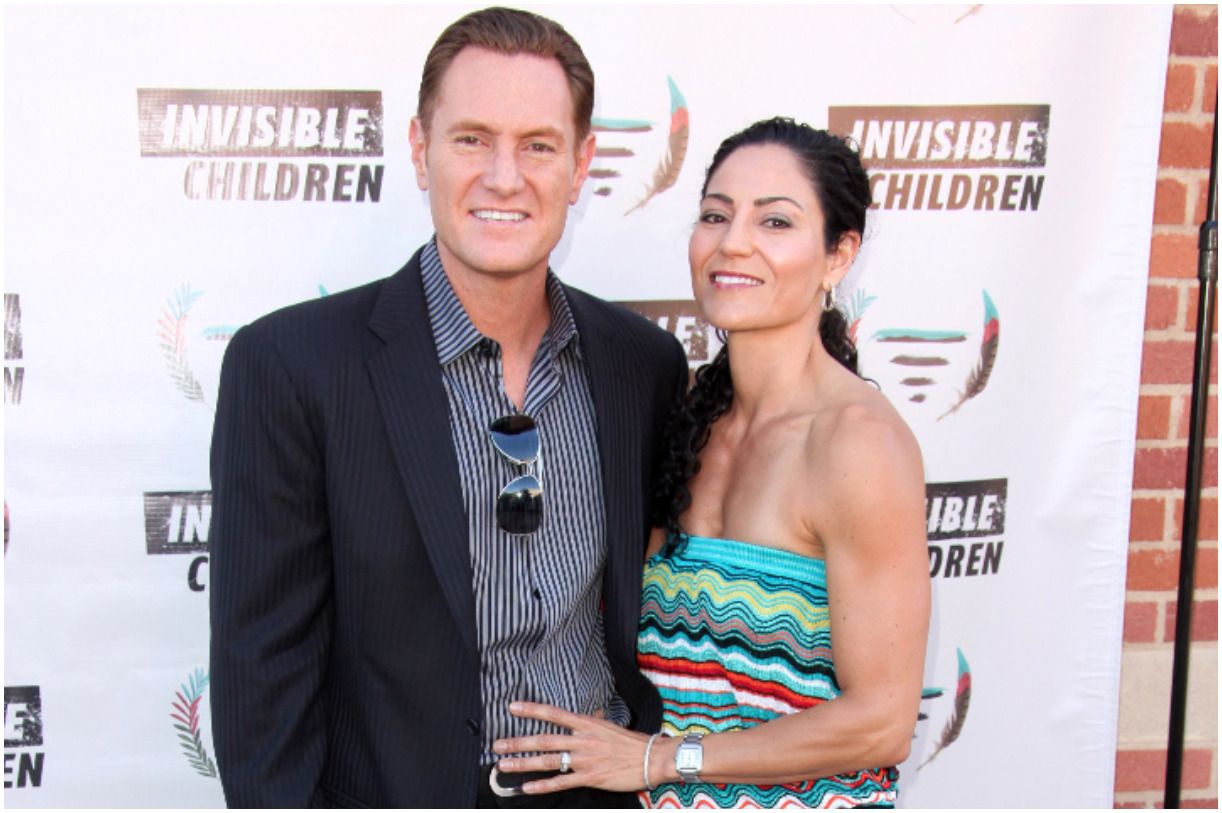 Quotes
"The secret of your success is found in your daily routine."
"Think bigger. Live larger. Serve greater."
"Don't be afraid to be amazing."
"The goal is not to get rich. The goal is to live rich."
"The ultimate measure of a man is not where he stands in moments of comfort and convenience, but where he stands at times of challenge."
"You don't get in life what you want. You get in life what you are."
"While I only completed one semester of college, the reason I have risen to the life & lifestyle that I have today is by standing on the books I have read."
READ MORE: Dave Asprey Net Worth
"Hang out with those who have a common future, not a common past."
"Leave those scattered and stressful mornings behind once and for all with a repeatable plan of action."
"Never before has the average person, without privilege, special education, training, previous wealth, or connections, been offered the unlimited opportunity and financial abundance that are available today."
"If you want to get from where you are to where you want to be, you have to start by becoming aware of the choices that lead you away from your desired destination."
"No Excuses. If you haven't achieved your dreams, it's your fault."
"Big dreams call for BIG goals. And BIG goals call for next-level strategies."
"Life begins outside the edge of your comfort zone."
"The way you begin your day will determine the end."
"Prepare to WIN as an entrepreneur by learning the best strategies I've collected from the most successful people on the planet."
"What controls your attention, controls your life."
"We can all make powerful choices. We can all take back control by not blaming chance, fate, or anyone else for our outcomes."
"Doubt and fear steal more dreams than failure does."
READ MORE: Who is Younes Bendjima?
Trivia
As a television producer, Darren investigated, interviewed, and published the stories of some of the most successful people in the world, including the likes of:
Jack Welch;
Richard Branson;
Steve Wynn;
Steve Jobs;
Howard Schultz;
Mark Zuckerberg;
Jeff Bezos;
Elon Musk.
In honor of his professionalism in public speaking, Darren received the Master of Influence designation by the National Speakers Association. In the past, the award has gone to speaking legends, including:
Deepak Chopra;
Jim Rohn;
Zig Ziglar;
Brian Tracy;
Og Mandino.
READ MORE: Scotty Kilmer Net Worth
Darren Hardy – Net Worth
Hardy earned most of his wealth from selling his books, especially on Amazon. He wrote – The Compound Effect, Living Your Best Year Ever, and The Entrepreneur Roller Coaster. His book "The Compound Effect" is still quoted by top critics as his best book to date.
In addition, he earned money from producing more than 1,000 TV shows, working on Success Magazine, and keeping motivational speeches. Also, Darren has a popular YouTube channel. Therefore, Darren Hardy has an estimated net worth of $7.5 million.
Featured image source – © Guliver / Getty Images.
READ THIS NEXT: Who is Jay Morrison?
References

https://www.inc.com/that-separate-people-who-achieve-success-from-those
https://www.success.com/darren-hardy-on-the-entrepreneur-roller-coaster/
https://podcasts.apple.com/darren-hardy-todd-duncan-interview-purposeful