Dave Asprey is an American author, podcaster, and entrepreneur, who founded the coffee brand Bulletproof Coffee, that led to his publishing of the book The Bulletproof Diet.
With his bio-hacks, Dave lowered his biological age while learning to sleep more efficiently in less time, upgraded his brain by over 20 IQ points, and lost around 100 pounds without excessive physical exercise and counting calories.
He was born on October 30, 1973.
In 1994, Dave graduated from the University of California, Santa Barbara with a degree in computer science.
Since 2002, Asprey has served as chairman of the board for the Silicon Valley Health Institute.
In 2004, Dave graduated from the University of Pennsylvania's Wharton School of Business with an MBA.
After graduation from college, he worked in the IT industry for companies that included 3Com and Bradshaw.
He was also the director of product management for a Silicon Valley startup called NetScaler.
Bulletproof
In 2013, he founded Bulletproof 360, Inc.
In the present day, Dave runs his company from a 32-acre farm on Vancouver Island, off Canada's Pacific coast.
In 2014, he founded Bulletproof Nutrition Inc.
Asprey opened the first standalone Bulletproof coffee shop in Santa Monica in July 2015.
Dave said that he developed his Bulletproof Coffee recipe after traveling to Tibet and tasting yak-butter tea drinks.
Books
On December 2, 2014, he released his first book, titled – "The Bulletproof Diet: Lose up to a Pound a Day, Reclaim Energy and Focus, Upgrade Your Life."
During an interview, he said: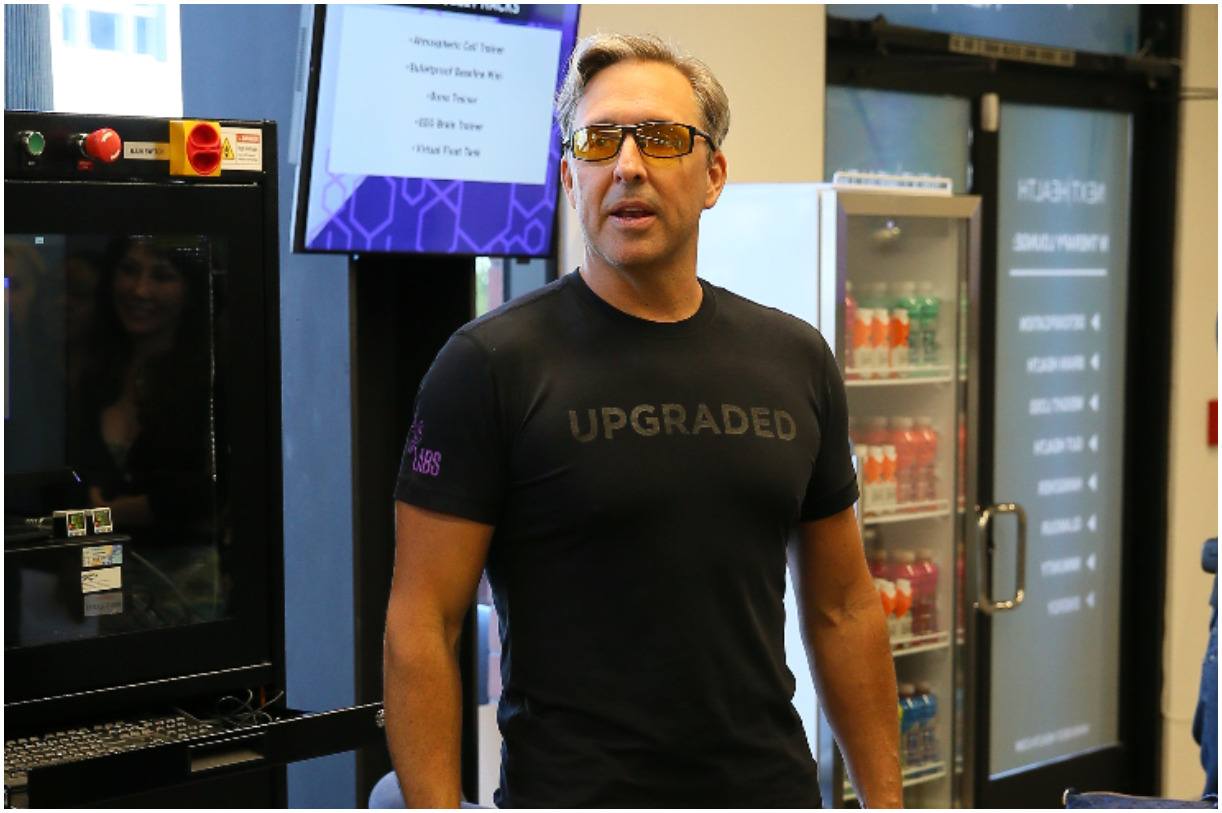 "My first book, The Bulletproof Diet, has sold globally somewhere around half a million copies."
Julia Belluz, a Vox contributor, criticized the Bulletproof diet referring to it as:
"like a caricature of a bad fad-diet book."
On December 1, 2015, Dave released his second book, named – "Bulletproof: The Cookbook: Lose Up to a Pound a Day, Increase Your Energy, and End Food Cravings for Good." The book contains over 125 recipes to never get bored and stay Bulletproof for life.
On April 4, 2017, Asprey released another book, entitled – "Head Strong: The Bulletproof Plan to Activate Untapped Brain Energy to Work Smarter and Think Faster-in Just Two Weeks."
In this book, Dave writes about a program that is structured around essential areas of brain performance which will help you:
promote neuron growth to boost processing speed and reinforce new learning;
reverse inflammation to perform better right now;
supercharge the cellular powerhouses of your brain;
eliminate the sources of "kryptonite," both environmental and nutritional, which make the brain slower;
power the brain with what it needs to perform at its best all day long.
On December 4, 2018, he released – "Game Changers: What Leaders, Innovators, and Mavericks Do to Win at Life."
The book offers readers practical advice they can put into action to reap immense rewards. In addition, it has tips from celebrities like:
Tim Ferris;
Esther Perel;
Arianna Huffington;
Dr. David Perlmutter;
Gabby Bernstein;
Dr. Daniel Amen.
On October 8, 2019, Asprey will release his latest book, titled – "Super Human: The Bulletproof Plan to Age Backward and Maybe Even Live Forever." In this book, Dave claims that this level of performance and health is possible for all of us.
Additionally, Dave has co-authored other health-related books with his wife. The books are:
The Stretch Marks Factor;
The Better Baby Book.
Podcast
He runs a podcast, named – "Bulletproof Radio," which had been downloaded over 80 million times.
Wife
Dave Asprey married Lana Asprey, a physician. The two met at an anti-aging conference.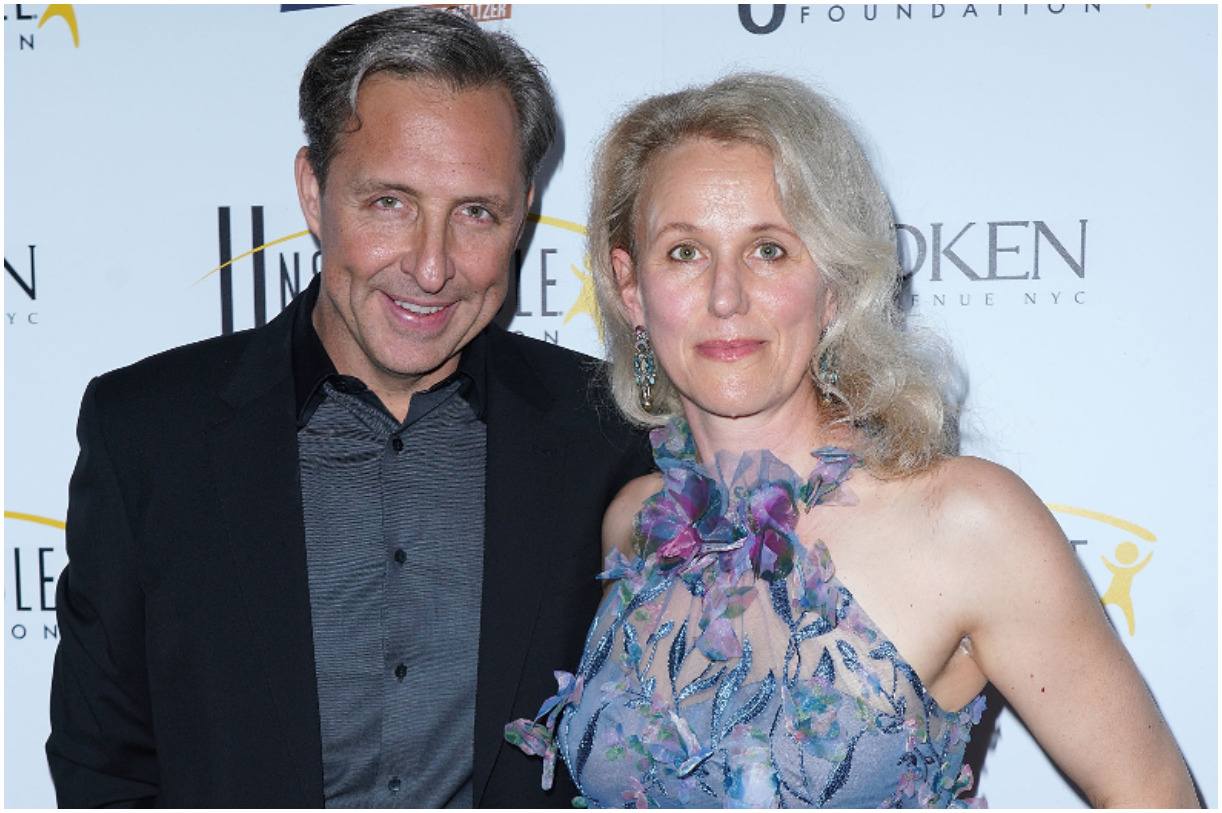 Children
The couple has two kids.
Quotes
"The first symptom that your mitochondria are overtaxed is fatigue."
"If one person can do it, then we, as a species, can do it."
"Your natural state is just to kick ass, and if there's something blocking it you can use bio-hacking to figure out what it is."
"To get the full effect, you want at least a few ketones in your blood most of the time."
"You are in charge of your biology. It is not in charge of you."
"You have to have a mission. You have to have a reason for doing it."
"Biohacking is the art and science of changing the environment around you or inside you so that you have full control of your own biology."
"I want more people to act nicely towards other people, and when your brain is turned on you act more like a human and less like a chimp."
"Instead of discovering who you are, you become powerful when you decide who you are."
"I travel 150 days a year. I have since the founding of the company."
"I like spending time with healthy people whose brains are turned on."
Trivia
In his 20s, Dave weighed 300 pounds. During an interview, Asprey said that his workout indoors didn't help him to lose any extra weight. He said:
"I just beat myself up in the gym, in this desperate quest to get healthy and to get to at least a reasonable body weight."
To come up with his current diet, Dave read more than 150 nutrition books. He says that his diet will "reduce your risks of cancer, heart disease, stroke, diabetes, and Alzheimer's." Furthermore, it will "not only make you stronger and leaner" but will also "upgrade" your brain.
Dave has said that he expects to live to age 180.
For over 20 years, Dave has been on a quest to find science-backed methods to redefine the limits of the mind and upgrade human biology.
Asprey was a millionaire by the age of 26. He said – "I made $6 million at 26. I did really well early in my career."
Since then, he founded Bulletproof 360, Inc. He estimates that people all over the world have consumed over 160 million cups of Bulletproof coffee.
Dave has also said that he had spent over $1 million "hacking his own biology." Therefore, Dave Asprey has an estimated net worth of $27 million.
Featured image source – © Guliver / Getty Images.
References

https://blog.mindvalley.com/dave-asprey-180/
https://superhumanacademy.com/podcast/dave-asprey-you-are-in-charge
https://www.medicaldaily.com/bulletproof-coffee-3-shocking-side
https://www.financialexpress.com/lifestyle/health/biohacking-the-body-what-do-medical