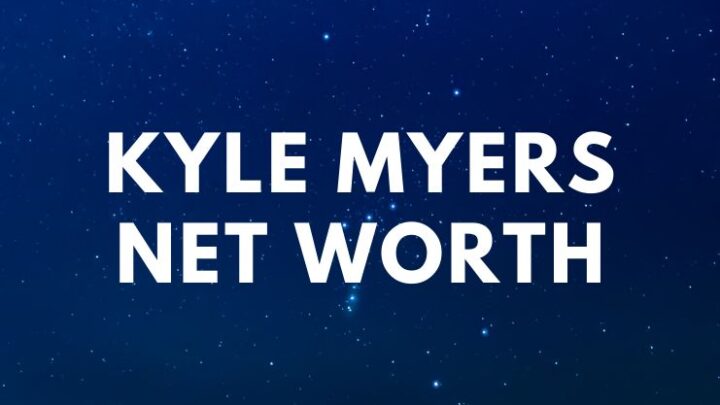 Kyle Myers (nicknamed – FPS Russia or FPS McDuck) is an American YouTube star who is best known for playing a fictional gun-toting Russian Dmitri Potapoff on his YouTube channel – "FPSRussia."
Biography
Myers was born on May 9, 1986, in Hart County, Georgia, USA.
YouTube
On May 18, 2006, he started a YouTube channel titled "klm5986," which currently has over 46,000 subscribers. On his channel, he uploaded videos with commentary while playing Call of Duty. At the moment, all the videos are deleted.
On November 17, 2010, he started another channel, named – " FPSKylesLetsPlays." This channel has almost 15,000 subscribers.
FPSRussia
On Apr 19, 2010, Kyle started the YouTube channel "FPSRussia." His videos usually consist of Kyle showing off firearms (from rocket launchers to AK-47 rifles) while he impersonates a professional Russian commando under the name of Dmitri Potapoff.
FPSRussia has acquired more than 6.96 million subscribers and over 939 million views.
In 2014, the channel was listed on NewMediaRockstars Top 100 Channels, ranked at #78.
One of his most popular videos is titled – "The 40mm Machine Gun." It was uploaded on May 23, 2011, and it has more than 24 million views.
The last video uploaded on the FPSRussia channel was on April 16, 2016. However, the channel still has an average of 150,000 views per day.
On May 11, 2010, he started a channel, entitled – "FPSRussiaTV." It currently has over 14,000 subscribers.
On September 27, 2011, Kyle started another channel, called – "MoreFPSRussia." This channel has over 952,000 subscribers and over 35 million views. The last video was uploaded on January 17, 2016.
Keith Ratliff
On the morning of January 3, 2013, Keith Ratliff was discovered dead by an FPS Industries employee. His corpse was reportedly surrounded by a few guns, but not the gun that killed him.
Ratliff was Kyle's business partner and friend. Keith was responsible for procuring all kinds of special weapons and firearms used by Kyle for his YouTube videos.
For instance, Kyle has used a Bofors 40 mm automatic anti-aircraft cannon, a .50 BMG rifle, an armored troop carrier, and a golden AK-47.
According to a statement by the Georgia Bureau of Investigations:
"There were no signs of forced entry at the business and surveillance equipment, along with some firearms, had been taken."
The GBI added:
"There did not appear to be a struggle of any kind, and based on the scene."
Mike Ayers, an agent from the Georgia Bureau of Investigations, declared:
"The investigation has been exhaustive. This is a case where we're waiting for the right piece of information to come along."
ATF Raid
On March 26, 2013, Kyle was the subject of an ATF, Georgia Bureau of Investigation raid.
This raid comes about 3 months after Keith Ratliff was found dead by a gunshot wound to the head outside Carnesville, Georgia.
Investigators suspect Myers might be violating federal law with what he does.
Richard Coes, an ATF spokesman, said about the reason for the raid:
"The claim is that he was using explosives and getting paid for it via YouTube."
Kitty Wandel, the producer of Kyle's show, said:
"Both Keith [Ratliff] and Kyle were sticklers for obeying the laws and would not knowingly break any."
Wandel went on to say:
"It is very common for people to use Tannerite in media both on TV and on YouTube."
She continued:
"If it ever came to doing something outside of our legal boundaries, we would then work with someone who was legally authorized to do it in an approved location."
No illegal explosives were found and no arrests were made.
In August 2017, Kyle's residence was again raided after he allegedly received 25 g of butane hash oil (a marijuana concentrate and a highly potent concentrated THC) through the mail.
READ MORE: Matt Patricia Wife
Arrest & Jail
He was charged with felony possession of a schedule one substance with the intent to distribute and possession of drug-related objects. On June 19, 2019, Kyle was sentenced to 2 years probation and 2 months in prison. He also had to pay a fine of $7,500.
Myers has served his time in prison, however, he is still prohibited from owning firearms.
Here is Kyle talking about his experience in prison on the WoodysGamertag channel.
Podcast
Since 2010, he is a host and co-founder of a weekly podcast known as "Painkiller Already."
Height
Myers is 6 ft 2 in (1.88 m) tall.
READ MORE: L.T. Hutton & All Eyez on Me
Trivia
Myers appeared in a trailer for "Call of Duty: Black Ops II" (a first-person shooter that was developed by Treyarch) which was directed by English film director Guy Ritchie.
Kyle often films his videos at the farm owned by his father in Lavonia, Georgia.
He is a big fan of Sid Meier's Civilization V.
In July 2011, he collaborated with the Canadian YouTube cooking show Epic Meal Time. The video has over 8.7 million views.
Myers got the idea for a Russian accent for his YouTube videos while working at a car dealership.
READ MORE: Nicolle Wallace Net Worth
Kyle Myers – Net Worth
Myers earned most of his wealth from ads on his YouTube channels, that combined have over 939 million views (about $1.8 million in revenue). But, his channel is currently demonetized.
He also made money from selling merch. At the moment, Kyle earns money from being a co-host of "Painkiller Already." The podcast received more than $8,000 per month on Patreon. Therefore, Kyle Myers has an estimated net worth of $1 million.
READ THIS NEXT
References

https://www.guns.com/fpsrussia-home-raided-by-atf
https://www.ajc.com/year-after-gun-nut-was-shot-dead