Younes Bendjima is a boxer-turned-model who signed with Next Model Management. He gained fame once he began dating Instagram celebrity, Kourtney Kardashian.
He was born on May 5, 1993, in Algeria.
His parents separated when he was very young, which caused his mother to move to France and his father to the US.
Younes moved to the US with his father.
During an interview, he said about his childhood:
"My dad was very strict, so working there wasn't easy at all."
Bendjima went on to say:
"Things had to be done with military precision and most of the time I was working for free as punishment as I had badly behaved at school."
He frequently visits his mother who lives in Paris.
Younes used to work in his father's restaurant.
Boxing
He began training to be a boxer when he was 11 years old. He said that boxing taught him about how to stay healthy, punctuality, hard work, and respect.
Model
In 2011, Younes was approached by a scout to be a model.
So far, he has worked with brands such as:
Calvin Klein;
Ralph Lauren;
Hermes;
Balmain;
VoguArabia;
Dolce and Gabbana.
In 2013, he landed his first major client, walking the catwalk as a runway model for French luxury fashion and perfume house Givenchy.
Instagram
Bendjima is a well known Instagram model reaching more than 1.1 million followers.
Girlfriends
Jourdan Dunn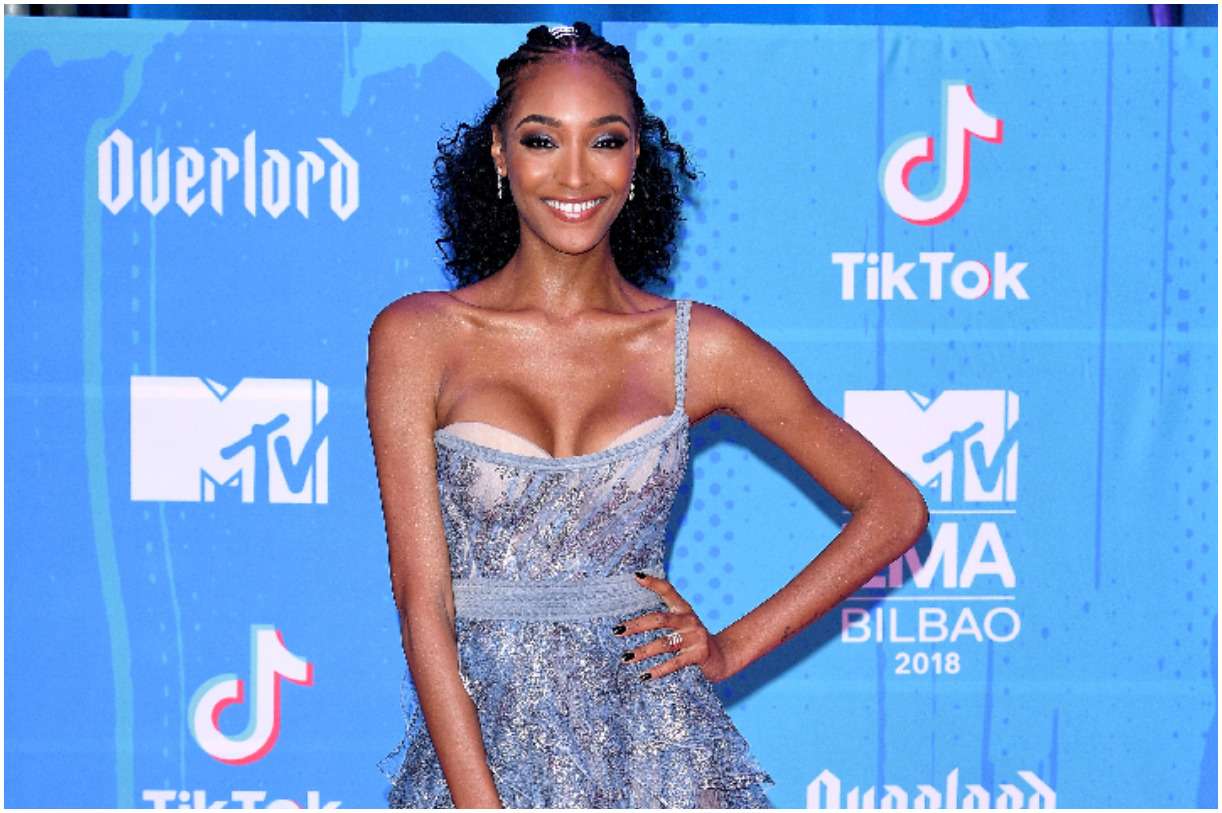 In 2015, he started to be romantically involved with Jourdan Dunn.
Note– Jourdan Dunn is an English model who was discovered at age 16 at a local Primark by a scout who also employed the English model and businesswoman Kate Moss.
Dunn has appeared internationally in the pages of Vogue and worked with Calvin Klein, H&M, and Prada. In February 2008, Jourdan was the first black model to walk a Prada runway in more than 10 years.
They broke up in 2016.
Kourtney Kardashian
About one week later, Younes Bendjima started dating Kourtney Kardashian, an American media personality who stars in the reality television series named – "Keeping Up with the Kardashians."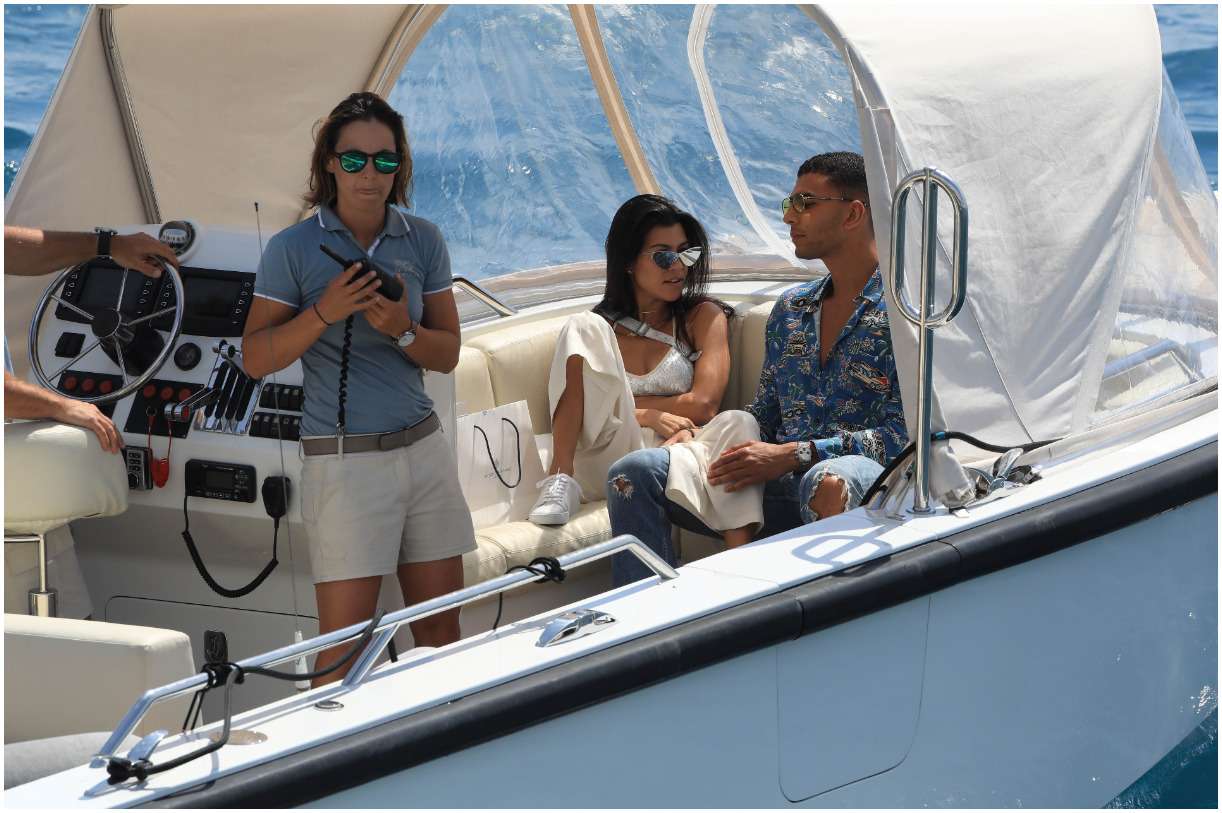 Bendjima said that he is "still the same" person he was before having a relationship with Kourtney. He said:
"There's no pressure at all. I'm still the same. I don't forget where I'm from."
The two first met in 2016 at Paris Fashion Week, a series of designer presentations that is held semiannually in Paris, with spring/summer and autumn/winter events. It is part of the global "Big 4" fashion weeks, the others being – New York Fashion Week, Milan Fashion Week, and London Fashion Week.
In a November 2017 episode of "Keeping Up with the Kardashians," Kourtney discussed how she met Bendjima. She explained:
"He was friends with our friends. He would like walk-in, shake hands with and say hi to our security or whatever, but not say hi to us."
Since the two started dating, thee have been spotted traveling the world together.
For example:
in June 2018, Younes, Kardashian, and her 3 children traveled to Italy;
in May 2018, she surprised Bendjima with a trip to a location along the Colorado River to celebrate his birthday;
in April 2018, they celebrated Kardashian's birthday by renting an Airstream trailer on the Pacific coast in Malibu;
in April 2018, Bendjima, Kardashian, and her 3 children went on a vacation to archipelago Turks and Caicos;
in October 2017, Younes and Kourtney dressed up as Bonnie & Clyde for Halloween for their 1 year anniversary;
in August 2017, they went to Egypt;
in May 2017, the couple participated in the Cannes Film Festival.
In August 2018, the couple split up when Kardashian reported Bendjima to be cheating on her. According to reports, Younes was not happy about Kourtney showing her bake skin on Instagram.
Kourtney said that she is going to "enjoy" time to herself. She confessed:
"This is the first time I've really been single in a long time so I'm just going to embrace it and really enjoy the time to myself and be focusing on my kids and myself."
About 9 months after Bendjima and Kourtney broke up, he said:
"I hope the next one … I will marry her and have some kids with her."
On April 18, 2019, Bendjima attended Kourtney's 40th Birthday Party.
Jordan Ozuna
In August 2018, Bendjima was photographed with the Instagram model Jordan Ozuna in Mexico. Ozuna denied being romantically linked to Bendjima. She said:
"Younes and I are not involved romantically AT ALL."
Trivia
Younes and Kourtney met right before Kim Kardashian was robbed at gunpoint in her hotel room.
According to a source:
"She thought they were for sure going to kill her."
The thieves, who wore ski masks and police jackets, tied up Kim and locked her in a bathroom. They stole more than $10 million worth of jewelry.
Kim's bodyguard, Pascal Duvier, was out with her sisters, Kendall and Kourtney – at the Arc nightclub.
Bendjima supported Kourtney and her family during the aftermath of the robbery by acting as a translator between the Parisian police and the Kardashians.
Note – he is trilingual, he is fluent in French, Arabic, and English.
Younes has worked as an editorial for popular and famous magazines like:
WWD;
Vogue Espana;
Vogue Arabia.
Bendjima is a Muslim practitioner who celebrates Ramadan – a religious annual observance and month of fasting which is considered to be one of the Five Pillars of Islam. During Ramadan, Muslims worldwide fast every day from sunrise to sunset.
Bendjima earned most of his wealth from working as a model. He is associated with Next Model Management. Younes has modeled for top fashion publications and brands including – Givenchy, Hermès, Missoni, Vogue Arabia, Dolce & Gabbana, and Balmain. Therefore, Younes Bendjima has an estimated net worth of $1.4 million.
Featured image source – © Guliver / Getty Images.
References

https://www.cosmopolitan.com/jordan-ozuna-not-dating-younes-bendjima
https://man.vogue.me/entertainment/younes-bendjima-digital-cover-vogue-man-arabia/
https://www.aol.com/article/entertainment/2018/08/24/younes-bendjima-is-still-bitter