Tommy Caldwell is an American rock climber who is best known for his rock-climbing feats. For instance, Tommy ascended the Dawn Wall, Dihedral Wall, West Buttress, and Triple Crown of El Capitan in Yosemite National Park.
Biography
He was born on August 11, 1978, in Estes Park, Colorado, USA.
Caldwell was raised by an adventurous father who taught him to embrace doubt and fear and turn them into inspiration.
His family went on annual trips to Yosemite National Park where Caldwell's love for rock climbing and the park flourished. He said:
"My first road trip was probably to Yosemite at around age 4—my sister, my mom, my dad, and myself."
Tommy later added:
"We did that trip every summer until around the time I was nine. That was kind of my dad's stomping ground."
His father also said about Tommy:
"When he was a kid I was pretty aware that he had some talent."
His father continued:
"He was no good at traditional sports though. Bad hand-eye co-ordination, couldn't hit a baseball to save his life!"
Books
Over the Edge
While adventuring abroad, Tommy and John Dickey, Jason "Singer" Smith, and Beth Rodden were captured by members of Kyrgyzstan rebel forces. They survived the ordeal after Caldwell pushed his captor off the side of a mountain. Luckily, the terrorist survived the fall.
In 2002, he published a book called, "Over the Edge: The True Story of Four American Climbers' Kidnap and Escape in the Mountains of Central Asia."
In "Over the Edge," Tommy tells the complete story of their nightmarish ordeal.
The Push
On January 14, 2015, Tommy and Kevin summited Yosemite's nearly vertical 3,000-foot Dawn Wall (it is widely regarded as the hardest climb in history), after 19 days on the route.
He said:
"I picked the biggest, hardest rock face I could imagine and spent six years preparing for it."
Tommy later added:
"Some of the sequences of moves took months of rehearsals in order to execute them perfectly, almost like a gymnastics routine."
Their goal was to free climb all 32 pitches. Free climbing means using one's feet and hands to ascend a rock's natural features, employing ropes only to stop a fall.
Jorgeson and Caldwell reached the summit just after 6:00 p.m. EST, where a group of 40 family members and friends stood ready to greet them.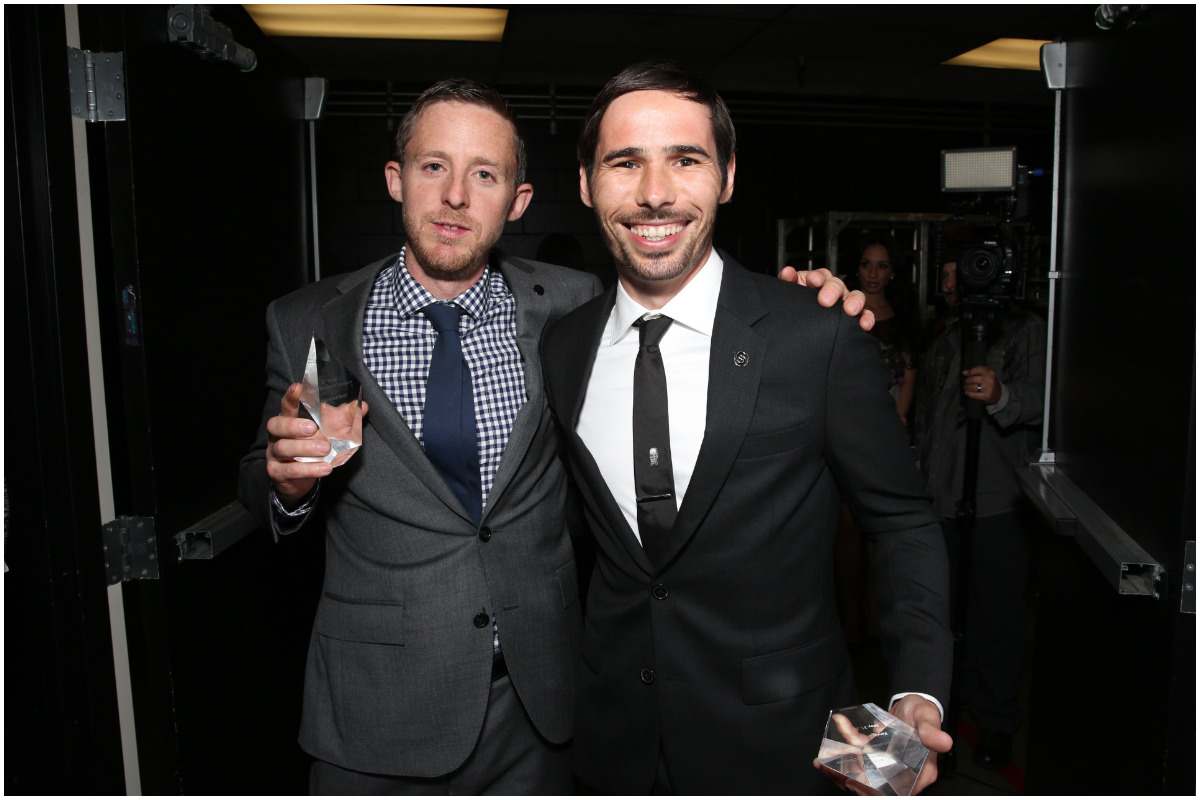 During an interview, Tommy declared:
"That was such a life-changing moment for me."
On May 16, 2017, he published The Push, a story of drive, motivation, focus, transformation, and endurance.
The Guardian wrote about this book:
"The Push is not simply a book about rock climbing, but about human relationships and the ways in which we can hurt each other while trying to be kind. Tommy, for all his magnificent achievements on stone, reminds us that in the end, the only really serious enterprise is living."
The Denver Post wrote:
"The rarest of adventure reads: it thrills with colorful details of courage and perseverance but it enriches readers with an absolutely captivating glimpse into how a simple yet unwavering resolve can turn adversity into reward."
TED Talk
In 2015, he appeared on the stage of TEDx.
Wife
In 2003, Tommy Caldwell married Beth Rodden, an American rock climber who is one of the only women in the world to have redpointed a 5.14c traditional climb. They got divorced in 2010.
In the same year, Tommy meets Rebecca Pietsch. They fell in love climbing part of El Capitan.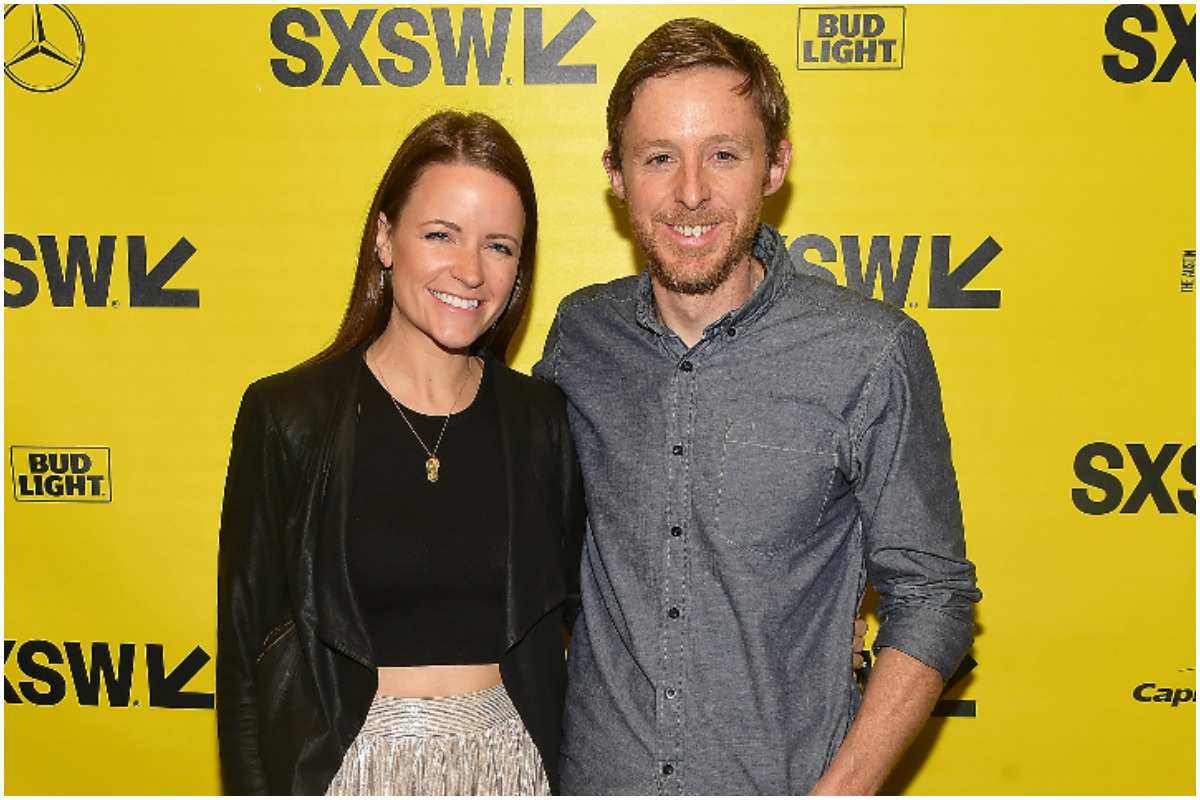 Rebecca wrote on her blog:
"Our relationship began with this route, and The Dawn Wall has weaved its way through our lives together."
The couple got married in 2012.
Children
They have a daughter named Ingrid Wilde as well as a son named Fitz. The family lives in Estes Park, Colorado.
READ MORE: DailyDrivenExotics Net Worth
Trivia
In May 2004, Tommy completed the first free ascent of Dihedral Wall.
On September 28, 2018, he appeared in the documentary titled – "Free Solo." The documentary is about an American rock climber – Alex Honnold's free solo ascent up El Capitan in Yosemite National Park.
On November 29, 2001, Tommy chopped off the index finger on his left hand above the knuckle while using a table saw during a renovation of his home in the Rocky Mountains in Colorado.
In 2015, National Geographic called Tommy:
"arguably the best all-around rock climber on the planet."
On September 19, 2018, The Dawn Wall, a documentary following Jorgeson and Tommy on their free climb of the Dawn Wall was released. The Dawn Wall was directed by Peter Mortimer and Josh Lowell.
READ MORE: Who is Theresa Roemer's husband?
Highlights
Here are some of the best highlights of Tommy's career:
awarded lifetime honorary membership to the American Alpine Club;
first free ascent of Linea di Eleganza (VI 5.11b A3 M7), Fitz Roy;
first ascent of Flex Luthor (5.14d/15a), Fortress of Solitude;
first ascent of The Honeymoon is Over (V 5.13), Longs Peak;
first free enchainment of El Capitan's Nose and Freerider routes, Yosemite National Park;
first free ascent of El Capitan's Dihedral Wall (VI 5.14a), Yosemite National Park;
first free ascent of El Capitan's Magic Mushroom (VI 5.14a), Yosemite National Park;
first free ascent of El Capitan's Muir Wall, Yosemite National Park;
first ascent of the Fitz Traverse, Chaltén Massif;
first free ascent of the Dawn Wall on El Capitan, Yosemite National Park.
Caldwell earned most of his wealth from selling his books (Over the Edge and The Push). As a climber, he can also earn some money from selling great photos, working as an instructor, participating in competitions, and from appearing in two documentaries (Free Solo and The Dawn Wall).
In addition, Tommy earns money from sponsors and posting paid posts on his Instagram account (that has more than 719,000 followers). Therefore, Tommy Caldwell has an estimated net worth of $0.4 million.
READ THIS NEXT: Amy Lawrence & ESPN
Featured image credit – © Guliver / Getty Images.
References

http://www.redrocknews.com/the-dawn-wall-tells-story-of-fierce-dedication
https://www.thesun.co.uk/news/9144015/free-solo-climbing-highest-deaths/