Hugh Jackman is an Australian actor, multi-instrumentalist, singer, dancer, and producer who is best known for playing Wolverine in the "X-Men" film franchise.
Also, his performances in Les Misérables (2012), The Fountain (2006), and Prisoners (2013) garnered strong critical acclaim.
Biography
Born on October 12, 1968, Hugh has Scottish (from a grandmother) and Greek (from a great-grandfather) ancestry. His parents, both English, moved to Australia shortly before his birth.
Jackman is the youngest of 5 children.
At age 5, Hugh made his acting debut as King Arthur in a production of Camelot.
His parents divorced when he was 8. His mother moved back to England with Jackman's two sisters, while Hugh remained in Australia with his two brothers and father.
Hugh studied at Pymble Public School while growing up in Australia.
After obtaining his Bachelor of Arts (Communications), Jackman went on in 1991 to complete the 12-month course "The Journey" at the Actors' Center in Sydney.
In 1995, Hugh landed a role on the short-lived prison series Corelli opposite Deborra-Lee Furness.
In 2000, he had his breakthrough role playing Wolverine in Bryan Singer's X-Men (co-starring James Marsden, Patrick Stewart, Ian McKellen, and Famke Janssen ), a superhero film that was based on the Marvel Comics team of the same name.
In 2001, he starred as Leopold in the romantic comedy film "Kate & Leopold," a role for which Hugh received a Best Actor Golden Globe nomination.
In 2007, Hugh produced and guest-starred in the television musical-dramedy series "Viva Laughlin," which was canceled by CBS after two episodes.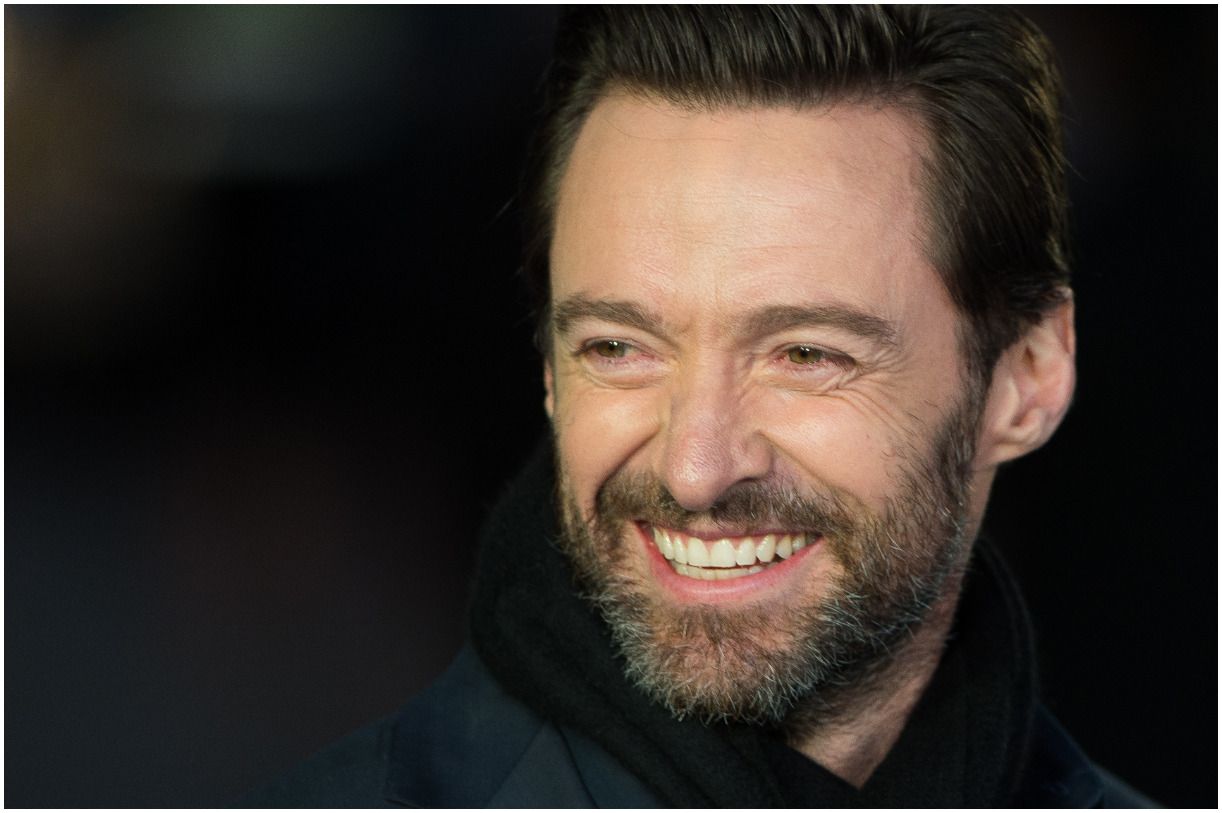 In 2008, Jackman was named People magazine's Sexiest Man Alive. In 2009, Hugh hosted the 81st Academy Awards ceremony.
In 2012, he received a special Tony Award for his varied contributions to the Broadway community. In the same year, he voiced the role of E.Aster Bunnymund in the animated film Rise of the Guardians.
In 2013, Hugh appeared in the drama Prisoners alongside Viola Davis, Jake Gyllenhaal, and Melissa Leo. The same year, he starred in the action-packed X-Men spinoff The Wolverine.
In 2017, he starred in The Greatest Showman as P. T. Barnum of Barnum & Bailey Circus along with Michelle Williams, Zendaya, Zac Efron, and Rebecca Ferguson.
He made his last appearance as Wolverine in the film "Logan," his 10th movie in the franchise. Hugh declared:
"I know this doesn't sound right coming from an Australian, but at some point, you've got to leave the party. It's time to go home."
In 2018, Jackman starred as Gary Hart in the film "The Front Runner."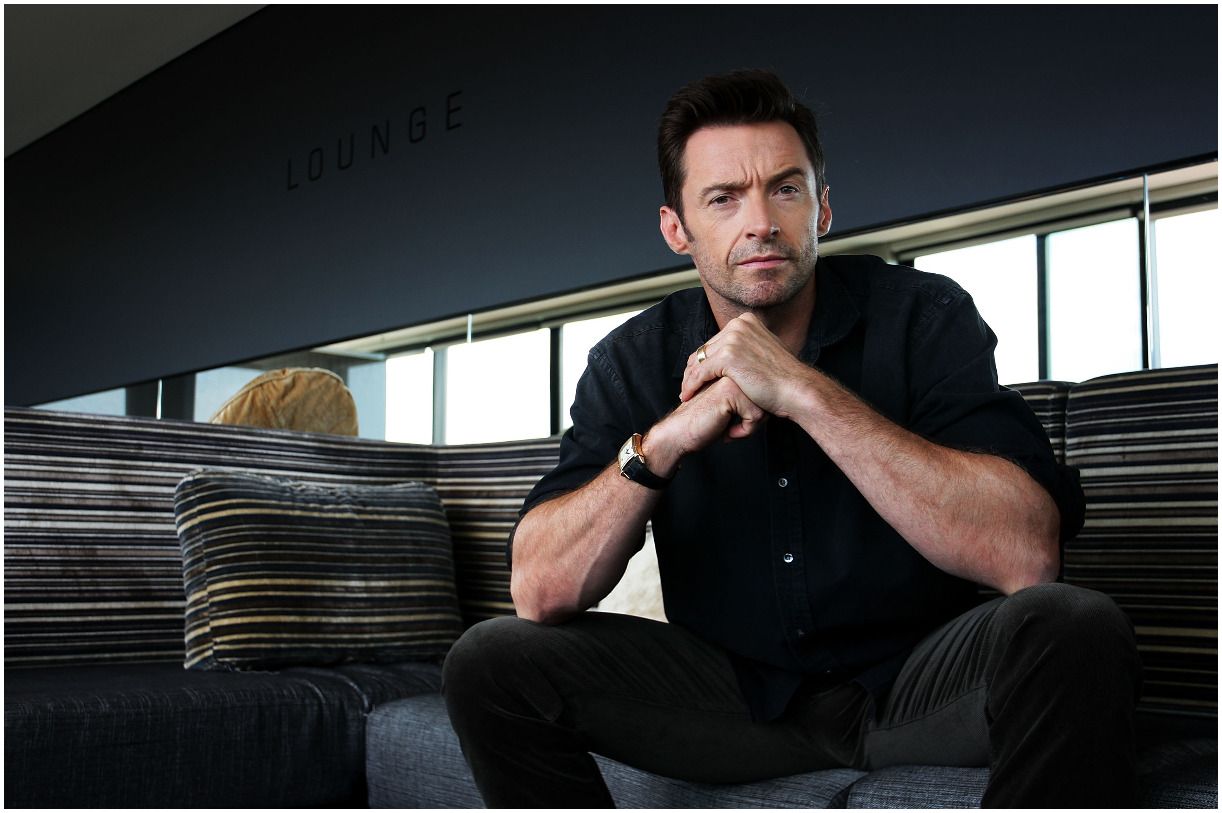 In 2019, Hugh voiced the character, Sir Lionel Frost, in the animated film, called – "Missing Link."
Cancer
In 2013, he had his first BCC removed, after having a mole checked under the advice of his wife. Hugh wrote at the time:
"Deb said to get the mark on my nose checked. Boy, was she right! I had a basil cell carcinoma. Please don't be foolish like me. Get yourself checked."
Basal cell carcinoma (BCC) is a non-melanoma skin cancer that typically develops in the outermost layer of the skin, known as the epidermis.
In 2017, Jackman spoke out about having his 6th skin cancer removed. Hugh wrote:
"Another basal cell carcinoma. Thanks to frequent body checks and amazing doctors, all is well. Looks worse with the dressing on than off. I swear! #wearsunscreen."
Workout
To transform his physique for the 2009 film, he worked for more than 6 months to pack on muscle and transform himself into the impressive image of Wolverine.
Mike Ryan, his trainer, said:
"A typical Jackman workout takes an hour to 90 minutes, including warm-up and cardio sessions."
Ryan later added:
"We never start a weights session without a minimum ten-minute cardio warm-up. Never, ever. After a session we often finish with 20 minutes of cardio, which could be a run, or run and swim."
Height
Hugh Jackman is 1.9 m (6 ft 3 in) tall.
READ MORE: Andrew Gower Net Worth
Wife
In April 1996, Hugh married actress Deborra-Lee Furness in Melbourne.
He met his wife while co-starring in the Australian TV series Correlli (1995).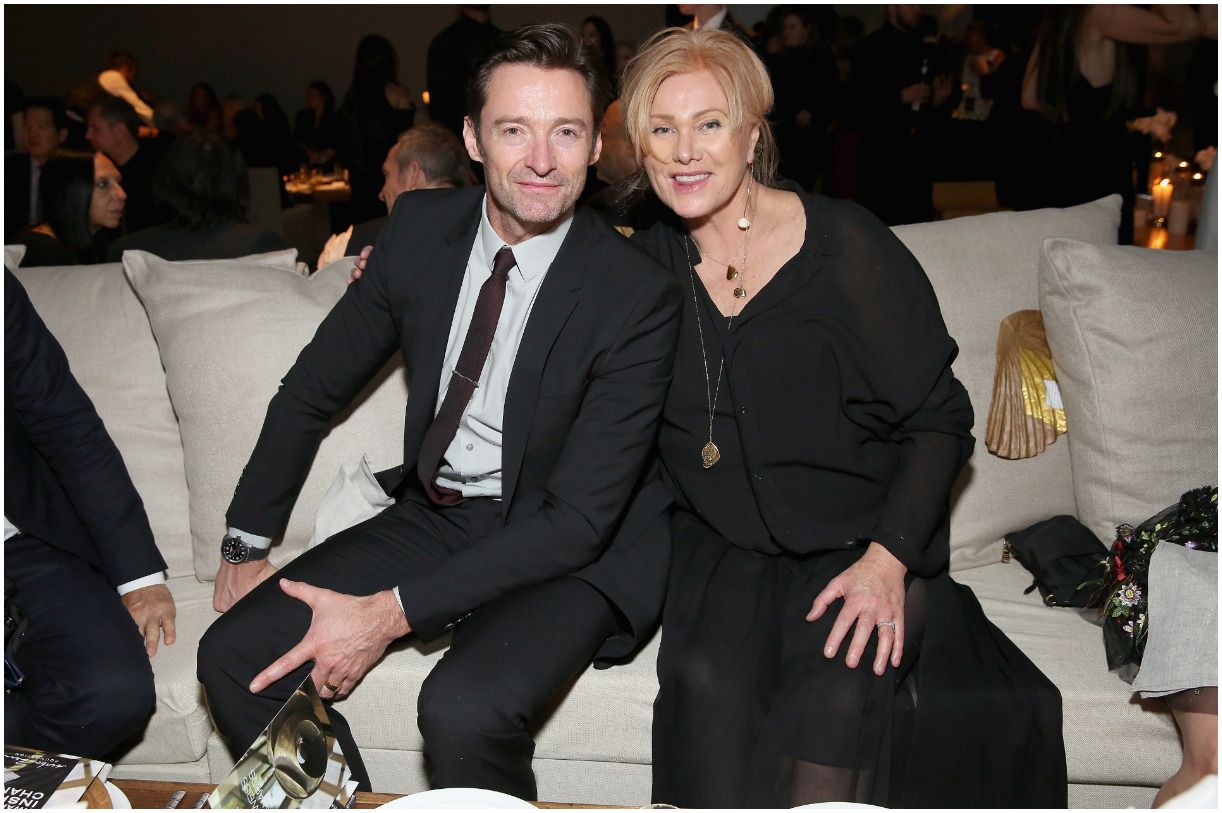 Hugh recalled:
"When Deb and I got married, we made a pact that we would look at each other at every turning point in our lives and ask ourselves if this is good or bad for our family."
During a joint interview on the Aussies in Hollywood podcast, Jackman declared:
"I can count on my hand the amount of times in my life anything has felt that clear to me. I just knew 100% … I even knew when she was trying to work out reasons to break up with me."
Children
In May 2000, the couple adopted a son, named – Oscar Maximillian Jackman.
Oscar is of Hawaiian, Caucasian, Cherokee, African-American ethnicity.
In July 2005, they adopted a girl, Ava Eliot Jackman.
Hugh once said:
"From the moment we started the adoption process, all the anxiety went away. I don't think of them as adopted – they're our children."
In another interview, the actor stated:
"We always wanted kids. I was brought up in a family with five kids, two were adopted, three biological.
READ MORE: Famous American Indian Actors And Actresses
Trivia
In 2009, Hugh donated $100,000 to one of his Twitter followers' favorite charities.
On September 21, 2009, he participated in the climate week NYC ceremony.
Furness banned Jackman from working with actress Angelina Jolie. Deborra said:
"I've told his agent he's not allowed to work with Angelina."
READ MORE: Doris Day Net Worth
Hugh Jackman – Net Worth
Jackman earned most of his wealth from starring in more than 60 movies and TV series. He received big paychecks for "Australia" ($10 million) as well as for "Real Steel" ($9 million).
Hugh also earned $20 million for 2009's "X-Men Origins: Wolverine." His movies have generated more than $6.4 billion to this point.
Therefore, Australian actor Hugh Jackman has an estimated net worth of $170 million.
READ THIS NEXT: Travis Willingham Net Worth