Peter Mullan is a Scottish film-maker and actor who has been appearing in films since 1990. He gained widespread recognition for his roles in Trainspotting.
In addition, he portrayed Yaxley in Harry Potter and the Deathly Hallows: Part 1 and Part 2. Corban Yaxley was a Dark wizard and a Death Eater who fought during the First Wizarding War.
Biography
He was born on November 2, 1959, in Peterhead, Scotland, UK. Peter is the son of Charles Mullan, a lab technician at Glasgow University, and Patricia, a nurse.
Sadly, Mullan senior wasn't much of a father. Peter said:
'To be fair to him, I believe that his whole generation were completely screwed. They were war casualties; they came back from the Second World War to no counselling, they were all running around barking mad."
He later added:
"I'm convinced they had no clue how to relate to their wives, their kids or themselves. I know virtually no one of my age who can remember a hug, or a smile from their father, or a "Let's go play football."'
Mullan was homeless for brief periods at the ages of 15 and 18. But, he still attended the University of Glasgow, where Peter studied drama and economic history.
Despite suffering a nervous breakdown in his final year, Peter graduated, then taught drama at Borstals, community centers, and prisons, while becoming seriously involved in the leftwing theatre movement, which flourished in Scotland in the 1980s.
His first full-length film, Orphans, won an award at the Venice Film Festival.
In 1994, Mullan directed several episodes of the BBC TV series, Cardiac Arrest (a British medical drama series made by World Productions), that earned him a best director nomination from the Royal Television Society.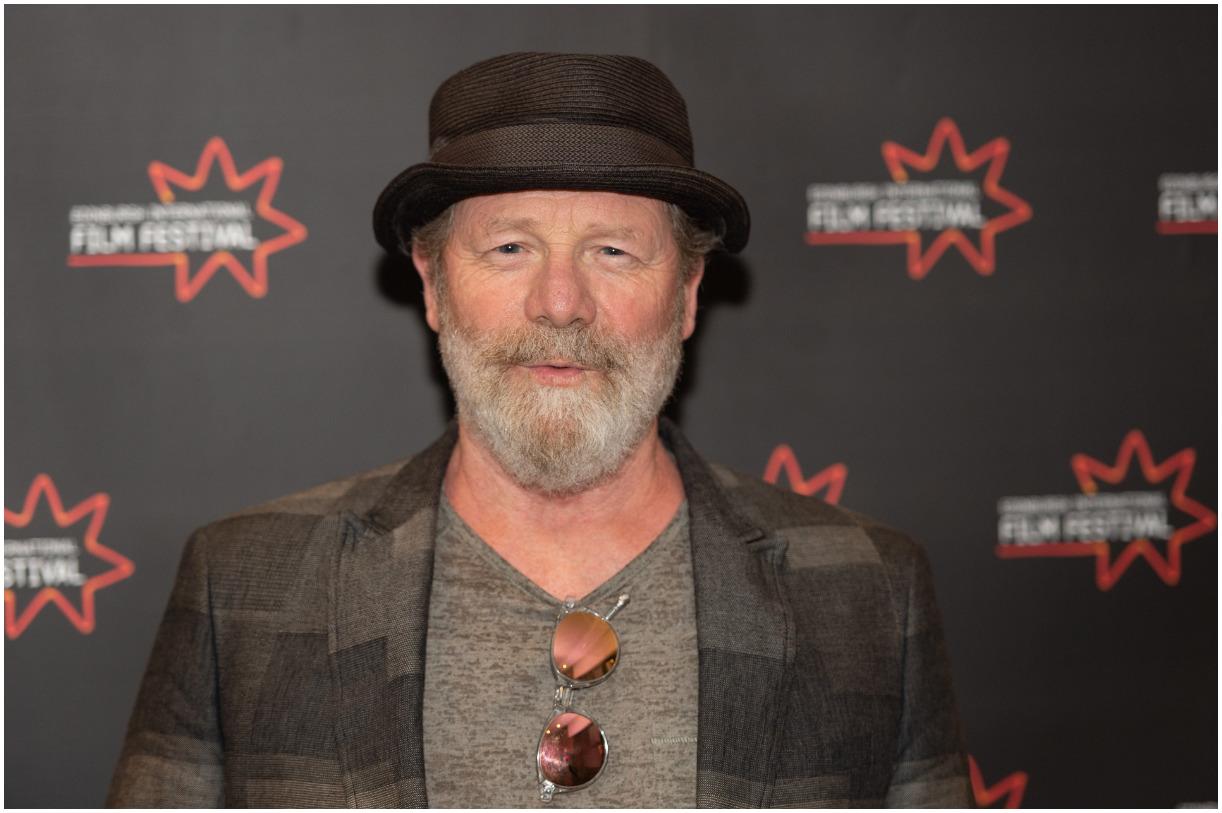 In 1998, Peter was named Best Actor at the Cannes Film Festival for "My Name is Joe."
In 2003, Mullan won a Golden Lion at the 59th Venice International Film Festival for The Magdalene Sisters, listed by many critics among the best films of 2003 and a Golden Shell at San Sebastián International Film Festival for Neds, and nominated for BAFTA Award for Best British Film and European Film Award for best film.
In 2006, he took part in the occupation of the Glasgow offices of the United Kingdom Immigration Service, protesting against the UKIS's "dawn raid" tactics when deporting failed asylum seekers. The protestors said to BBC director-general Mark Thompson:
"Like millions of others, we are absolutely appalled at the decision to refuse to broadcast the appeal."
They continued:
"We will never work for the BBC again unless this disgraceful decision is reversed. We will urge others from our profession and beyond to do likewise."
In 2008, Peter played a lead role in the ITV series "The Fixer."
READ MORE: Facts about Rose Marie
In 2010, Mullan played Corban Yaxley in Harry Potter and the Deathly Hallows: Part 1.
In 2011, Mullan won the World Dramatic Special Jury Prize for Breakout Performances at Sundance Film Festival for his work on Paddy Considine's Tyrannosaur (2011).
In the same year, Peter performed as Dark wizard Yaxley in Harry Potter and the Deathly Hallows – Part 2.
In 2013, he won the Best Guest or Supporting Actor in a Television Drama: Nominee during AACTA Awards. In the same year, Peter won the Outstanding Supporting Actor in a Miniseries or a Movie: Nominee.
In 2014, he was a supporter of the Yes Scotland campaign in the Scottish independence referendum.
In 2016, he starred in the BBC Two sitcom Mum.
In 2017, Mullan performed as Jacob Snell in the crime drama web television series Ozark. "We wanted him so bad – we didn't even have a script for him when we offered it to him," said Ozark showrunner Chris Mundy.
In 2018, Peter starred in the 2nd season of HBO's Westworld as James Delos.
In 2020, he portrayed Dr. McVittie in Marionette.
READ MORE: Is Lainie Kazan married?
Wife
In 1989, Peter Mullan married Annie Swan, a fellow actor and writer. In 2006, they got divorced due to misconceptions about their marriage life.
In 2007, Mullan got married to Robina Qureshi.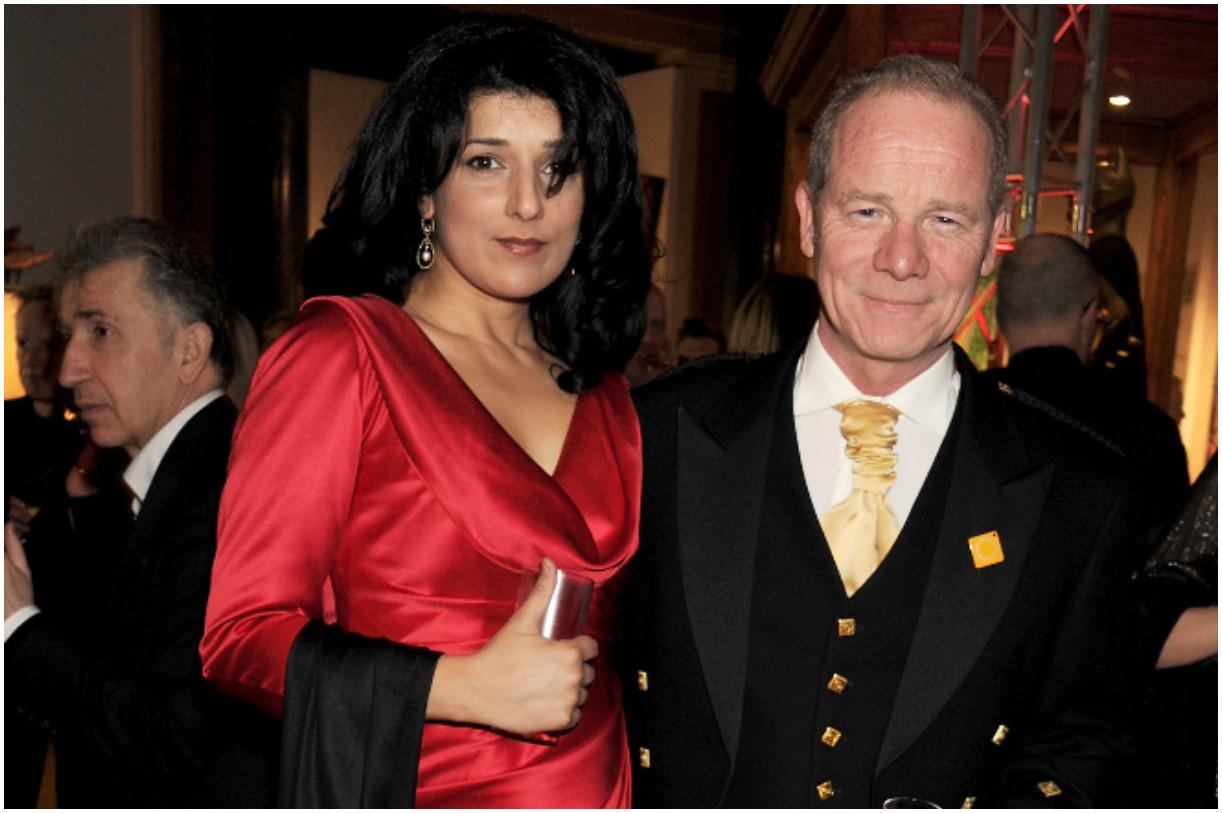 Children
Peter has four children – three with Annie Swan and one with Robina Qureshi.
READ MORE: Biography of Jessica Jung
Trivia
In his youth, Peter was actually a member of a street gang for a short period of time. He declared:
"I worked with murderers for a long time after I left university – one thing you realize about the gangs and the criminals is that it's acting by another means."
In a different interview, Mullan said:
"But once you're in the movie business, that's where you meet the real criminals."
In 2009, Peter vowed never to work for the BBC again after the broadcaster refused to run a charity appeal for humanitarian aid in Gaza.
While filming the 2000's The Claim in the Canada Rockies, Mullan had to be treated for hypothermia (a medical emergency which occurs when the human body loses heat faster than it can produce heat) after spending 6 hours shooting in the snow. He has been gamely "playing dead" in the snow for six hours.
In 1977, his father died on the day Peter started school.
When asked about what actor provided him inspiration, he responded:
"The one I studied as a kid was Spencer Tracy. I've never seen him matched in terms of acting. He's the benchmark, always, because he could turn his hand to anything."
In college, Peter made extra money by entering disco-dancing competitions.
READ MORE: Tracy Nelson Net Worth
Mullan has been a longtime supporter of the Celtic Football Club, a professional football club based in Glasgow, Scotland. The football club was founded in 1887 with the purpose of alleviating poverty in the immigrant Irish population in the East End of Glasgow.
In 2015, Peter criticized the BBC for "horrendous bias" against the Yes campaign and told the Radio Times that
"to see the BBC used as a political cudgel against a legitimate democratic movement … really broke my heart."
Peter Mullan – Net Worth
Mullan earned most of his wealth by starring in numerous movies and TV series, such as – the Harry Potter film series, The North Water, War Horse, Children of Men, Young Adam, Welcome to the Punch, Trainspotting, Braveheart, or Riff-Raff.
Therefore, Scottish actor Peter Mullan has an estimated net worth of $2 million.
READ THIS NEXT: Who is Travis Willingham?
References

https://www.theguardian.com/review-gerard-butler-peter-mullan-outer
https://www.campaignlive.co.uk/film-beautiful-reflection-its-purpose