Dimash Kudaibergen (sometimes transcribed in English as Dimash Qudaibergen), nicknamed – The Six-Octave Man, is a Kazakh multi-instrumentalist, songwriter, and singer, who rose to fame in China with his participation as a "wildcard competitor" in Hunan TV's Singer 2017.
Biography
Kudaibergen was born on May 24, 1994, in Aktobe, Kazakhstan.
Dimash has a brother named Mansur and a sister named Raushan.
His grandfather, Kudaibergen Aitbayev, is a dombra player.
His parents are both well-known artists of culture in the Kazakhstan Republic. His mother said that he has always wanted to perform on stage.
During an interview, Kudaibergen said about his parents:
"I want to make my parents happy and uplifted through my music."
Dimash went on to say:
"Also, when I'm doing a concert I think about and am inspired by my parents."
Kudaibergen made his stage debut at age 2 in a bit part. At age 5, Dimash had begun taking vocal and piano lessons.
He experienced his first win in a competition at six years old topping the Aynalayin National Pain Contest.
At age 12, Kudaibergen said during an interview:
"My dreams have no limits. I wish to get to the heart of the nation and be well educated."
Dimash added:
"And when I grow up, I want my country to be proud of my contribution."
In 2013, the singer was invited to perform at the Türkçevizyon Gala Night in Denizli, Turkey.
In 2014, Kudaibergen graduated in Classical Music from the music department of K. Zhubanov University in Aktobe.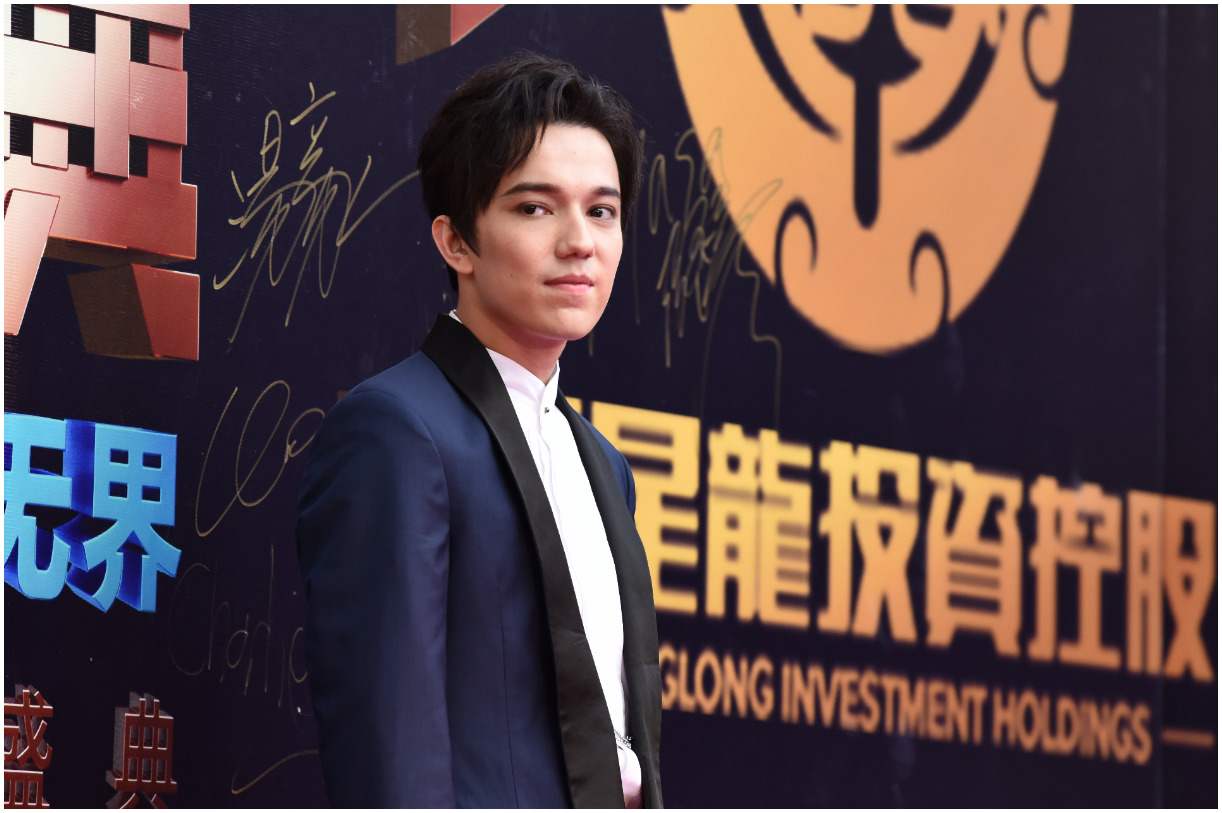 On December 30, 2014, Dimash was awarded a laureate of the State Youth Prize Daryn.
In 2015, he won the Grand Prix of the Slavianski Bazaar, an annual festival held in Vitebsk under the supervision of the Belarusian Government.
In 2015, the Kazakh musician gave a remarkable concert, called – "From Heart to Heart," in Atyrau, Kazakhstan.
Debut Album
On January 1st, 2016, he released his self-titled debut extended play.
In 2016, Kudaibergen collaborated on a rap song with Alashuly and Yerbolat, titled – "I'm a Kazakh."
In the same year, Dimash received the award for "Pop Artist" at the People's Favorite award ceremony in Kazakhstan.
READ MORE: Gary Richrath Net Worth
"I Am a Singer" – Reality Show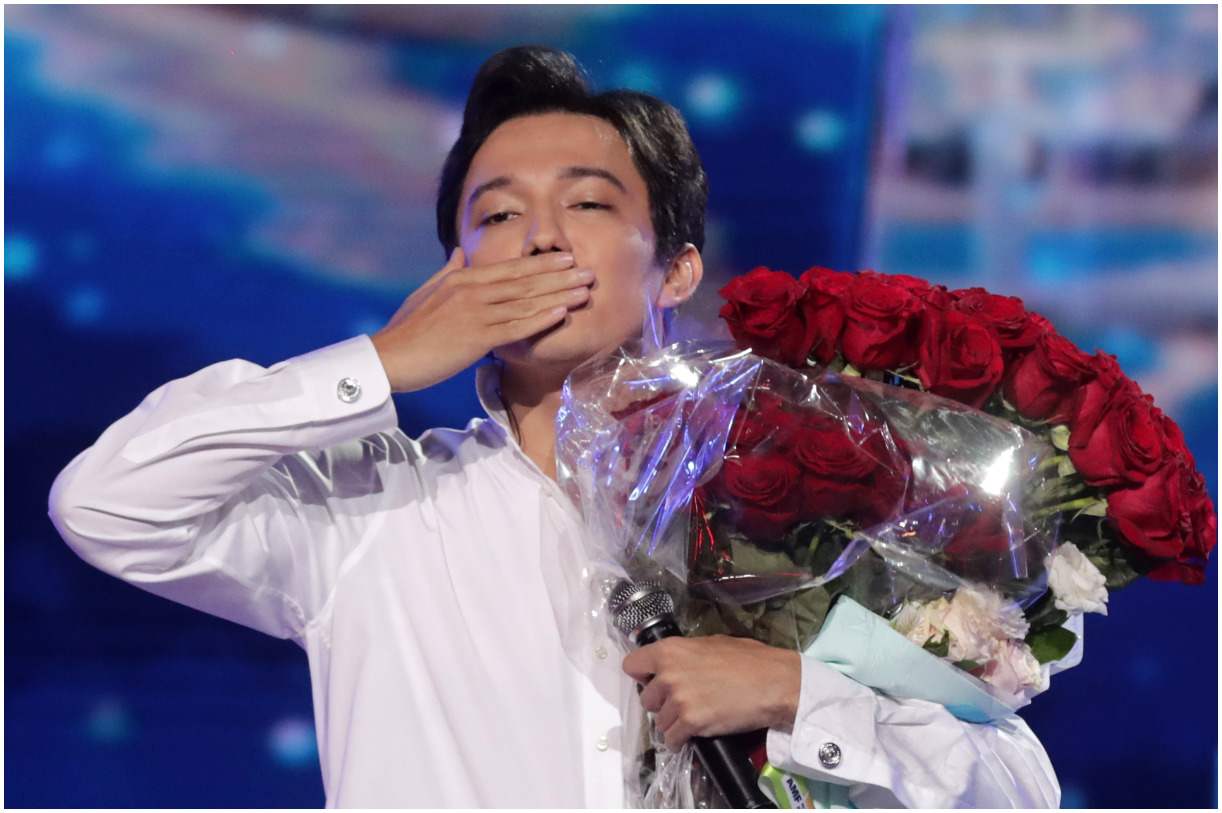 In late 2016, he participated in the 5th season of "I Am a Singer," a Chinese reality show broadcast. He finished as runner-up to singer Sandy Lam.
Later, Kudaibergen received the State Grant from the President of Kazakhstan for Leadership in the Field of Culture.
Following his participation in the reality show "I Am Singer," he performed in many public events and TV shows in France, Kazakhstan, and China.
In March 2017, he won the "Most Popular Asian Singer" nomination in ERC Chinese Top Ten Awards.
In 2017 and 2018, Dimash was voted among "The 100 Most Handsome Faces" by international independent critics.
In 2018, he was invited to perform at the 71st Cannes Film Festival in France.
Later that year, Kudaibergen was invited to the "Choose Big Star" variety show.
Also in 2018, Dimash was named as one of the "30 Under 30" Most Influential People by Forbes Magazine Kazakhstan.
READ MORE: Mike Reno Net Worth
On November 19, 2018, he gave a solo concert in London, during Great Britain's Days of Kazakhstan Culture.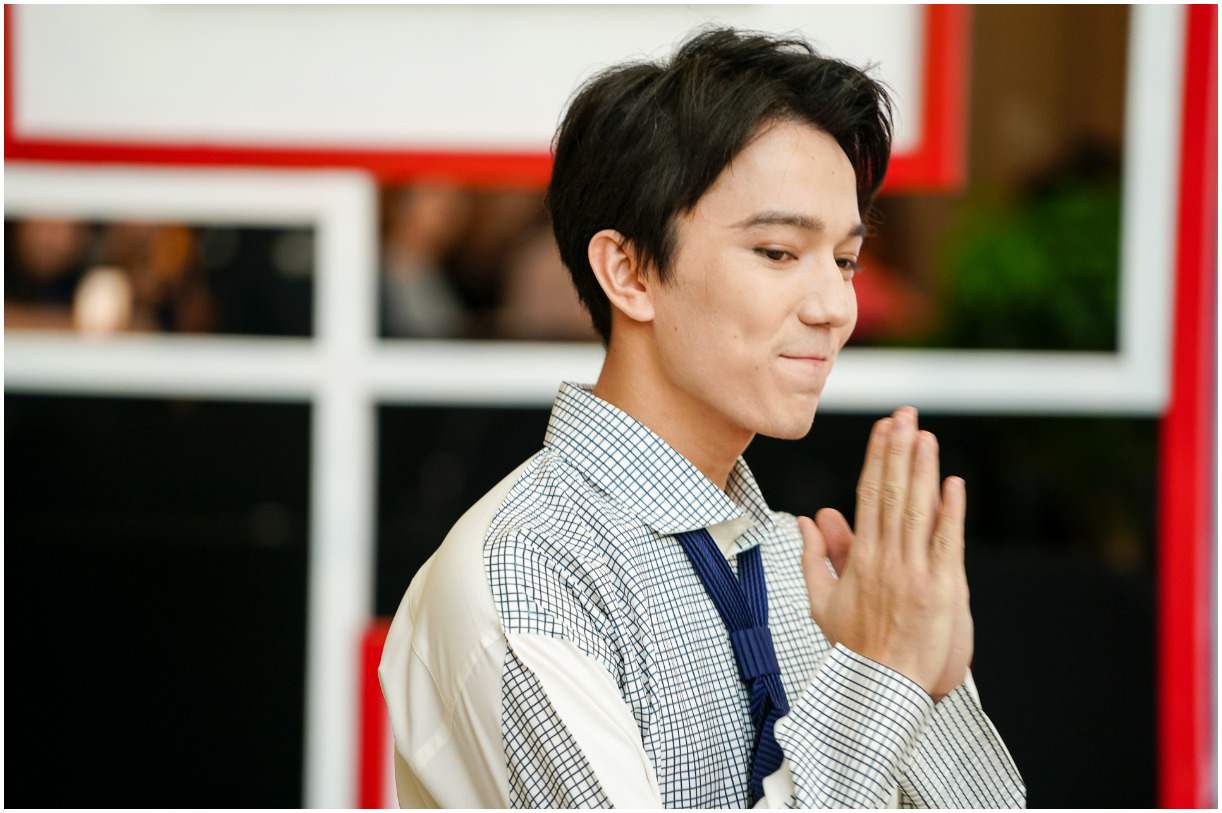 In December 2018, Dimash performed Celine Dion's "My Heart Will Go On" at the Hainan International Film Festival and his own song "Unforgettable Day" at the Miss World Final.
In the follow-up year, he joined the CBS talent competition show The World's Best.
On October 26, 2019, Dimash made his NYC debut at the Barclay's Center at the music composer Igor Krutoy Gala Concert. Also in 2019, Dimash represented Kazakhstan at the ABU TV Song Festival.
He was nominated in the Best Pop Artist category at the Victoria 2020 Music Awards.
Height
Kudaibergen is 6′ 3¼" (1.91 m) tall.
READ MORE: Jacob Collier's Life
Vocal Range
Kudaibergen tested his vocal range in 2017. It turned out that his vocal range covers 6 octaves (D2-D8).
Note – the vocal range is the measure of the breadth of pitches that a human voice can phonate. For men, there are 4 types:
bass;
baritone;
tenor;
countertenor.
According to one of his interviews, Dimash himself said his vocal range is close to 5 octaves.
Wife/Girlfriend
Currently, Kudaibergen is not married. According to Chinese sources, Dimash's girlfriend is a fellow student at Kazakhstan's National University of Art.
READ MORE: Who is Bad Bunny?
Trivia
He has named Luciano Pavarotti, Lara Fabian, Celine Dion, Ermek Serkebaev, and Michael Jackson, as musical influences.
He is a supporter of the Million Forest Project that is arranged by the China Green Foundation.
Hunan TV aired a documentary about Dimash with the title – "The Singer."
Kudaibergen loves to read, especially the works of Abai Kunanbaev, a Kazakh poet.
From the ages of 13 to 15 he studied taekwondo (a Korean martial art).
READ MORE: Jimmy Webb Net Worth
Dimash was on the covers of the following magazines:
Elle;
Men's Health;
Chic Teen;
Southern Metropolis;
Chic;
Starbox;
Ivyplume;
L'Officiel Hommes;
Easy.
When asked about the musician he would love to meet, Kudaibergen responded:
"Celine Dion, I've dreamed about meeting with Michael Jackson, but Celine Dion in terms of living artists."
He studies Mandarin and English. Also, Dimash speaks Russian and Kazakh. The musician has sung in:
Italian;
Kazakh;
German;
Russian;
Serbian;
English;
Ukrainian;
Turkish;
French;
Mandarin.
His name is a depiction of the cultural and religious family he was born to. "Kudaibergen" means "gift from God."
READ MORE: Who is Aida Nikolaychuk dating?
He is trained in contemporary and classical music.
Dimash has been a model for fashion labels and magazines.
When asked about how does he feel about his first solo concert in Europe, he responded:
"I can't express in words all the feelings I had after the concert."
Kudaibergen continued:
"Each concert is an opportunity to meet your audience. For me, it is always a special moment."
He calls his fans "Dears."
Dimash Kudaibergen – Net Worth
Kudaibergen earns most of his wealth from the tickets he sells to his concerts. In addition, Dimash has released one album. Furthermore, his YouTube channel has over 719,000 subscribers and more than 81 million views (meaning $170,000 in revenue). Therefore, Dimash Kudaibergen has an estimated net worth of $1.75 million.
READ THIS NEXT: Biography of Troy Gentry
Featured image source – © Guliver / Getty Images.
References

https://www.huffpost.com/six-octave-man-dimash-kudaibergen
https://astanatimes.com/kazakh-singer-dimash-kudaibergen
https://gulfnews.com/dimash-kudaibergen-coming-to-dubai