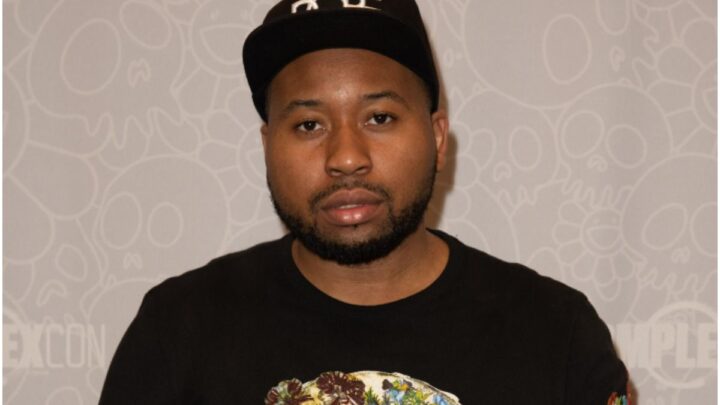 DJ Akademiks (real name – Livingston Allen), also known as The Negrotiator, is a Jamaican-American live streamer, YouTuber, and media personality, who garnered over 2.38 million subscribers on his YouTube channel.
Biography
He was born on May 17, 1991, in Spanish Town, Jamaica.
In 2001, Allen moved to New York, US.
Livingston graduated with a bachelor's degree in biomathematics. "I graduated with a bachelor of science degree in Biomathematics from Rutgers University (New Brunswick campus)," he said in July 2020.
During college, Livingston started a website called Late Night Creep, dedicated to covering hip hop music news.
YouTube
On July 10, 2015, Allen started his channel "to entertain you while providing insightful information about topics you might be interested in."
Livingston has other YouTube channels, including:
DJ Akademiks – October 13, 2012/331 k subscribers;
The War In Chiraq – June 25, 2014/384k subscribers;
King Akademiks – February 8, 2015/201k subscribers;
DJ Akademiks TV2 – The Negrotiator – August 18, 2015/183k subscribers;
Lil AK – October 22, 2019/5k subscribers.
Everyday Struggle
On April 10, 2017, Livingston, alongside Nadeska Alexis and Joe Budden, started to host a hip hop debate show titled Everyday Struggle on the Complex News YouTube channel.
Celebrities who appeared on Everyday Struggle include – the Migos, 21 Savage, Soulja Boy, Lil Yachty, Tory Lanez, Vince Staples, Erykah Badu, SZA, Jeezy, and 2 Chainz.
In 2017, Allan was featured on YouTube Rewind: The Shape of 2017.
Debut Mixtape
On December 24, 2018, Livingston released his debut mixtape, Clout Chasers, under the character Lil Ak.
On February 13, 2019, Allan released a track featuring rapper 6ix9ine, called LANES. He raps in the single:
"Change your life, I could really change your life
Put you in a brand new mind
Heels real high, girl, them Hollywood hills high
Put you on a private flight."
In July 2020, Livingston was banned on Twitch for about two weeks. As of December 2020, Allan also has over 241k followers on Twitch. After the ban expired, Livingston wrote on Twitter: "The demon is back. 8 PM tonight."
Girlfriend
DJ Akademiks used to date Instagram personality Angelica Ggx.
"I broke up with him because I was tired of all the lies and all the tricks," she said in a video.
"I know what I bring to the table – I'm so good to him, loyal. I'm sweet. I clean. I do his laundry. I cook," Angelica Ggx added. "I'm everything a man would want in a woman — like how my mom raised me. To be a woman."
READ MORE: Steven Crowder & Hilary Korzon
Quotes
"Meg Thee Stallion is the biggest star in a while that don't sell well … IDK what it is."
"When Kanye go on his rants … I believe everything he says 100%."
"Just found out that Charlie Sloth partnered with Jay Z & Roc Nation."
"I want Freddie Gibbs' statements on how much he made from 2017 to 2020."
"Rich the Kid and NBA Youngboy 'Nobody Safe' collab project sells 19K first week."
Trivia
He has been feuding with numerous celebrities, including – Chrissy Teigen, Meek Mill, John Legend, and Guapdad 4000.
In May 2020, Allan has called out rapper Freddie Gibbs (real name – Fredrick Jamel Tipton) for sneak dissing other artists instead of mentioning them by name.
"Freddie Gibbs hilarious … quick asf to say something bout me on Instagram," he said. "But when he tryna throw shots at Gunna and TI, he speaking in hieroglyphic codes." The feud between the two reignited in June.
READ MORE: KidBehindACamera Net Worth
DJ Akademiks – Net Worth
Allan earned most of his wealth from advertisements on his YouTube channels, selling his mixtape (Clout Chasers), streaming on Twitch, and serving as a co-host on Everyday Struggle.
All his channels have over 1.49 billion views on YouTube, meaning about $4 million in revenue before taxes. The most popular video on Allan's channels is "Young Thug Posts up The Game Daughter on Instagram." Therefore, DJ Akademiks has an estimated net worth of $3.5 million.
Featured image source – © Guliver / Getty Images.
READ THIS NEXT: Who is UnspeakableGaming?