What is DJ Akademiks'net worth?
Introduction
DJ Akademiks, also known as The Negrotiator, is a Jamaican-American live streamer, YouTuber, and media personality, who garnered over 2.5 million subscribers on his YouTube channel.
The Origin Story
DJ Akademiks was born Livingston Allen on May 17, 1991, in Spanish Town, Jamaica.
He relocated to New York City for his high school education in 1991 and found the adjustment particularly difficult.
He struggled with the cultural differences and it certainly didn't help that he was naturally shy, making it difficult to build friendships.
Following his high school graduation, he attend Rutgers University and graduated with a bachelor's degree in biomathematics.
Shortly after graduation, he continued on to pursue a Master's degree in Math Finance.
He was always drawn to the entertainment and music space, so he made the decision to pursue a YouTube career while he was attending university.
Moreover, he found himself constantly thinking about what is the point of living if he's not doing what he loves.
And since he was always interested in the music scene, he decided he would put his professional career on hold and pursue a career as a DJ.
DJing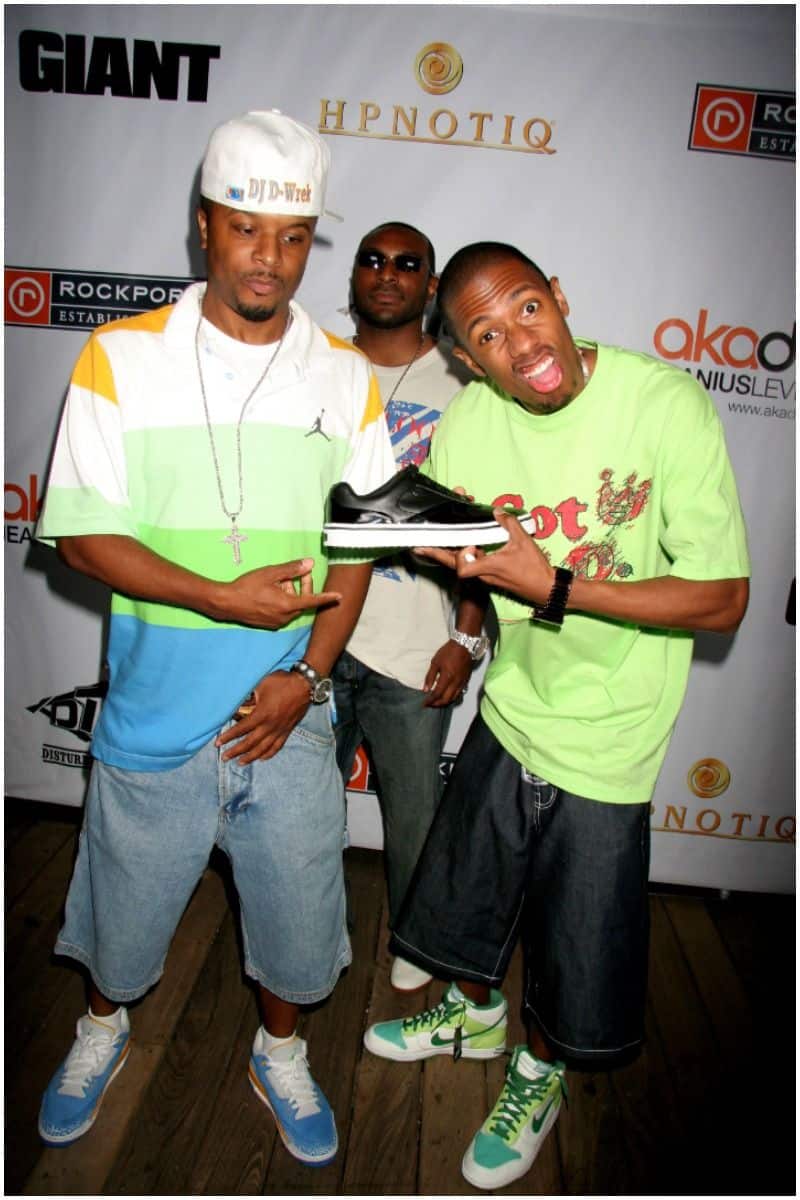 His first real DJ gigs were at his college where he would cover the varsity radio show every Saturday evening.
He enjoyed pursuing this type of creative work so much that he build his own website "Late Night Creep" which is where he began commentating on celebrity gossip, particularly Hip-Hop.
The website is no longer available.
His website started off slow because he was putting all his energy into his DJ career, which was paying off very quickly.
After gaining recognition from his Saturday evening show, he began to build a fan base and started to receive invitations to spin at high-end parties and events.
Within two years, he had gone from being an amateur DJ to earning a lucrative salary.
After about two years of doing this, he really had his eye set out on running his website full-time so he can focus on covering hip-hop stories-something he felt passionate about.
Evidently, he had social media skills and a knack for entertaining, because the traffic to his website skyrocketed and he started earning money as a website blogger.
Once his website had a solid foundation and had a constant revenue stream, he switched gears a little and attempted a third career as a YouTuber.
He wanted to dabble in satirical commentary centered around social issues as well as the Hip-Hop scene. He felt that filming videos would be the best way to approach this type of content.
YouTube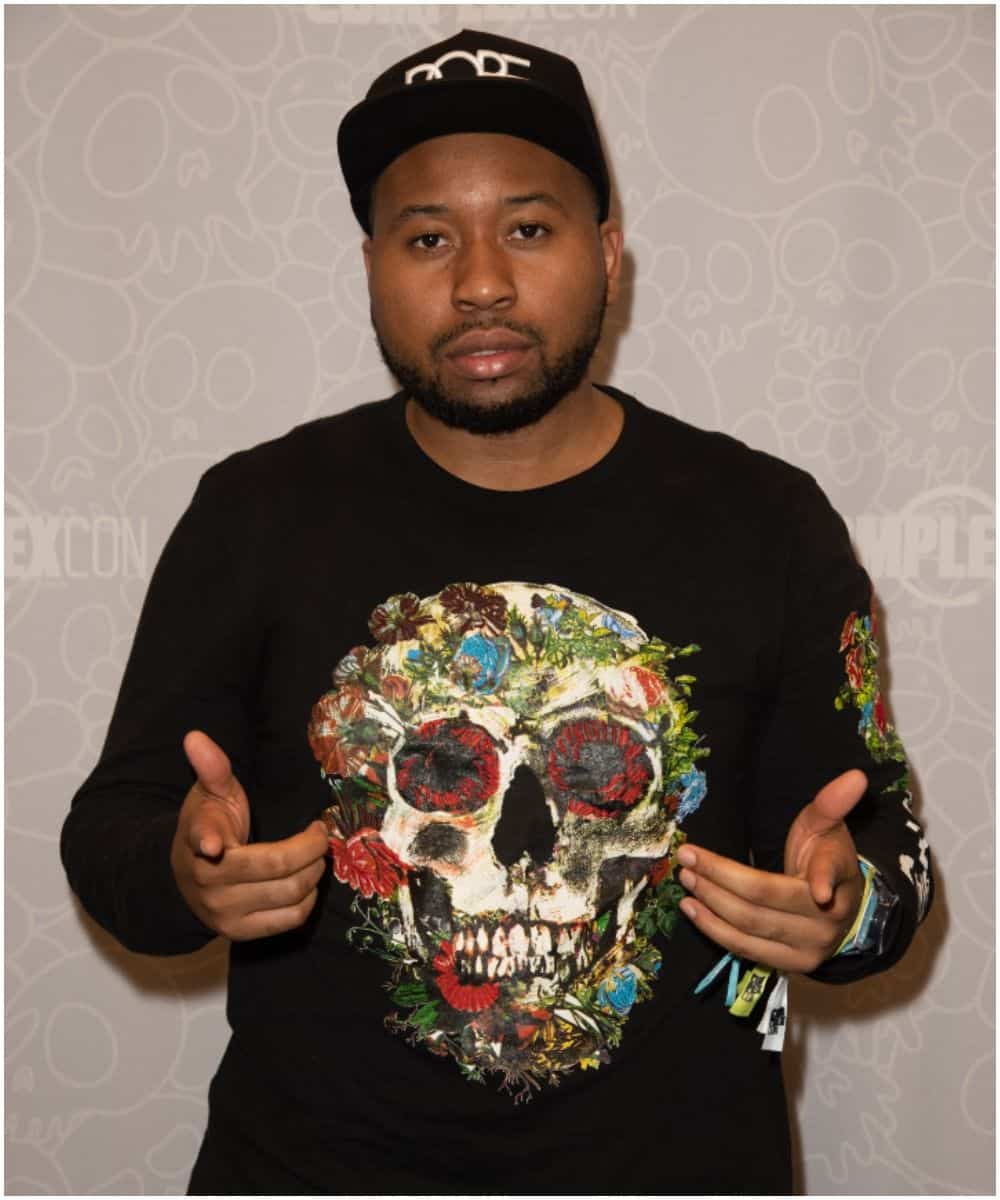 His YouTube page "DJ Akademiks" went live on July 10, 2015.
The channel has evolved over time and he now covers more serious social issues in America, in addition to his satirical comedy content and Hip-Hop gossip.
Over the years he has built such a big name for himself that he is regularly asked to co-host other popular YouTube shows.
He is often seen co-hosting the "Complex News" YouTube channel alongside Nadeska and Wayno where they cover similar content his personal channel covers.
His outgoing personality and ability to comfortably speak with everyone have garnered him a lot more attention than he anticipated.
As such, he has interviewed many celebrities including "Charlamagne Tha God," "Gucci Mane," and "Kodak Black," among many others.
Debut Mixtape
On December 24, 2018, Livingston released his debut mixtape, Clout Chasers, under the character Lil Ak.
On February 13, 2019, Allen released a track featuring rapper 6ix9ine, called LANES.
Girlfriend
DJ Akademiks used to date Instagram personality Angelica Ggx.
"I broke up with him because I was tired of all the lies and all the tricks," she said in a video.
"I know what I bring to the table – I'm so good to him, loyal. I'm sweet. I clean. I do his laundry. I cook," Angelica Ggx added. "I'm everything a man would want in a woman — like how my mom raised me. To be a woman."
According to reports, DJ Akademiks is dating Andrea Ggx.
READ MORE: Steven Crowder & Hilary Korzon
Quotes
"Meg Thee Stallion is the biggest star in a while that don't sell well … IDK what it is."
"When Kanye go on his rants … I believe everything he says 100%."
"Just found out that Charlie Sloth partnered with Jay Z & Roc Nation."
"I want Freddie Gibbs' statements on how much he made from 2017 to 2020."
"Rich the Kid and NBA Youngboy 'Nobody Safe' collab project sells 19K first week."
Trivia
He has been feuding with numerous celebrities, including – Chrissy Teigen, Meek Mill, John Legend, and Guapdad 4000.
In May 2020, Allen has called out rapper Freddie Gibbs (real name – Fredrick Jamel Tipton) for sneak dissing other artists instead of mentioning them by name.
"Freddie Gibbs hilarious … quick asf to say something bout me on Instagram," he said. "But when he tryna throw shots at Gunna and TI, he speaking in hieroglyphic codes." The feud between the two reignited in June.
READ MORE: KidBehindACamera Net Worth
DJ Akademiks – Net Worth
Allan earned most of his wealth from advertisements on his YouTube channels, selling his mixtape (Clout Chasers), streaming on Twitch, and serving as a co-host on Everyday Struggle.
All his channels have over 1.49 billion views on YouTube, meaning about $4 million in revenue before taxes. The most popular video on Allan's channels is "Young Thug Posts up The Game Daughter on Instagram."
On Twitch, Livingston has over 360K followers.
Therefore, DJ Akademiks has an estimated net worth of $4 million.
READ THIS NEXT: Who is UnspeakableGaming?