Sidney Torres IV, nicknamed – Trashanova, is an American entrepreneur and reality TV show celebrity who has more than 124,000 followers on his Instagram account.
Torres is best known as the host of the CNBC show The Deed as well as the former owner of SDT Waste and Debris Services company.
Biography
He was born on August 27, 1975, in New Orleans, Louisiana, the United States.
His fraternal grandfather, Sidney Torres Jr., was the St. Bernard Parish clerk of court, while his father, Sidney D. Torres III, was a prominent attorney.
Sidney had a rough upbringing which included getting hooked on drugs.
While he was growing up in New Orleans, his grandmother co-signed a loan so he could renovate his first shotgun houses at age 20.
SDT Waste and Debris Services
Sidney started SDT Waste and Debris Services, a trash company that cleaned up the French Quarter in New Orleans. The company's signature is black trucks with the bull logo sprayed a "lemony fresh scent."
In June 2011, the company was acquired by Progressive Waste Solutions, a national company with a strong presence in the local market.
Torres said:
"It's a lot like letting a child go on to college."
Sidney went on to say:
"I have a 13-year-old boy, and the let-it-go part has been the thing that I've struggled with the most."
Private Investment Firm
Soon after he sold his trash company, he launched SDTIV Capital, a private investment firm that makes small investments along the Gulf Coast and in the New Orleans area.
Sidney said that he is only interested in companies that are "already running and have a proven track record. Someone who is already doing it and just needs a little help."
SDTIV Capital plans to invest in about 3 companies per year in industries which include – aviation, transportation, real estate, energy, hospitality, and business services.
Torres stated:
"I hope I bring some help to locals to help them see their dreams come true."
Resort
In 2013, he opened The Cove, a resort in the Bahamas on the island of Eleuthera.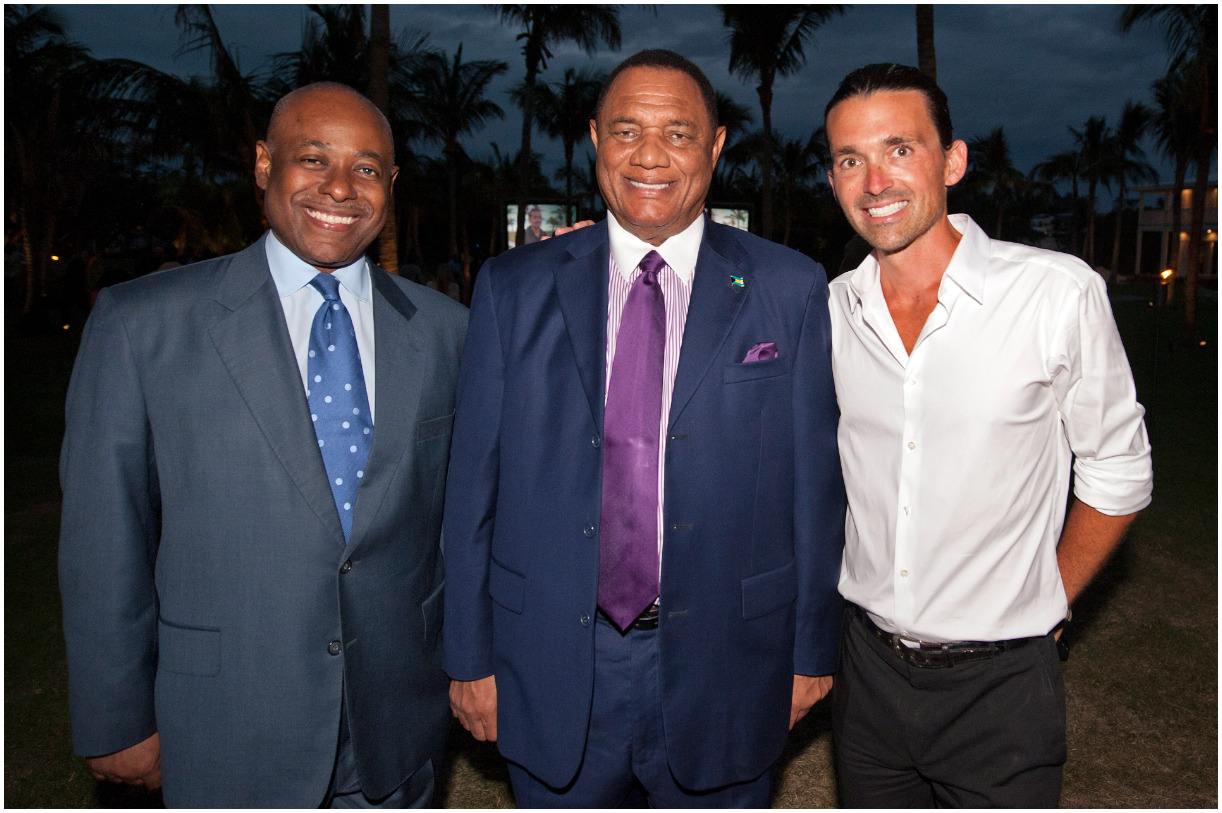 During an interview, Sidney declared:
"This is a place where you will not feel guilty laying down in a hammock and taking a nap."
Torres added:
"It is a place where you get in touch with yourself and with nature."
The resort has a backup power plant that kicks in when Eleuthera power falters. Also, it runs its own water treatment system and grows its own vegetables.
In 2015, The Cove was acquired by the Enchantment Group.
Torres said:
"After 10 months of construction and two years of operation, the opportunity to partner with Enchantment Group was a perfect fit."
Marcos Casillas, vice president of Enchantment Group, declared:
"Eleuthera offers the appeal of a somewhat under-the-radar island with a magnificent shoreline, peaceful beaches, and crystal-clear water."
Casillas added:
"The Cove captures the essence of an idyllic island getaway in a place of stunning natural beauty. It is a great fit for our company's growth and investment strategy."
App
In 2015, Torres made an app called FQ Task Force, which helped to reduce crime in New Orleans. In April of 2018, he launched a similar version of the app in St. Tammany Parish on the North Shore.
The Deed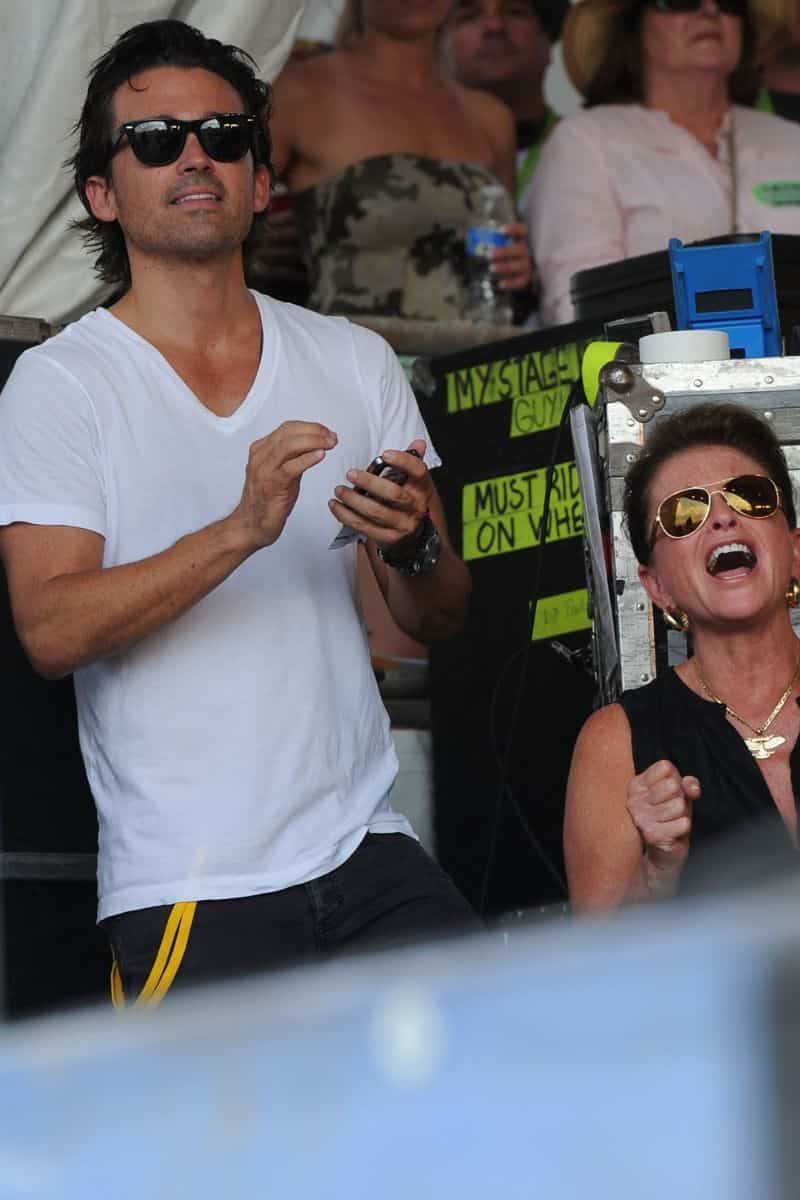 The Deed is a show on CNBC where Torres loans money to people who want to flip their house or building.
It premiered in America on CNBC on March 1, 2017.
The Deed has been described as "a real estate version of The Profit," a television show that is also broadcasted by CNBC.
During a recent interview, Sidney confessed:
"I use my experience to guide rookie homebuilders and developers on what to do and not do, and what sells."
Torres continued:
"Real estate is a risky business. Bad decisions, budget overruns, and construction delays can cost you your money and your sanity."
Girlfriend
Since 2015, Sidney Torres IV is dating Selina White.
Children
Sidney has two children, a son and a daughter.
Quotes
"I'm so grateful and thankful about where I am today, I feel very blessed. I really love what I do."
"I meditate and I pray every day. And every time I go into a new deal my mind, my heart and my gut have to be in line."
"You don't have to have a bunch of money to get started in the real estate world."
"I'm not going to lie. It's a great honor to have a show and billboards everywhere."
READ MORE: Greg Locke Divorce
Trivia
In April 2019, Torred had become the new owner of the Circle Food Store in New Orleans, after he paid $1.7 million at an Orleans Parish Sheriff's auction.
His parents got divorced when Sidney was young. He said:
"My mother made my father choose between his lifestyle of affairs and his family."
Torres added:
"And so my father simply said to my mother, my brother and me: 'OK , you guys can leave now'."
He donated $50,000 to Donald Trump's expensive inauguration.
READ MORE: Adam Conover Net Worth
After Hurricane Katrina devastated his hometown of New Orleans, the American entrepreneur provided housing and amenities for first responders to use.
When asked about how did he get started in the real estate business, he responded:
"My grandmother co-signed a $100,000 loan for me to start renovating houses. That first house is on Burthe Street."
During his TV show, Sidney encountered a major termite problem at one of the properties. He explained:
"You have to be very careful on the front-end to make sure that you really understand the market before getting into something like this and you get the right professionals to survey and inspect the property before you close on it."
Sidney went on to say:
"In this case, they didn't do that. They didn't understand the magnitude of damage and the active termites that were still living in the property."
In 2019, Hurricane Dorian was the most intense tropical cyclone on record to strike the Bahamas, a place he calls his second home. Torres has sent help to the Bahamas. During a TV interview, Torres stated:
"We have these boxes that make it really easy when the plane lands we can start handing them out, they last four days, it feeds up to four and a family."
In 2019, he was awarded the Mid-City Person of the Year by the Greater Mid-City Business Association.
READ MORE: Who is David Platt's wife?
Sidney Torres IV – Net Worth
Torres earned most of his wealth from building a real estate empire. Sidney once said that he had made his first million by age 23.
He also made a very good financial income from founding, managing, and selling the trash company – SDT Waste and Debris Services.
In 2017, Fortune wrote that Torres is worth around $300 million.
In December 2020, he purchased nearly half of a city block at the intersection of South Carrollton and Tulane avenues.
Therefore, real estate developer Sidney Torres IV has an estimated net worth of $320 million.
READ THIS NEXT: Michael Symon Net Worth
References

https://www.nola.com/news/business/article_7c090f6c-b6d5-5801-a740
https://www.wsj.com/tv-show-host-sidney-torres-in-hot-water-over-french-quarter
https://www.fox8live.com/brings-back-painful-memories-sidney-torres