Ethan and Grayson Dolan—collectively known as the Dolan Twins—are young guys with a big reputation.
Known for their own brand of fun and positivity, they've amassed a following of 10.3 million on YouTube and a fan base on Instagram.
As the co-creators of their own podcast—Deeper with the Dolan Twins—the pair have been a mainstay in the social media arena since they were 14.
Here's what we know about this dynamic duo.
The Origin Story
Grayson Bailey Dolan and Ethan Grant Dolan were born on December 16, 1999.
Natives of Washington, New Jersey, the identical twins have an older sister—fellow social media star, Cameron Dolan.
Cameron, Ethan, and Grayson are the children of Lisa and the late Sean Dolan—a former high school principal in New Jersey.
In 2013, the pair started making 6-second videos on Vine.
When Vine started to wane in popularity, they were able to successfully make the transition to YouTube, with their eccentric brand of positivity and their ability to explore comedy and bond with their audience.
The twins graduated from West Morris Central High School in 2017, and made the decision to pursue their YouTube success instead of going to college.
As a teen, Ethan appeared in the short film, Nia, and the pair both appeared on MTV's TRL reboot as on-air hosts.
In 2018, spreading their wings even further, the twins directed a music video for Australia's pop group, Cub Sport.
Finding Hope In Hopeless Times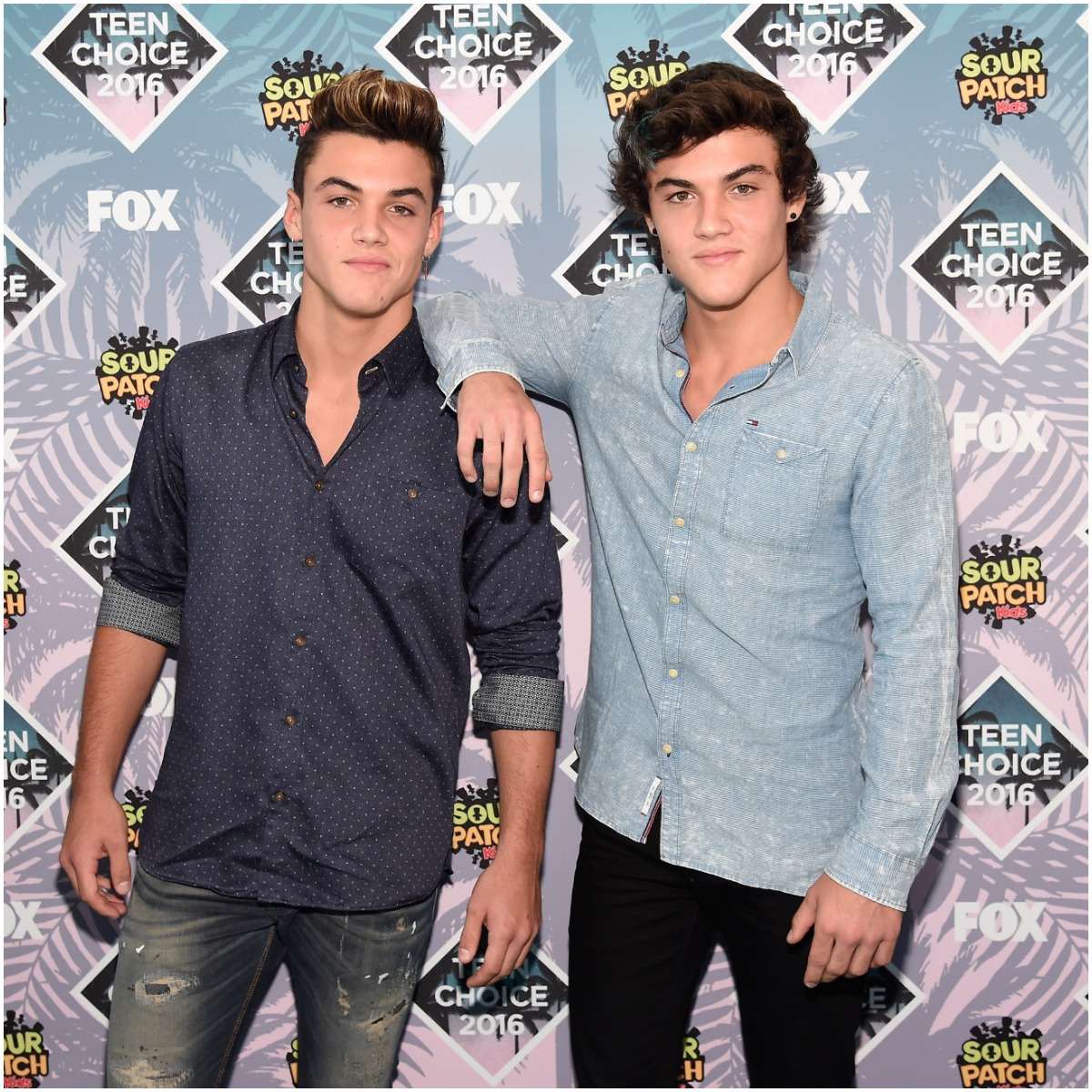 While online, life was looking up for the outgoing duo, behind the scenes things weren't following that same trajectory.
The patriarch of their family, beloved dad Sean Dolan, was diagnosed with brain cancer in 2017.
On January 19, 2019, Sean Dolan passed away.
In the wake of his death, his children—dealing with their own devastation—made a decision to create a documentary about their dad and his life.
Losing a Best Friend, the 1.5-hour documentary, tied in with the launch of the boys' charitable foundation named Love from Sean.
The foundation raises money on behalf of Sean's chosen cancer charities.
Less than 24 hours after Ethan and Grayson announced the foundation on their shared Twitter channel, it had received over $100,000 in donations.
Grayson tweeted his thanks to fans and supporters, saying he was "forever grateful" for the love they'd received.
READ MORE: Who is Matt Stonie's girlfriend?
Quitting YouTube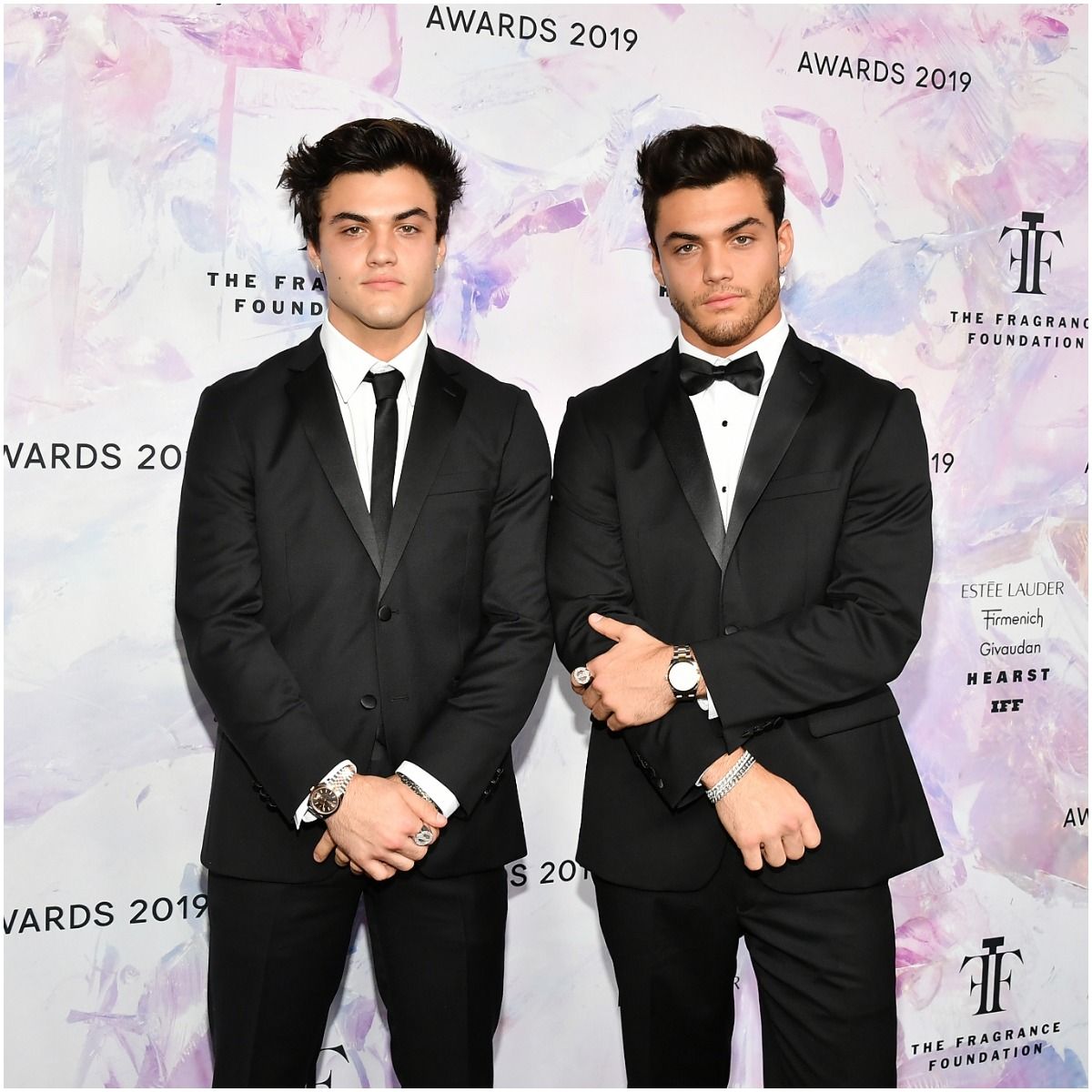 The Dolan Twins bought a $2 million home in Encino, California, in 2019.
This prompted many fans to think the boys would be committing to their influencer empire long-term—but the boys had something different in mind.
In late 2019, they shared in an interview that they wanted to explore other ventures.
They doubled down on those feelings in an August 2020 interview with fellow YouTuber Logan Paul, when they expressed their desire to move into podcasting and away from weekly vlogs.
The Dolan Twins also shared that they were feeling burnt out and stifled by the videos that had launched them to fame at 14 years old.
Navigating the fine line between the content they wanted to create as they approached adulthood—the boys were 20 at the time—and the content their fanbase wanted from them, was becoming difficult.
They also reflected on the fact that after the loss of their father, they felt guilty that they hadn't taken more time with family and friends to fully mourn the passing of one of the most important people in their world.
Since then, the duo has made a move towards posting their content to their own schedule, and around other commitments in their lives.
READ MORE: Angry Joe Net Worth
Digging Deeper
As the Dolan Twins stepped further back from their near-constant YouTube presence, they drew closer to their new goals with the launch of the Deeper with the Dolan Twins podcast.
Through their life experiences, the pair have raw, unfiltered conversations about topics ranging from turning 21, not drinking alcohol, and buying their first home, to the career of adult film actress Gina Valentina, and a look at their own relationships—including Ethan's relationship with Kristina Alice.
The pair, who celebrated their 1-year anniversary in October 2020, met when Grayson was talking to Kristina's friend, and Ethan was playing wingman.
Grayson, on the other hand, has been linked to Elizabeth Seward and Madison Beer, but hasn't made any official statement so far.
Dolan Twins – Net Worth
Ethan and Grayson Dolan earned most of their wealth from ads on YouTube, videos on Vine, podcast, and other projects.
Their YouTube channel has over 1.8 billion views, meaning about $5 million in revenue.
In 2015, they signed with AwesomenessTV.
Therefore, the Dolan Twins have an estimated net worth of $6 million.
Obsessed with identical twins? Same! So you might like this video where the Dolan Twins round up all the identical twin YouTubers they can find or this interview with Charissa Thompson.
READ THIS NEXT: Who is Salomondrin?