What is El Alfa's net worth? Also, who is El Alfa's wife?
Introduction
El Alfa El Jefe (real name – Emmanuel Herrera Batista) is a Dominican recording artist who is best known for dembow music — a musical rhythm that originated in Jamaica.
Batista has made various collaborations with Major Lazer, Bad Bunny, Diplo, Myke Towers, Farruko, Yomel El Meloso, Anuel AA, Cardi B., and many others.
Biography
He was born on December 18, 1990, in Bajos de Haina, Santo Domingo, Dominican Republic
El Alfa began pursuing a musical career at the age of 17.
Batista started his YouTube channel on September 26, 2015. The channel has over 4.71 million subscribers and over 1.6 billion views.
On August 11, 2017, he released his first album called – "Disciplina." The album featured La Manta, Bryant Myers, and Amenazzy.
On November 2, 2018, Batista released his sophomore album. The album hit number six on the Top Latin albums chart and number 4 on Billboard for Latin Rhythm Albums. El Hombre called the attention of the audience and media not only in Latin America but also in the United States and Europe.
In November 2018, El Alfa released the single "Mi Mami" featuring Cardi B.
Also in 2018, Batista celebrated his 10-year career with a concert at The Palacio de los Deportes Virgilio Travieso Soto is Santo Domingo, Dominican Republic.
On December 24, 2018, singer Bad Bunny released the "La Romana" ft. El Alfa. "La Romana" reached number #12 on the Billboard Hot Latin Songs chart. It is the 6th single of Bad Bunny's album X 100pre.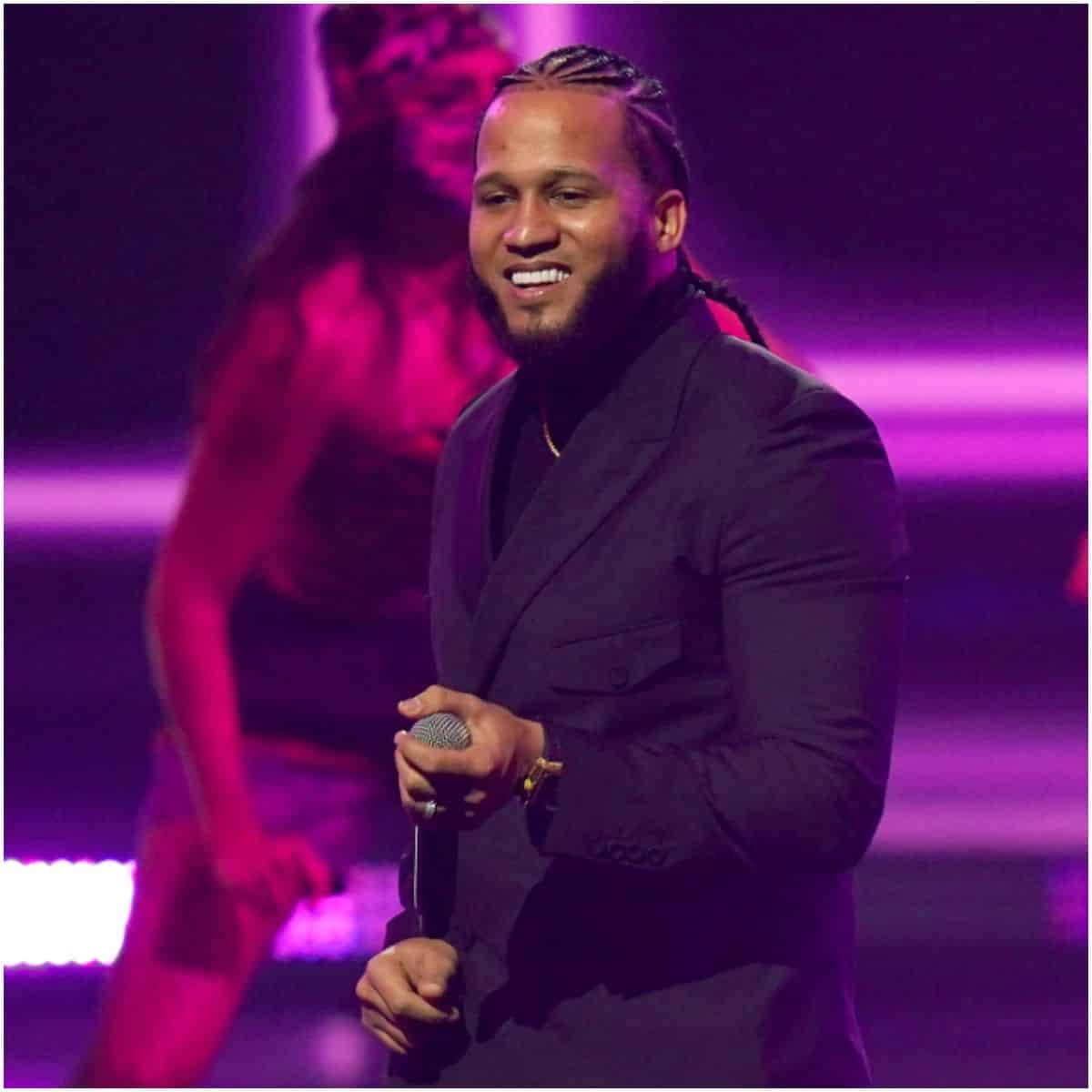 Tainy, a Puerto Rican record producer and songwriter who co-produced Bad Bunny and El Alfa's "La Romana," said for Rolling Stone:
"That music that El Alfa and Mozart La Para and all these guys are doing over there, that's what's popping right now."
On May 15, 2020, Batista released another album, titled – "El Androide." The album is basically a double LP, with one consisting of previously released singles and the other half consists of new songs.
"El Androide" has several collaborations, including Diplo, Chael, Lil Pump, Big O, Doble T & El Crock, Beethoven Villaman, El Fother, Kiko El Crazy, Darell, Yandel, Rauw Alejandro, Myke Towers, and Farruko.
Controversy
In February 2015, Batista uploaded a video onto his YouTube channel during which he leveled profanities against the founding fathers of the Dominican Republic – Francisco del Rosario Sánchez, Matías Ramón Mella, and Juan Pablo Duarte.
Later, he was sentenced to 15 days of community service. His sentence included:
to hand out educational pamphlets about the founding fathers of the Dominican Republic at traffic lights in Santo Domingo;
to sing the national anthem for two hours for two weeks;
to clean the Plaza de la Bandera.
Batista considered the situation a misunderstanding. He also said: "I apologize to my public and the Dominican people because they are the fatherland." El Alfa went on to say: "It was never my intention to offend you, nor the heroes and martyrs of my country, it was all a misunderstanding."
READ MORE: Who is Jonathan Antoine's girlfriend?
Wife
El Alfa is married to Alba Rosa.
On May 15, 2020, Batista wrote on his Instagram:
"She is the only one who tells me to get up (I LOVE YOU) first time in my life that I express in public what I have in my heart. I love Alba, I love you Fendi, I love you Emanuel."
In his album "El Androide," there is a song called "Me Enamoré" ("I fell in love") that is dedicated to his wife. Part of the lyrics include:
"Desde que te vi, de ti de una vez yo me enamoré, woh
La mujer que le pedí a papá Dio', la que siempre soñé"
(Ever since I saw you, I fell in love with you at once,
The woman I asked Daddy for Dio ', the one I always dreamed of.)
Children
The couple has two children, Fendi and Emanuel.
READ MORE: Lana Del Rey Net Worth
Trivia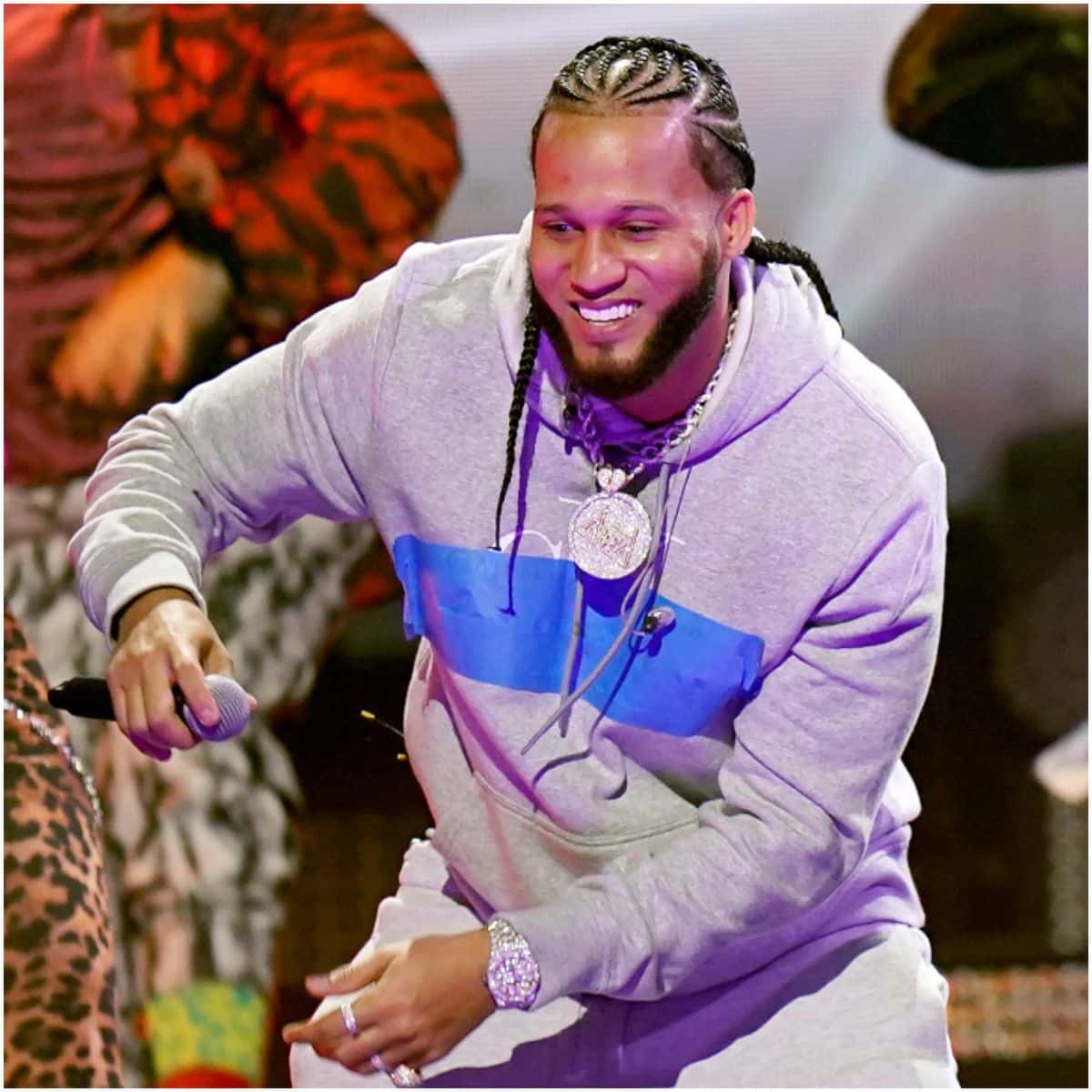 He has performed at the Madison Square Garden.
El Alfa – Net Worth
Batista earned most of his wealth from selling copies of his albums (El Androide, El Hombre, and Disciplina) as well as from his collaborations with other artists.
He gained fame with the release of the songs Tarzan, Muevete Jevi, and Coche Bomba.
In addition, El Alfa has a YouTube channel with over 3.2 billion views, which translates into about $10 million in revenue before taxes.
Batista has over 15 million monthly listeners on Spotify.
Therefore, rapper El Alfa has an estimated net worth of $7 million.
READ THIS NEXT: Who is Mark Tremonti?