Katherine Heigl is an American actress, former fashion model, and film producer who started her career as a child model with Wilhelmina Models.
Biography
She was born on November 24, 1978, in Washington, D.C., to Paul Heigl, an accountant and executive, and Nancy Heigl (born Engelhardt), a personnel manager.
Heigl's mother is of German descent. Her paternal grandmother was the daughter of Irish parents, whereas her paternal grandfather was of half Swiss-German descent and half German.
She has an older sister, Meg Heigl-Beltran, and two older brothers, Holt and John. Brother Jason died from head injuries, suffered in a car accident when Katherine was very young.
The Heigl family unanimously agreed that organ donation was the best way to preserve her brother's legacy and help save the lives of others.
In 2002, Katherine said:
"It's hard for people to be thinking about organ donation for the first time in the midst of crisis, but organ donation is the most honorable way to preserve the memory of someone you love."
Heigl later added:
"I learned through difficult experience that this is the right and humanitarian thing to do. The need is always out there. Make sure the people around you know your feelings on organ donation, so your loved ones can fulfill those wishes without any doubt."
At age 9, she got her start as a child model with the world-famous Wilhelmina Modeling Agency.
In 1992, Heigl made her film debut in That Night.
In 1995, Katherine played "Sarah Ryback," the niece of Steven Seagal's character, in Under Siege 2: Dark Territory (1995), which was her "debut" in the action film genre.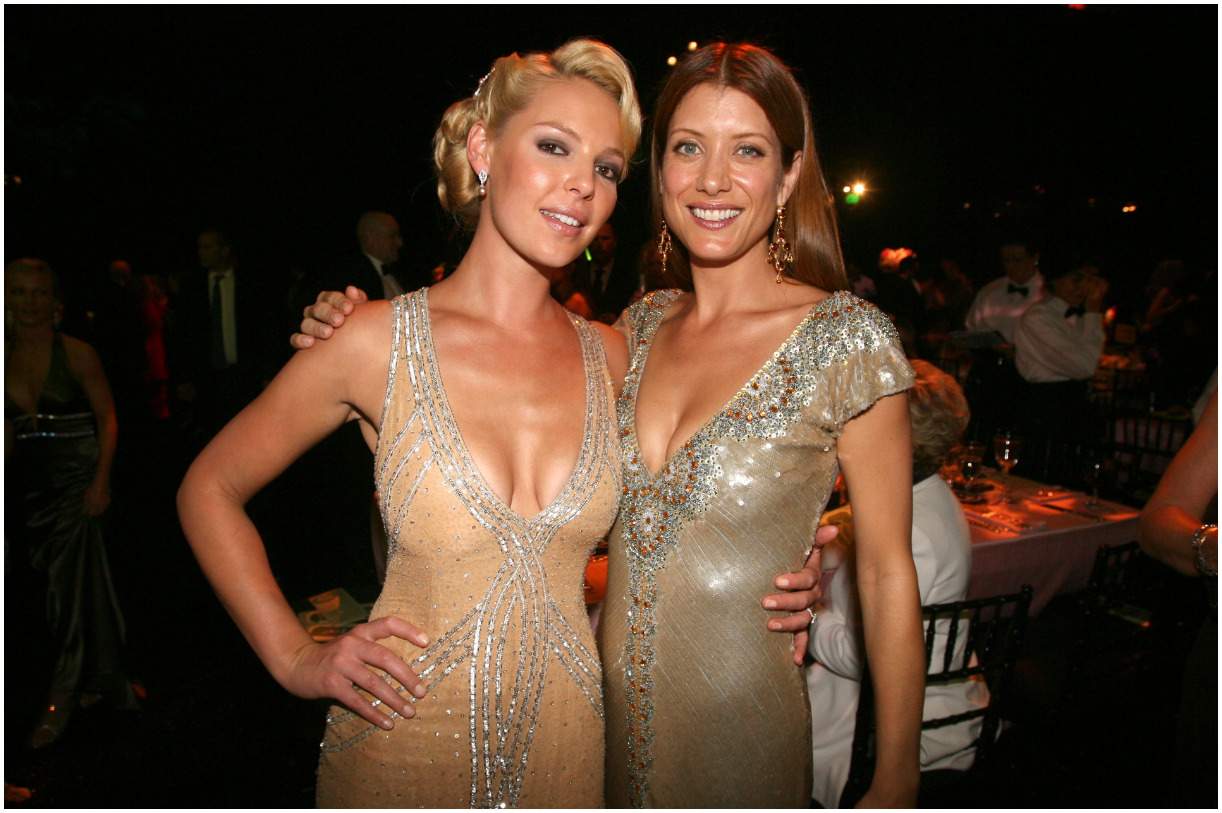 From 1999 to 2002, she co-starred as Isabel Evans on the television series Roswell.
During an interview, Heigl said:
"One of the most interesting things about that show [Roswell (1999)] for me was that because Isabel was an alien, I got to do many things, so that was creatively satisfying."
Katherine continued:
"I think anyone's fear of getting involved in a show that could run for several years is that you'll be playing only one character for that long; that can get stale for an actor, so on "Roswell" I really lucked out."
After Roswell ended in 2002, Katherine starred in a few television movies, including Love's Enduring Promise (2004) and Love Comes Softly (2003).
In 2005, Katherine was October on FHM magazine's pin-up calendar.
In late 2006, she was nominated for the Golden Globe Award for Best Supporting Actress – Miniseries, Series, or Television Film for her work on "Grey's Anatomy."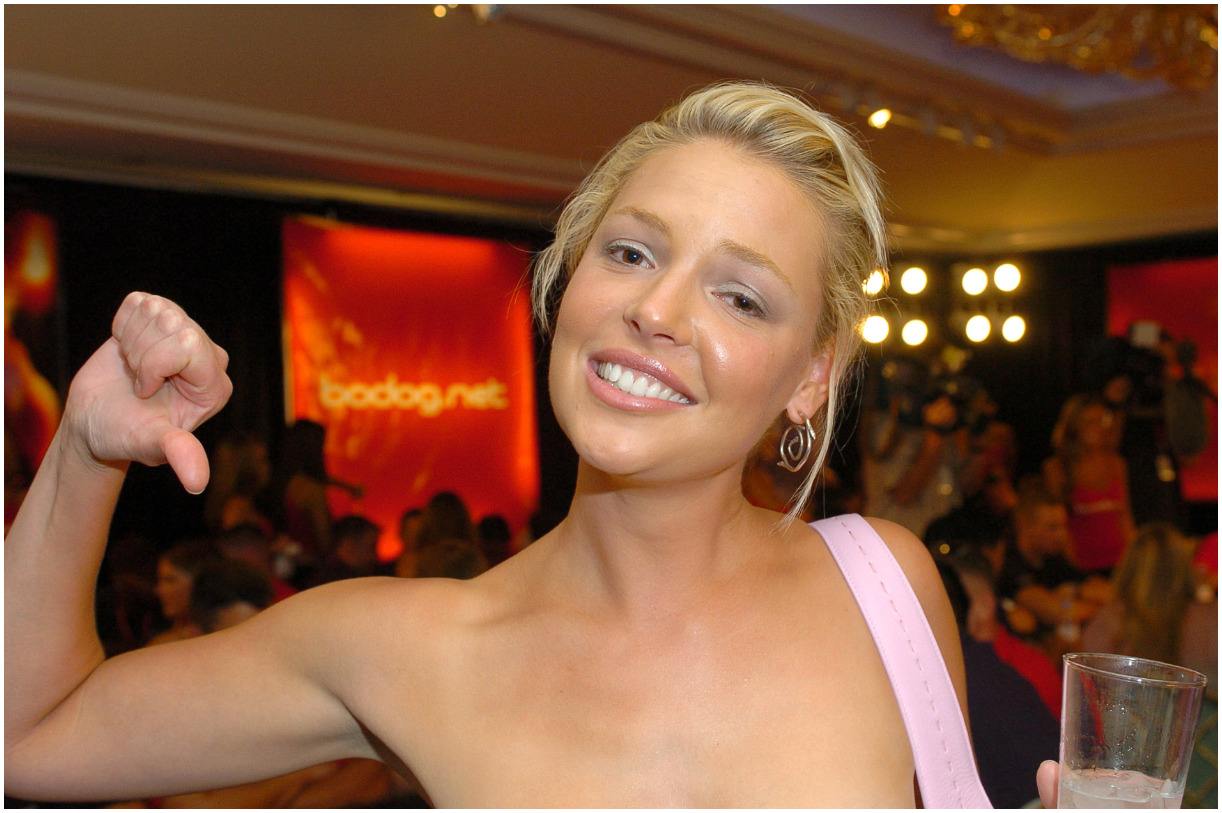 In 2009, she starred with Gerard Butler in "The Ugly Truth." The film earned $205 million at the worldwide box office and was made on a budget of $38 million.
In 2013, Heigl appeared alongside Susan Sarandon, Diane Keaton, and Robert De Niro in "The Big Wedding," a comedy about an estranged family reuniting for a ceremony.
In 2018, she joined the cast of the USA Network legal drama series "Suits" where she would play the role of Samantha Wheeler.
Height
Katherine Heigl is 5 ft 9 inches tall.
Husband
On December 23, 2007, Katherine Heigl married Josh Kelley at the Stein Eriksen Lodge in Park City, Utah.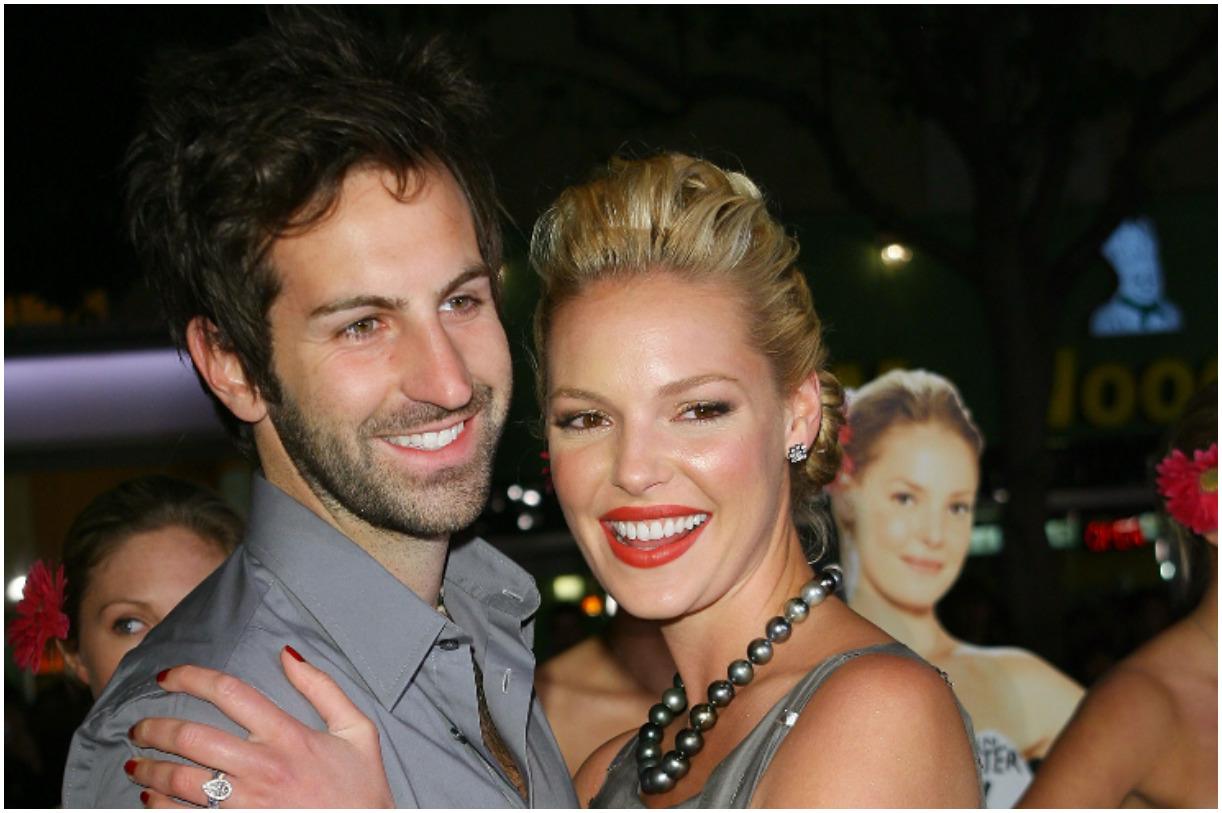 Her husband is an American actor and singer-songwriter. His songs "Only You" and "Amazing" reached the top 10 on that chart. In addition, Josh has had four hit singles on the Billboard Adult Top 40 chart, and has recorded for Hollywood Records, DNK Records, and Threshold Records as a pop-rock artist.
She has met Kelley in spring 2005 when she appeared in his music video "Only You." About 12 months year later, they became engaged.
Katherine said that she and Josh chose not to live together before they were married, saying:
"I think I just wanted to save something for the actual marriage… I wanted there to be something to make the actual marriage different than the dating or the courtship."
At their wedding, the bridesmaids wore red. The couple wrote their own vows. Katherine walked down the aisle to an acoustic song written by Kelley and performed by guitar and cello players.
The ceremony was officiated by Unitarian minister Tom Goldsmith. Katherine's Grey's Anatomy co-stars Sandra Oh, T.R. Knight, Justin Chambers, Kate Walsh, and Ellen Pompeo attended the ceremony.
On December 23, 2018, the couple celebrated their 11-year wedding anniversary. Katherine wrote on Instagram:
"Last night's attempt to get @joshbkelley to pose for an anniversary pic with me. Nothing makes him more uncomfortable than selfies, posing and smoldering. Nothing makes me laugh harder than trying to get him to do all three."
READ MORE: Peter Mullan Net Worth
Children
In 2009, Heigl and Josh adopted a South Korean baby girl, naming her Nancy Leigh. In April 2012, the couple adopted a second daughter, Adalaide Marie Hope.
In addition to their two daughters, they have a son, Joshua Bishop Kelley Jr. who was born on December 20, 2016.
To celebrate Joshua's first birthday, Heigl shared a series of photos on Instagram opening up about his traumatic birth. Heigl wrote:
"My doctor struggled to get him out because he was really wedged in there and not quite ready to leave the womb."
Katherine continued:
"When she finally pulled him out at exactly 12:33 pm he didn't start breathing and they worked quickly to get oxygen in him and start his tiny lung."
READ MORE: Is Arnold Schwarzenegger married?
Movies
She featured in numerous films throughout her career, including:
Doubt;
Life as We Know it;
The Ugly Truth;
27 Dresses;
Knocked Up;
Side Effects;
Romy and Michele: In the Beginning;
Love Comes Softly;
Jenny's Wedding;
New Year's Eve;
Home Sweet Hell;
One for the Money;
Love's Enduring Promise;
Killers;
Grey's Anatomy;
Bride of Chucky;
My Father the Hero;
Wuthering Heights;
Evil Never Dies;
State of Affairs;
Critical Assembly;
Roswell;
Jackie & Ryan;
Under Siege 2: Dark Territory;
King of the Hill;
The Big Wedding;
New Year's Eve;
Life as We Know It.
READ MORE: Travis Willingham Net Worth
Trivia
She is a big fan of Adriene Mishler, an American yoga teacher.
Katherine Heigl – Net Worth
Heigl earned most of her wealth frоm thе fаѕhіоn mоdеlіng as well as starring in numerous movies and TV series.
For instance, in June 2010, she starred in Life As We Know It as well as in the comedy-thriller Killers. She received about $12 million for both films. In January 2008, Каthеrіnе starred in the film "27 Dresses," for which she received $6 million. Therefore, actress Каthеrіnе Неіgl hаѕ аn еѕtіmаtеd nеt wоrth оf $33 mіllіоn.
Featured image source – © Guliver / Getty Images.
READ THIS NEXT: Who is Tracy Nelson?
References

https://www.britannica.com/biography/Katherine-Heigl
http://www.kheigl.com/biography/