Miami is the seat of Miami-Dade County, which is coextensive with the Miami metropolitan area.
Here are several interesting facts about Miami:
Miami was named after the Miami River that divides the city. The name comes from the Native American word "Mayaimi" for "big water."
The city has a warm subtropical marine climate, with an average annual temperature of about 24° C (75° F), and is located on the Atlantic coast, some 2° north of the Tropic of Cancer.
Miami covers an area of 56 square miles (145 square kilometers) of which 36 square miles (93 square kilometers) are land and 20 square miles (52 square kilometers) are water.
Miami's urban area is the fourth-largest in the United States, with a population of around 5.5 million, according to the U.S. Census Bureau.
Benjamin Green who worked as a pharmacist on Miami Beach developed the 1st suntan lotion in 1944.
The city welcomes over 14 million tourists every year. The port of Miami is the largest passenger port in the world – in 2017, approximately 5,2 million passengers sailed through its confines.
It's the only American city that was founded by a woman.
List Of 12 Famous People Who Live (Or Lived) In Miami: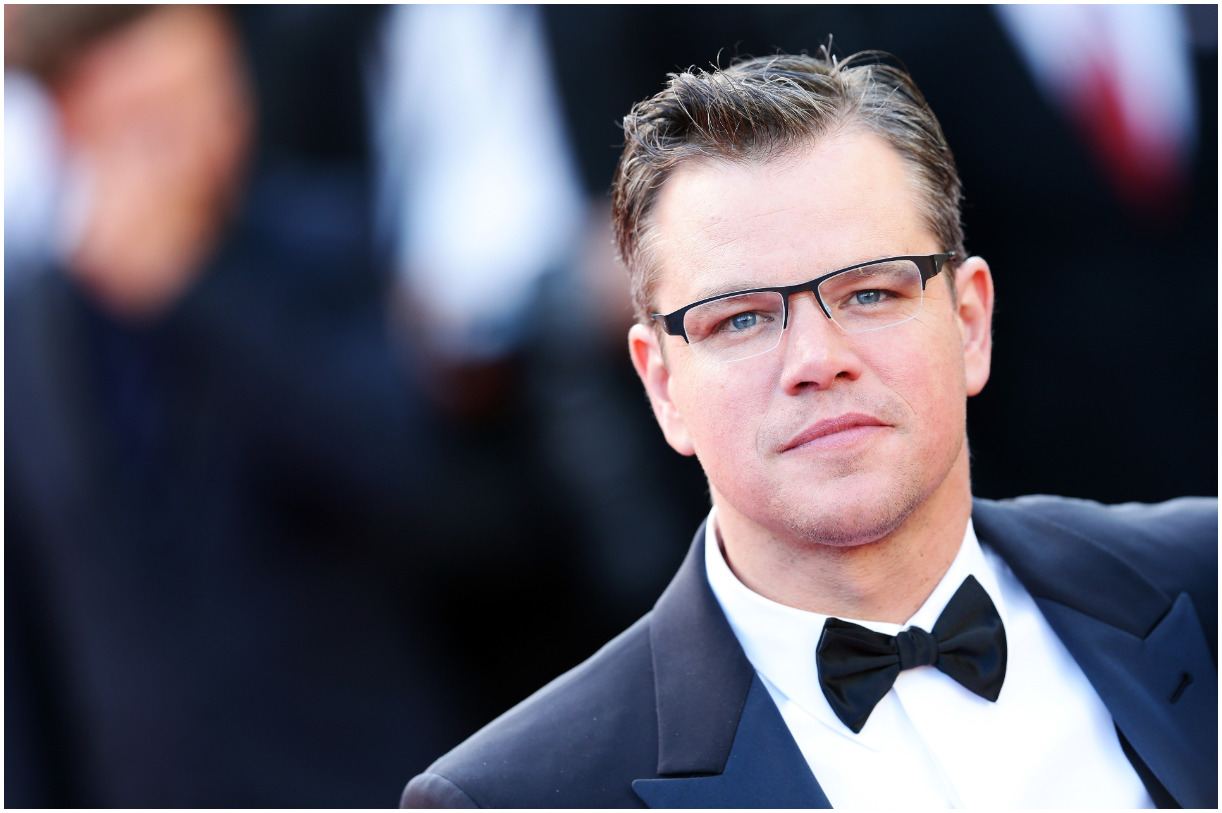 He is an American actor-screenwriter who received the Best Original Screenplay 'Academy Award' for the movie "Good Will Hunting." This movie not only had Matt as the protagonist but the screenplay of the movie was also co-written by him and his childhood mate Ben Affleck.
With the success of "Good Will Hunting," Hollywood took notice of Matt, and he went on to appear in commercially and critically acclaimed movies such as:
Ocean's Eleven (2001) and its two sequels, Ocean's Twelve (2004) and Ocean's Thirteen (2007);
Martin Scorsese's The Departed (2006), with Leonardo DiCaprio;
Syriana (2005), with George Clooney;
The Talented Mr. Ripley (1999), in which he played a bisexual murderer opposite Gwyneth Paltrow and Jude Law;
Steven Spielberg's Saving Private Ryan (1998), with Tom Hanks.
In 2014, Matt Damon sold his house from Miami Beach for $15.4 million.
#2 Pharrell Williams
He is an American rapper, songwriter, singer, record producer, fashion designer, and entrepreneur. Pharell is the lead vocalist of the band "N*E*R*D," which he formed with Hugo and childhood friend, Shay Haley.
Moreover, Chad Hugo and Pharrell comprised the record production duo The Neptunes, producing hip hop and R&B music. Williams also owns a penthouse in the center of South Beach.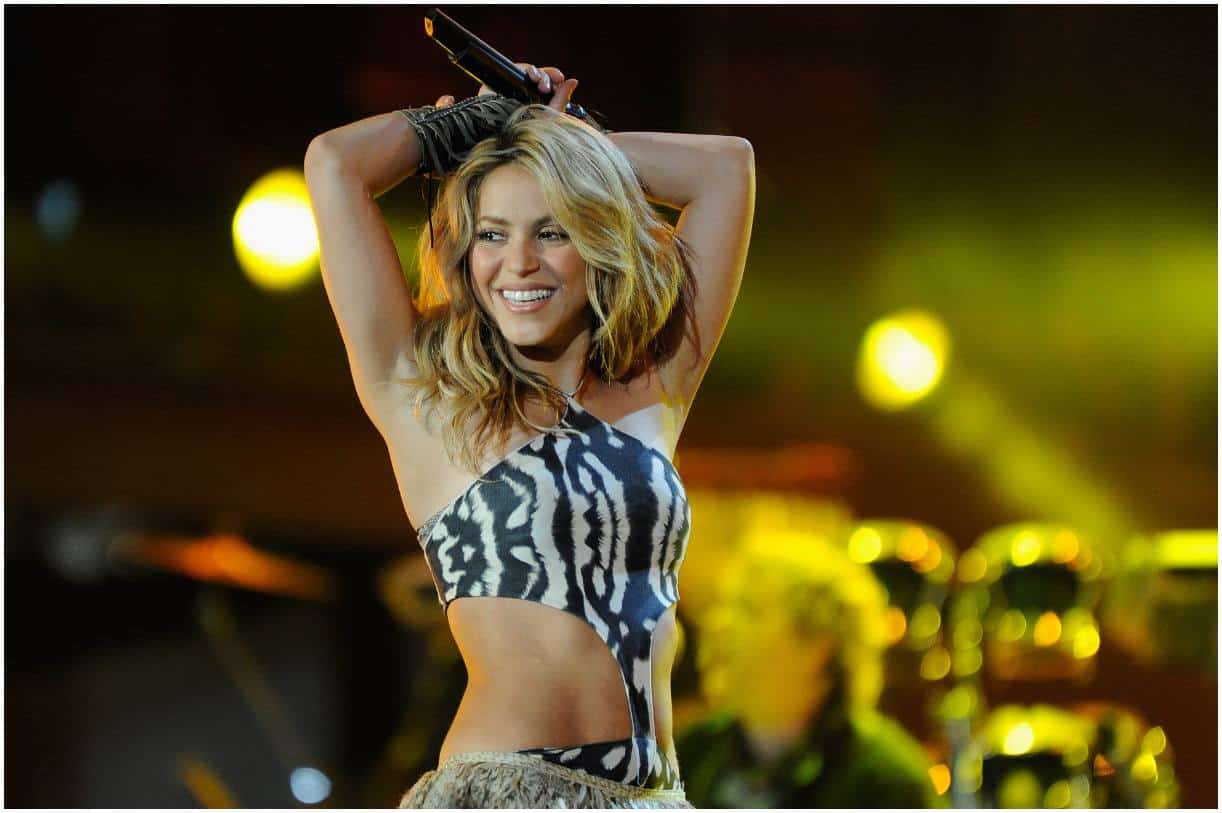 Born and raised in Barranquilla, Colombia, Shakira is a popular Colombian pop singer who is known for hits like "Hips Don't Lie" and "Whenever, Wherever."
Shakira moved to Miami with her family in 1997. In 2001, she entered the English-language market with her 5th album, Laundry Service.
During the course of her career, the pop star has received numerous awards, including:
39 Billboard Latin Music Awards;
7 Billboard Music Awards;
5 MTV Video Music Awards;
13 Latin Grammy Awards;
3 Grammy Awards.
#4 Oscar Isaac
He is a Guatemalan-born American actor who has played lead film roles in the crime drama A Most Violent Year, "Inside Llewyn Davis," for which he received a Golden Globe Award nomination, and the SF thriller Ex Machina.
Isaac was raised in Miami.
#5 William H. Macy
He is an American actor who has won an Academy Award nomination for Best Supporting Actor for Fargo as well as four Screen Actors Guild Awards and two Emmy Awards.
William has described himself as "sort of a Middle American, WASPy, Lutheran kind of guy… Everyman."
Macy was born and raised in the city of Miami, in the early 1950s.
#6 Dwayne "The Rock" Johnson
Dwayne Douglas Johnson (born on May 2, 1972) is a former wrestler and actor.
"The Rock" was also a football player for the Miami Hurricanes. The Hurricanes compete in the Coastal Division of the Atlantic Coast Conference (ACC) and the National Collegiate Athletic Association (NCAA)'s Division I Football Bowl Subdivision (FBS).
In Miami, Johnson's combination of strength, size, and athleticism coupled with his strong work ethic made him a standout from the very beginning.
#7 Jennifer Lopez
She is an American singer, dancer, actress, and producer. With estimated global sales of 80 million records and a cumulative film gross of US$3 billion, Jennifer is regarded as the most influential Latin performer in the US.
Lopez has a condo in South Beach, a neighborhood in the city of Miami, that is located between Biscayne Bay and the Atlantic Ocean.
#8 Lenny Kravitz
He is an American singer, actor, songwriter, and record producer. On December 1, 2011, Lenny was made an Officer of the Ordre des Arts et des Lettres. Kravitz won the Grammy Award for Best Male Rock Vocal Performance 4 years in a row from 1999 to 2002.
Lenny Kravitz used to have a house in the city of Miami.
#9 Billy Joel
He is an American composer, singer-songwriter, and pianist. Across the two decades of his solo career, Billy produced 33 Top 40 hits in the United States, all of which he wrote himself, and 3 of which ("Tell Her About It", "It's Still Rock and Roll to Me", and "We Didn't Start the Fire") managed to top of the charts.
Joel has a home on La Gorce Island, an island within the city of Miami Beach in Miami-Dade County, Florida.
READ MORE: What famous celebrities play D&D now (or played)
#10 Enrique Iglesias
He is a Spanish songwriter, singer, record producer, and actor. Enrique is the youngest of the three children of Spanish Filipina magazine journalist and socialite Isabel Preysler and singer Julio Iglesias. He has sold over 170 million records worldwide, making him one of the best-selling Spanish artists ever.
Enrique grew up mostly in the city of Miami.
READ MORE: Actors Whose Names Start With L
#11 Oprah Winfrey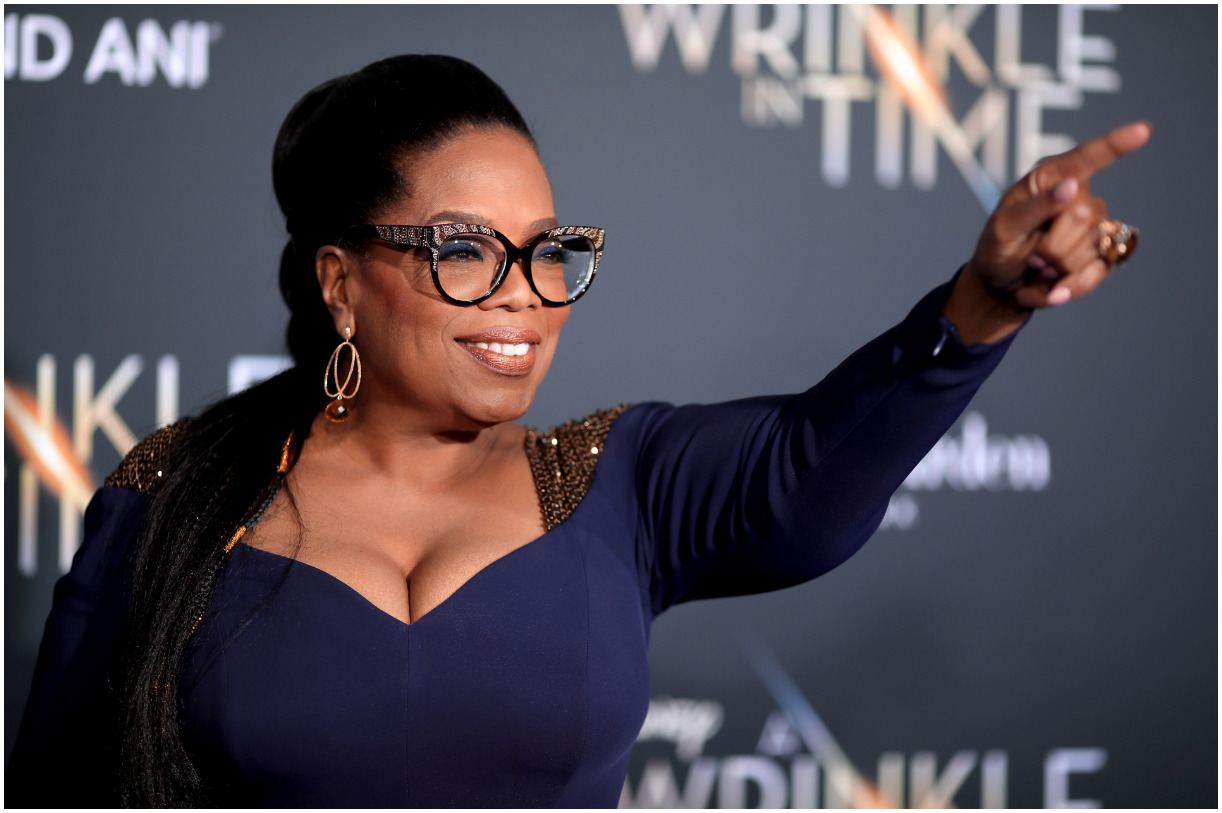 She is an American media executive, talk show host, actress, philanthropist, and television producer. Oprah Winfrey is best known for her talk show, titled – "The Oprah Winfrey Show."
Oprah has a vacation home in Miami.
READ MORE: Celebrities Who Live (Or Lived) In Chicago
#12 Gloria Estefan
She is a Cuban-American singer, actress, songwriter, and businesswoman.
Gloria received the Kennedy Center Honors in December 2017 for her contributions to American Culture Life. In 2015, Estefan received the Presidential Medal of Freedom for her contributions to American music.
Additionally, Estefan received a star on the Hollywood Walk of Fame and Las Vegas Walk of Fame and has won three Grammy Awards.
Gloria Estefan arrived in Miami from her native Cuba at the age of 2.
READ THIS NEXT:
Featured image source – © Guliver / Getty Images.
References

https://www.smoothradio.com/gloria-estefan-musical-on-your-feet-london-songs/
https://www.dailymail.co.uk/Gloria-Estefan-61-insists-theres-no-secret-40-year-marriage-husband-Emilio-66.html