Farrah Abraham, nickname – Far Bear, is an American businesswoman and actress, who gained fame for her role on Teen Mom and 16 and Pregnant.
Biography
She was born on May 31, 1991, in Omaha, Nebraska, USA.
Her mother is German, Danish, and Sicilian European, while her father Michael Abraham is Lebanese, Syrian, and Italian.
16 and Pregnant
She started her acting career by appearing in the TV series – "16 and Pregnant" on June 18, 2009.
Teen Mom
Teen Mom is a reality television series that is broadcasted by MTV.
Abraham was cast in the spin-off series Teen Mom in 2009. Other cast members of Teen Mom include – Amber Portwood, Tyler Baltierra, Catelynn Lowell, Gary Shirley, and Maci Bookout.
Album
On August 1, 2012, she released her debut studio album titled – "My Teenage Dream Ended."
YouTube
She started her YouTube channel on August 22, 2011. As of January 2021, her channel has over 151,000 subscribers.
Couples Therapy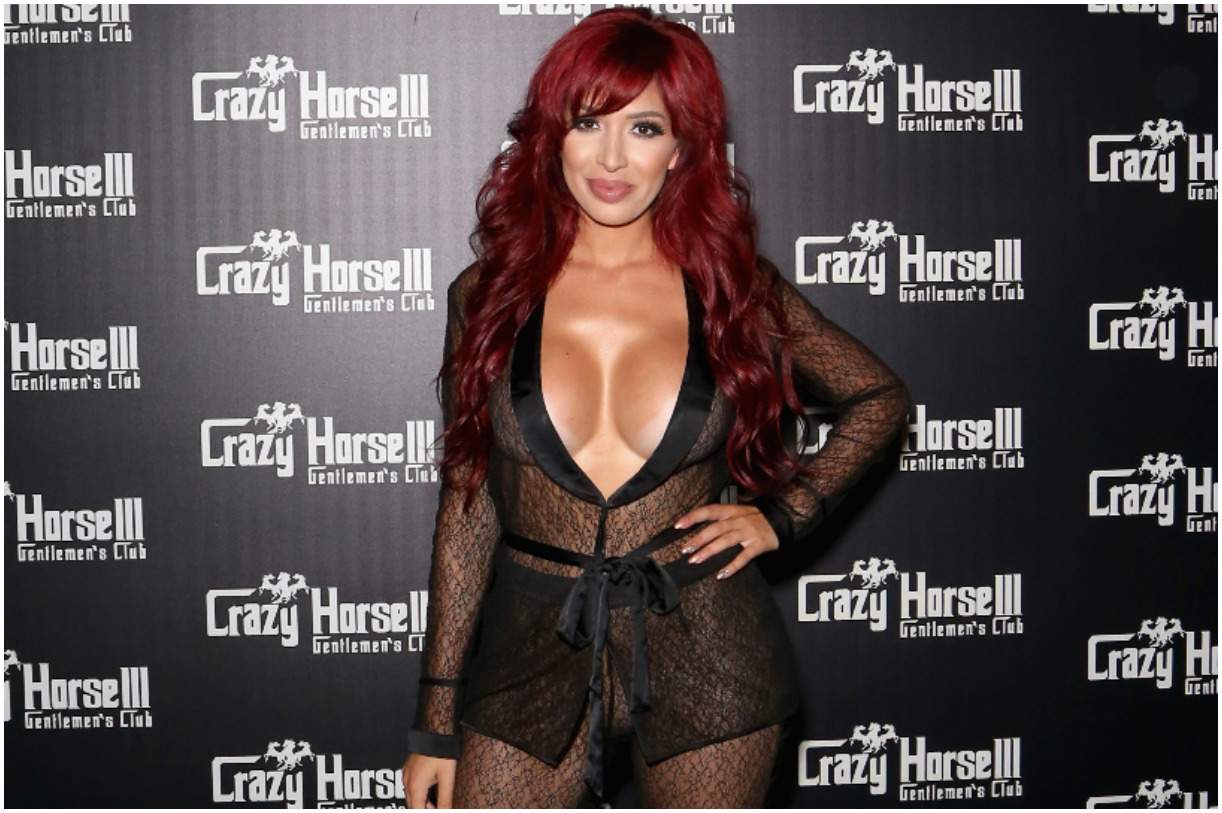 In January 2014, she was cast for the 4th season of Couples Therapy, a TV show airing on the cable network VH1.
In 2015, she entered the Celebrity Big Brother.
In 2019, Abraham appeared in the documentary "The Untold Story of Kimberly Noel."
Daughter
Abraham became pregnant at age 16. She gave birth to a daughter, Sophia Laurent Abraham, at the age of 17 on February 23, 2009.
In 2019, many fans slammed a photo that Abraham posted to Sophia's Instagram.
One fan commented on the photo:
"Guess throwing a T-shirt over the gymnastics outfit is waaaay too much to ask."
On June 15, 2019, her 10-year-old daughter took part in a National American Miss Jr. pageant in Houston. Farrah shared a few other photos from the pageant on her daughter's Instagram page.
She wrote:
"Not your typical pageant mom but I support ladies investing in themselves and becoming a woman of value, [Sophia] congratulations on your win! I love you, I love supporting you."
Boyfriend
Her boyfriend and her daughter's father, Derek Underwood, died in a car accident (on December 29, 2008, at age 18) before her daughter was born.
According to Derek Underwood's obituary:
"Derek was born May 8, 1990, in St. Joseph, Missouri to Stormie Clark and Jerry Underwood. Derek was a waiter/server at Rick's Boatyard in Omaha for the past year."
Farrah began dating Simon Saran in 2015. Simon has worked as the general manager of GPS Motors and CEO of Global Wealth Enterprises. They broke up in 2017.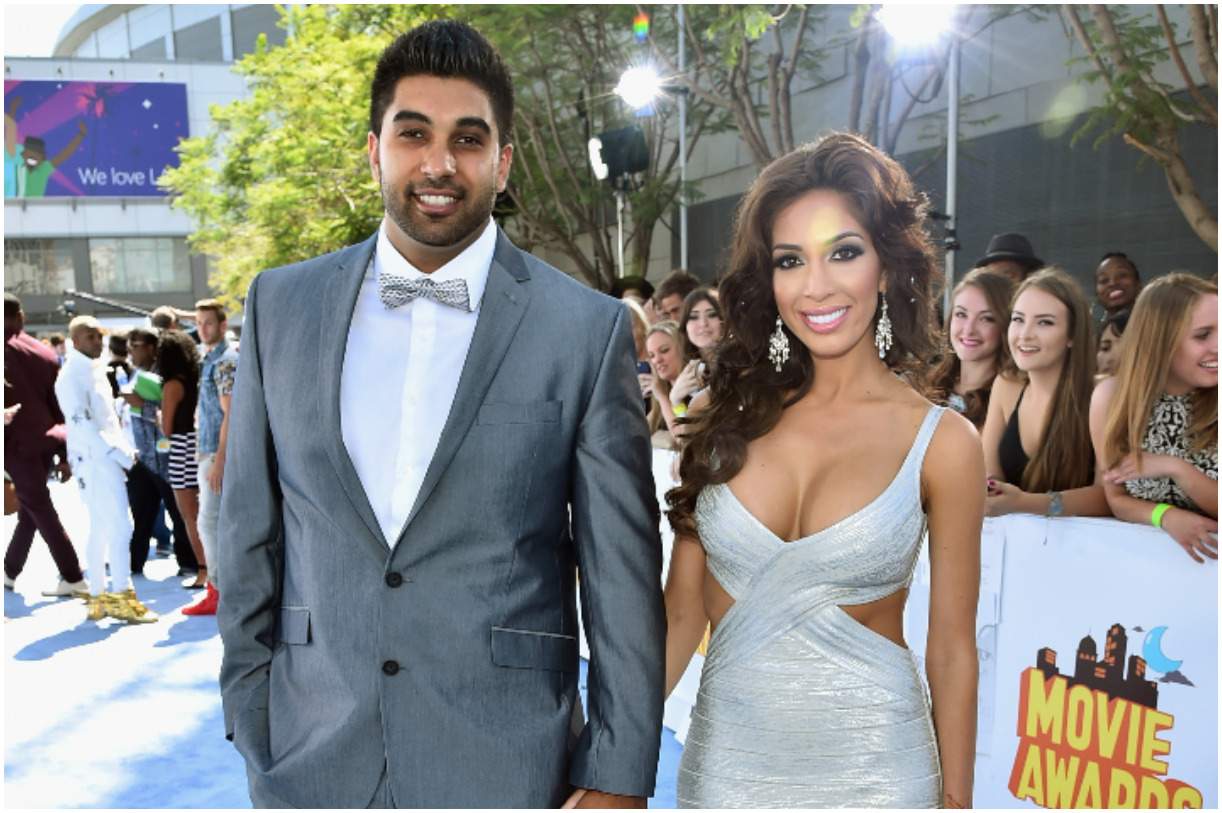 In 2018, she dated Aden Stay, while in 2020, Farrah was in a relationship with Daniel Ishag for about one month.
Book
On August 14, 2012, she released her first book – "My Teenage Dream Ended."
Height
Farrah is 5′ 7″ (1.7 m) tall.
Quotes
"I think some people are mentally unstable, and I don't think I should be around them."
"I have more fun traveling with my daughter than I have fun with anyone else in my family."
"I think it's better for me to be successful and flourish without letting people know what I'm doing anymore."
"I'm blessed with good genes, but I also love to look my best self."
"I like focusing on my life. People change so much…"
"Nothing will ever get in the way of my success — even the hate, the made-up lies, these contrived negative things on social media."
"Sophia knows I run stores. I'm an entrepreneur. I'm a business mom."
"I know how to play the dating game very well."
"I don't ever want my daughter growing up questioning who she is or her choices. I want her to be a strong, happy individual."
Trivia
In 2013, Farrah was a guest on Dr. Phil McGraw's daytime talk show.
In 2018, Abraham pulled out of her Atlantic City fight against Nicole "Hoopz" Alexander.
READ MORE: Biography of Jeanne Robertson
Farrah claimed that she felt "bullied" by Damon Feldman (the game promoter) after he allegedly failed to meet her demands for adequate accommodations and air travel for her posse.
During an interview, Abraham said:
"Damon the promoter won't book correct flights for my people, for my coaches and my mother and my daughter to come watch. He is in breach of my contract."
After she backed out of her scheduled boxing match, the promoters of the fight announced that they plan to sue her for millions of dollars.
After several weeks, a star of Teen Mom 2 – Kailyn Lowry, has challenged Farrah to a boxing match.
Farrah declared:
"Those who bully would not be a fit for an anti-bullying match. The Teen Mom cast is riddled with negativity, bullying and acts that are unhealthy."
If she boxes Kailyn Lowry, Damon Feldman said that he won't take legal action against Abraham.
In January 2010, Abraham's mother was charged with assault for hitting her.
Farrah Abraham – Net Worth
Abraham first gained fame for being in the reality television series titled – "16 and Pregnant" and "Teen Mom." According to reports, Farrah has earned around $30,000 per episode of Teen Mom. She appeared in 64 episodes. The star also appeared in other TV series, like – Couple's Therapy, Million Dollar Matchmaker, and Celebrity Big Brother.
In August 2012, she published her book, named – "My Teenage Dream Ended." It is her autobiography, which sold more than 525,000 copies.
Moreover, Farrah has an Instagram account with over 2.2 million followers on which she can publish expensive paid posts (she can receive more than $10,000 per paid post). In addition, she earns some money from her YouTube account, which has more than 151,000 subscribers. Therefore, businesswoman Farrah Abraham has an estimated net worth of $5 million.
Featured image source – © Guliver / Getty Images.
READ THIS NEXT: Charlie Walk Net Worth
References

https://www.tmz.com/mom-kailyn-lowry-challenges-farrah-abraham-fight/
https://www.thehollywoodgossip.comfarrah-abraham-tried-to-fix-boxing