Amber Portwood is an Amerian MTV personality who starred on "16 and Pregnant" as well as its spin-off, "Teen Mom."
Biography
Portwood was born on May 14, 1990, in Anderson, Indiana, USA, to Tonya and Shawn Edwin Portwood, Sr.
Her younger sister Candace died when she was just 5 years old.
Amber dropped out of high school when she became pregnant at 18.
16 and Pregnant
In 2009, she was cast in "16 and Pregnant" a reality TV series that documented the pregnancies and first months of motherhood for a few teenage girls.
On November 12, 2008, Portwood welcomed her daughter Leah Leann Shirley with Gary Shirley.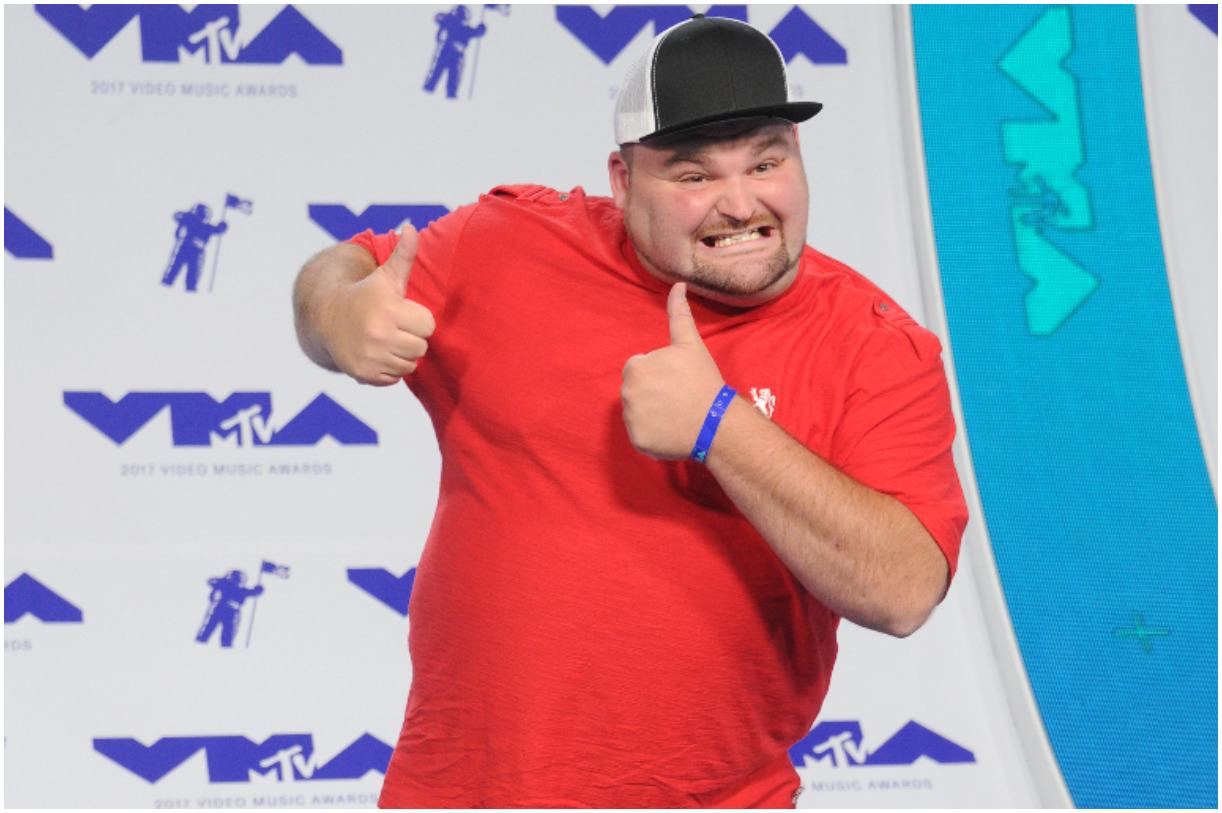 She was only 18 years old at the time.
Later that year, Amber was cast in "Teen Mom," a follow-up to the MTV reality series "16 and Pregnant."
Prison
In December 2011, Portwood was arrested for drug-related charges. Amber was sentenced to five years behind bars. She began her prison sentence in June 2012.
The judge had given Portwood the choice of going to a drug rehab program instead of prison, however, Teen Mom's star decided she would rather serve time than do the drug rehab program.
After she was arrested, Gary received the full custody of Leah.
Portwood was released after serving just 17 months.
On December 20, 2013, she had appeared on the talk show Dr. Phil where Amber stated that she has been released from jail early due to good behavior.
Farrah Abraham, a co-star from Teen Mom OG, declared:
"I hope Amber can now stay away from the pressures of the media and focus on her new, healthier beginning at life."
Following her release from prison, she continued to star in the reality series "Teen Mom OG."
Fiancé
In November 2014, Amber Portwood became engaged to Matt Baier. Both share a pair of matching tattoos on their wrists.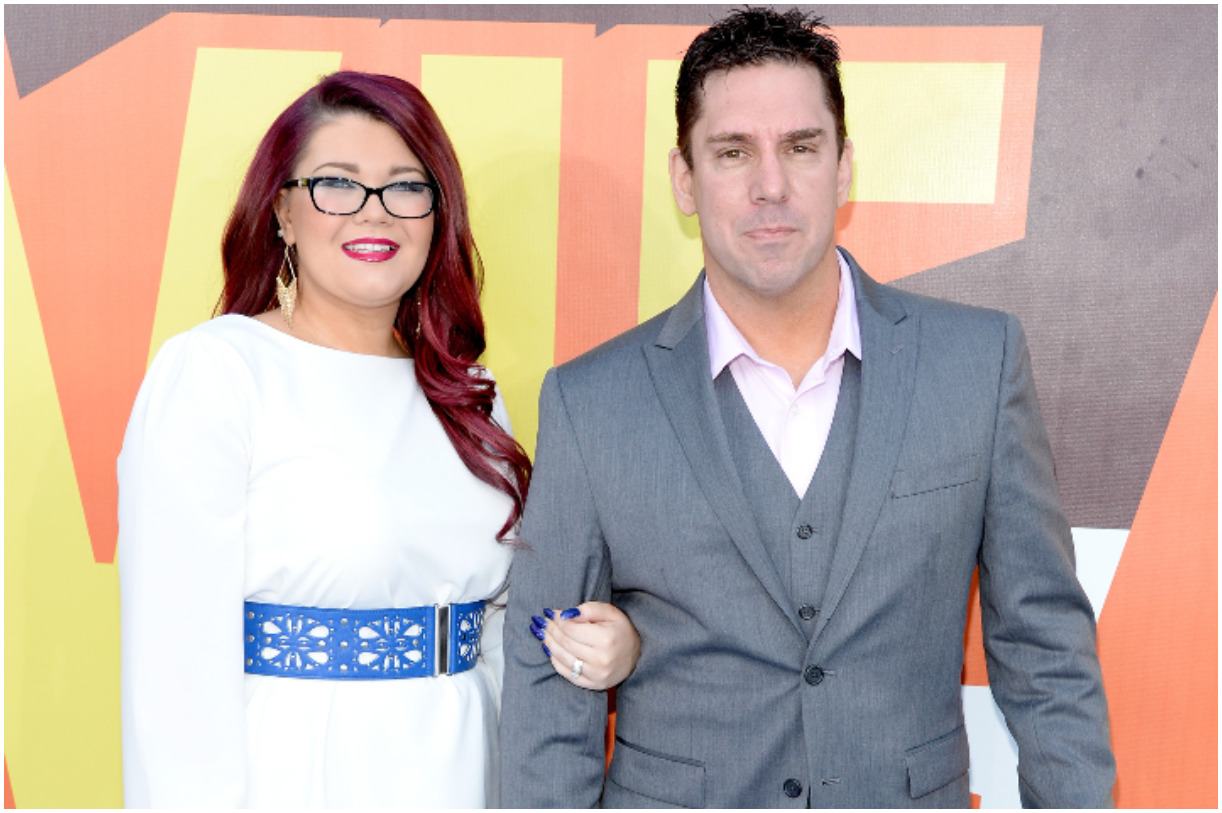 In 2017, the two broke-up.
She confessed to Dr. Drew Pinsky about her former fiancé:
"Matt right now is actually in Las Vegas, he's living there. We are talking, but we're not talking in a sense where we are getting back together."
Portwood went on to say:
"We argue too much. We are not living together, we have not lived together in over probably two months. I broke up with him."
About two months after their breakup, Amber began dating Andrew Glennon.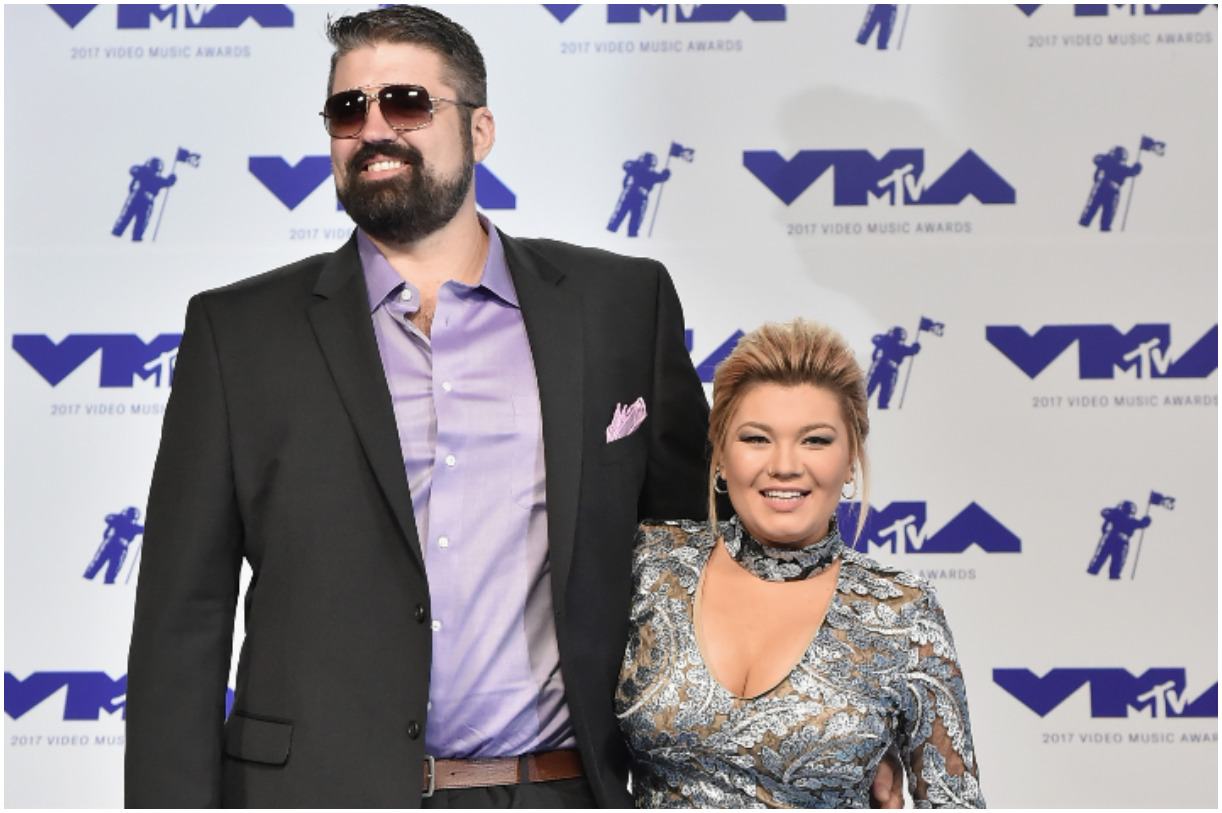 The couple welcomed a son named James together in May 2018.
In October 2018, Portwood revealed that she had suffered a miscarriage while engaged to Baier.
Arrest
In July 2019, she was arrested after an incident that occurred between Amber and her boyfriend Andrew.
At the time, Portwood was charged with four felonies:
criminal recklessness;
domestic battery (felony charge for a repeat violation);
intimidation (upped to a felony due to her previous felony convictions for domestic violence against Gary Shirley);
domestic violence committed in the presence of a child under 16 years old.
In August 2019, Amber shared a message about her children on Instagram:
"Every night I sit and think about my life and my children. Never once have I stopped….not once these last 2 month's."
Amber continued:
"Foolish people that's all I see and then there's those beautiful souls who know better. Always sending love no matter what."
In September 2019, Portwood denied she attacked Glennon in a sit-down with Dr. Drew:
"I opted out of drug court a long time ago to put myself in prison to help myself. You haven't heard s### from me since then."
Portwood added:
"I haven't got in trouble one time. But all of a sudden, I'm running after my kid and [Glennon] with a machete? You're insane."
In October 2019, Amber took a plea deal where she received one felony charge for the incident. Portwood will be on probation for 906 days. In addition, she must participate in mental health evaluations, substance abuse evaluations, parenting classes, intervention programs, and at least once a month of mandatory drug testing.
In 2020, Amber started to date another man, named Dimitri Garcia, who is from Belgium. However, Portwood doesn't consider Garcia her official boyfriend. According to reports, the relationship is still in its early stages.
There are also reports that she tries to get Garcia paid by MTV for his appearance in Teen Mom OG, but the producers told her that, because he is not living in the United States legally and he's still a visitor, he can't be paid.
In January 2020, she accused Andrew Glennon of violating their custody agreement by uploading photos of their son on social media.
Book
In 2014, Portwood published a book, titled – "Never Too Late." In the book, she details her struggles with depression and anxiety as well as fights with her boyfriend (Gary).
Height
Amber is 5 ft 4 in (163 cm) tall.
Plastic Surgery
In 2016, she had undergone plastic surgery.
Amber tweeted:
"Had my mommy makeover and now I'm in recovery."
Portwood also wrote:
"If you want your post mommy body back or you've lost a lot of weight then I would recommend it."
Trivia
In 2012, Amber admitted that she had two suicide attempts.
READ MORE: Mike Stoklasa Net Worth
She has been diagnosed with borderline personality disorder and bipolar disorder. Portwood said to Women's Health:
"My doctor had to be careful in choosing my medications because I'm an ex-addict. Finally, we found the right ones."
Amber added:
"I'm not going to share the exact medications I'm on, but it's nothing that I can be addicted to."
In 2017, she talked about the fact that she can't get pregnant due to the medications she takes:
"I just got re-diagnosed for Borderline Personality and Bipolar Disorder, and I've been taking three medications now that I need to take for the rest of my life."
Portwood went on to say:
"I can't, I can't get pregnant on this medication. I can get pregnant, but it would mess up the fetus. If I do not have medication, I will not be normal. I would have crazy mood swings."
Portwood earns most of her wealth from starring in the MTV reality series Teen Mom OG. According to reports, Amber has an annual salary from MTV of around $350,000. Therefore, Amber Portwood has an estimated net worth of $0.7 million.
Featured image source – © Guliver / Getty Images.
References

https://thestir.cafemom.com/tv/221102/amber-portwood-daughter
https://www.yahoo.com/entertainment/amber-portwood-denies