What is Gary Shirley's net worth?
Introduction
Gary Shirley is an American police officer and a reality star personality who gained fame after appearing on the MTV series "16 and Pregnant" as well as on "Teen Mom OG."
Biography
He was born on November 17, 1986, in Anderson, Indiana, USA.
In 2007, Gary started to date "16 and Pregnant" star – Amber Portwood.
The pair later starred in Teen Mom OG – the first spin-off of "16 and Pregnant."
On November 12, 2008, Portwood gave birth to a girl named Leah Leann Shirley. Later, Amber was arrested on a domestic assault charge after she was seen choking, slapping, and punching Gary during the reality television show Teen Mom.
In December 2010, Amber was charged with domestic battery.
In December 2011, Amber was arrested for the Class D felony of possession of a controlled substance. In 2012, she received a five-year sentence. Later, Gary received full custody of their daughter.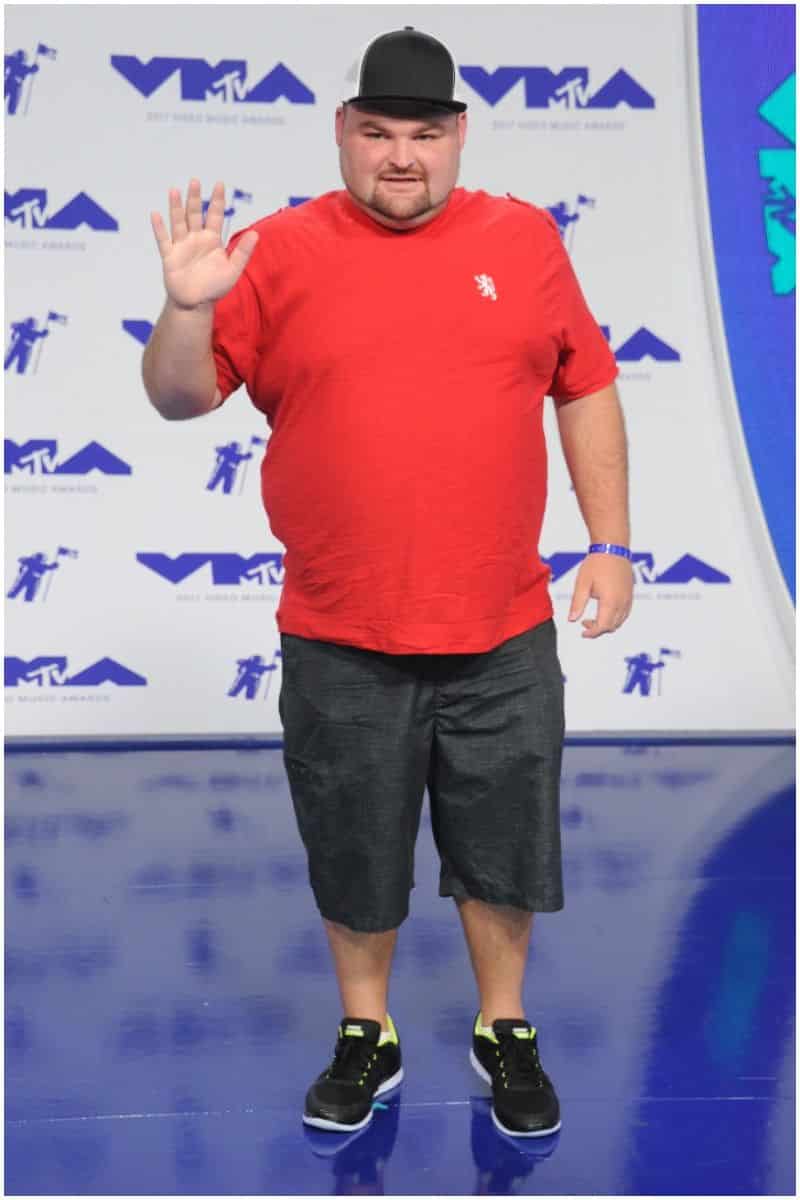 He tweeted in 2013:
"I'm single and hopefully I find a girl in the future. Not right now, but I'll give a year."
In 2013, Portwood was released from the Rockville Correctional Facility in Rockville, Indiana, after serving more than a year of her five-year sentence.
At the time of her release, Amber was wearing a shirt that read "breaking free from addiction."
TMZ reported that she was granted early release for "good behavior, time served, and the fact that she completed two unspecified prison courses while serving her time."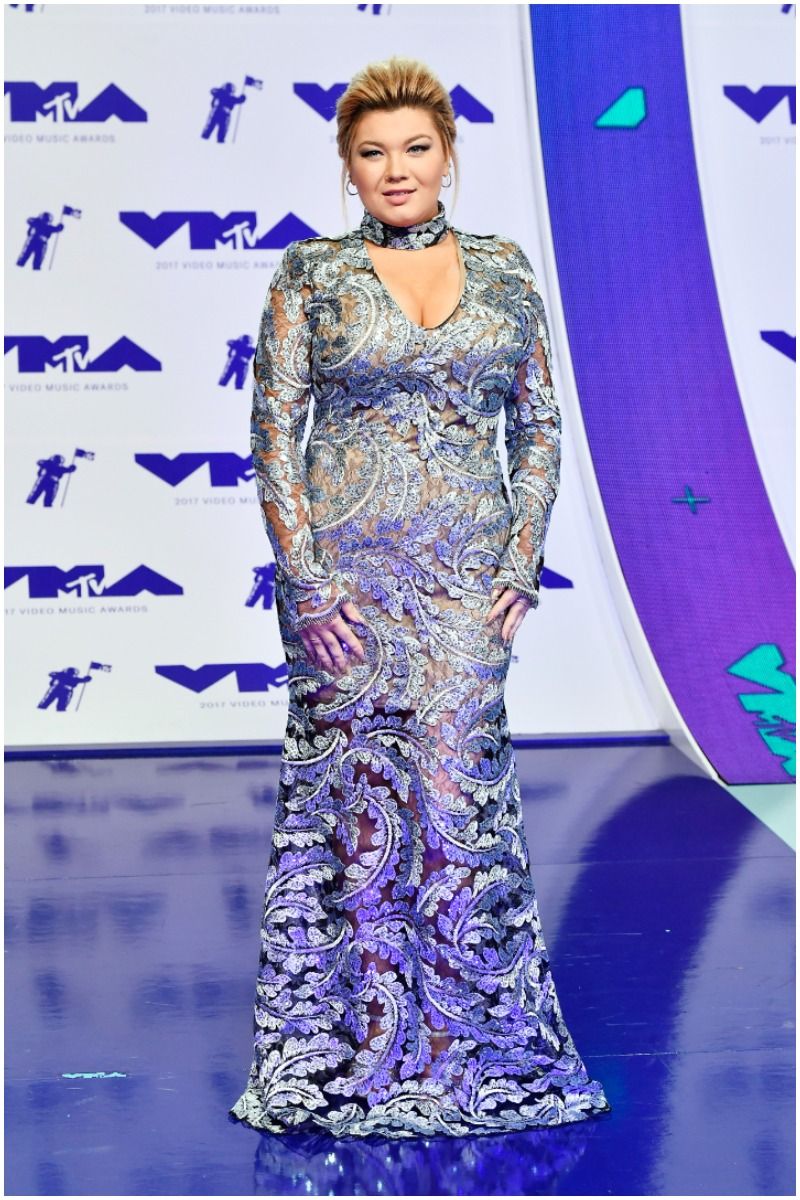 Since her release from prison, she tried to regain partial custody of her daughter, Leah.
Farrah Abraham, a co-star from Teen Mom, said:
"I'm happy Amber is out of jail, she never deserved to be in jail. Gary antagonized Amber while she was also dealing with stress and handling her bipolar disorder."
Abraham went on to say:
"I hope Amber can now stay away from the pressures of the media and focus on her new, healthier beginning at life. I hope Leah can have a loving mother and daughter relationship."
Shawn Portwood, Amber's brother, said to Radar Online:
"She doesn't want to fight for full custody, because Gary is a great father. She is happy to share custody of Leah."
Shawn continued:
"She's only doing Teen Mom again so people can relate to her and learn from her mistakes. She's not doing it for money or for fame. She wants to make a difference."
Douglas S. Garrison, chief communications officer of the Indiana Department of Correction, stated:
"Portwood is indeed on parole for an unspecified period of time."
Garrison added:
"She will be subject to random drug screening."
Wife
In 2013, Shirley started dating Kristina Anderson.
In April 2015, Kristina gave birth to their daughter Emilee. In September 2015, the couple got married.
In 2014, Gary tweeted:
"Amber and I are done! I have been in love with a new female about a year!"
Before meeting Shirley, Kristina was married to Gregory Anderson. They got divorced in early 2014.
Kristina admitted on the show's reunion special she began dating Gary while still married to Gregory – a little fact Gary claims he didn't know. Actually, Gary said that he thought Kristina has separated from her now ex-husband at the time they got involved romantically.
Gary said:
"I feel bad about it. It wasn't my intention, and it wasn't hers either. But you can't stop love."
Police Officer
In 2019, Kristina announced on social media that Shirley has been officially sworn into duty as a police officer. She posted:
"Words cannot describe how proud I am to be his wife. His dream, hard work, and dedication became a reality."
Kristina also wrote:
"Tonight, this handsome man was sworn into duty as a police officer. Thank you to ALL our friends and family who supported him."
Also in 2019, Amber said she and Gary are good friends:
"We're doing really good. You know, it took years. It took a long time. It took growth on both parties."
Weight Loss
In 2018, Gary appeared to had lost some weight. Some speculated that this happened since he trained to be a police officer.
A follower wrote on his social media accounts – "He sort of looks like a different person in the face. Good for him for finally starting to lead a healthy lifestyle." Another one wrote, "The way that shirt is hanging on his body makes me think he's slimmed down quite a bit."
READ MORE: Biography of Mike Stoklasa
Trivia
Tyler Baltierra is another MTV personality that appeared on Teen Mom.
In 2018, Gary bought a used truck. He announced the news on Twitter:
"Traded in van for the new ish truck!!!! Haha 'New to me' @krissyK01 [Gary's wife Kristina] supports this. Thanks bae."
READ MORE: Darrell Miklos Net Worth
Gary Shirley – Net Worth
Shirley earned most of his wealth from appearing in Teen Mom OG. In addition, Shirley started his own business selling his homemade baked goods.
Moreover, he worked with developmentally disabled patients.
In March 2015, Shirley bought a four-bedroom, two-bathroom home for $69k.
In February 2015, Shirley released his own line of personalized condoms. He advertised the condoms with the phrase: "Put your Gary on! 99% "Gary"Nteed."
On Instagram, Shirley has over 306k followers.
Therefore, Gary Shirley has an estimated net worth of $500,000.
READ THIS NEXT: Tia Torres Net Worth