What is Haiden Deegan's net worth? How tall is Haiden Deegan?
Introduction
Haiden Deegan is the son of American freestyle racer, Brian Deegan.
His claim to fame is for being a talented motocross rider, and eventually, he became recognized as "DangerBoy Deegan."
The Origin Story
Haiden Deegan was born on January 10, 2006, in the United States to his famous motocross racer father, Brian Deegan, and mother, Marissa.
He grew up alongside his older sister Haile and younger brother Hudson.
Haiden grew up heavily influenced by his father, Brian Deegan, a 10-time XG medalist in Moto X and the first motocross racer to do a twisting backflip 360.
Not only was Deegan surrounded by America's best motocross riders since he was a baby, but he also had a talent for it.
When he combined his talent with his interest to curate a highly successful career at a young age, he became none other than 'DangerBoy Deegan.'
The Road To Fame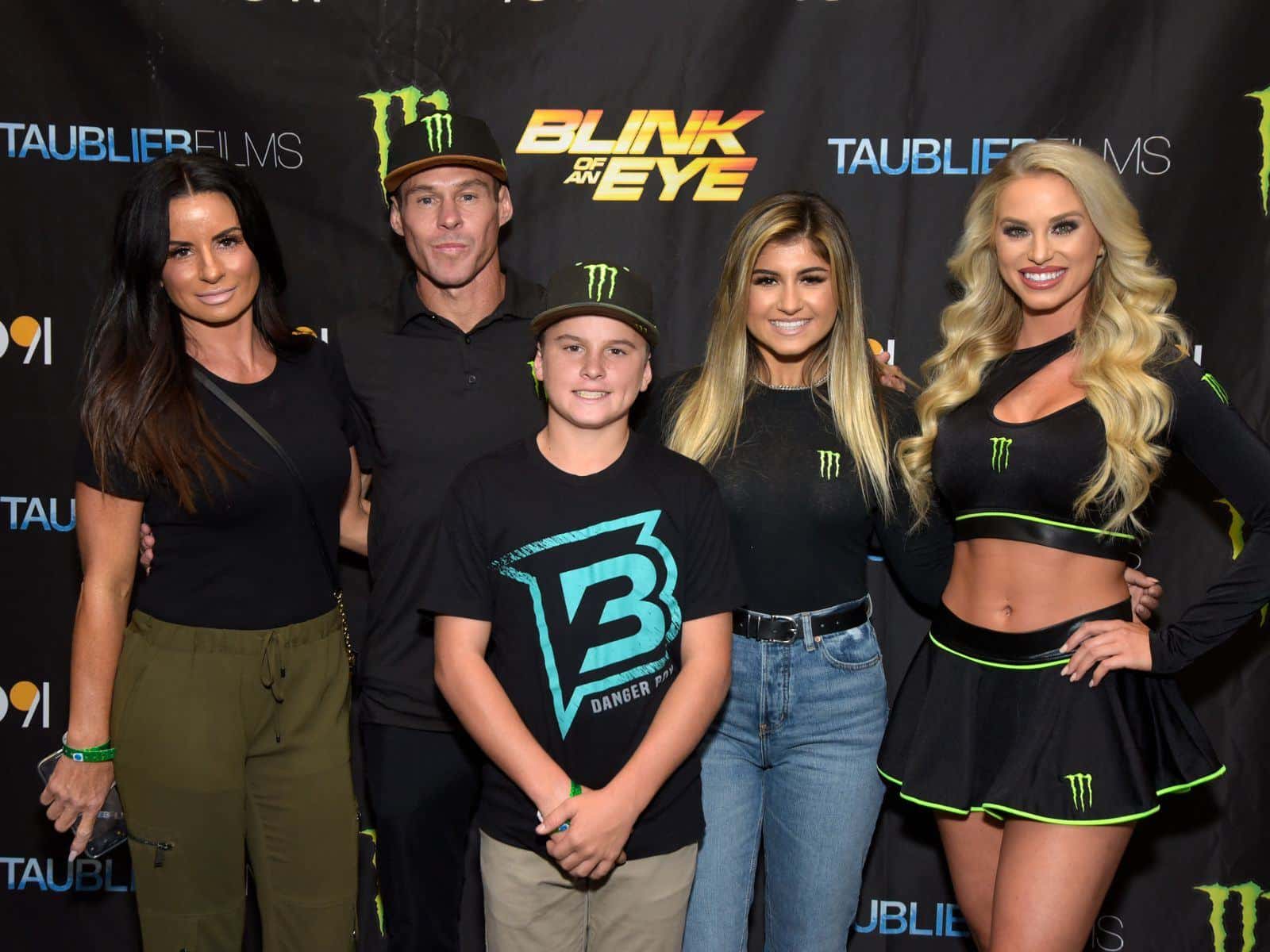 Deegan had his first ride on a motocross bike when he was just a toddler.
His famous father took him on light rides to introduce him to the sport.
The riding gene must be in the Deegan blood because he took a liking to it right away.
At just ten years old, Deegan qualified for the EVS Sports Mini Olympics, where he competed on both tracks – supercross and outdoor.
He won both races and earned a title in the 5th class for both putting his name on the radar of scouts and world-renowned trainers.
Deegan is known for no fear, no backdown take on backflips in the foam pit and the dirt.
He got so good that he's painted with medals from competitions throughout his career thus far.
Haiden started attempting these flips without his dad even knowing.
Since the emerging motocross rider grew up watching his dad's friends hit the gravel on their bikes, attempting killer flips and no-handler landers, his desire to try it for himself came naturally.
He's been landing his flips since day one and has become one of the best.
"I did the backflip just for fun, and I landed it, and I am definitely doing freestyle for my living. I'm sticking to racing, and that's my biggest priority." He explained in a family YouTube video.
Professional Motocross Debut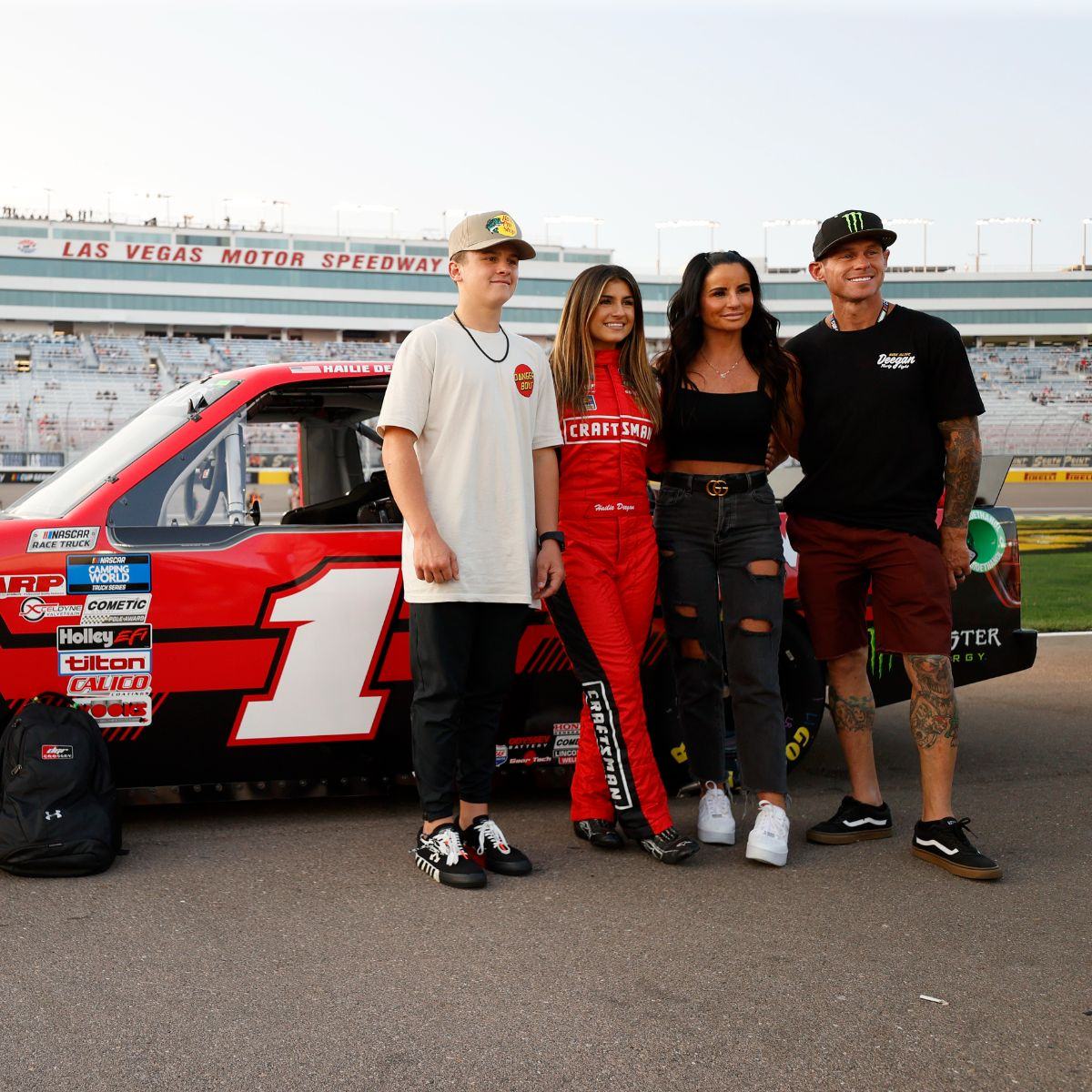 He was accepted to compete in his first Pro Debut in August 2022 at the Ironman National in Crawfordsville, Indiana, with Monster Energy Yamaha Star Racing.
He competed against the top racers in the nation.
"It's going to be a big learning experience for me, and we're looking forward to the challenge," Deegan said prior to the race.
An early crash with another rider that happened right out the gates busted the rear brake on his bike, causing him to crash hard on his first race – he came in 34th.
He came in 24th in his second run due to yet another small run-in with another competing racer. Overall, he came in 31st out of 42 bikers.
In addition to this unfortunate and unforeseeable circumstance, he didn't get a chance to study the track before the race weekend, so he believes that also contributed to his underperformance at the race.
Despite this, his participation in the race was his first step in a professional career, so his experience was beneficial for his next moves.
He explained his encounter and how he felt about it.
"I was in 11th without a rear brake the whole 30-minute moto. I felt really good. I feel like I could run the top ten speed if I had the rear brake. I was running it already without the read brake, so I'm happy with it. And then I ended up two laps to go, just bang bang. Went for the leap. My back's broken, my kee's broken. Everything is broken right now, and you know, the bike was mangled, wasn't able to finish. The way I look at this is that not everyone's gonna be the best, and I got a long way to go coming in the second last race. It's just a learning experience for me."
Despite coming in 31th being considered good for the first pro competition, it wasn't what he had been working toward or what he accepted. However, Deegan was ecstatic to be competing against some of the nation's best and most talented emerging racers in the field.
He had been practicing the sport since he was three years old, so everything in his life that he worked on had led to this opportunity.
In August 2022, Deegan won the Unadilla National.
Height
Haiden Deegan is about 5 ft 9 in (175 cm) tall.
READ MORE: Michael Waltrip Net Worth
Haiden Deegan – Net Worth
DangerBoy Deegan earned most of his wealth from competing in motocross races and sponsorships.
Some of Haiden's sponsors are KTM, Monster Energy, and Thor.
He sells merch on shopdeegan38.com/collections/danger-boy.
Therefore, Haiden Deegan has an estimated net worth of $250,000.
READ THIS NEXT: What is Amanda Serrano's net worth?