Jermaine Jackson Jr. (birth name – Jermaine LaJaune Jackson Jr.) is an American actor, the nephew of Michael Jackson, and a member of the Jackson family.
He was born on January 27, 1977, in the USA, to Jermaine Jackson and Hazel Gordy.
His father, Jermaine Jackson, is a former member of The Jackson 5 alongside Jackie Jackson, Marlon Jackson, Tito Jackson, and Michael Jackson.
His memoir, You Are Not Alone: Michael Through a Brother's Eyes, was released in 2011.
As an executive producer, Jermaine Jackson called the shots on the A&E television series, The Jacksons: A Family Dynasty.
He was raised as a Jehovah's Witness, however, he converted to Islam in 1989. Jermaine Jackson was the lead singer of the family band, the Jackson Brothers, the early incarnation of The Jackson 5. He is also known for recording duets with Whitney Houston.
His mother, Hazel Gordy, grew up in a musical family as the daughter of the founder of American record label Motown, Berry Gordy. She married Jermaine Jackson on December 15, 1973. They had three children, Jaimy, Jermaine Jr., and Autumn.
Jermaine Jackson Jr. has 8 siblings:
Dawn;
Autumn;
Jaimy;
Jourdynn;
Jaafar;
Donte;
Jeremy;
Jermajesty.
Other Family Members
He is the cousin of:
T.J. Jackson;
Taj Jackson;
Taryll Jackson;
Stevanna Jackson;
Dealz;
Austin Brown;
Yashi Brown.
He is also the cousin of:
Paris Jackson;
Prince Michael II;
Prince Michael;
Marlon Jackson Jr.;
Brittany Jackson;
Valencia Jackson.
He is the nephew of:
Janet Jackson;
Randy Jackson;
Michael Jackson;
Marlon Jackson;
La Toya Jackson;
Tito Jackson;
Jackie Jackson;
Rebbie Jackson.
He is the grandson of:
Katherine Jackson;
Joe Jackson.
He is the grandnephew of actor/recording artist Robert L. Gordy as well as composer Anna Gordy Gaye.
In addition, he is the grandson-in-law of American record executive Berry Gordy.
Movies
One of his first screen appearances was in the 1986 short movie, titled – "When the Rain Begins to Fall."
In 1992, Jermaine portrayed the teenage incarnation of his father in the series, called – "The Jacksons: An American Dream."
Girlfriend
Since 2010, Jermaine Jackson Jr. is in a long-term relationship with Asa Soltan Rahmati, an entrepreneur, artist, and reality star. Her art has been published in books by the International Museum of Women in San Francisco.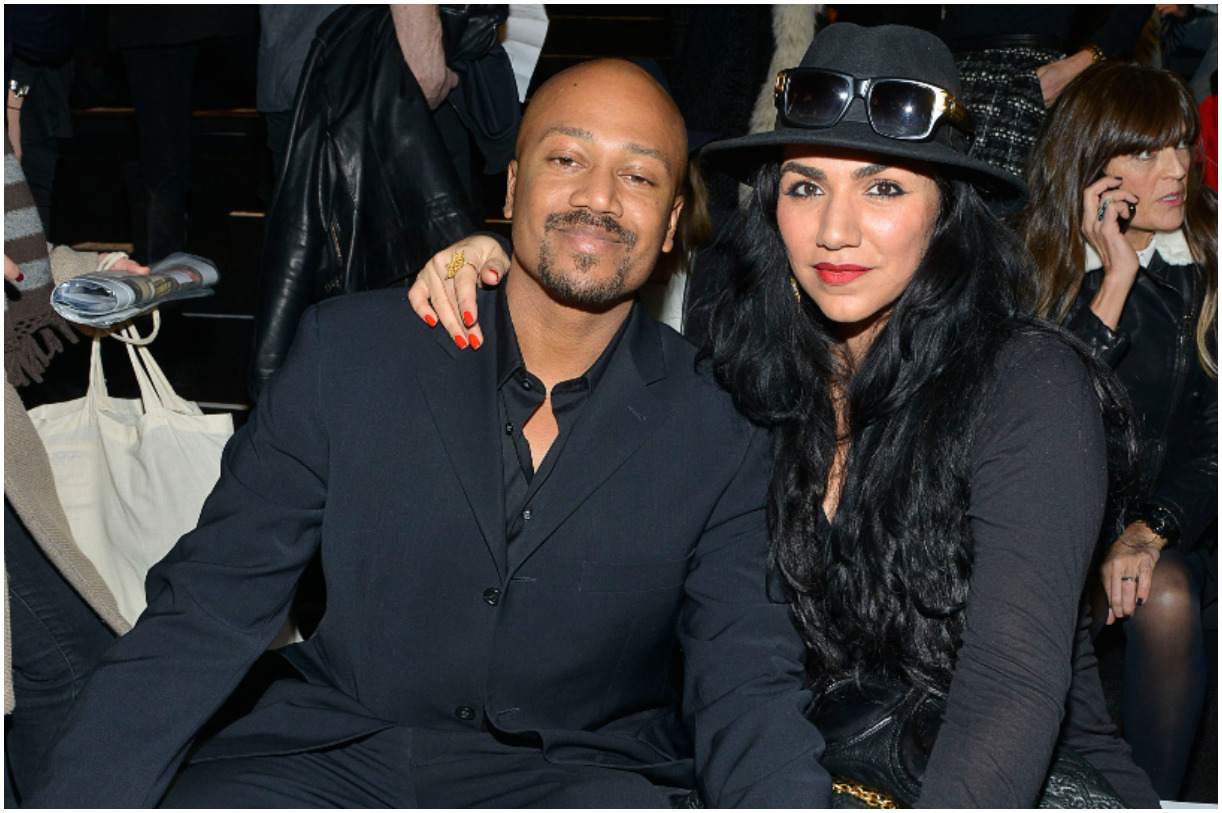 Rahmati graduated with a degree in psychology and philosophy from UCLA. Asa is best known for appearing on the Bravo television series Shahs of Sunset.
During an interview, she talked about her relationship with Jackson Jr.:
"I'm Persian, so there's always pressures about stuff like marriage or career and this kind of thing."
Asa went on to say:
"Since Jermaine and I have been together, my parents see how much in love we are and, also, they trust there's something very organic between us."
In a different interview, she said:
"I'm obsessed with Jermaine and anything and everything that comes with it."
Children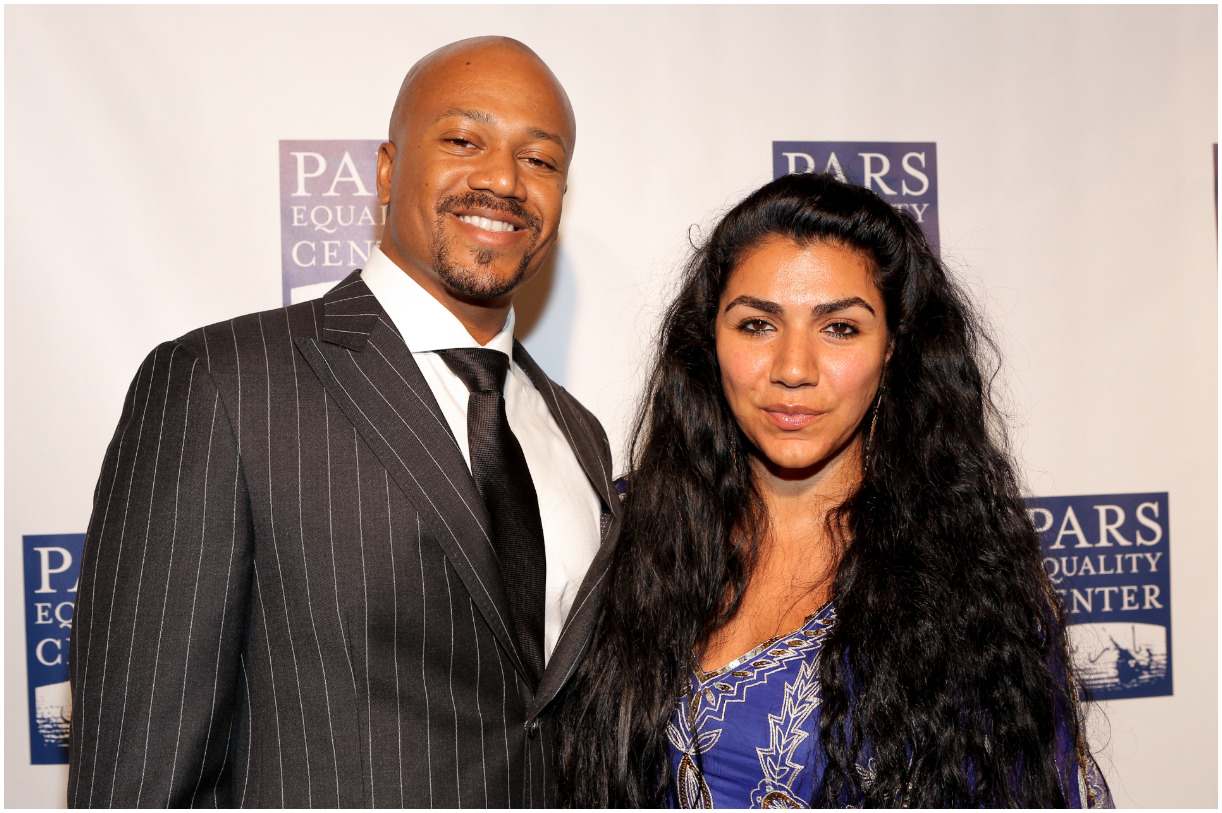 In 2016, Rahmati said she and Jermaine plan to start a family. She explained:
"We talked about all those things and we're both really excited to experience everything together, including marriage and children."
Jackson Jr confessed:
"Asa is an incredible person; she will be a wonderful mother."
When she was six months pregnant, Rahmati declared:
"I feel amazing. Being pregnant has been such a beautiful experience."
The two welcomed their son, Soltan Jackson, on January 20, 2017.
In a recent interview, Rahmadi revealed that she had to have emergency surgery (when she was pregnant):
"I [went] through 14 hours of hardcore labor. I mean, it's crazy the kind of pain you're going through. It's not even pain; it's some other thing."
She continued:
"And Soltan didn't like it. His heartbeat went from 152 to 40, it just dropped within 30 seconds."
Rahmati added:
"Long story short, I ended up having to have an emergency C-section."
Asa posted a caption celebrating her son (Soltan) as she celebrated his second birthday. She wrote:
"Our Dearest Most Beloved Soltan, when you were born today two years ago, [you] changed our lives forever. [You are] the most magical, funny, intelligent, beautiful soul."
Jermaine Jackson Jr. – Net Worth
Jackson Jr. earned most of his wealth from his movies as well as being part of the famous Jackson family. His father has an estimated net worth of about $5.2 million, while his mother of $1.7 million. Therefore, Jermaine Jackson Jr. has an estimated net worth of $1.2 million.
Featured image source – © Guliver / Getty Images.
References

https://www.bravotv.com/the-daily-dish/asa-soltan-rahmati-jermaine-jackson-jr
https://www.refinery29.com/asa-soltan-pregnant-jermaine-jackson