Trevor Engelson is an American talent agent, film producer, and director, who gained fame for the 9/11 film Remember Me. But, he is best known as the ex-husband of Meghan Markle.
Biography
He was born on October 23, 1976, in Great Neck, New York, USA.
Engelson attended John L. Miller Great Neck North High School.
After high school, Trevor attended the University of Southern Califonia's prestigious School of Communications.
Engelson began his career as a production assistant.
In 2011, he founded the production company named – "Underground Films."
Trevor is also the executive producer on US TV shows Heathers and Snowfall. Moreover, Engelson is the manager of many film directors, novelists, actors, and screenwriters in LA.
In 2019, Engelson served as executive producer of Desi Lydic: Abroad.
Meghan Markle
On September 10, 2011, Engelson married Meghan Markle, at the Jamaica Inn in Ocho Rios.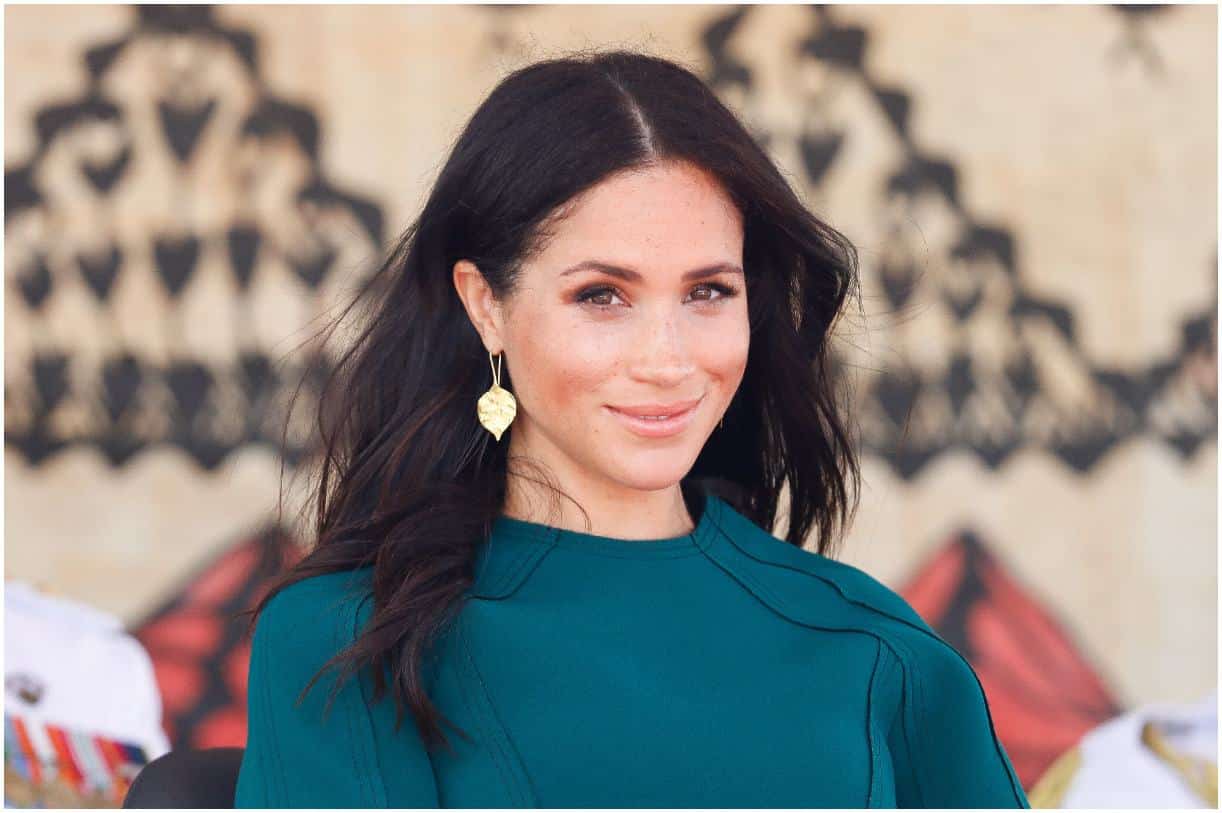 One guest recalled:
"The ceremony was over very quickly – in about 15 minutes. Then everyone hit the dance floor. It seemed they all just wanted to party."
Trevor and Meghan reportedly started dating back in 2004, and after 7 years together, the two tied the knot in a casual ceremony.
The couple quietly separated in August 2013. They divorced on March 7, 2014. Their marriage dissolved in a no-fault divorce, citing irreconcilable differences.
READ MORE: The Father Of The Internet – Vint Cerf
A source said that their long-distance relationship (she was filming Suits in Toronto) didn't work for Markle and Engelson, explaining:
"Trevor was based in LA while Meghan was in Toronto, a 5-hour flight away. It was a very difficult way to start married life. They really battled with long distances."
In 2014, Markle started to date celebrity chef Cory Vitiello. According to sources, they were dating right up until the time Megan met Prince Harry.
READ MORE: Meet Rupi Kaur, Queen of the 'Instapoets'
In late 2016, Markle started dating Prince Harry. Later, the Royal wedding between Meghan and Prince Harry took place in Windsor on May 19, 2018.
One of Engelson's friends confessed:
"Meghan broke Trevor's heart, pure and simple. He is still in love with her and so the revelation of her new relationship with Harry has hit him hard."
Engelson's maternal uncle, Mickey Miles Felton, said when Markle started the divorce process:
"It was definitely [Markle's] loss, but, hey, who knows what makes someone happy?"
Charlotte McKinney
After losing Markle, Trevor had dated Charlotte McKinney, an American actress and model, who was Maxim's Instagram Girl of the Week in November of 2014.
In addition, Charlotte was named a competitor on season 20 of the television show – "Dancing with the Stars."
READ MORE: Ken Ham Sells Ark Encounter Land To Himself For $10
Bethenny Frankel
After his divorce from Meghan, Trevor also dated Bethenny Frankel, an American author, entrepreneur, and reality television personality, who gained fame after being cast on the Bravo reality TV series – "The Real Housewives of New York City."
Bethenny said:
"I met him in Chicago and we were supposed to go out, and I ended up seeing him one time and he'd been texting me. He's a producer in L.A. He told me that he was married before."
In the present day, their relationship is strictly business. She detailed:
"He looks a little bit like my ex, which scares me. We bypassed the romantics and went into the business."
Frankel also said she reached out to Trevor when Meghan went public with her engagement to Prince Harry. She said:
"I'm like, 'Holy s###, your ex is going to be a princess!'"
In a recent tweet, Bethenny wrote about her relationship with Trevor:
"Never dated. Met. But I guess we're not going to let the truth get in the way of a good story."
She also wrote:
"While we're at it, I was engaged to one of the Hemsworth brothers but he wasn't good looking enough for me."
Tracey Kurland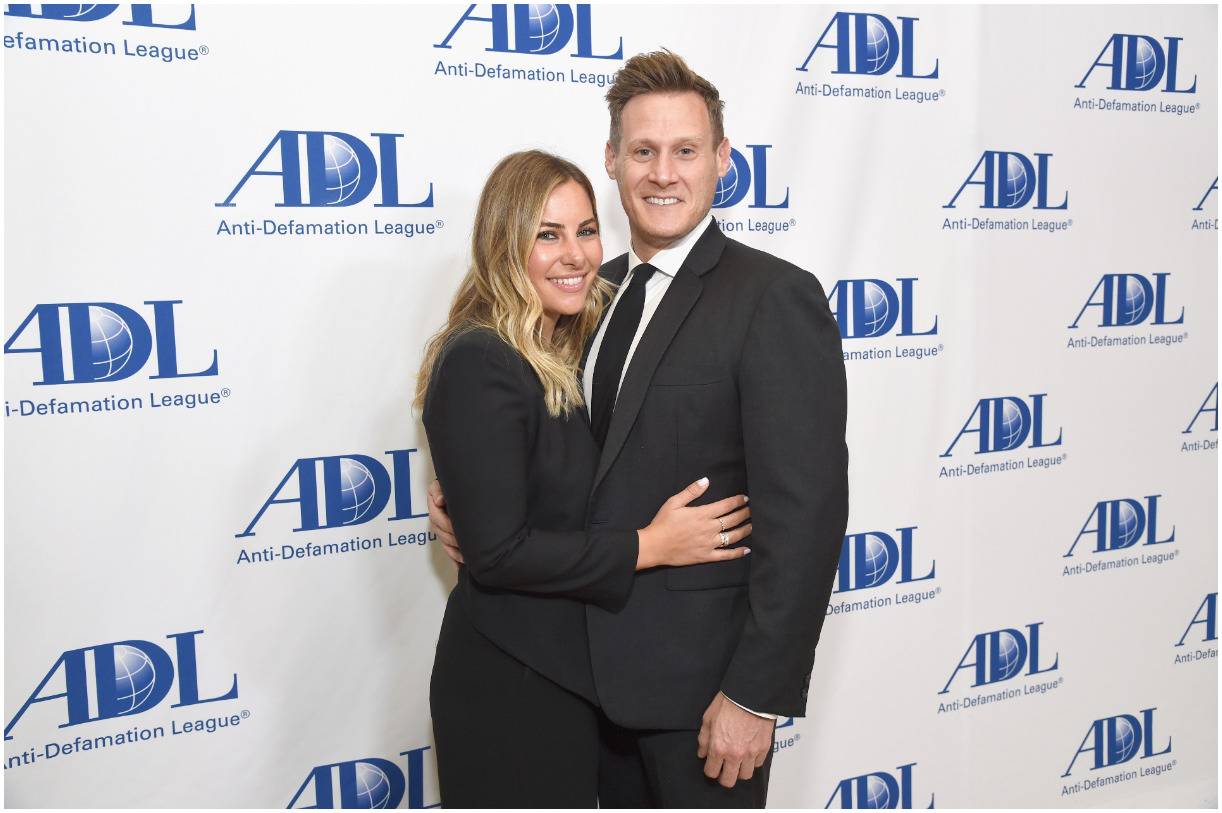 Just after 14 days of Markle's Royal wedding, Trevor got engaged to Tracy Kurland, a nutrition and health expert.
In 2008, Tracey graduated from the University of Southern California in LA. In 2014, Kurland completed her master of science in nutrition education at the Teachers College of Columbia University. Since January 2015, Tracey has worked as a registered dietitian at The Renfrew Center in LA.
The couple married on May 11, 2019, in a small, intimate ceremony in Hidden Hills, California. One guest said:
"The wedding seemed like a small, casual but intimate affair – a world away from Meghan's huge marriage to Harry in England."
In April 2017, Trevor and his wife were seen together at the Anti-Defamation League Entertainment Industry Dinner.
READ MORE: Tyga Was Married to Jordan Craig
Trivia
In 2018, Trevor was set to start work on a fictional drama for Fox Broadcasting about a divorced woman who marries a prince.
A senior TV executive said:
"Trevor's project is currently on hold after several months of anguish for Meghan."
He later added:
"The plan was for the series to come out during the aftermath of the royal wedding later this summer, but things have changed."
Engelson earned most of his wealth from being a film producer. For instance, Trevor produced a few films, including – All About Steve, License to Wed, and Remember Me. In addition, he is the manager of numerous Hollywood stars. Therefore, Trevor Engelson has an estimated net worth of $12 million.
READ THIS NEXT: Key Facts About Pnina Tornai
Featured image source – © Guliver / Getty Images.
References

https://www.msn.com/meghan-markle-was-reportedly
https://www.aol.com/meghan-markles-ex-husband-trevor-engelson
https://www.cosmopolitan.com/meghan-markles-ex-husband-trevor