Scott Aukerman is an American comedy actor, television and radio host, and screenwriter who became known for his work on the Comedy Bang! Bang! series alongside fellow comedian Reggie Watts as well as on the Emmy-nominated Mr. Show with Bob and David.
Biography
He was born on July 2, 1970, in Georgia, USA. Scott grew up in Orange County, California. He attended Cypress High School and the Orange County High School of the Arts, studying musical theater and acting. In addition, Scott wrote plays in his spare time. During an interview, he said:
"Growing up in Orange County, it feels like L.A. and Hollywood are a million miles away; there's no clear pathway to being in show business when you're down there."
Aukerman later added:
"I went to the Orange County High School of the Arts because that was the only place to do any kind of creative acting or anything like that; but it was very focused on sending people to Broadway."
During high school, Scott hosted a public-access television show called Centurion Highlights, which was based on the school's mascot.
While attending Orange Coast College in Costa Mesa, Aukerman and B. J. Porter (a fellow student) began writing together when they were both performing and scripting in a radio show called Lutz Radio.
In 1995, at the request of his friends, Porter and Scott started performing at The Comedy Store in LA under the moniker "The Fun Bunch." This was a name that was meant to parody improvisation groups at the time.
Mr. Show (an American sketch comedy series which aired on HBO from November 3, 1995, to December 28, 1998) co-creator Bob Odenkirk was in the audience and soon tapped Porter and Scott to write for and sometimes perform on the show in its 4th season.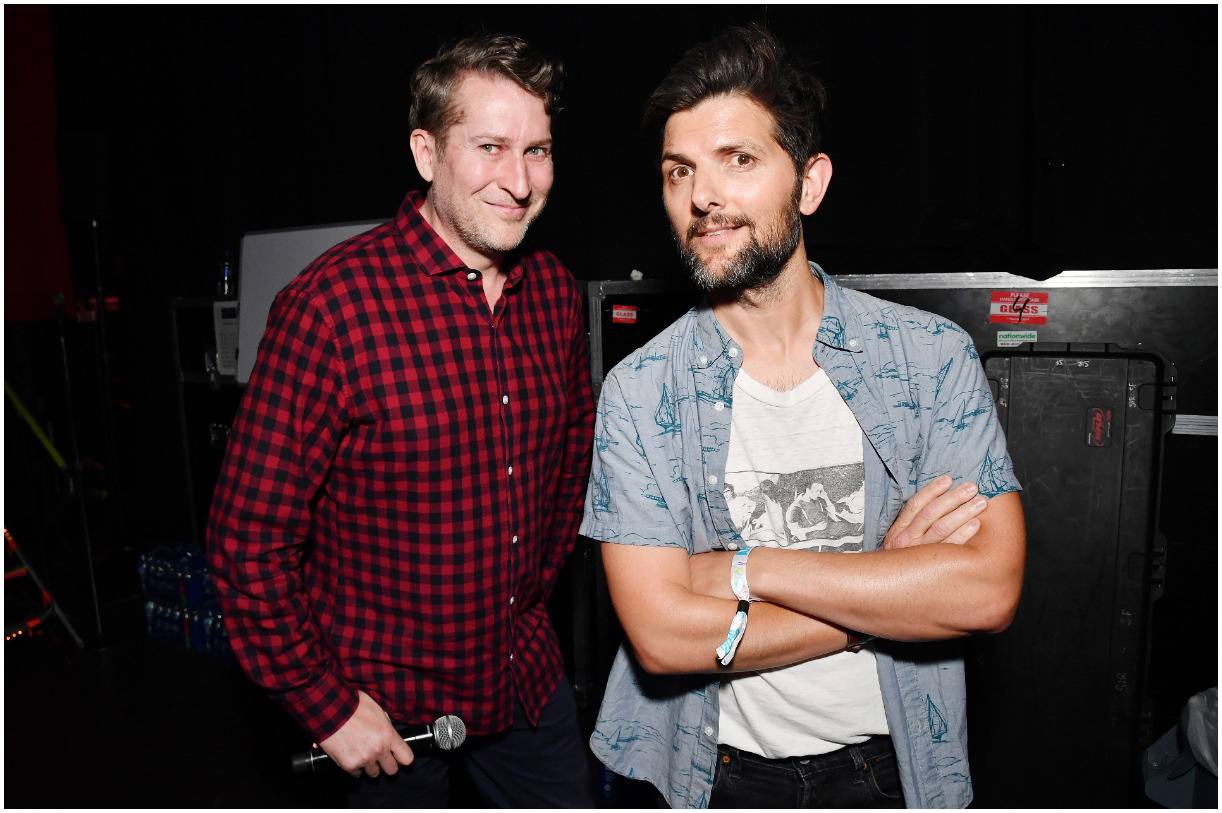 After the show's cancellation, Scott and Porter segued into writing television and film scripts, most notably the first draft of the film "Tenacious D in The Pick of Destiny" and "Run Ronnie Run!."
In 2002, Porter and Scott started the alternative comedy showcase, titled – "Comedy Death-Ray," that ran Tuesday night at the M Bar in Los Angeles. In 2011, they parted ways, and "Comedy Death-Ray" was renamed "Comedy Bang! Bang!"
In 2018, Time Magazine named the podcast one of The 50 Best Podcasts to Listen to Right Now. Additionally, The A.V. Club named it one of 2010's "Best Podcasts," whereas Entertainment Weekly called the podcast:
"often strange, consistently hilarious, always unpredictable."
In 2007, Scott released a self-described "joke record," Scott Aukerman's Koo Koo Roo's Greatest Hits.
In 2014, he started a limited-run podcast with actor Adam Scott (an American actor, producer, comedian, and podcaster who is best known for his role as Ben Wyatt in the sitcom Parks and Recreation) entitled U Talkin' U2 To Me?, that is ostensibly devoted to the career and discography of the band U2.
Scott took on the role as the head writer for the 2009 MTV Movie Awards and co-wrote and executive produced a pilot for Comedy Central, entitled – "The New Andy Dick Show."
He also started to host Comedy Death-Ray Radio, a comedy-themed broadcast based upon the live show, on Los Angeles radio station Indie 103.1, on May 1, 2009.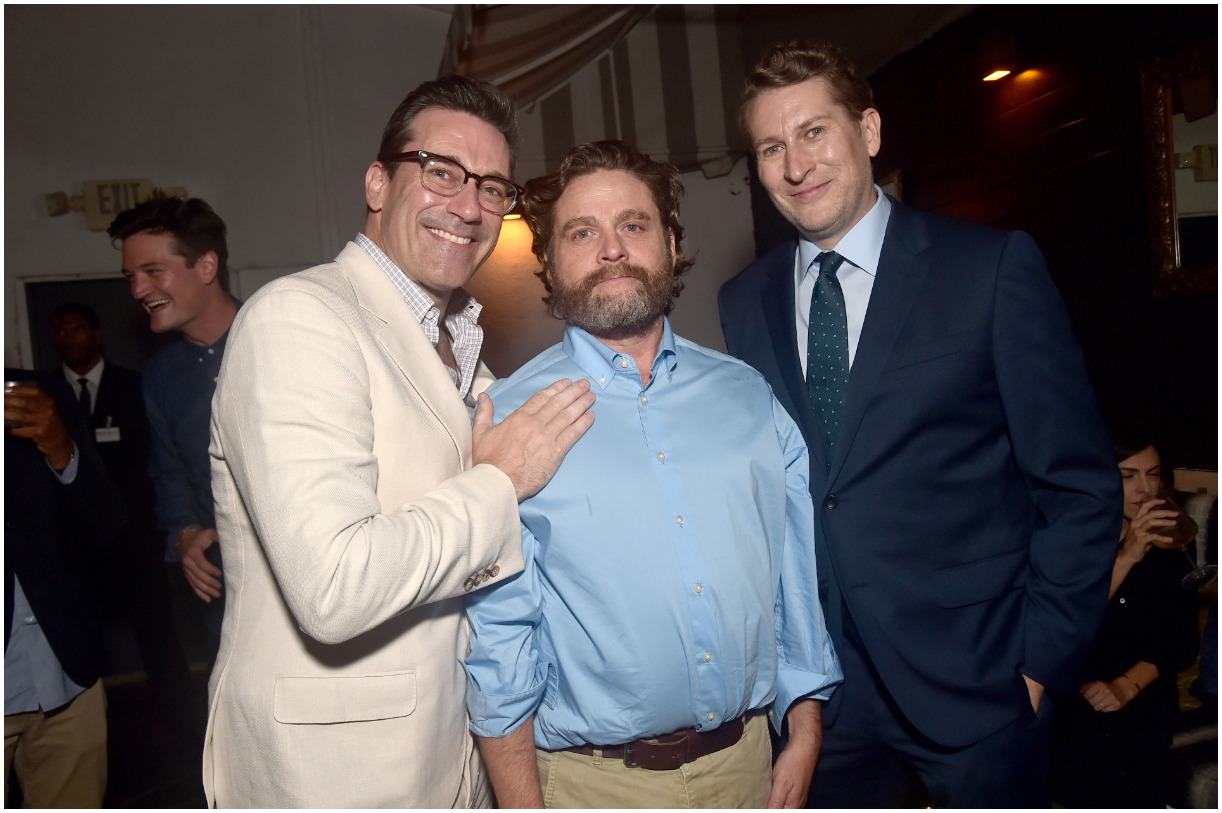 Scott had many guest collaborators, including:
Harris Wittels;
Andy Daly;
Nick Kroll;
James Adomian;
Mike Hanford;
Neil Campbell;
Lauren Lapkus;
Paul F. Tompkins.
On December 2, 2016, Comedy Death-Ray Radio ended after 5 seasons and 110 episodes.
In 2018, Porter and Scott started a continuation of the podcast called R U Talkin' R.E.M. RE: ME? which concentrates on the band R.E.M.
Wife
In 2008, Scott Aukerman married Kulap Vilaysack, a director and actress. She directed a documentary about her family tree entitled Origin Story. As an actress, Kulap is known for her work with the Upright Citizens Brigade and for her role as Nurse Kulap on the show Children's Hospital.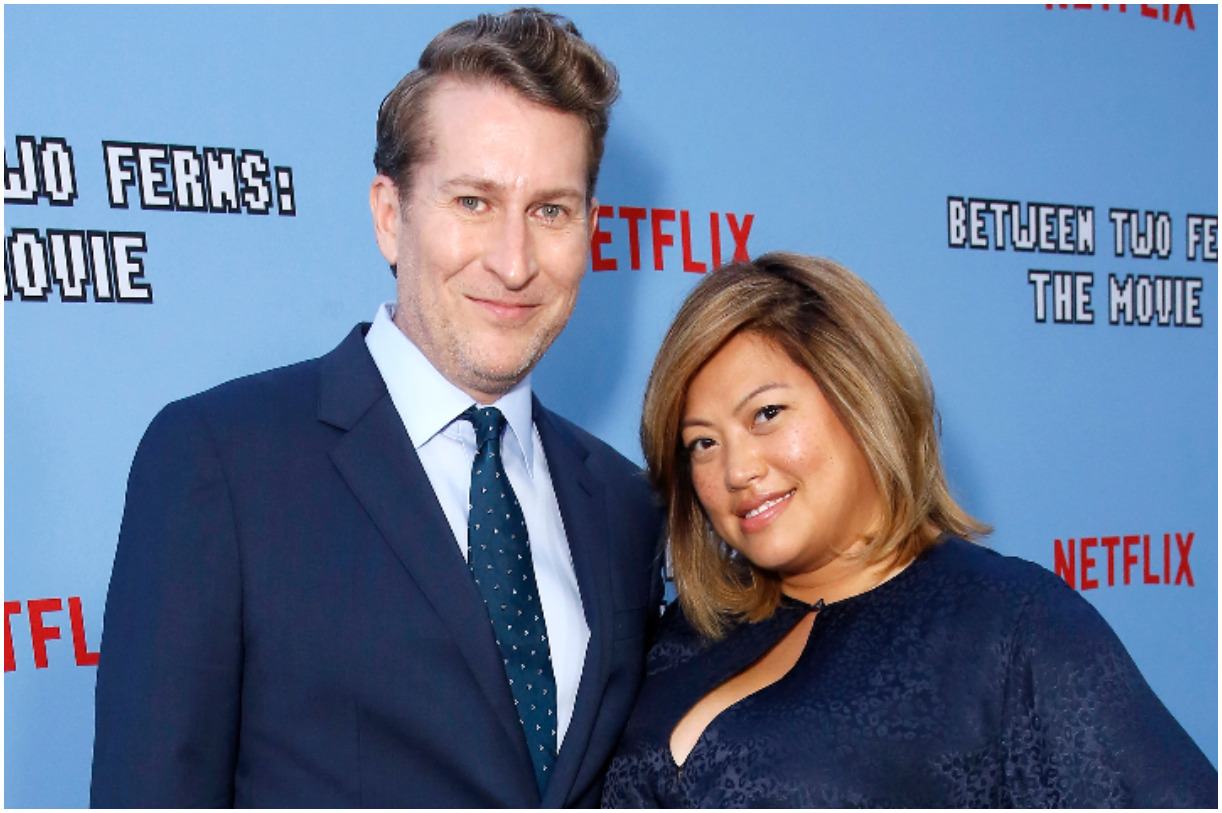 In 2007, Vilaysack worked as an associate producer on America's Got Talent. Other television guest appearances include:
Whitney;
Bob's Burgers;
Reno 911!;
The Office;
Happy Endings;
The Sarah Silverman Program;
Parks and Recreation;
The Hotwives of Orlando.
The couple has two dogs called Molly Ringwald and Georgia Michaela. In September 2016, their dog Rocky died.
Height
Aukerman is 6 ft 3 in (191 cm) tall.
Trivia
He was raised in a religiously observant household, attending a Baptist church several times per week until college.
In 2010, he joined a "writers lab", writing film scripts for Imagine Entertainment. Also, Patton Oswalt and Aukerman co-wrote a television pilot for Fox, that the network ultimately passed on. In the same year, Scott wrote a feature film script for friend Zach Galifianakis for Fox.
In 2010, Scott along with Jeff Ullrich (a producer, known for Alone Up There and Earwolf Presents: The Perfect Drop), started the Earwolf network. They also produced and released a few podcasts. In the following year, they announced a partnership with Funny Or Die.
In 2009, Porter and Scott wrote a pilot script for NBC, named – "Privates." But, NBC ultimately passed on the show.
READ MORE: Bill Burr Net Worth
In 2007, a feature film script he wrote with Odenkirk and Porter, named – "Kanan Rhodes: Unkillable Servant of Justice," was acquired by MTV Films, although, the script is currently unproduced.
In 2007, Porter and Scott produced internet shorts with "Comedy Death-Ray" comedians for the website Super Deluxe. These included 2 episodes of Lake Charles Lake as well as 3 episodes of The Brody Stevens Interview Challenge.
In 2015, he won the Primetime Emmy Award for Outstanding Short-Format Live-Action Entertainment Program.
Other famous artists are Philip McKeon, Bryan Callen, and Colin Mochrie.
Scott Aukerman – Net Worth
Aukerman earned most of his wealth by hosting his podcasts, appearing in several movies, and writing numerous film and show scripts. In addition, he sells merchandise, especially T-shirts. Therefore, Scott Aukerman has an estimated net worth of $2.5 million. His wife, Kulap Vilaysack, has an estimated net worth of $1.5 million.
Featured image source – © Guliver / Getty Images.
READ THIS NEXT: Duncan Trussell Net Worth
References

https://www.dayton.com/brothers-and-mole-man-part-strange
https://www.vulture.com/article/best-podcasts.html