What is Joel Schiffman's net worth? Who is Joel Schiffman's first wife?
Introduction
Joel Schiffman is a man who never planned on being in the spotlight.
In fact, the financier and rugby fanatic doesn't even like the glitz and glamor of Hollywood—and he barely uses social media.
But fate—or fame—had other plans for him when it put him in the orbit of current affairs anchor, Hoda Kotb.
The pair, who met in 2013, have been inseparable ever since, and have built a family together.
Here's what we know about the white-collar worker and the relationship that threw him into the limelight.
The Origin Story
Joel Schiffman was born on March 21, 1958.
An avid academic with clear goals, he attended the University of Pennsylvania, the University of California, and Wharton School of Business.
Wife
Before he met Today show superstar Hoda Kotb, Joel Schiffman was married to the tennis coach, Burzis Kanga.
He and his wife of two years had one child—a daughter named Kyle who is now in her teens.
The UCLA graduate currently works as the head of US distribution at Schroder Investment Management, but he's formerly held positions of major financial influence with Janus Henderson, Columbia Management, and Lord, Abbett & Co.
The Meet Cute
In 2013, Schiffman attended a Wall Street event where Hoda Kotb was speaking.
Afterwards, the star was signing books when Schiffman approached her.
Kotb later complained that she hadn't wanted to go to the event, and everyone was bored by her speech.
When Schiffman went to get her autograph, he also got Hoda's attention.
She confirmed with a friend that the Jewish financier was single, and arranged to connect with him via email.
For years after that first meeting—two years, at least—Joel and Hoda worked hard to keep their relationship safe from prying public eyes.
Publically, Hoda referred to him only as Boots, until they moved in together in 2016.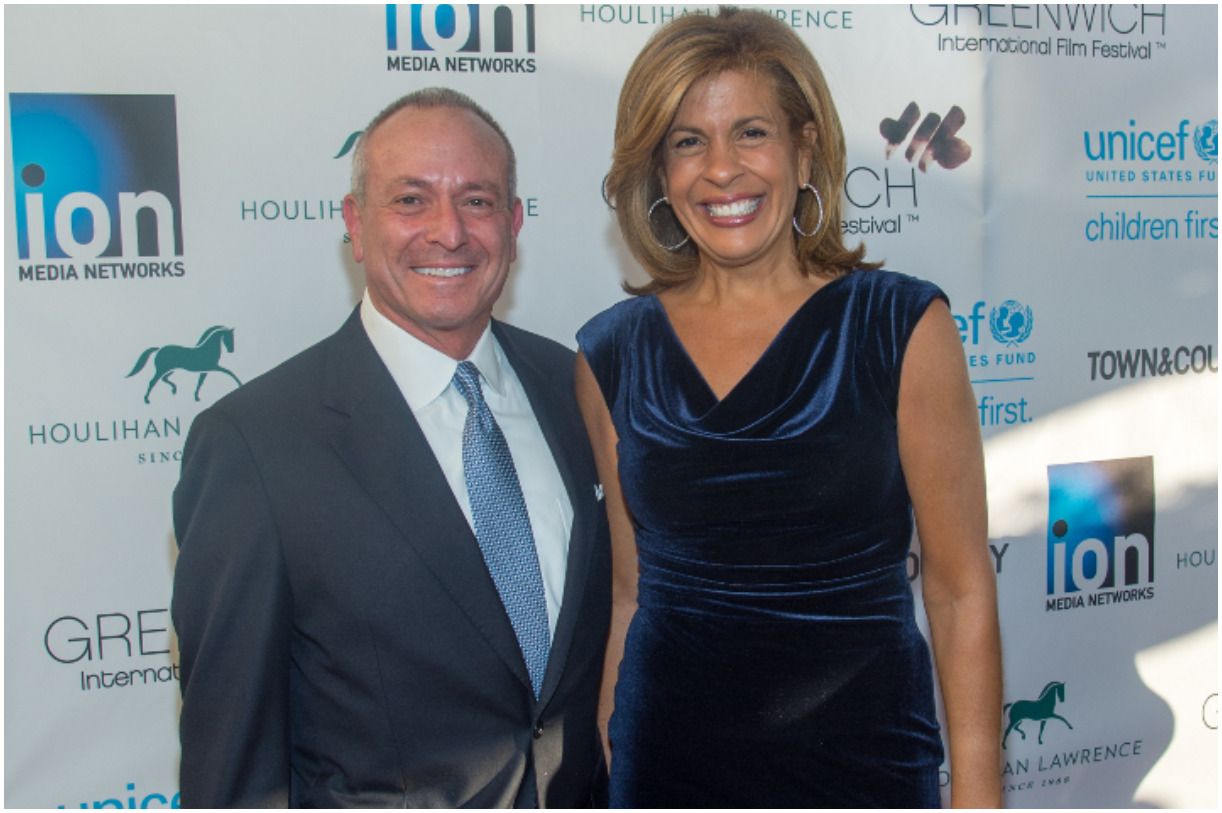 Although fans across the world knew Hoda had a partner (and were chomping at the bit to find out who he was), the pair successfully protected themselves from public scrutiny for longer than the lifespan of most Hollywood marriages.
READ MORE: Who is Laura Stylez's boyfriend?
The Engagement
After moving in together, the pair continued to live a fairly low-key life together.
Despite attending public events together for Hoda's work, they kept their relationship private and adopted a daughter together in 2017.
The couple named her Haley Joy Kotb, and she was joined by an adopted sister, Hope Catherine, in 2019.
After the pair adopted Haley, Hoda shared with talk show host Wendy Williams that she had gone to Joel—who already had a daughter from his first wife—to discuss the possibility of adoption.
She told him to take a week, or as long as he needed, to decide.
He said that he didn't need it, and Hoda knew she'd chosen the right man.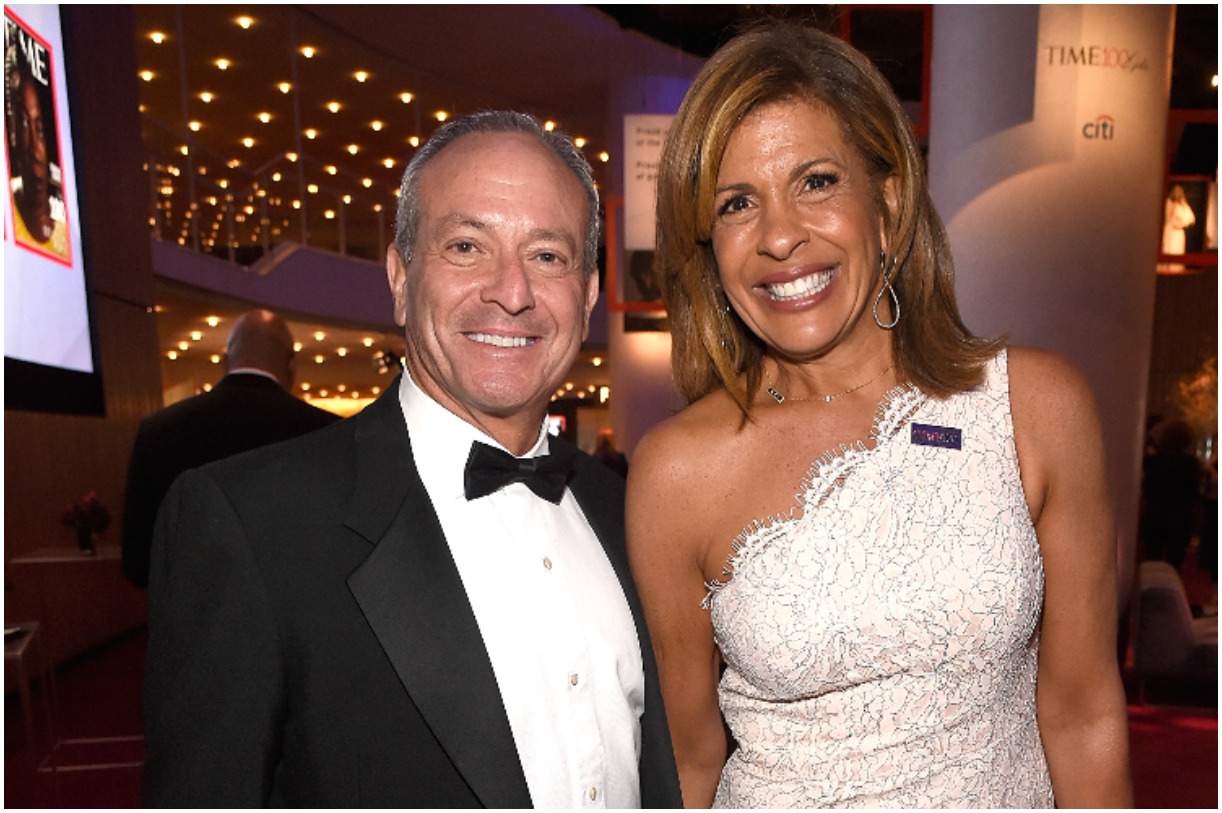 Everything was going so well for the couple, that Schiffman made the decision to pop the question while the pair were holidaying in Mexico.
On the Today show, Hoda shared the proposal with her co-anchors, telling them that Schiffman got down on one knee in the middle of their meal.
After what Hoda described as a spiel of 'beautiful things,' Joel asked the vivacious anchor: 'Would you be my wife?'
Naturally, Hoda said yes.
The couple split in January 2022.
READ MORE: Mercedes "MJ" Javid Net Worth
Away From The Limelight
While studying at UCLA, Joel began playing rugby. Even decades later, the financier still follows the sport—and his old team.
Joel credits the sport by teaching him some extremely meaningful life lessons, which have helped him throughout life.
As Joel nears retirement with a lifetime of exciting experiences behind him, and a life full of family and love ahead, those life lessons have clearly put him in good stead.
Joel Schiffman – Net Worth
Joel worked for Trail Ridge Capital, Connor & Birdwell, Columbia Management, and Janus Henderson Investors U.S.
Since early 2019, Schiffman works for Schroder Investment Management.
Therefore, American entrepreneur Joel Schiffman has an estimated net worth of $20 million.
Joel stays firmly out of the limelight, but you can catch a glimpse of life with the Schiffman's on Hoda Kotb's Instagram page.
READ THIS NEXT: Who is Raquel Bessudo?