John McCain was an American Vietnam War veteran, military officer, and politician who served as a US Senator from 1987 until his death in 2018.
Biography
He was born on August 29, 1936, at the Coco Solo Naval Air Station, Panama Canal Zone, as John Sidney McCain III. At the time of his birth, the Panama Canal was a US territory.
His grandfather, John S. McCain Sr., was the first of the family to attend the US Naval Academy.
In 1954, he graduated from Episcopal High School in Alexandria, VA.
In 1958, McCain graduated from the Naval Academy at Annapolis. He wrote in 1995: "I remember simply recognizing my eventual enrollment at the Academy as an immutable fact of life and accepting it without comment."
In 1960, he completed flight school. Later, McCain was assigned to A-1 Skyraider squadrons.
As a US Navy pilot, John McCain III was captured on October 26, 1967, after his plane was shot down while on a bombing run over Hanoi. McCain later said: "Some North Vietnamese swam out and pulled me to the side of the lake and immediately started stripping me, which is their standard procedure."
He eventually spent 5 and a half years in various prison camps. McCain was released on March 14, 1973.
Following his release, McCain spent nearly 5 months recuperating and receiving medical treatment. He also earned Distinguished Flying Cross, Purple Heart, Bronze Star, and the Silver Star.
"I spent five and a half years in prison," McCain joked in 2009 on Late Night with Conan O'Brien. He added: "The worst part was coming home and finding out Green Acres had been canceled. What the hell was I fighting for?"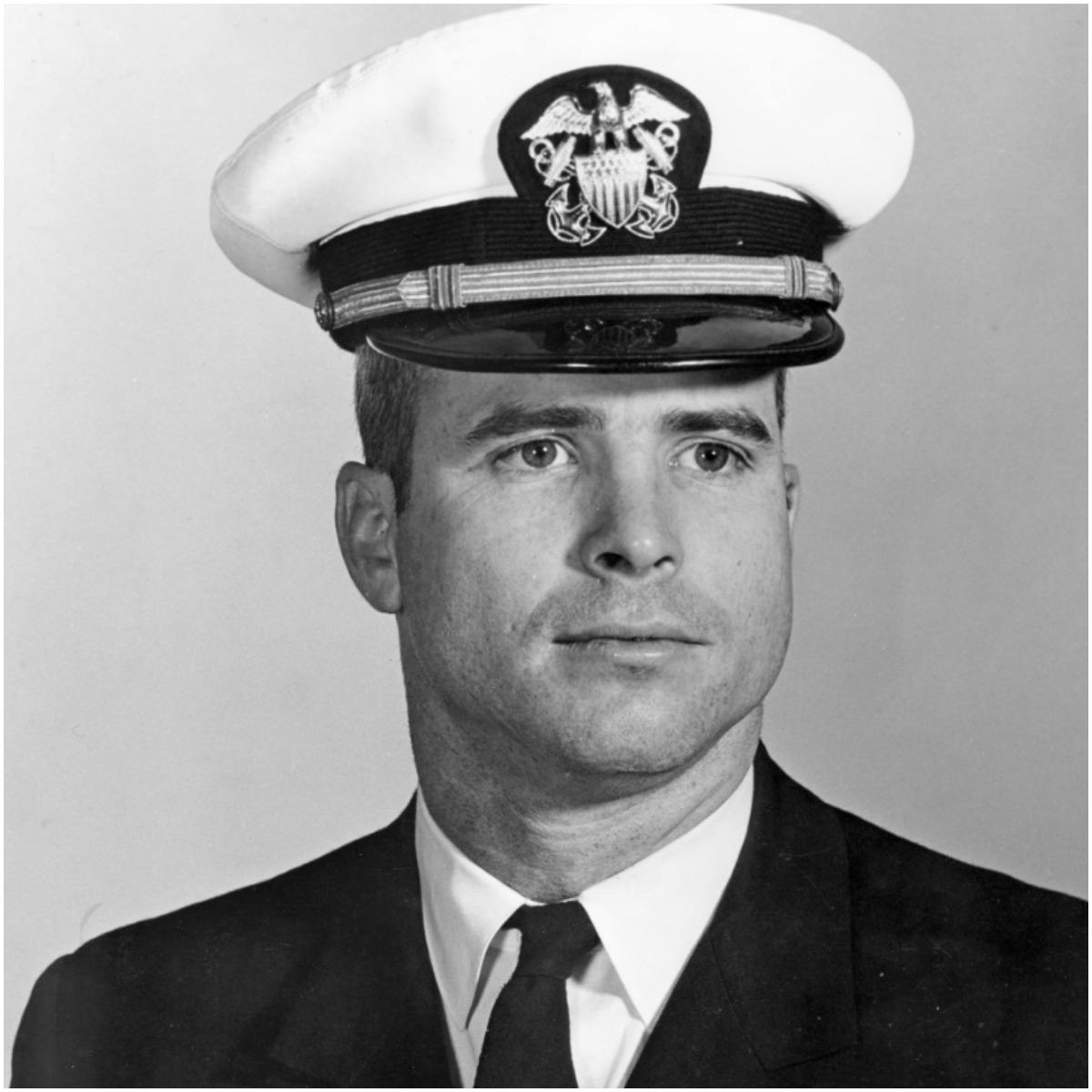 In 1977, McCain became the navy's liaison to the US Senate. In 1981, he retired from the Navy as a captain.
From 1983 to 1987, he was a member of the U.S. House of Representatives from Arizona.
Time magazine named John McCain as one of the 25 Most Influential People in America in 1997.
He won re-election to a third Senate term in November 1998.
In 1999, McCain published a book titled – "Faith of My Fathers." In the book, he details his own experiences as a POW.
In 2000, McCain lost the Republican presidential nomination to George W. Bush, who won the White House.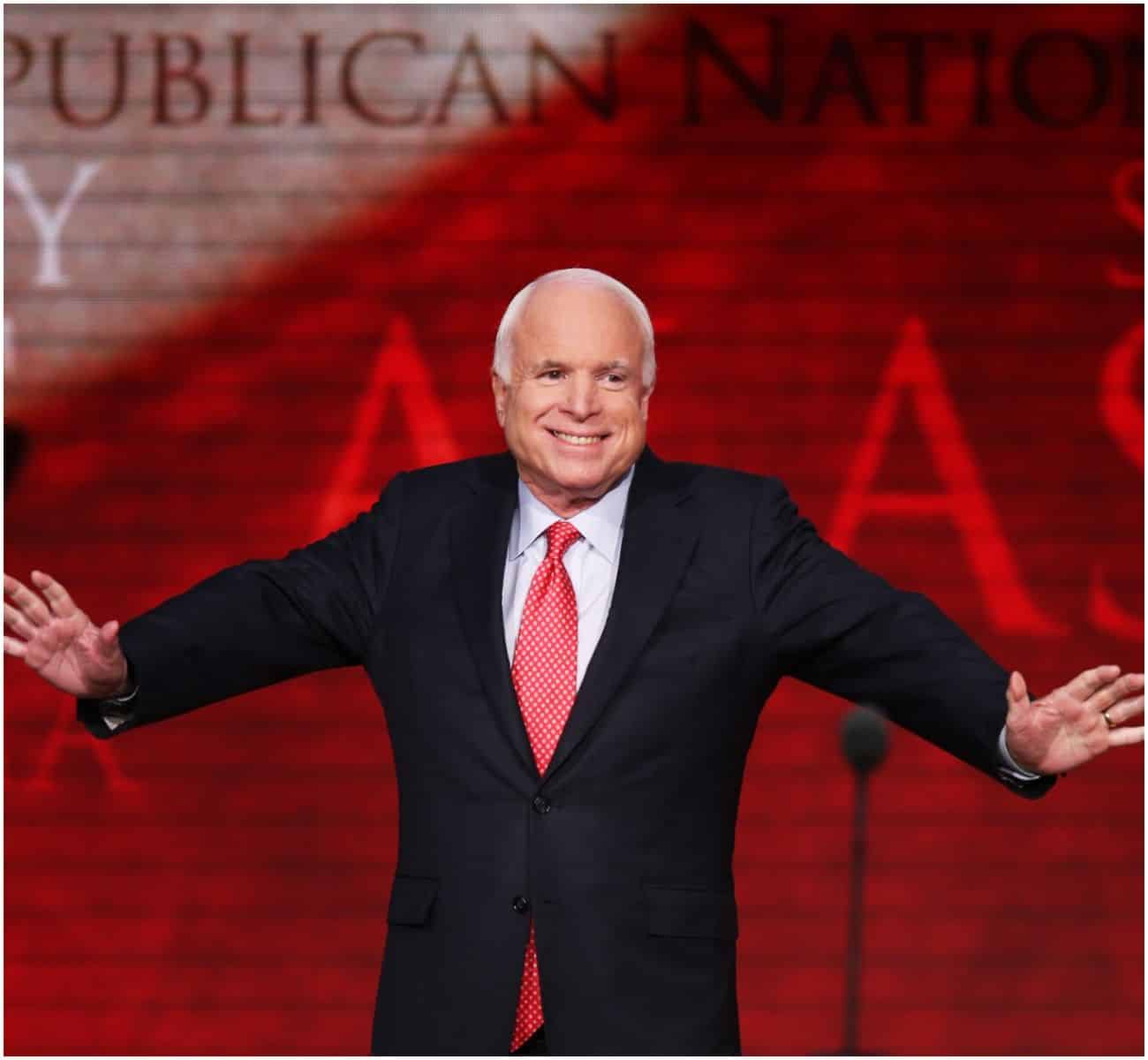 In 2007, he published another book called "Hard Call: The Art of Great Decisions." The book earned $1.7 million from sales, which he donated to charity.
On April 25, 2007, McCain formally announced his intention to run for President of the United States. He said: "I am fully prepared to be commander in chief. I don't need on-the-job training."
In August 2008, McCain chose Sarah Palin, the governor of Alaska, as his vice-presidential running mate. During the 2008 election, it was reported that McCain and his family own 13 cars. He lost the presidential elections to Barack Obama.
In 2010, he was inducted into the Arizona Veterans Hall of Fame.
In May 2018, McCain released a memoir titled – "The Restless Wave."
Wife
On July 3, 1965, McCain married Carol Shepp, a former fashion model. The two divorced in 1980.
On May 17, 1980, John McCain married Cindy Lou Hensley.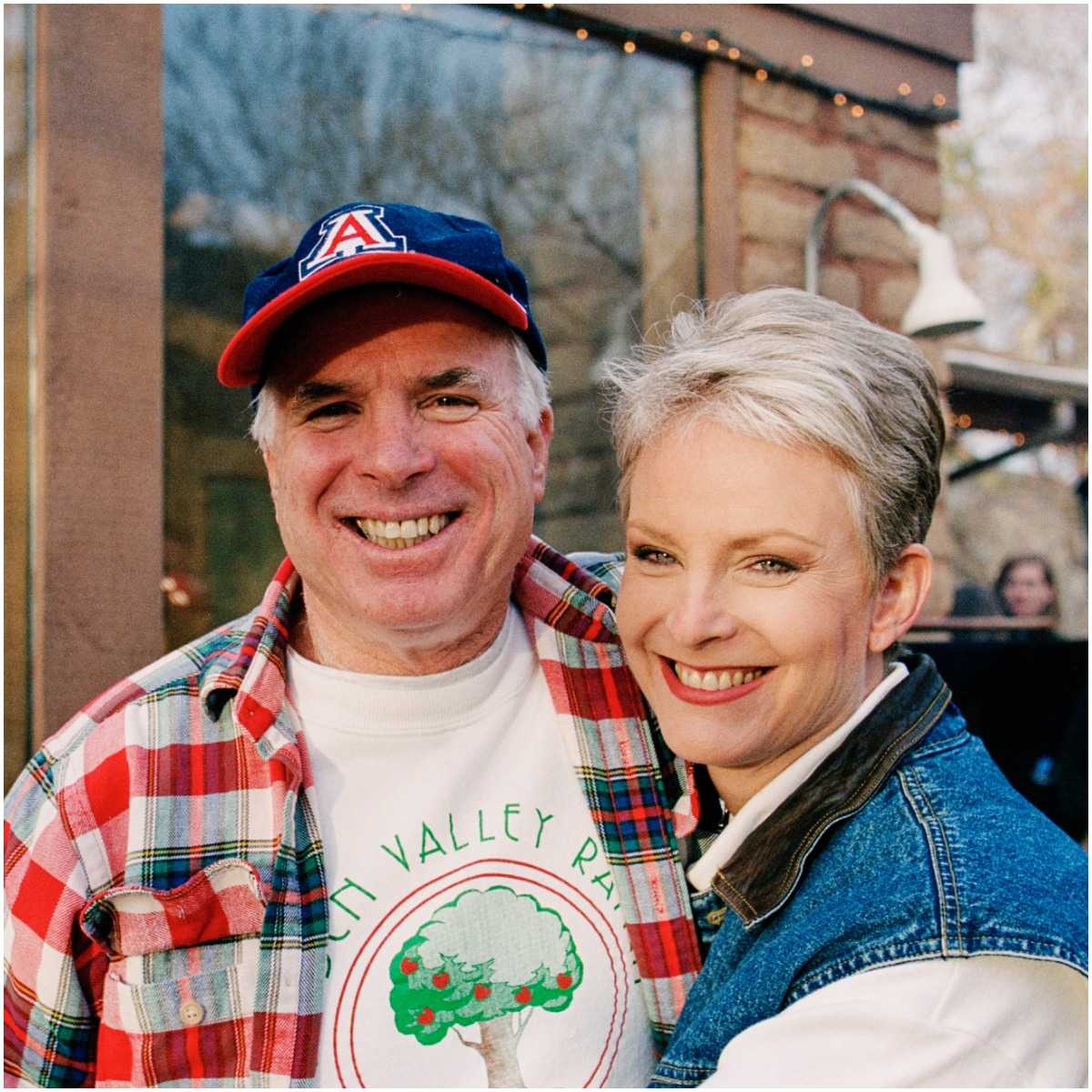 She is the only child of the founder (Jim Hensley) of one of the largest Anheuser-Busch beer distributors in the US. The two first met in 1979 at a reception in Hawaii while escorting a senate delegation.
Children
With his first wife, McCain has a daughter, Sidney. In addition, he adopted Carol's two children, Andrew and Douglas.
With Cindy, McCain had a daughter, Meghan, born in 1984. Meghan is a co-host on "The View," and she is an ABC News Politics analyst.
John and Cindy also have two sons, James and John IV.
The couple adopted a three-month-old girl from a Bangladeshi orphanage run by Mother Teresa. The girl was named Bridget.
Death
John McCain passed away on August 25, 2018, in Arizona, due to brain cancer. He was diagnosed with brain cancer in the summer of 2017.
Donald Trump stated: "My deepest sympathies and respect go out to the family of Senator John McCain. Our hearts and prayers are with you!"
Note – when he died, McCain's family requested that Donald Trump not attend the funeral services in Washington and Arizona.
Reese Witherspoon tweeted: "Respect for this American citizen who proudly served our country for so many years."
McCain was survived by his mother, Roberta McCain, who was 106 at the time of his death.
READ MORE: Who is Clay Pell's wife?
Height
McCain was 5′ 9″ (1.75 m) tall.
Quotes
"The truth is sometimes a hard pill to swallow."
"Courage is not the absence of fear, but the capacity for action despite our fears."
"Like most people of my age, I feel a longing for what is lost and cannot be restored."
Trivia
He quit his two-pack-a-day cigarette habit in 1979.
READ MORE: Justin Kan Net Worth
John McCain – Net Worth
McCain earned most of his wealth from his books (The Restless Wave, Thirteen Soldiers, Remember, Character Is Destiny, Why Courage Matters, and Faith of My Fathers).
He also received a pension from the Navy and a salary as a US Senator. Therefore, at the time of his death, John McCain had an estimated net worth of $16 million.
His wife, Cindy McCain (heiress to Hensley & Co., which is one of the largest Anheuser-Busch distributors in the country), has an estimated net worth of $300 million.
Featured image source – © Guliver / Getty Images.
READ THIS NEXT: Biography of George W. Bush