What would our lives be without the entertainers that elicit laughs with every word?
Whether they take to the stage or stay behind the big screen, these jokesters fill their audiences with incomparable laughter.
While countless celebrities stick to one medium or the other, there are those chosen few who conquer every venue.
Consummate comedians make the most of any performance, regardless of their accommodations.
One such artist turned a life on tour around and brought their spectacles not to our theatre but to our computers.
That one choice changed the face of viral entertainment forever – but it altered the life of Keith Habersberger even more.
The Origin Story
Donald and Patricia Habersberger gave birth to a giggling baby boy on June 19, 1987.
From the time he came into this world, Keith Douglas Habersberger always laughed – and made others do the same.
The trio returned to their home in Carthage, Tennessee, with their hearts full and their mouths smiling.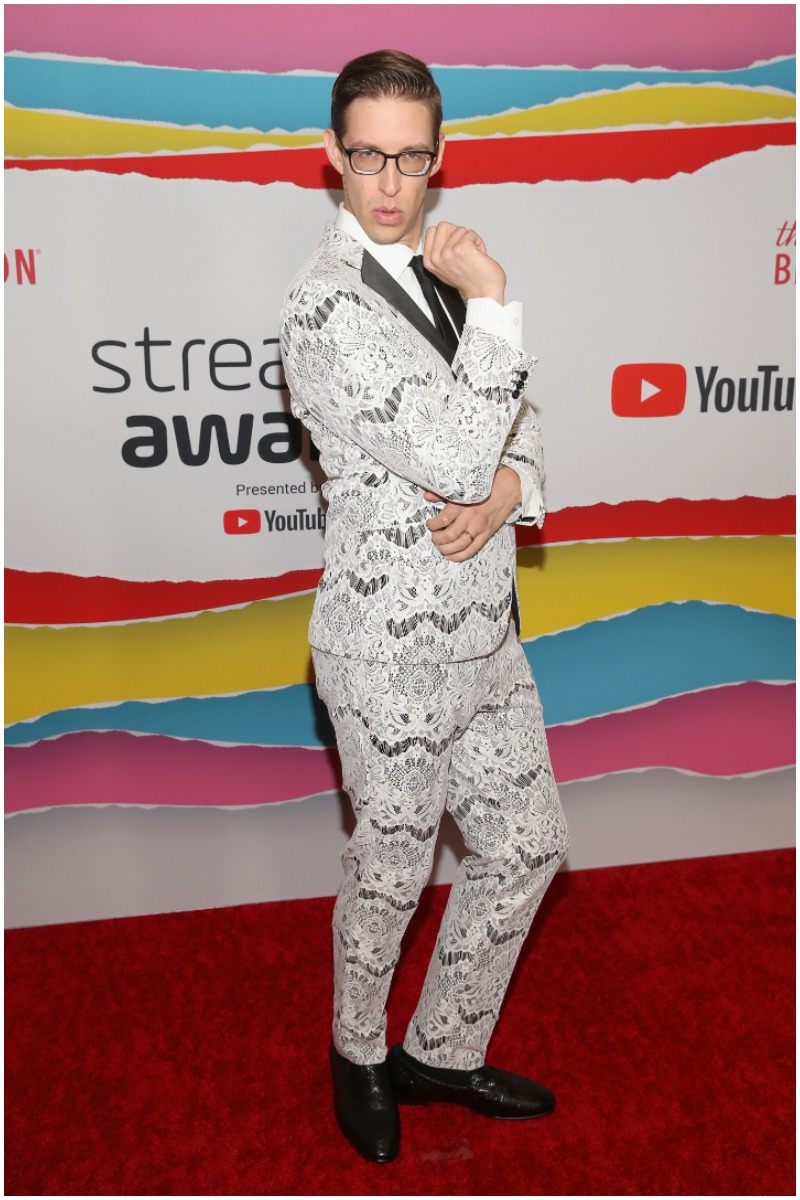 Tennessee proved not to serve as a permanent residence for the family, however.
The Habersbergers relocated to Illinois some years later, and Keith decided to further his education at its local college.
After four years of effort, Keith graduated from Illinois State University.
With a degree in Acting from the School of Theatre and Dance, he was set up for success on stage.
With a freshly-printed diploma in hand and his school life behind him, he had a decision to make.
What would he do with this newfound freedom?
His first step: move to Chicago and join an improv company.
Career: A Lifetime of Laughter
Habersberger tested his luck and his skills alike by auditioning for Mission Improvable – the most popular comedy troupe in America.
Despite being fresh out of school, his lax demeanor and sharp wit impressed the group.
The troupe inducted him into their midst in 2009, and his touring career began.
Throughout the next four years, Habersberger traveled across the country with his team and entertained the masses. However, the stage alone did not hold his heart or fill his schedule.
Habersberger worked hand-in-hand with the Chicago Improv Festival Productions in order to revitalize the company.
Together, they created the College Improv Tournament – a competition for aspiring comedians still in school.
He also formed a theatrical troupe of his own three years into his tours.
His group, dubbed Octavarius, starred eight ISU alumni with a passion for improv comedy.
All of these accomplishments made a way for a major change looming on the horizon.
Half a decade spent on the road had thrilled Habersberger, but five years travel-bound marked the end of an era.
In 2014, Habersberger decided to leave the touring life behind and settle into a permanent position at Buzzfeed.
His experience with video production for Octavarius landed him a spot as a video intern.
It was at this new company that he met three life-changing individuals: Ned Fulmer, Zach Kornfeld, and Eugene Lee Yang.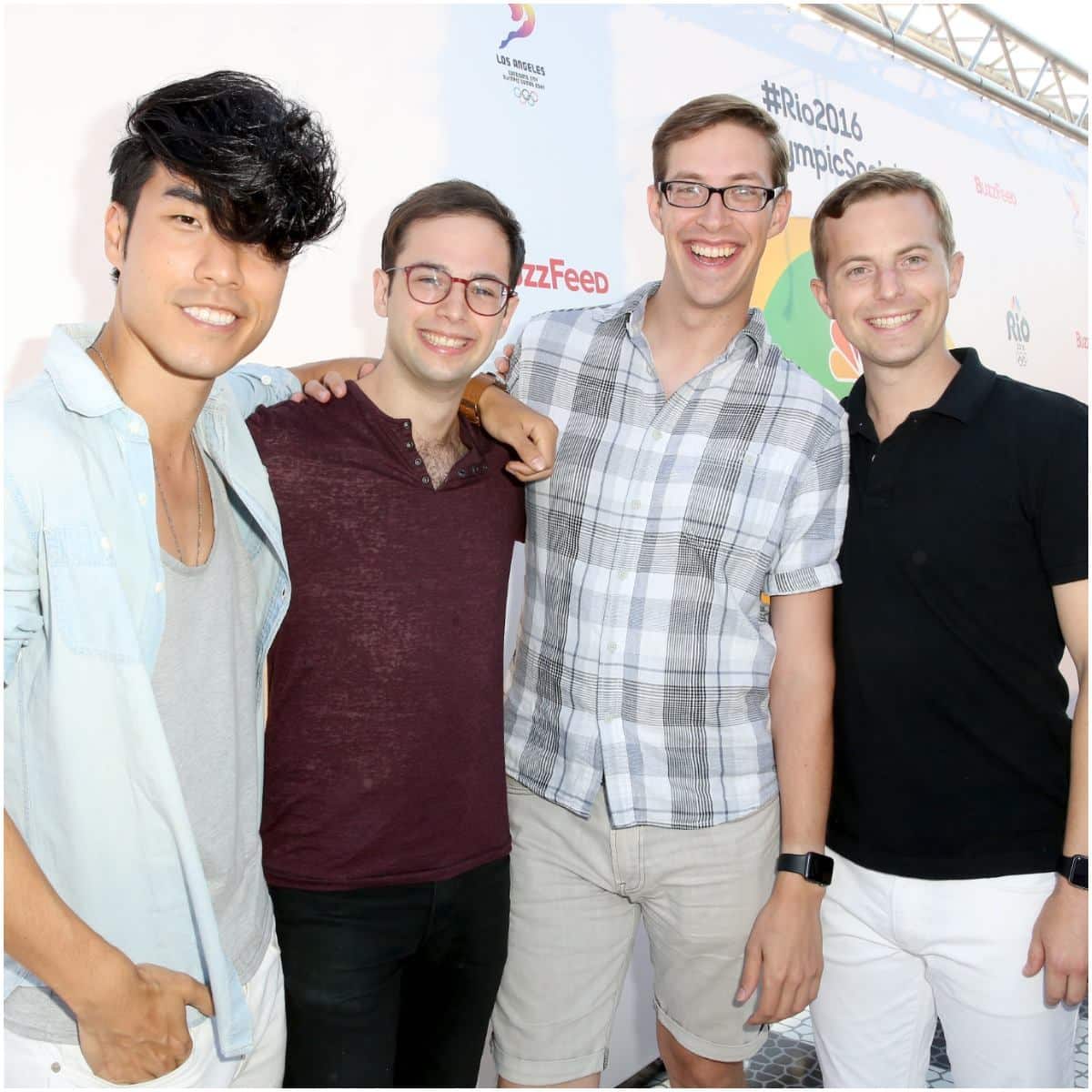 These four friends felt a dream arise within them and began a series of their own.
To their shock, their first video – "Guys Try Ladies' Underwear for the First Time" – garnered millions of views.
For the next four years, Buzzfeed encouraged the quartet to create as much content as possible.
Their group, now known as "The Try Guys," would test out anything and everything they could get their hands on.
No matter what they tried, the fans came in droves to witness their work.
Their work didn't just rack up a video count – it won them national recognition.
The four hosted the 2018 Streamy Awards and even won Show of the Year.
That caused the group to rethink its association with Buzzfeed.
If they were successful enough on their own, they wanted the creative freedom to produce content at their leisure.
Thus, that same year, The Try Guys departed from Buzzfeed and relocated solely to Youtube.
In honor of their fresh start, the group named their newest venture "2ND TRY."
Habersberger still maintains his position as a co-owner of the group, making people laugh to this day.
READ MORE: What is the net worth of Nicole Laeno?
Wife
When Becky Miller met Habersberger at their college in 2011, she didn't expect her future husband to stand before her.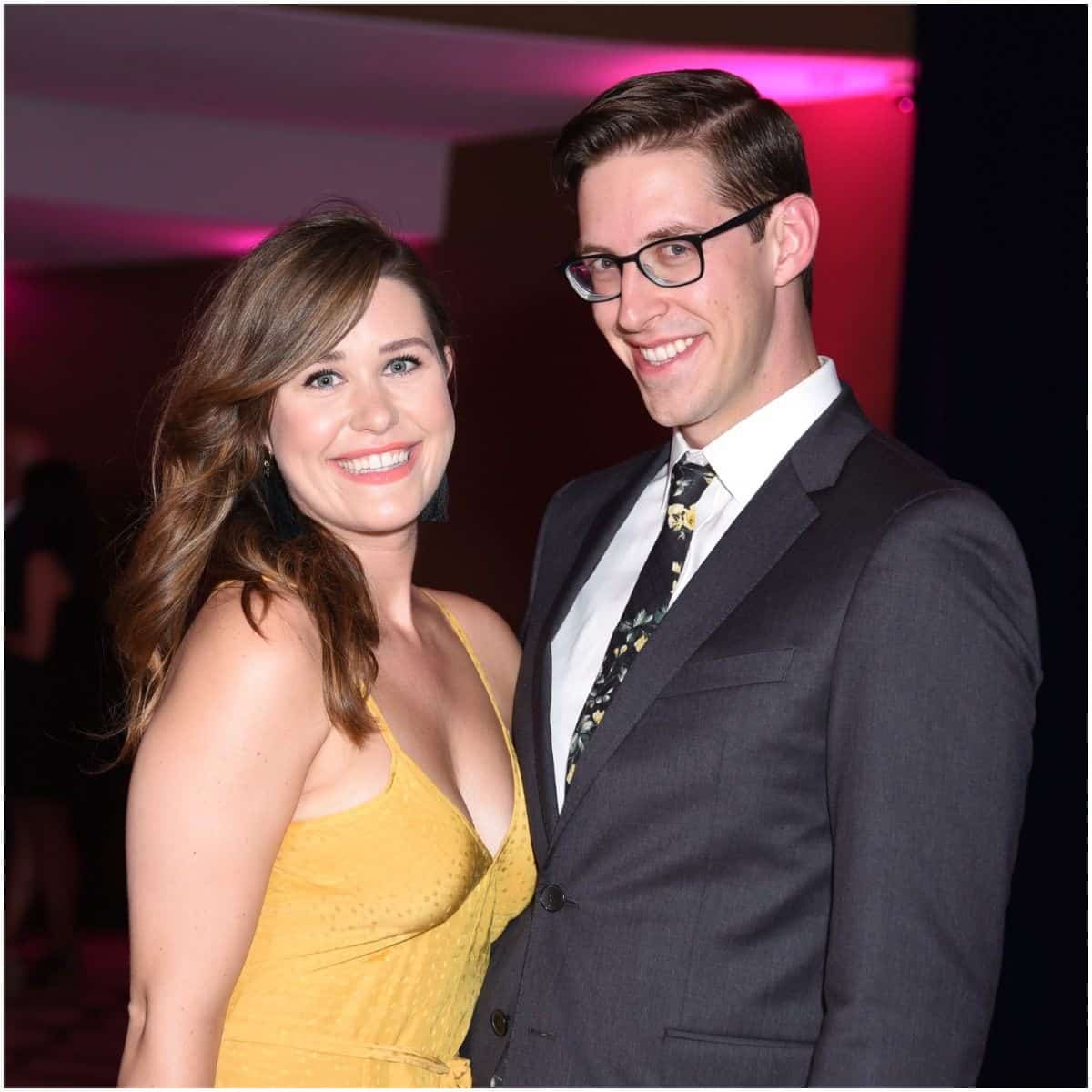 Their first date consisted of eating hot dogs and watching wrestling – not exactly conventional.
She did, however, admit that such a casual atmosphere allowed her to peek at the kindness behind his comedic mask.
The two wound up going on date after date for the next six years until they finally tied the knot in 2017.
Given Habersberger's career, they could not keep their nuptials a secret – instead, they capitalized on his internet infamy.
The two had their ceremony broadcast as "The Try Guys Become Groomsmen for Keith's Wedding."
Despite a momentary misplacement of Habersberger's pants, the wedding went off without a hitch.
The couple has lived out their happily ever after ever since.
On her own, Becky maintains a consistent career as a freelance makeup artist.
Her specialty?
Producing fake wounds and scars on others – for entertainment purposes, of course.
Beyond her cosmetic career, Becky acts as one of the Try Wives: the partners of the four Try Guys.
This has led to her accruing a significant social media presence until she became an influencer on her own.
READ MORE: Scott Gillen Net Worth
Keith Habersberger – Net Worth
Habersberger earned most of his wealth from being a founding member of The Try Guys and 2ND TRY.
While none of The Try Guys have disclosed the salaries they earn from making Youtube videos, Keith's position as executive producer earns him a pretty penny.
A portion of their merchandise sales also funds Keith's ventures.
From t-shirts to knock-off funko pops, The Try Guys continue designing paraphernalia that fills your home and lines their pockets.
A prolonged addiction to hot sauce caused Keith to create one that lived up to his high standards. This brand – known as Keith's Hot Sauce – came in variants for tacos, chicken, and burgers. Its first shipment sold out in two days and continues to provide him with consistent income.
Therefore, comedian Keith Habersberger has an estimated net worth of 2 million.
READ THIS NEXT: Who is Matt Kirschenheiter?