Nicole Laeno is a famous Youtuber, dancer, and actress that first rose to prominence when she appeared on television, showcasing her dancing skills.
The Origin Story
Nicole was born on December 8th of 2005 in Bellflower, California, and he has lived in Los Angeles her entire life.
Her father, Noel Laeno, is a businessman, while her mother, Linda Laeno, is a dedicated housewife.
Nicole also has an older brother named Christian, who she often features in her videos.
Finally, the family is completed by their dog Sadie, who is an important part of their lives.
As Nicole is underage, she still resides with her family in Los Angeles and is going to school in California as well.
Dance Classes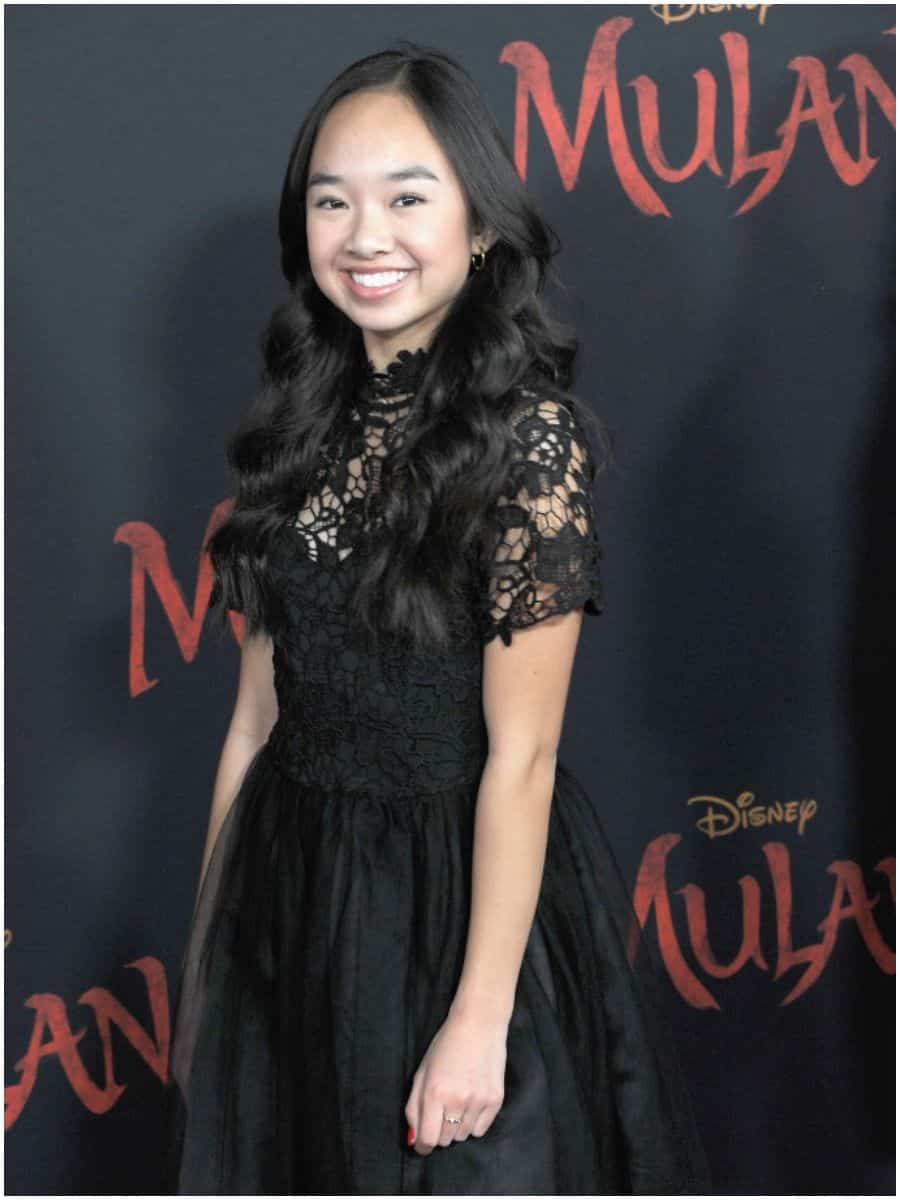 Nicole grew up in the dance world, and she first started taking dance classes at a very young age.
This has led to her experiencing all genres of dance, but she is trained in ballet, lyrical, contemporary, jazz, hip hop, musical theater, and jazz-funk.
She has frequently and from a young age appeared in dance videos of many professional prominent L.A. choreographers, including Matt Steffanina and Guy Groove, whose classes she regularly frequents.
She is also part of the Company Team for the Hollywood Vibe Dance Competition, and she tours with them often.
Her skills and training have gotten her many opportunities in the dance world, and she has risen in fame amongst the dancers in L.A.
Dance Off Juniors
Nicole first started her public career when she appeared in "Dance Off Juniors" as a participant.
Before that, she became a member of the dance team named Fusion Studios Advanced Dance Competition Team.
In the TV show, she competed against other dancers to win a cash prize of $5000.
While this was her first appearance in acting, it opened the door for her to pursue a career outside of dancing, and soon she made her acting debut.
In 2017, she made her acting debut in Disney's musical web series titled Hyperlinked.
The show premiered on Youtube Red and found huge success after its release. Nicole, who played Harlie, acted alongside music group L2M in the show.
READ MORE: Who is Pressley Hosbach's boyfriend?
Lego Buildzone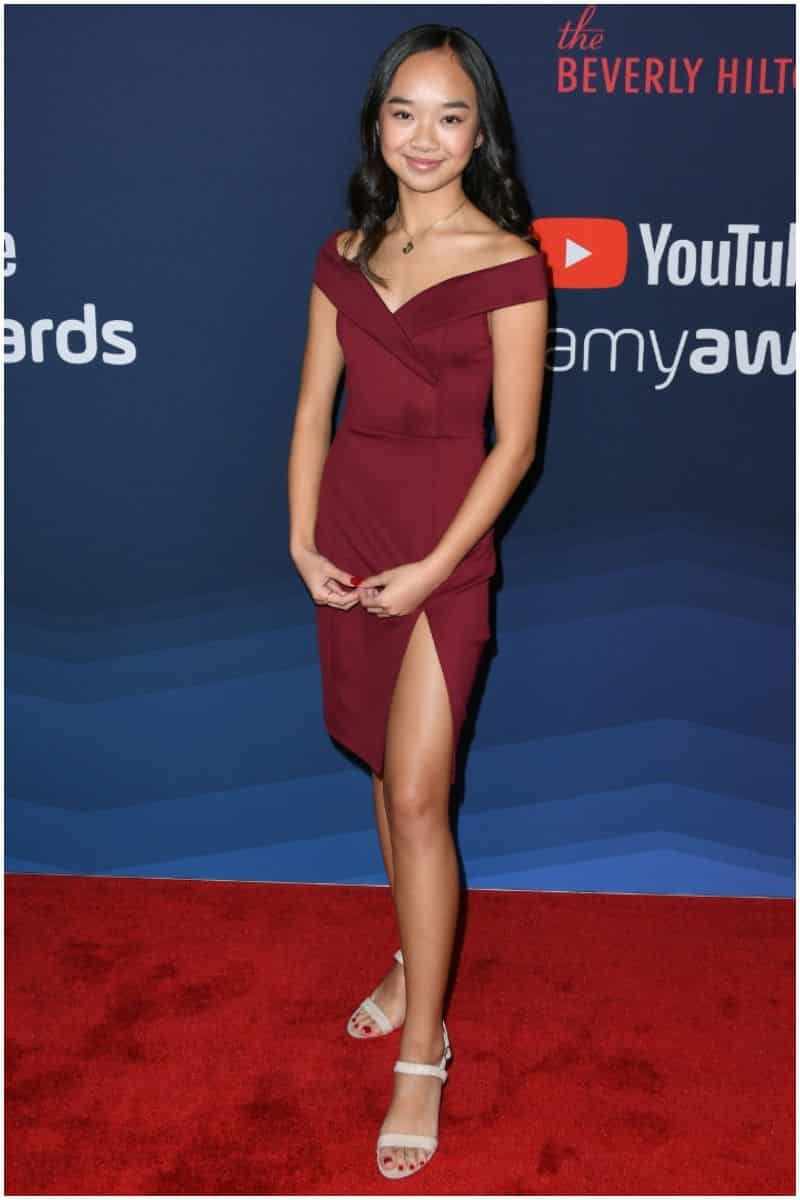 Later on, in her acting career, she premiered a Youtube series called Lego Buildzone, where she was the host of the series.
Her latest film credit includes playing the role of Brianna on Boss Cheer, which is a tv show created by the digital network Brat.
Her so far acting credits have all predominantly been online. Still, it is likely that within the next few years, Nicole will start taking opportunities that are outside social media platforms.
YouTube
Apart from her work in acting, Nicole also runs a very successful Youtube channel and Instagram account.
She uses her social media platform to post dance videos, vlogs as well as other content.
She often features within her videos other popular YouTubers and dancers. As of 2021, her Youtube channel has had over 1.85 million subscribers, while her Instagram account boasts an impressive 1.4 million followers.
The two platforms have provided Nicole with the opportunity to work with various brands and take on brand deals to promote products across her various social media.
READ MORE: Zach Kornfeld Net Worth
Nicole Laeno – Net Worth
Considering how young Nicole is and the fact that she has not had many years to build her so far net worth, it makes sense that her sources of income are not as diversified as the sources of income of other YouTubers and social media influencers are.
Laeno's YouTube channel has over 254 million views, meaning about $700k in revenue.
Nicole also has her own line of merchandise, which is sold through Fanjoy; this merch includes clothing items, phone cases, and mugs.
Her merchandise is promoted both in her videos and social media accounts, and it is another way in which Nicole is making an income.
So far, Nicole has worked with many major brands such as Justice Clothing, Uniqlo, and H&M. She has also collaborated with some of the biggest brands and companies in entertainment; these include Disney, Nickelodeon, ABC, Fox, and DanceOn Network.
She has also collaborated with many artists, including Us the Duo, Mariah Carey, Gwen Stefani, Meghan Trainor, and Will.i.am. These collaborations have not only helped in making her name more well known in the entertainment industry, but they have also brought in revenues for the young creative.
Therefore, YouTuber Nicole Laeno has an estimated net worth of $1 million.
This is an impressive amount for someone so young, and with proper management of that amount, she could quickly grow her net worth to be double or triple times that.
With this being only the start of her career, it is very likely that Nicole will become more of a household name in the coming years.
With her acting credits, her merchandise, and the growth of her youtube channel, her revenues are sure to also grow within the next coming months.
READ THIS NEXT: Who is Billy McFarland?