Laura Bailey (birth name – Laura Dawn Bailey) is an American line producer, ADR director, voice actress, and actress who provided the voices of Maka Albarn in the animated series Soul Eater.
Bailey has also worked on games like Dragon Age: Inquisition, Tales from the Borderlands, Halo 5: Guardians, World of Warcraft, Skyrim, and Persona 4.
Biography
Bailey was born on May 28, 1981, in Biloxi, Mississippi, USA.
Laura studied acting at Collin County Community College in Plano, Texas. During college, Bailey participated in productions of Don't Rock the Jukebox and Through a Glass Onion.
In 1986, Laura made her debut in the anime – Dragon Ball Z, a Japanese anime television series.
From 1992 to 1995, she provided the voice of Keiko in 111 episodes of Yu Yu Hakusho: Ghost Files.
From 1996 to 1997, Bailey was the voice of Sana Kurata in 51 episodes of Kodocha.
From 1999 to 2000, Laura performed in 26 episodes of Blue Gender.
From 2002 to 2003, she provided the voice of Alv in 24 episodes of the TV series Kiddy Grade.
From 2003 to 2004, Bailey was Conis in 31 episodes of One Piece: Wan pîsu.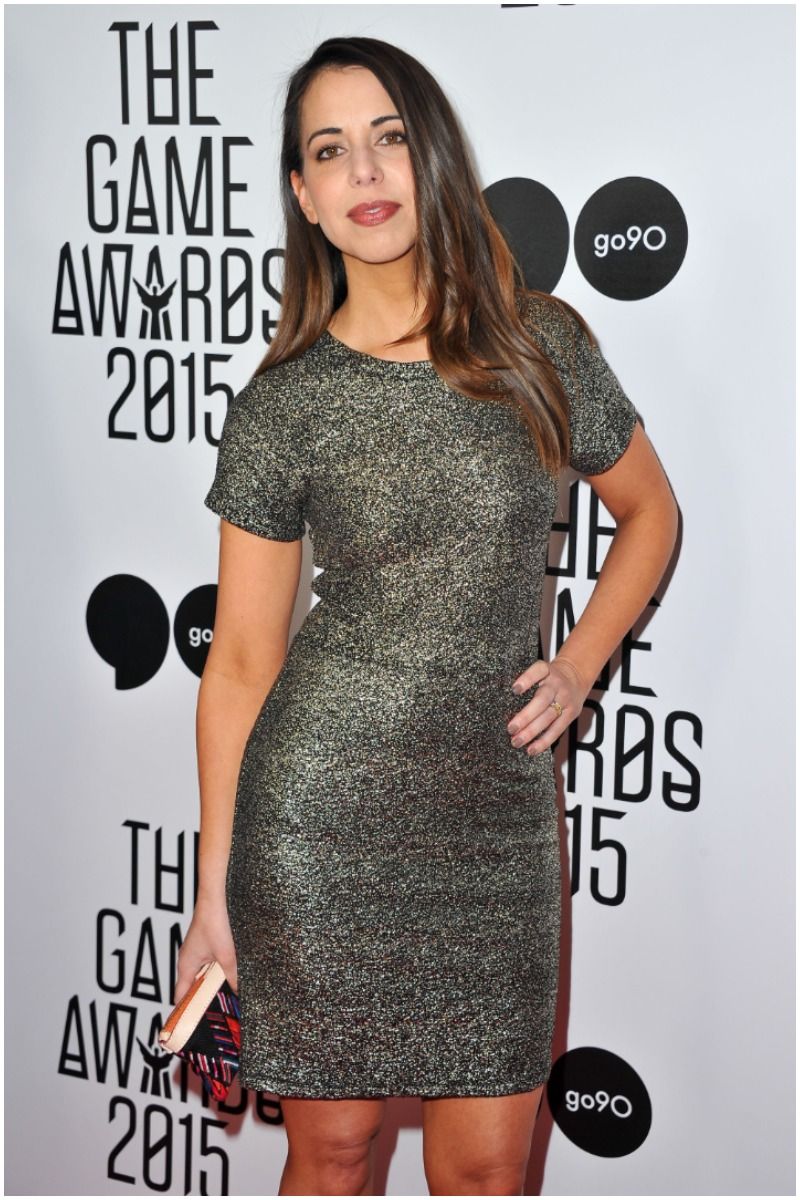 In 2007, she moved to LA.
In 2014, she was the most-cast woman in video games.
For instance, Laura performed in BioShock Infinite: Burial at Sea, Diablo III: Reaper of Souls, Infamous: Second Son, Persona Q: Shadow of the Labyrinth, Game of Thrones: A Telltale Games Series, The Last of Us: Left Behind, Murdered: Soul Suspect, Ultra Street Fighter IV, WildStar, Dragon Ball Z: Battle of Z, Tales from the Borderlands: A Telltale Games Series, and Star Wars: The Old Republic – Shadow of Revan.
Critical Role
Since March 2015, she has performed as Vex'ahlia/Jester Lavorre in Geek & Sundry's Critical Role, a web series that brings voice actors together to play Dungeons & Dragons.
Laura said to GameCrate about Critical Role:
"Critical Role is a show where a bunch of voice actor friends of mine and I get together and play Dungeons and Dragons."
Bailey also said:
"I still can't believe what a cool community of fans the show has bolstered, so supportive and welcoming."
Other voice actors that perform in Critical Role are:
Orion Acaba as Tiberius Stormwind;
Matthew Mercer as the Dungeon Master;
Liam O'Brien as Vax'ildan/Caleb Widogast;
Travis Willingham as Grog/Fjord;
Sam Riegel as Taryon Darrington/Nott and Scanlan Shorthalt;
Marisha Ray as Keyleth/Beauregard;
Ashley Johnson as Pike Trickfoot/Yasha;
Taliesin Jaffe as Caduceus Clay and Percy/Mollymauk Tealeaf.
In 2019, Laura was cast in the anime Fruits Basket for the starring role of Tohru Honda. Fruits Basket is the reboot anime adaption of the manga (by Natsuki Takaya) of the same name.
Bailey said: "I was so inspired by her character by her [Tohru Honda], joy, and outlook on life that, you know, you wanna emulate that."
In 2020, Laura was the voice of Jaina Proudmoore in the video game "World of Warcraft: Shadowlands."
Husband
On September 25, 2011, Laura Bailey married Travis Willingham, an American actor and voice actor who voiced Portgas D. Ace in One Piece, Takashi Morinozuka in Ouran High School Host Club, Tōga Yagari in Vampire Knight, Jūgo in Naruto: Shippūden, and Roy Mustang in Fullmetal Alchemist.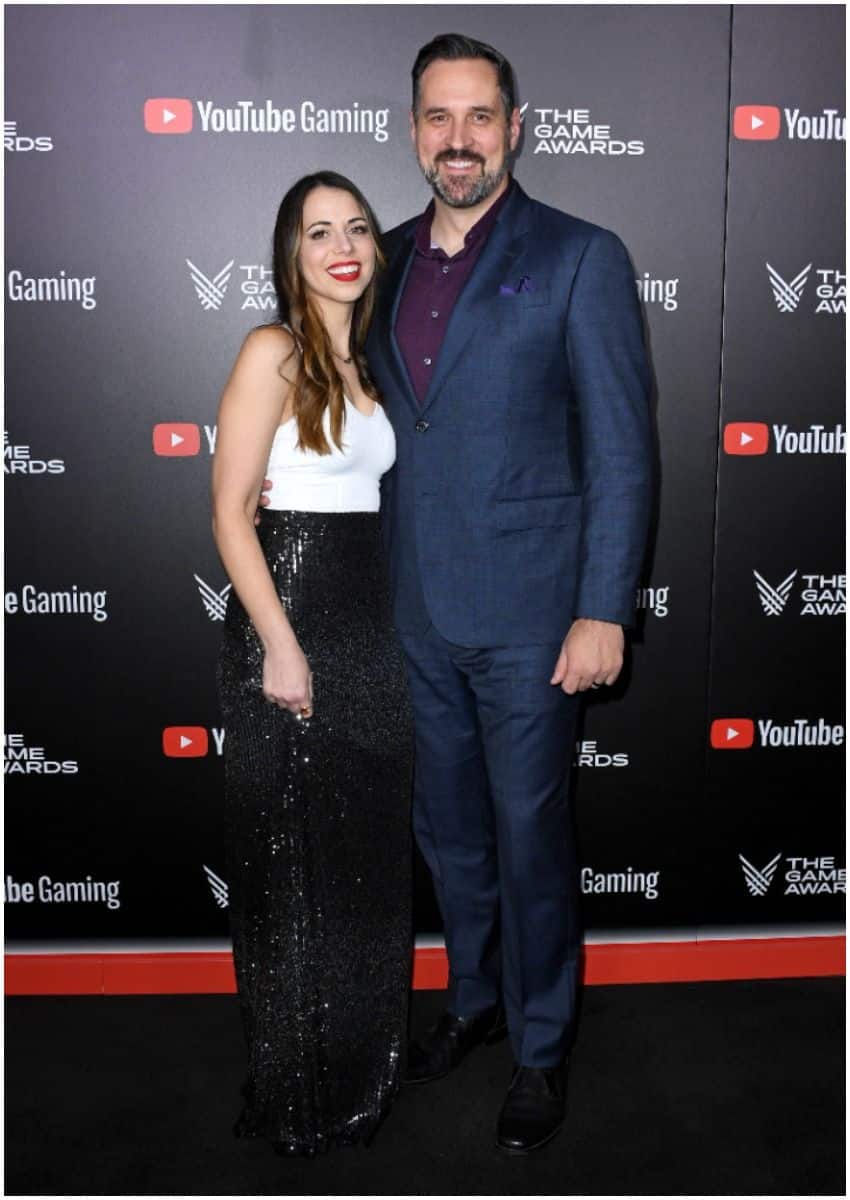 Children
The couple has a son named Ronin (b. June 28, 2018).
Height
Bailey is 5 ft 5 in (165 cm) tall.
Quotes
"Don't be afraid to fail. For every job I do, there are a hundred that I've read for and didn't get."
"When I came out to California, I realized just the sheer amount of games being made." (TechTimes)
"I guess anime helped me understand the Japanese culture a little better."
"There's just a ton of cartoons being made, and a ton of video games being made."
Trivia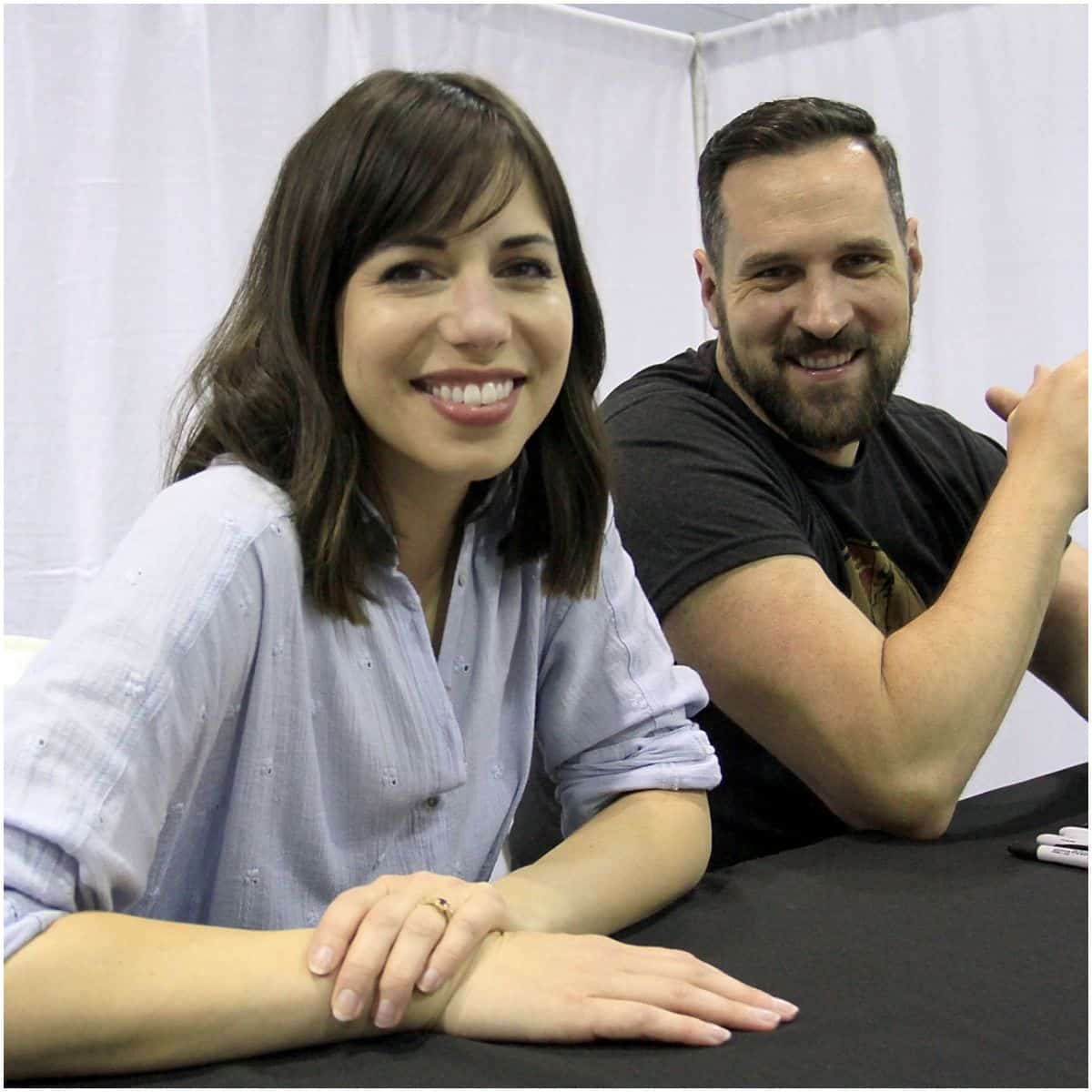 Bailey's favorite anime roles are Tohru Honda and Shin Nohara.
Laura Bailey – Net Worth
Bailey earned most of her wealth from performing in over 495 video games, TV series, and movies.
Some of the roles Laura performed in video games include – Black Widow in Marvel's Avengers, Spartan Olympia Vale in Halo 5: Guardians, Serana in The Elder Scrolls V: Skyrim – Dawnguard, Kira Carsen in Star Wars: The Old Republic – Onslaught, Catherine in Catherine: Full Body, Serah Farron in Final Fantasy XIII, Lucina in Fire Emblem Awakening, Atomica in Lego DC Super-Villains, Blaze the Cat in Sonic the Hedgehog, Rise Kujikawa in Persona, My Little Pony: A New Generation, Captain Marvel in Marvel Powers United VR, and Rayne in BloodRayne.
Some of the anime Bailey performed in are The Tower of Druaga: The Aegis of Uruk, Sengoku Basara: Samurai Kings, Kenichi: The Mightiest Disciple, Fullmetal Alchemist: Brotherhood, Code Geass: Lelouch of the Rebellion, BlazBlue: Alter Memory, and Black Blood Brothers.
Therefore, voice actress Laura Bailey has an estimated net worth of $1.5 million.
READ THIS NEXT: Joey Diaz Net Worth