Joey Diaz (birth name – José Antonio Díaz) is a Cuban-American podcast host, actor, voice actor, and stand-up comedian, who has gained fame for his gravelly voice and boisterous personality.
Diaz has appeared in The Longest Yard, Taxi, Spider-Man 2, How I Met Your Mother, My Name is Earl, The Mentalist, and Law and Order.
Biography
He was born on February 19, 1963, in Havana, Cuba.
Joey emigrated to the US at a young age.
His father died when he was 3 years old. Thirteen years later, when Diaz was 16, his mother died.
In 1982, he graduated from North Bergen High School.
He also studied economics at the University of Colorado at Boulder but he didn't graduate.
On June 18, 1991, he performed his first routine at the Comedy Works in Denver.
In 1998, Joey performed as a referee in BASEketball, a sports comedy film in which also starred Dian Bachar, Ernest Borgnine, Robert Vaughn, Jenny McCarthy, Yasmine Bleeth, Matt Stone, and Trey Parker. The movie was directed by David Zucker.
In 2002, Diaz had a role in Analyze That, a crime comedy film that grossed $55 million in the US. The film starred Billy Crystal and Robert De Niro. It is produced by Jane Rosenthal and Paula Weinstein, and directed by Harold Ramis.
In 2004, he performed in Law & Order: Special Victims Unit. In the same year, he had a role in Spider-Man 2, a superhero film in which starred Donna Murphy, Rosemary Harris, Alfred Molina, James Franco, Kirsten Dunst, and Tobey Maguire. The film was directed by Sam Raimi.
Also in 2004, he appeared in Taxi, an action comedy film about a NY police officer who relies on a taxi driver to help him solve several bank robberies. The film was a remake of the 1998 French film of the same name. Some stars in Taxi are Ann-Margret, Jennifer Esposito, Gisele Bündchen, Jimmy Fallon, and Queen Latifah.
In 2005, Joey performed as an unlawful union organizer in The Longest Yard, a sports comedy film in which also starred Burt Reynolds, William Fichtner, Nelly, James Cromwell, Chris Rock, and Adam Sandler. It was directed by Peter Segal.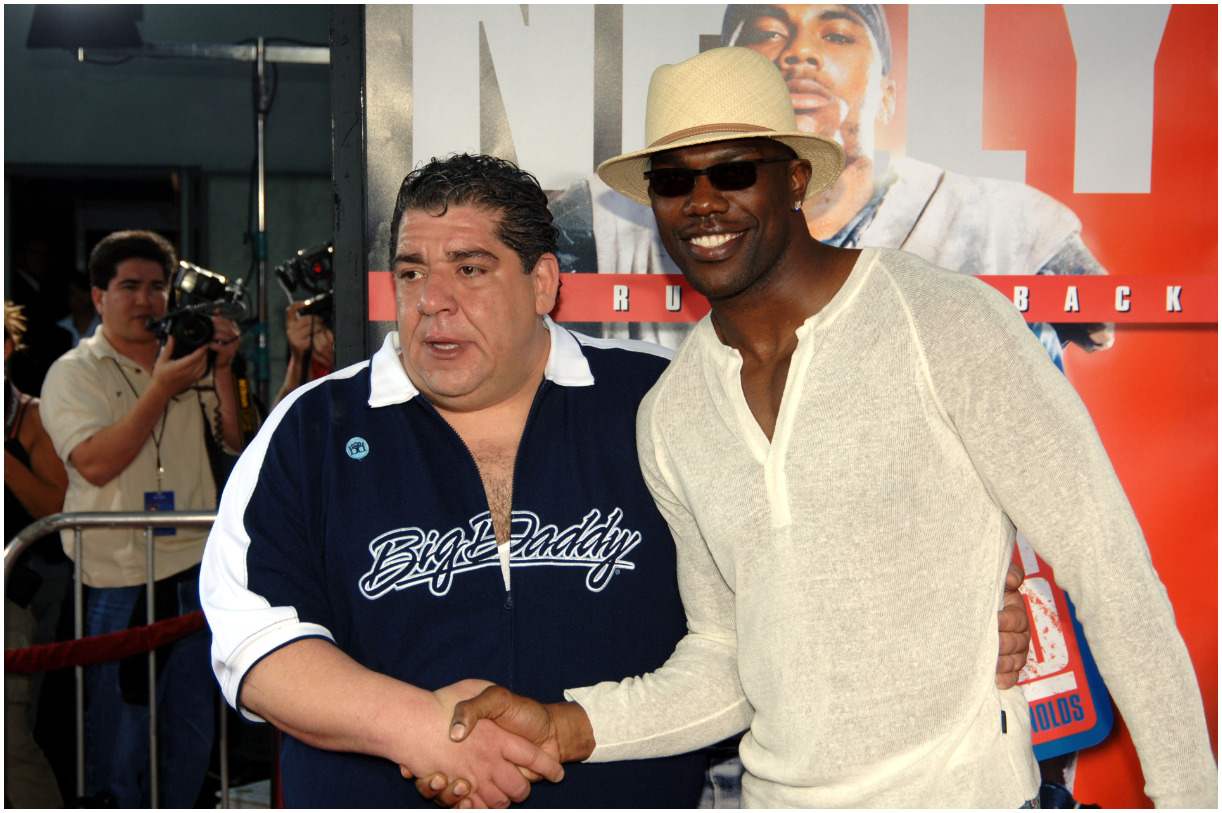 In 2007, he performed as Joey the Candy Bar Criminal in four episodes of My Name is Earl, a sitcom television series which aired on the NBC television network.
In 2013, Joey had a role as a coach in Grudge Match, a sports comedy film starring Sylvester Stallone and Robert De Niro. The film grossed $7 million in its opening weekend.
In 2016, he was the voice of Roman 'The Butcher' Barbieri in action-adventure video game Mafia III.
In December of 2016, Diaz released a comedy special, named – "Socially Unacceptable." In 2017, it was released on Spotify, Google Play, Apple Music, and iTunes.
In 2018, Diaz appeared as Vinnie in 2 episodes of The Guest Book, an anthology comedy TV series.
Wife
In 1991, Joey divorced his first wife.
Joey Diaz married Terrie Diaz on November 25, 2009.
Children
He has a daughter named Mercy.
Height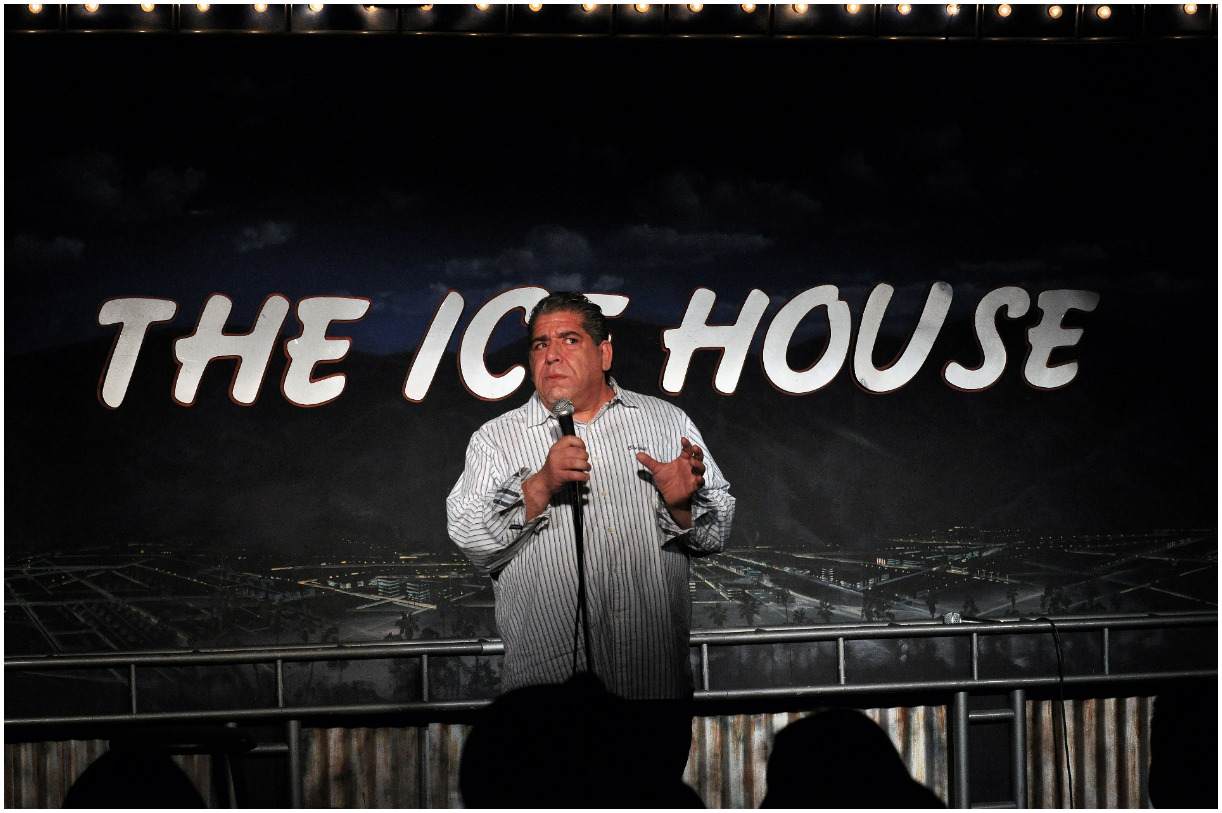 Diaz is 5 ft 10 in (178 cm) tall.
Quotes
"If you cheat and you get away with it, it ain't cheating."
"Do you know what pisses me off? When people try to have one up on you because they traveled the world."
"People die millionaires. All your life, you're gonna stress money?"
"I have friends that tell me, 'I live vicariously through you.'" (Dola)
"We all have our quirks and beliefs. My quirk is that I don't like to fly in the afternoon. I think ISIS is around in the afternoon." (Axs)
"I'm Hispanic. I'm a Catholic. I believe in God. I believe in karma."
READ MORE: Who is Dane Cook's girlfriend?
Trivia
In 1988, Joey went to prison following his arrest for aggravated robbery and kidnapping.
In 2007, Joey gave up his addiction to cocaine after one of his cats died after ingesting cocaine. He once said – "I snorted coke with a doctor." In another interview, Diaz confessed – "It has to do with your peace of mind." The comedian added – "For some people, it takes 10 years to acquire. It took me 30."
READ MORE: Delta Burke Net Worth
He is a regular guest on the podcast The Joe Rogan Experience.
On September 2, 2012, he launched his own podcast, named – "The Church of What's Happening Now." He said about one of the reasons he started the podcast – "I was on Joe Rogan's podcast a couple of times, and I really started the podcast to tell people my story."
Diaz also co-hosted the "Beauty and Da Beast" podcast.
He has a YouTube channel with over 564,000 subscribers and more than 61 million views.
Other famous male actors are Ricky Schroder, Arnold Schwarzenegger, and Liam O'Brien.
Joey Diaz – Net Worth
Diaz earned most of his wealth from his stand-up comedy shows as well as performing in over 73 movies and television shows.
Some of his roles in the television series and movies are – Taxi, This Is Not Happening, Spider-Man 2, The Longest Yard, The Guest Book, The Dog Who Saved Easter, and My Name Is Earl. Therefore, Joey Diaz has an estimated net worth of $0.7 million.
Featured image source – © Guliver / Getty Images.
READ THIS NEXT: Is John Mulaney married?