What is Taliesin Jaffe's net worth? How tall is Taliesin Jaffe?
Introduction
Taliesin Jaffe has gained fame as a talented voice actor, voice director, and writer.
He is based in the United States and has had a career spanning over four decades.
Jaffe has provided voices for characters in anime films and video games, and acted in various roles over his career.
From birth, Jaffe was surrounded by relatives that worked in the entertainment industry.
Getting his start in the entertainment business at a young age, Jaffe first started out as a child actor.
After finding out he didn't want to pursue acting as a long-term career, he realized his calling would be voice acting and directing, which led to a successful career that he continues today.
The Origin Story
Taliesin Jaffe was born on January 19, 1977, in Los Angeles, California.
Jaffe grew up in a family that was known for working in the entertainment industry.
He is the child of actress Nina Axelrod and film producer and screenwriter Robert Jaffe. Jaffe has two brothers and one sister.
He is the grandson on his father's side of Herb Jaffe, an independent film producer, and the grandson on his mother's side of George Axelrod, a screenwriter and director.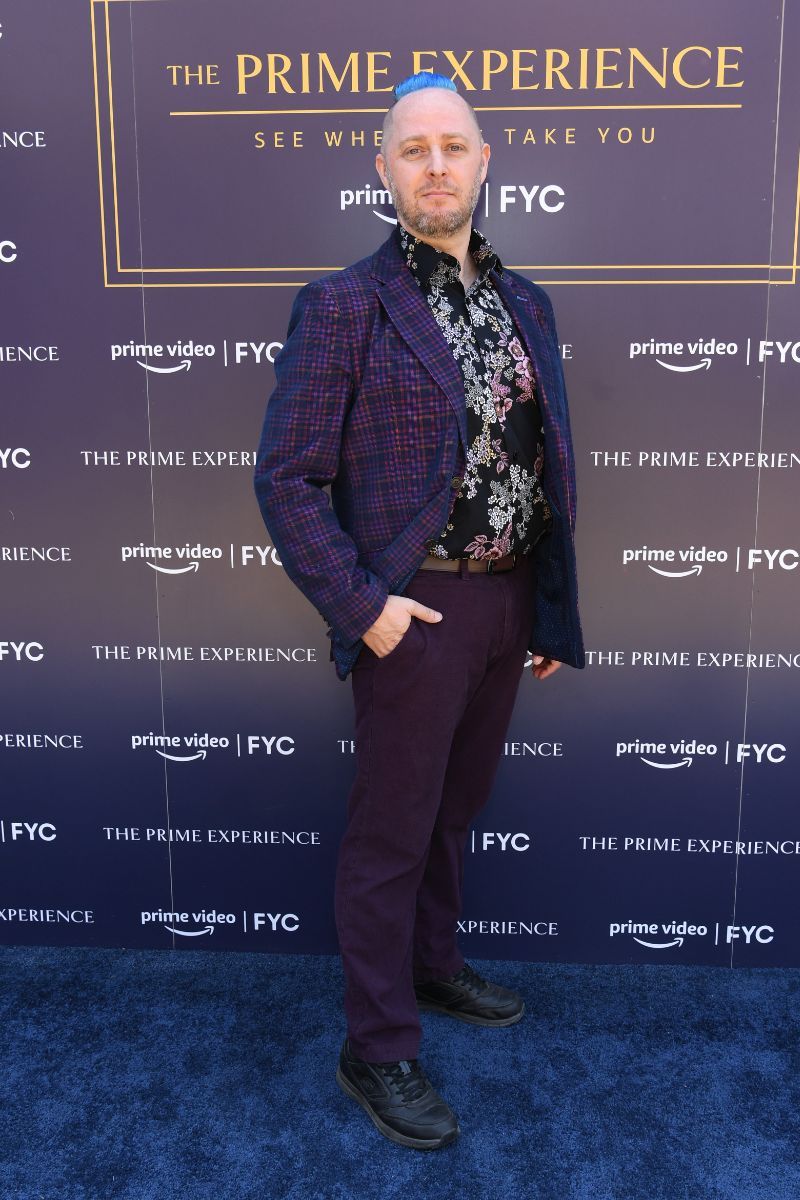 From an early age, Jaffe learned what it was like to be in the spotlight.
Born into a family where all of his relatives worked in the entertainment business, it was only natural for Jaffe to pursue a future career in this industry.
His earliest experience was as a child actor in 1983.
He was constantly meeting famous people and spending time with them, including Elizabeth Taylor and Gregory Peck.
Later in his teenage years, he developed an intense interest in Japanese anime.
While in high school, Jaffe developed a goth persona and met friends with similar interests.
This would continue into his adult life and would influence his future career.
Although he has an aversion to acting on screen, Jaffe has appeared as a minor character in numerous television shows and movies, including House MD and House of Demons, in recent years.
Here's what we know about Taliesin Jaffe.
Education
Jaffe spent his first year of high school abroad at a boarding school.
He spent the rest of his school years attending the Crossroads School for Arts & Sciences in Santa Monica, California.
At school, he developed his hobby and skills for voice dubbing.
He created a group in his high school of friends that had mutual interests in voice dubbing for anime.
With the help of some relatives lending production equipment for dubbing, Jaffe and his friends were able to begin dubbing for anime, which eventually led to a successful career in voice acting.
Career
Jaffe began as a child actor at the age of six and started gaining small roles in films such as Mr. Mom in 1983 and 2010: The Year We Make Contact in 1984.
After realizing he did not like acting as much as he thought he would, he told his father that he wanted to quit acting.
It was not until 2003 that he pursued another career in the entertainment industry, which turned out to be voice acting.
He provided the voice for anime characters in various productions in the late 1990s, but it did not become a career until the early 2000s.
He has provided voices for various popular video games as well, including World of Warcraft: Shadowlands, Red Dead Redemption II, Pillars of Eternity II: Deadfire, The Elder Scrolls Online: Morrowind, and Final Fantasy XV.
Today, Jaffe plays an onscreen role in the series Critical Role, which is a web series featuring professional voice actors that play the roleplaying game, Dungeons & Dragons. He has been featured as a player on the series since 2015.
His characters have been Percival "Percy" Fredrickstein von Musel Klossowski de Rolo III, Mollymauk Tealeaf, and Caduceus Clay.
The series was run on the YouTube and Twitch channel Geek & Sundry until the creators of Critical Role decided to start their own production company.
They started a Kickstarter campaign in 2019 to help raise the costs of creating an animated short film titled The Legend of Vox Machina, with an initial goal of $750,000.00.
They were able to surpass their goal and then some, raising a final total of $11 million dollars.
In 2019, the online retail giant and streaming service Amazon decided to purchase the rights to The Legend of Vox Machina.
Wife/Girlfriend
Taliesin Jaffe is not married.
In 2017, Taliesin came as a bisexual on his show with actress and producer Amy Dallen.
She said: "I am the B in LGTBQ." Jaffe replied: "I am too. Same."
He officiated Matt Mercer and Marisha Ray's wedding.
Height
Taliesin Jaffe is 5 ft 7 in (170 cm) tall.
Quotes
"I like characters that can represent questions that I have about myself and my life." (Forbes)
"Avoid the impulse to read about the bad behavior of others or the righteousness of those you agree with."
"You're going to get fooled once in a while no matter what."
"Be kind to yourself and others when the bullshit detector fails."
[On his character's death] "It's an intense feeling, but not an uncomfortable one." (PC Gamer)
Taliesin Jaffe – Net Worth
Jaffe earned most of his wealth from performing in over 163 movies, TV series, anime, and video games.
Taliesin began his career as a child actor appearing in Mr. Mom.
Taliesin has voiced many anime characters, including Kayden in Sagas of Sundry, Britain / Britain-Cat in Hetalia: Axis Powers, Taro Kurosaki in the Danganronpa 3 series, Thancred in Fainaru fantajî XIV: Shinsei eoruzea, Blanka in Street Fighter X Tekken Vita, Yakumo in Kurokami: The Animation, Aaron Terzieff in Kidô senshi Gandamu Yunikôn: Yunikôn no hi, Basil Hawkins in One Piece: Wan pîsu, and Preta Ghoul in Black Cat.
Moreover, he provided the voice in many video games, including – Jade Cocoon 2, Suikoden IV, World of Warcraft, Suikoden Tactics, The Last of Us: Part II, Valkyrie Profile 2: Silmeria, The Last Remnant, Final Fantasy IV, ZEN Pinball, Super Street Fighter IV, Fallout 76, World of Warcraft: Wrath of the Lich King, Mortal Kombat vs. DC Universe, and Sengoku Basara: Samurai Heroes.
Jaffe is part of the group (Critical Role) of nerdy-ass voice actors who play D&D.
Therefore, American voice actor Taliesin Jaffe has an estimated net worth of $1 million.
READ THIS NEXT: Biography of Joey Diaz