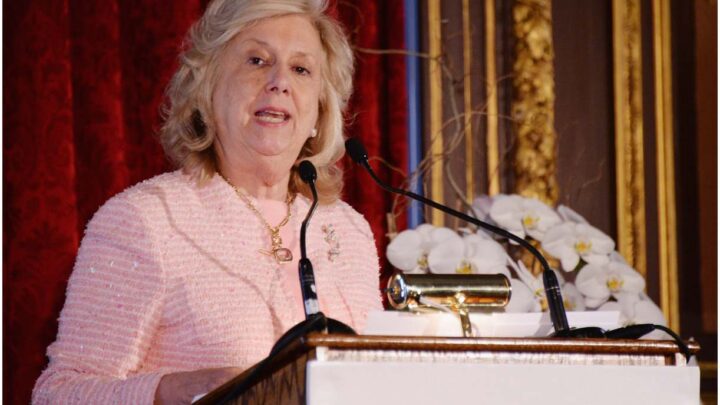 Linda Fairstein is an American former Assistant District Attorney, novelist, and lawyer, who was the head of the Manhattan District Attorney's sex crimes unit during the Central Park Five trial in New York during 1989.
Biography
She was born on May 5, 1947, in Mount Vernon, New York, USA, to registered nurse Alice Atwell Fairstein and physician Samuel Johnson Fairstein.
Her father's family were Russian Jews who immigrated in the early 1900s.
Linda earned a degree in English Literature from Vassar College. In 1972, Fairstein graduated from the University of Virginia Law School.
Later that year, she was hired as an assistant district attorney at the Manhattan D.A.'s office.
In 1976, Fairstein was promoted to head of the Sex Crimes Unit.
In 1989, she oversaw the prosecution of five juvenile defendants known as the "Central Park Five" case.
In 2002, Fairstein left the District Attorney's office. She had become a writer.
In 2010, she received a Silver Bullet Award from International Thriller Writers.
In 2015, Linda was a consultant on Harvey Weinstein's legal team.
According to the New York Times, she helped set up a series of meetings between Martha Bashford (the head of the Sex Crimes Unit in the Manhattan District Attorney's Office) and Weinstein's lead defense lawyer.
In November 2018, she received the Grand Master Award by the Mystery Writers of America. However, the organization withdrew the award after Attica Locke accused Fairstein of being "almost singlehandedly responsible for the wrongful incarceration of the Central Park Five."
When They See Us
Netflix released "When They See Us" on May 31, 2019. The miniseries dramatizes the true story of five teenagers from Harlem who were falsely convicted of raping a female jogger in Central Park.
The Central Park Five were Korey Wise (16), Yusef Salaam (15), Antron McCray (15), Raymond Santana (14), and Kevin Richardson (14). The case was settled for $41 million in 2014.
They were freed in 2002 when the real rapist, Matias Reyes, confessed to the crime.
In When They See Us, Fairstein is played by actress Felicity Huffman.
Linda called the depiction of her in When They See Us "grossly" inaccurate and said the film is a "fictional dramatization of events," reported NPR.
When They See Us was directed by Ava DuVernay.
One week after the premiere of the series, she was dropped by her literary and film agency, ICM Partners, as well as by her publishers in Britain and the US.
In addition, she resigned from her positions on the boards of directors of the nonprofit Safe Horizon and the charity God's Love We Deliver, and on the board of trustees at Vassar College.
On June 10, 2019, Fairstein wrote an article on The Wall Street Journal in which she says that five were not "totally innocent."
READ MORE: Biography of Miki Sudo
In 2020, she sued Netflix claiming that the miniseries falsely depicted her as "a racist, unethical villain who is determined to jail innocent children of color at any cost."
In the suit, Fairstein also denies manipulating the timeline of the jogger's rape, directing NYPD detectives to coerce confessions, using derogatory terms against the Black boys, suppressing DNA evidence, and interrogating unaccompanied minors, according to Essence.
Her attorney, Andrew Miltenberg, stated:
"Most glaringly, the film series falsely portrays Ms. Fairstein as in charge of the investigation and prosecution of the case against The Five, including the development of the prosecution's theory of the case."
Fairstein is seeking $75,000 in damages.
Linda said she lost legal work, speaking engagements, and book contracts as a result of the series. Furthermore, Fairstein wants a disclaimer at the start of each episode of When They See Us, which states that the series is a dramatization of the Central Park Five case.
"Ms. Fairstein's reputation and career, in the law and in literature, have been irreparably damaged by the defendants' actions," her lawyer said.
Netflix declared:
"We expect to vigorously defend When They See Us and Ava DuVernay and Attica Locke, the amazing team behind the series."
Husband
On May 2, 1987, Linda Fairstein married layer Justin Feldman.
The two were married until his death in 2011.
READ MORE: Tommie Lee Net Worth
In September 2014, Linda married Michael Goldberg. They two have been friends for 45 years.
Linda Fairstein – Net Worth
Fairstein earned most of her wealth from working as the chief of the sex crimes unit of NYC's prosecutors' office in Manhattan for more than two decades.
While heading up the sex crimes unit, she prosecuted a number of widely publicized cases, including People vs. Jovanovic case in 1998 and the "Preppy Murder" case in 1986.
Additionally, Fairstein wrote several books, including Sexual Violence: Our War Against Rape, Blood Oath, The Dead-House, Devil's Bridge, Killer Look, Deadfall, Into the Lion's Den, and Bad Blood. Also, Fairstein worked as a sex crimes expert and consultant after she left the District Attorney's office. Therefore, former prosecutor Linda Fairstein has an estimated net worth of $1.5 million.
Featured image source – © Guliver / Getty Images.
READ THIS NEXT: Who is DrLupo?