Taya Smith is an Australian singer who is part of the worship music group Hillsong United.
Biography
Smith was born on May 10, 1989, in New South Wales, Australia. She has two sisters.
Taya grew up in a small country town on the north side of Australia. She said about her childhood:
"I grew up in a Christian house. I accepted God in my life when I was five years old."
She became a part of Hillsong Church's City Campus in 2010.
Hillsong Church is a Christian megachurch originating from Sydney, Australia.
According to the church, more than 100,000 people attend services each week at the church or one of its affiliated church branches.
Kourtney Kardashian, Kylie Jenner, and Chris Pratt have been tied to the Hillsong Church.
In addition, NBA players Kyrie Irving and Kevin Durant have been known to seek guidance from Hillsong NY's pastor, Carl Lentz.
During an interview, Smith said about Hillsong Church:
"Hillsong Church is led by our senior pastors Brian and Bobbie Houston."
Taya went on to say:
"We've known right from the start, 30 years ago, that there's a mandate on our house to bring forth music that would encourage the Church, and it's for the greater Church."
At first, Taya began as a youth worship leader with Hillsong Young & Free.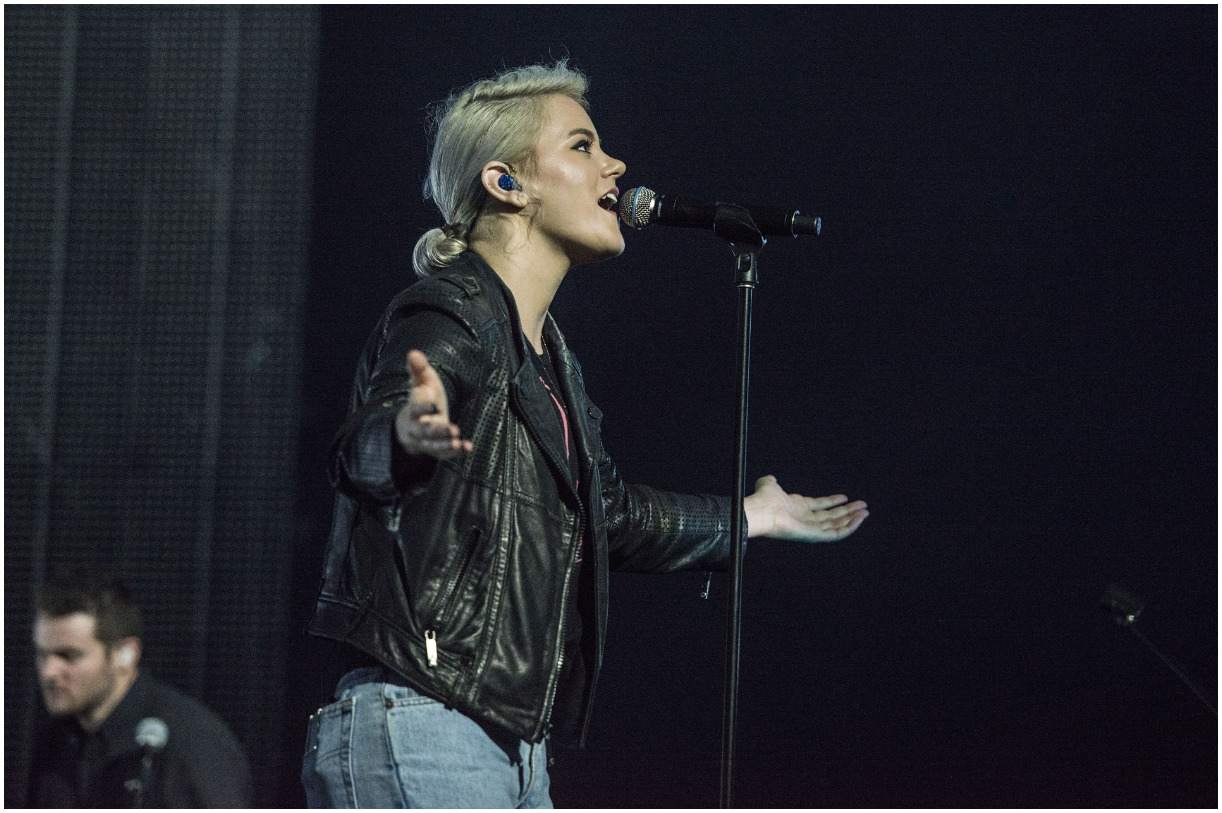 Hillsong United
Currently, she is the lead female vocalist for Hillsong United. The band performs in concerts and in church services.
Smith contributed vocals to the Billboard Christian Songs chart-topping track "Oceans (Where Feet May Fail)." In 2014, the song won the GMA Dove Awards.
In 2019, the members of the band were:
Benjamin Hastings – worship leader, keys, guitar;
Joel Houston – worship leader, keys, percussion, guitar;
Jihea Oh – bass guitar;
Jonathon "JD" Douglass – percussion, worship leader;
Benjamin "Ben" Tennikoff – keyboards, sampling, programming;
Jad Gillies – guitar, worship leader;
Michael Guy Chislett – guitar, music director, keys;
Simon Kobler – drums;
Dylan Thomas – guitar, music director, keys;
Matt Crocker – worship leader, percussion, guitar.
In 2015, Hillsong United won a Billboard Music Award in the category Top Christian Artist. Also in 2015, the group was nominated for the 2nd year at American Music Award.
In the follow-up year, Hillsong United won 3 Dove Awards.
In 2018, the group won the Recorded Worship Song of the Year for "So Will I (100 BillionX)."
Ex-Boyfriend
In 2014, Smith was in a relationship with Aodhan King, a worship leader and songwriter for Young & Free who co-wrote songs called Sinking Deep, In Sync, Back to Life, Close, Alive, and Brighter.
Husband
In December 2017, she announced her engagement with Ben Gaukrodger.
Smith wrote on her Instagram account:
"As our wedding day gets closer, things just keep falling sweetly into place & it feels like little kisses from heaven that are actually wild & beyond my best idea/thinking of how it would all go."
Taya Smith married Ben Gaukrodger on March 23, 2018.
The singer wrote on her Instagram account:
"We got married yesterday and it was the GREATEST; I highly recommend it."
Smith also wrote:
"It was like that because of Jesus & the people He has placed in our life for such a time as this and we are blown away by all the love, support & kindness."
Jonathon "JD" Douglass, Hillsong UNITED bandmate, officiated the ceremony. He wrote on his social media accounts:
"Marrying a couple is something I count as a high honor. When its people who you love and have become an older brother to, then it is beyond words!!!"
Douglass added:
"Loved being a part of your special day @tayasmith and Ben love you guys sooo much!!!!"
Height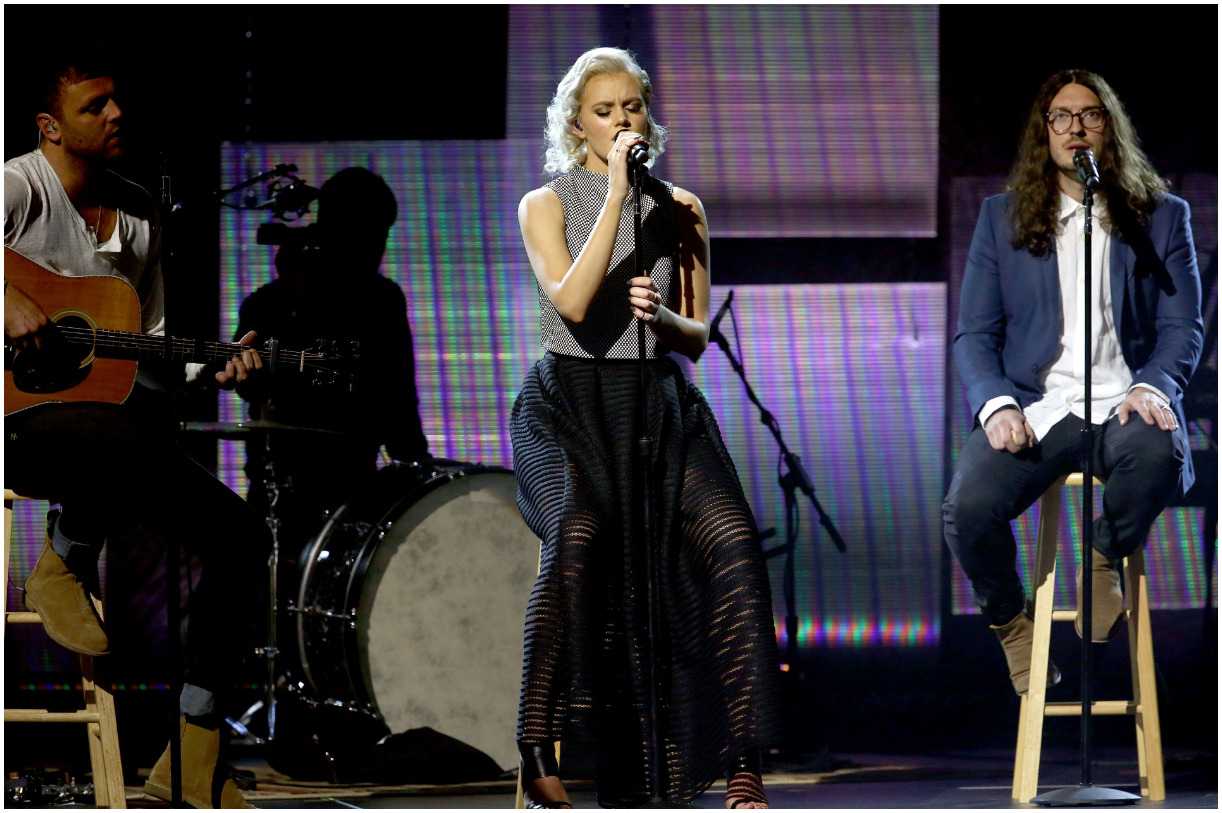 Taya is 6′ (1.83 m) tall.
READ MORE: Moe Bandy Net Worth
Quotes
"I always knew that my heart was in singing."
"I didn't grow up with any brothers, but I somehow inherited 14 brothers."
"God uses worship music to reveal himself to people in ways we can only imagine."
"God is completely in control and He interweaves things if you completely surrender and trust Him."
"Loads of people marry in their heart before they actually marry there partner – and sometimes it doesn't work out."
"Young people have a desire to be loved, to be seen and to be heard, regardless of where they are in the world."
"There have been many times that really hard times have happened."
"Worship is a weapon. And it's a weapon where if you give people the right words to confess it's almost like a sword."
READ MORE: Donnie Iris & Ah! Leah!
Shaved Head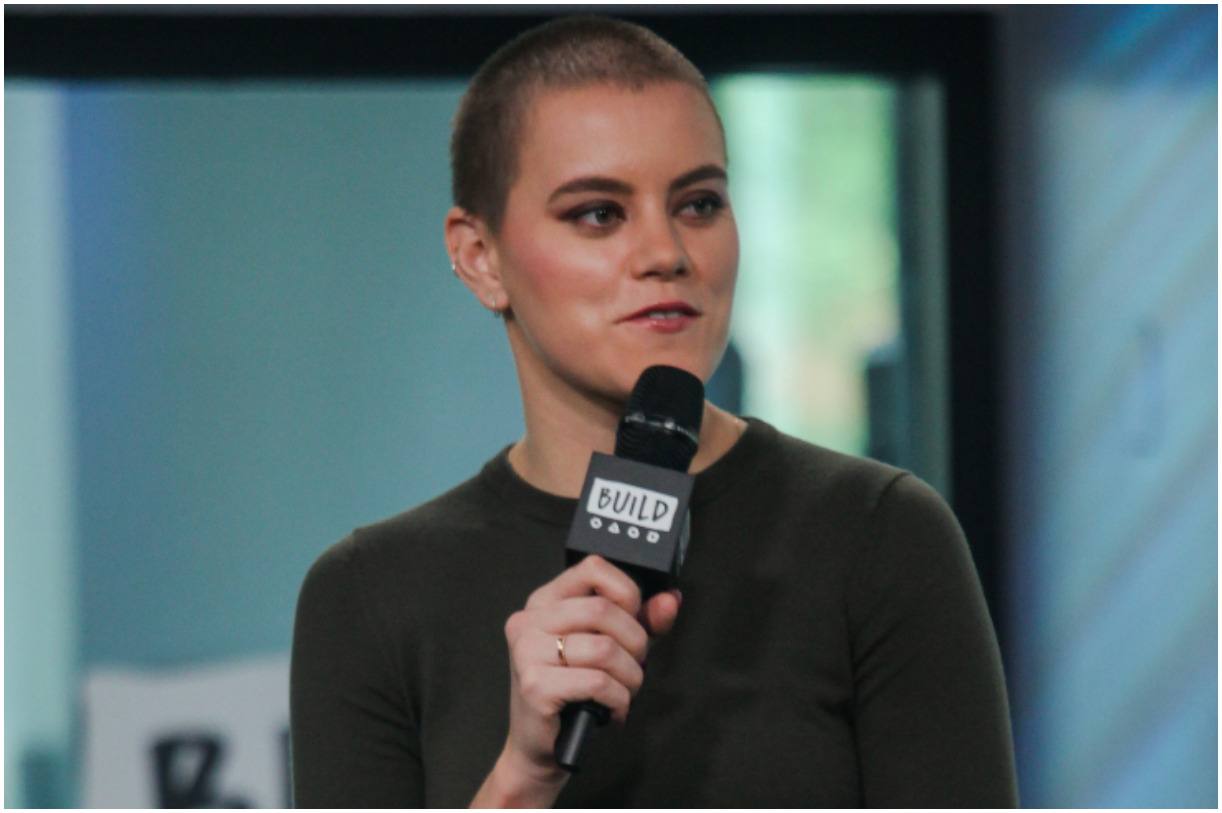 In 2017, she caused a social media stir after she shaved her hair off. Smith confessed:
"I put it to our bass player and she checked the shape of my head and she said 'yep', and then I asked the guys, 'What do you reckon?' – because they're the style gurus."
Taya continued:
"They were like, 'Once you do it, that's it, it's not going to grow back straight away'. But I did it."
During another interview, the Australian singer said:
"Well hair grows back, people have opinions, but life's too short to even care about that."
Her Instagram was flooded with comments both in favor or in opposition of the hairdo.
One commenter quoted from 1 Corinthians 11 verses 5 and 6. The scripture states:
"Every woman who prays or prophesies with her head uncovered dishonors her head-it is the same as having her head shaved."
READ MORE: Vinnie Vincent Net Worth
Film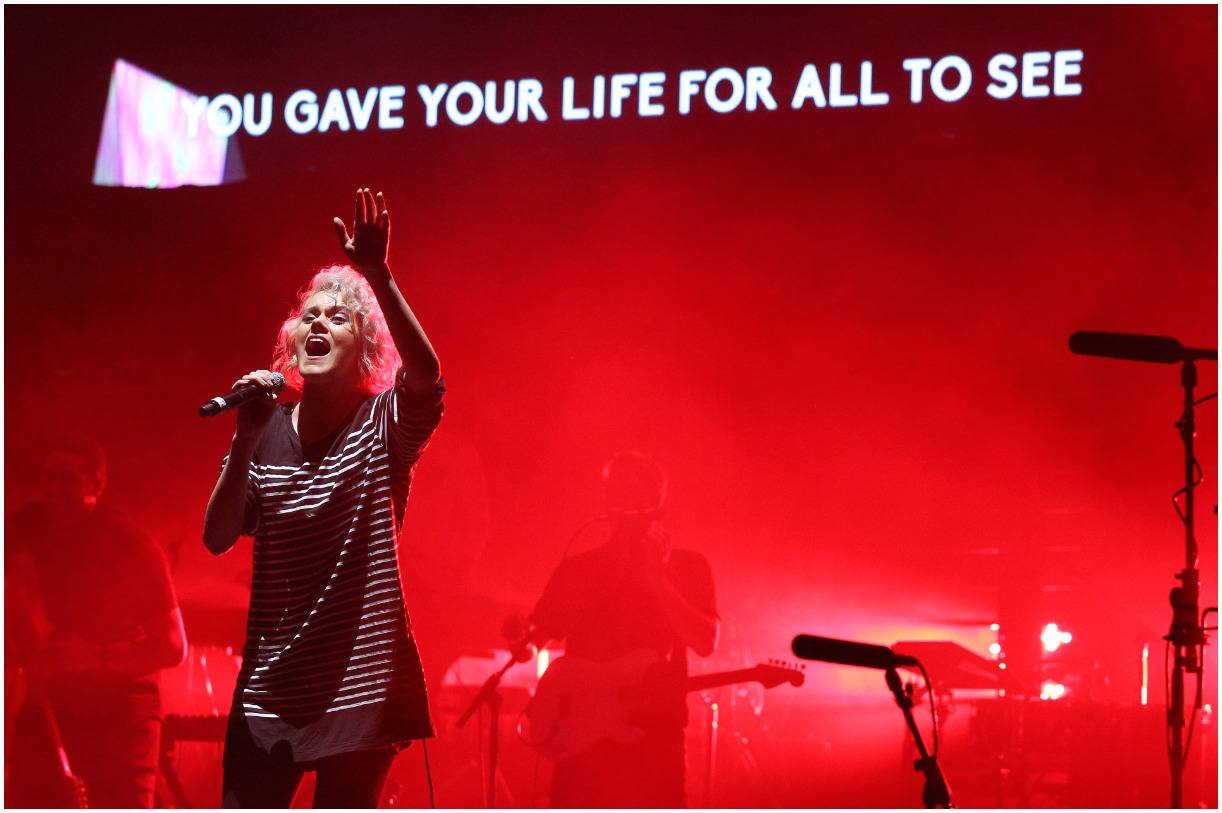 In 2014, the film "Let Hope Rise" was released. It details the rise of the group Hillsong UNITED.
She said about the film:
"If I'm being honest, I don't think we knew what to expect because we're not movie stars."
Taya continued:
"I guess we never thought that would be something that would be on the books for 2016 or even two years ago when we were filming it."
The New York Times wrote that "Let Hope Rise" is "a slick, stirring concert film that details the sound and mission of the most impactful group in evangelicalism."
Taya Smith – Net Worth
Smith earns most of her wealth from being part of the Christian group Hillsong United. Therefore, Taya Smith has an estimated net worth of $0.3 million.
Featured image source – © Guliver / Getty Images.
READ THIS NEXT: Who is Jimmy Chamberlin?
References

https://www.christianpost.com/hillsongs-taya-smith-gets-married
https://www1.cbn.com/jesus-youre-in-every-season-hillsong-uniteds-taya-smith