Arnel Pineda is a Filipino songwriter and singer who is best known as the lead singer of rock band Journey. He replaced Steve Perry, the original lead singer of the band, in 2007.
Biography
Pineda was born on September 5, 1967, at St. Jude Thaddeus Diagnostic Clinic in Tondo, Manila, Philippines, to Josefina Manansala Campaner and Restituto Lising Pineda.
He has 3 younger brothers, named Joselito, Roderick, and Russmon.
His mother frequently encouraged him to practice his singing and to enter contests.
At age 13, Arnel lost his mother, after a long battle with heart disease.
Then, he spent about 2 years of his life in the streets. During the time, Pineda earned money by collecting scrap metal, newspapers, and glass bottles, and selling them to recyclers. Thus, he did not receive any formal education.
Ijos
In 1982, Arnel became the lead singer of the Filipino group Ijos. In 1986, Pineda and some members of Ijos formed a band called Amo.
In 1990, Arnel and other members of Amo formed a group called "Intensity Five." In 1990, Pineda and several of Amo's original members formed a group, called – "New Age."
Debut Album
In 1999, he released his first studio album on the Warner Bros. record label.
Tracklisting:
Sayang ("What A Waste");
Bitin ("Not Enough");
Iiyak Ka Rin ("You Too Will Cry");
You're The One;
Free Bird;
Mi Vida, Mi Amor ("My Life, My Love");
For My Own Good;
Isa Pang Pagkakataon ("One More Chance");
It's Over;
Problema ("Problem").
The Zoo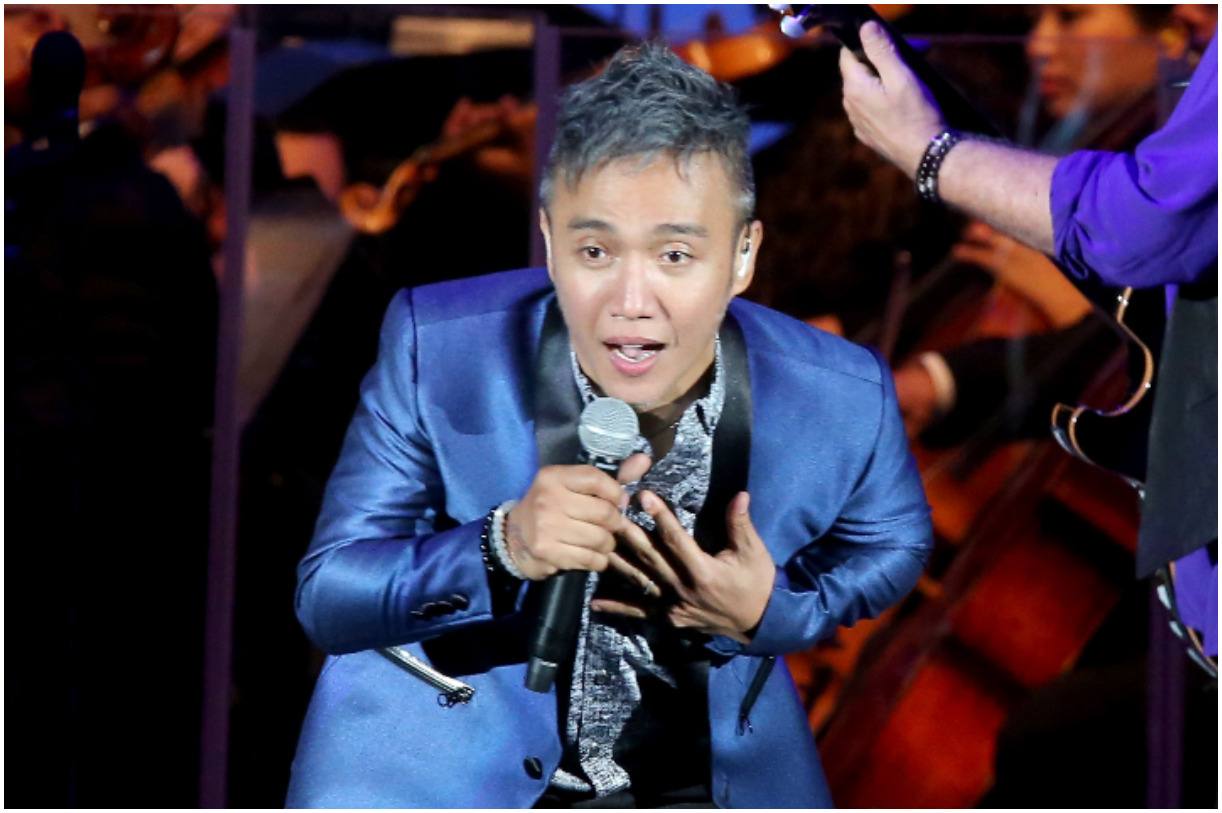 In 2006, Monet Cajipe and Pineda formed the band called The Zoo. Other members of the band were – Mckoy Alcantara (drums), Edgar Mendoza (keyboards), and Emil Bondoc (bass).
In September 2007, the band released its first album, titled – "Zoology" by MCA Universal.
Journey
Neal Schon, a member of the band Journey, contacted Arnel on June 28, 2007, after he saw clips of Pineda singing on YouTube.
Some of the videos that Schon saw were actually cover songs by:
Stryper;
Kenny Loggins;
Survivor;
The Eagles;
Aerosmith;
Air Supply;
Led Zeppelin.
On December 5, 2007, he was welcomed as the Journey's new lead singer. At the Viña del Mar International Song Festival in 2008, Arnel joined the band for the first time on stage.
On June 3, 2008, Journey released its 13th studio album (and the first album with lead singer Arnel), called – "Revelation." It debuted at No. 5 in the Billboard Top 200 album chart. On its first week of release, the album sold more than 105,000 copies.
During the 2008 Journey World Tour, Arnel sang in 57 concerts.
Documentary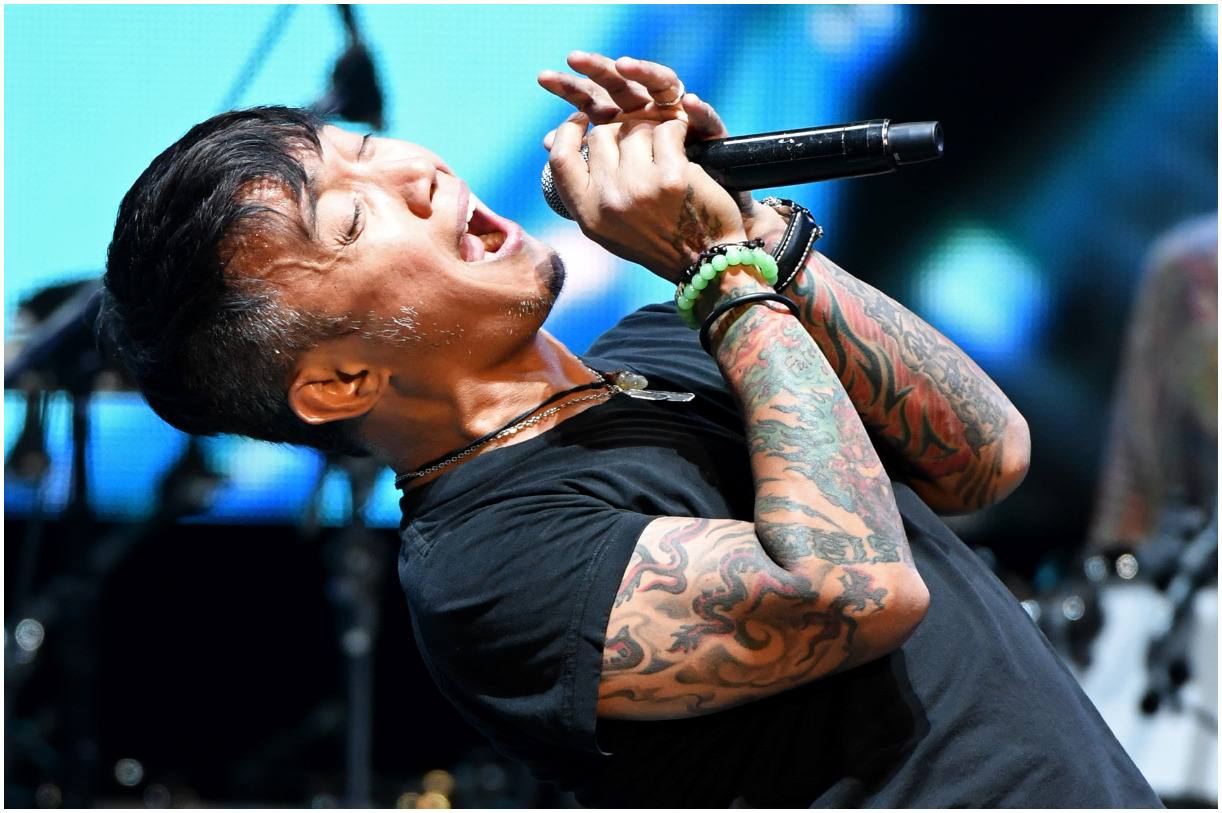 In 2012, a documentary called – "Don't Stop Believin': Everyman's Journey" was released. The documentary is about the band Journey and Pineda.
Film
According to a 2018 article that appeared in Deadline, filmmaker Jon M. Chu of the movie "Crazy Rich Asians" is making a film about Pineda's ascent from poverty as well as his role as the singer of the American rock band Journey.
Jon M. Chu said:
"This story, in particular, has been on my mind since I first read about it years ago. A true fairy tale and the triumph of the human spirit."
The filmmaker went on to say:
"An unlikely hero, an undeniable talent, the power of music and a worldwide stage has all the ingredients I love about movies. Plus I have been a fan of Journey's music since I can remember."
Wife
Arnel Pineda got married to Cherry Pineda in 2001.
Children
He first became a father at the age of 20.
Arnel has two older sons, Angelo and Matthew, from past relationships.
With his wife, Cherry, the musician has a daughter, named Thea Chenelle, and a son, named Cherub.
Quotes
"I'm allergic to molds, cigarette smoke, smog and dust and animals' hair."
"Just don't give up. I mean, don't stop believin'."
"I get really homesick inside."
"Hold on to your dream, no matter what it takes."
"I consider myself an alumnus of Hard Rock Cafe."
"I'm living a fairy tale."
Charity
In 2010, Arnel founded the Arnel Pineda Foundation Inc. His foundation provides underprivileged children with medical attention, health services, and quality education.
In 2014, Pineda teamed up with Prudence Foundation. The Foundation runs programs in Africa and Asia in partnership with the private sector, governments, and NGOs.
During an interview, the singer said:
"I am honored to partner with the Prudence Foundation for this meaningful initiative. We all need to be reminded of our social obligation to share to those who have less than we do. "
Pineda continued:
"I am glad to play a part and hope everybody will download the song to support this worthy cause."
In 2013, Pineda and his band announced that they are donating $350,000 to help victims of the Typhoon Haiyan that made landfall in the Philippines in November 2013. An estimated 400,000 people required to be evacuated.
The donation provided around 1.4 million meals and have gone to the United Nations World Food Programme.
Arnel said to the people of his homeland:
"Don't stop believing. Help is on the way."
Following Typhoon Haiyan, a few well-known Filipino musicians and Pineda recorded a tribute song, titled – "Listen With Your Heart."
Meeting Steve Perry
In 2019, Arnel met with Journey's original frontman Steve Perry, after Journey was inducted into the Rock & Roll Hall of Fame.
Pineda wrote on his Instagram account:
"One of the sweetest hug you can ever get from one of my heroes and silent mentors."
Arnel added:
"It means the world to me. Waited 35 years for this moment. Thank you Almighty God!"
Pineda said that Steve Perry is "the only true voice of Journey."
Trivia
On February 1, 2009, he performed at the Super Bowl XLIII pregame show.
During an interview, Pineda said that he once got hooked on illegal drugs due to frustration and disappointment in his career. The singer also stated it was the memory of his mother which pulled him out of his drug addiction.
Pineda earned most of his wealth from his music. He started to make some money after he released his debut album in 1999 as well as with the band The Zoo. But, Arnel made his fortune by being part of the rock band Journey. Therefore, Arnel Pineda has an estimated net worth of $16.2 million.
Featured image source – © Guliver / Getty Images.
References

https://www.rollingstone.com/journey-donates-350000-for-typhoon-relief
https://blogs.wsj.com/indonesiarealtimejourney-vocalist-gives-a-charitable
https://news.abs-cbn.com/arnel-pineda-admits-being-drug-addict-once