Vin Rock was born on September 17, 1970, in East Orange, New Jersey, USA. He is currently residing in West Orange, New Jersey.
He is a second member of Naughty By Nature, an American hip hop trio from East Orange, New Jersey, that consists of:
DJ Kay Gee (born Keir Lamont Gist, September 15, 1969);
Treach (Anthony Criss, born December 2, 1970);
Vin Rock.
Naughty By Nature is one of those quintessential '90s hip-hop groups that played an important role in the early years of hip-hop.
The first album was released in 1991 after a name change.
In May 2019, Naughty by Nature went on tour with New Kids on the Block, Debbie Gibson, and Salt-N-Pepa.
He also signed to the Out Da Gutta record label, a publishing company that is responsible for the works of Tupac Shakur.
READ MORE: Gente de Zona Net Worth
Albums
Naughty By Nature released the following albums:
Anthem Inc.;
IIcons;
Nineteen Naughty Nine: Nature's Fury;
Poverty's Paradise;
Naughty by Nature;
Independent Leaders.
READ MORE: Jelly Roll & Bunnie Xo
Trivia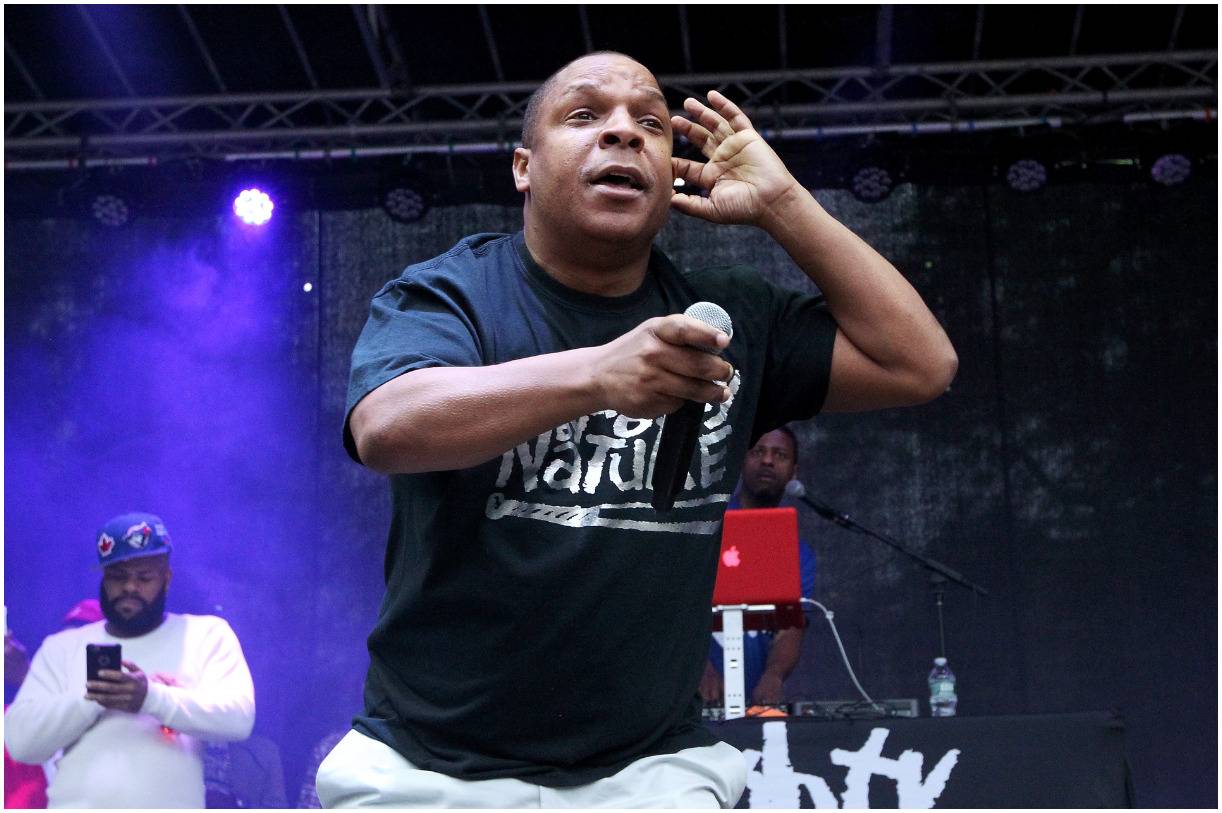 Vin has been rapping for over 18 years.
He is the cousin of Mike Tyson, the undisputed world heavyweight champion who holds the record as the youngest boxer to win a heavyweight title.
READ MORE: What is DJ D-Wrek's real name?
Quotes
"We've been trying to get this Naughty documentary done celebrating our 25 years in the music industry, and that will lend itself to new music."
"We have also been guests of Donnie Wahlberg and New Kids on the Block for their cruise. This will be the first cruise of this kind where we will be one of the headlining billed artists."
"I just think it is a matter of kids don't have the same challenges we have. It is going to reflect in the music and it is going to be different in the music." (CrypticRock)
"Having our brand and the hit records that we have, it's really a gifted man. Sometimes when you live in it and you're in it, you may not appreciate how blessed you are. Having a hiccup like that helps us realize it."
"To be blessed enough to make a living out of it and be considered legends amongst our peers and legends in our genre is a blessing. It is a definite blessing."
"At the time, we were like 22-23 years in the music industry and things happen over awhile. But, once the dust settles, you size up your options."
READ MORE: Biography of Astro
Vin Rock – Net Worth
Rock earns most of his income from selling tickets to his concerts, sponsors, working as a DJ, and selling his albums, especially online.
Therefore, Vin Rock has an estimated net worth of $1 million.
READ THIS NEXT: Pablo Skywalkin Net Worth