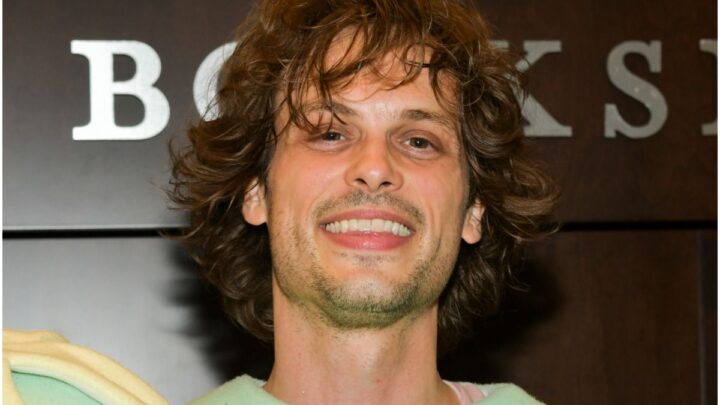 Matthew Gray Gubler is an American actor and author best known for his role as FBI Agent Dr. Spencer Reid in the CBS crime drama series Criminal Minds.
Biography
He was born on March 9, 1980, in Las Vegas, Nevada, USA.
Gubler is of Dutch, Scottish, Manx, Irish, English, German, and Swiss-German ancestry.
His maternal grandfather founded Las Vegas' first radio station, KENO.
His mother is a former chair of the Nevada Republican Party.
Matthew graduated from Las Vegas Academy of the Arts and New York University's Tisch School of the Arts.
While attending Tisch, Gubler worked as a model with DNA Model Management for American Eagle, Marc Jacobs, and Tommy Hilfiger.
In 2004, Matthew made his film debut in "The Life Aquatic with Steve Zissou."
Criminal Minds
In 2005, Gubler started to portray Dr. Spencer Reid in Criminal Minds, a TV series about a group of criminal profilers who work for the FBI.
"He's an eccentric genius, with hints of schizophrenia and minor autism, Asperger's syndrome," Matthew said about his character in the series in an interview with LiveAbout. "Reid is 24, 25 years old with three Ph.D.'s, and one can't usually achieve that without some form of autism."
The show also stars Paget Brewster (Emily Prentiss), Adam Rodriguez (Luke Alvez), Joe Mantegna (David Rossi), Daniel Henney (Matt Simmons), A.J. Cook (Jennifer "JJ" Jareau), Aisha Tyler (Dr. Tara Lewis), and Kirsten Vangsness (Penelope Garcia).
"I feel very fortunate to have been a small part of a show that's brought a lot of excitement and entertainment to people's lives over the years and throughout the world," Gubler told CBS.
"Criminal Minds" concluded on February 19, 2020.
In 2008, Matthew appeared with John Malkovich in The Great Buck Howard.
Knee Injury
In 2009, Gubler dislocated his knee while out dancing.
"If this were 50 years ago, they would have amputated the leg, so I got really lucky," Gubler said in a later interview. "I just got a little too overzealous on the dance floor and managed to pretty much do something that most knee surgeons have never even thought possible or seen in their lives."
In October 2014, Matthew became an ordained minister of the Universal Life Church.
Also in 2014, Matthew acted in "Suburban Gothic" and "Life After Beth."
Book
On April 2, 2019, he wrote and illustrated a children's book, titled – "Rumple Buttercup: A Story of Bananas, Belonging and Being Yourself."
"I've actually handwritten and illustrated a few books, but they are usually made as one of a kind presents for people, or for my descendants to one day find in a closet," Gubler said for Barnes & Noble. He went on to say: "This time, I thought it might be nice to share one with everyone."
"I hand wrote every single word, every single illustration, including the bar code and the lengthy copyright page," Matthew said with another occasion.
In 2020, Gubler starred as Thorn in the comedy "King Knight."
Wife/Girlfriend
Matthew Gray Gubler is not married, but, over the years, he was involved in several romantic relationships.
From 2004 to 2005, Gubler dated model Charlotte Kemp Muhl.
She has worked with Steven Klein, Ellen Von Unwerth, Gilles Bensimon, Greg Kadel, and Terry Richardson. Muhl later dated Sean Lennon, the son of John Lennon and Yoko Ono.
In 2007, Matthew dated Kat Dennings, an actress known for her role in Thor and Thor: The Dark World.
From 2008 to 2010, he dated Portuguese actress Marisa Morris.
Later, Gubler was in a relationship with Victoria Asher, Ali Michael, and Rachel Bourlie.
In 2013, Matthew and Taylor Swift were seen spending a lot of time together.
He is currently single.
READ MORE: Michele Morrone & Rouba Saadeh
Height
6′ 1″ (1.85 m)
Quotes
"If you are ever lucky enough to find a weirdo, never let them go."
"I love life so much, and I want to try to do everything, whether or not I do it well, I don't know."
"I find it's perfectly acceptable and rather admirable to be moderately delusional."
READ MORE: Anna-Maria Sieklucka Net Worth
Matthew Gray Gubler – Net Worth
Gubler earned most of his wealth from performing in 323 episodes of the TV series "Criminal Minds." Starting in 2012, Matthew made $100k per episode of Criminal Minds. In addition, he directed the Criminal Minds season 5 episode "Mosley Lane" (5×16).
His other film credits include How to Be a Serial Killer, Horse Girl, The Great Buck Howard, The Beauty Inside, The Life Aquatic with Steve Zissou, Life After Beth, and 500 Days of Summer.
Matthew was the voice of Simon in Alvin and the Chipmunks and its sequels.
He's also the author of the children's book "Rumple Buttercup: A Story of Bananas, Belonging, and Being Yourself."
Gubler worked as a model for fashion designers like Louis Vuitton, Marc Jacobs, Sisley, Tommy Hilfiger, and Burberry. Therefore, actor Matthew Gray Gubler has an estimated net worth of $11 million.
Featured image source – © Guliver / Getty Images.
READ THIS NEXT: Jamie Hector Scar