What is Michele Morrone's net worth? Is Michele Morrone married?
Introduction
Michele Morrone is an Italian actor and singer who rocketed to fame playing Massimo Torricelli in "365 Days."
Biography
He was born on October 3, 1990, in Bitonto, Italy.
His dad passed away when Michele was 12 years old. "The best memory that I had, it was me hanging the neck of my dad while he was swimming in the sea," he said.
Morrone studied theatre at the Teatro Fraschini di Pavia.
His first role was in 2015 in the TV series "The Teacher" as Bruno Sacchi.
365 DNI
In 2020, Morrone starred as a mafia crime boss, Massimo Torricelli, in 365 Days. The film follows an executive, Laura (Anna-Maria Sieklucka), from Warsaw, who is kidnapped by Massimo.
The Italian gangster gives Laura 365 days to fall in love with him.
"I am nothing like the character in the film, and it was a task for me to do this role because I don't understand the world of a sex addict," Morrone told The Quint.
"It's a combo between love, mystery, and of course, er####m … it's a combo of everything," he told GUESS founder and creative director Paul Marciano. "I trust the audience to know that this movie is a fantasy," Morrone said in another interview.
The film is based on the novel of the same name by Blanka Lipinska. 365 DNI is streaming on Netflix since June 7, 2020.
365 Days reached the top three most viewed videos on Netflix in many countries.
When asked about being a celebrity, Morrone responded: "It feels good. I feel like they finally understand who I am. For many years I tried to tell people what I have inside, and nobody really understood because most of the people, when they see me, they just see my physical appearance … just the face, body, stuff.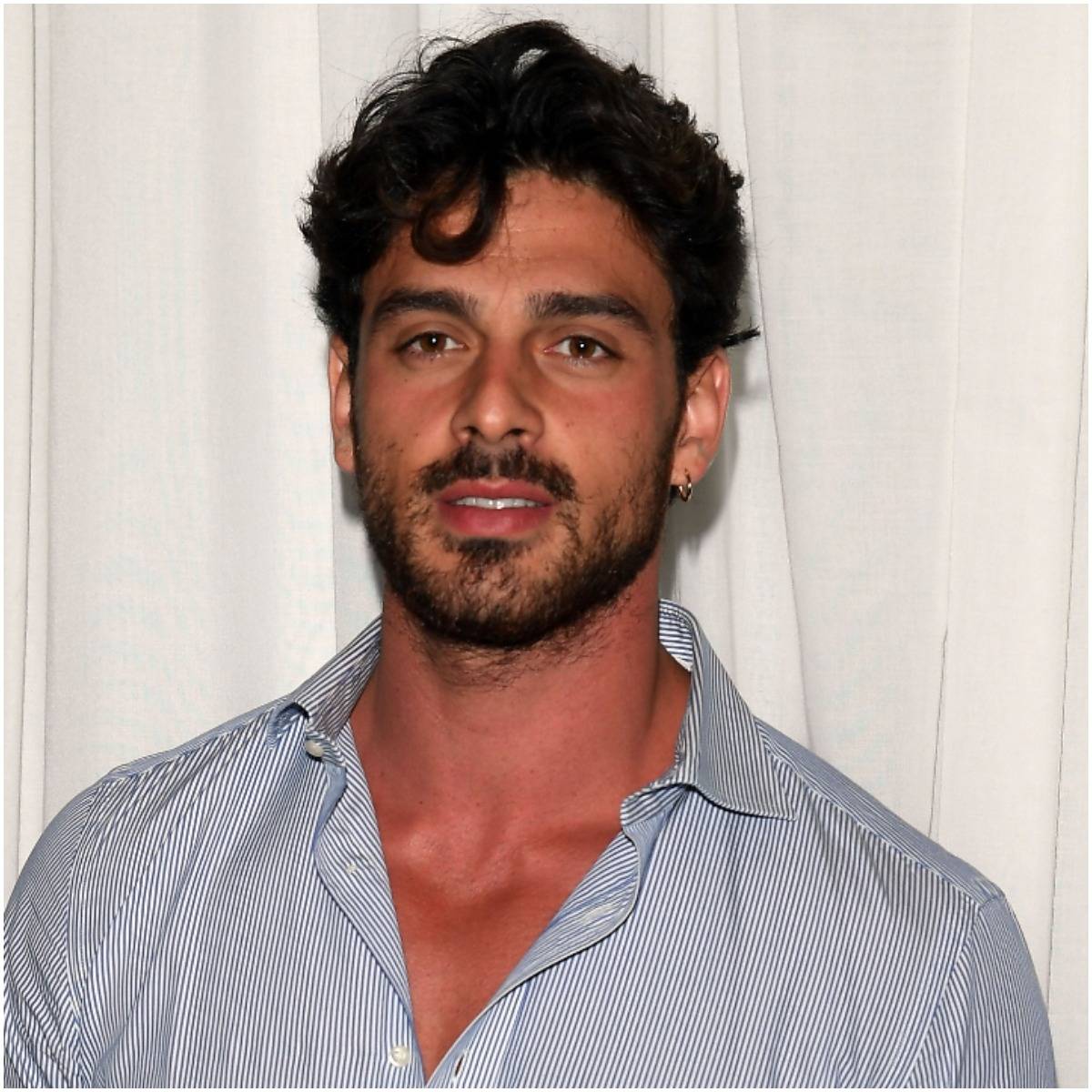 But when somebody discovers something else what you have inside, what you can offer to the audience, it's something different."
In June 2020, a petition was started on Change.org to remove the film from Netflix. "Members can choose what they do and do not want to watch by setting maturity filters at a profile level and removing specific titles to protect from content they feel is too mature," Netflix said in a statement.
365 Days: This Day was released in 2022.
Debut Album
In February 2020, Morrone released his debut album, Dark Room.
"Many people ask me: do you prefer acting or singing?" Michele said on Instagram in December 2020. "I always reply by saying that with acting I have the opportunity to be anybody, with singing .. I'm just one person: MYSELF!"
Four songs from Dark Room were used for the soundtrack of the Netflix drama "365 Days."
Morrone also announced that he is working on the second album. In addition, he inked a global record deal with Universal Music Group.
Wife
In 2014, Michele Morrone married Rouba Saadeh.
In 2013, Saadeh founded the lifestyle brand, Le Paradis Des Fous.
Starting in June 2019, Rouba works at ELIE SAAB as a Senior Ready-to-Wear Coordinator.
The couple divorced in 2018.
For a while, he worked as a gardener after divorcing Saadeh. "I found work as a gardener in a remote village of 1000 inhabitants because I had no more money in my pocket," he said.
Girlfriend
In 2019, Morrone was photographed kissing Italian ballerina Elena D'Amario.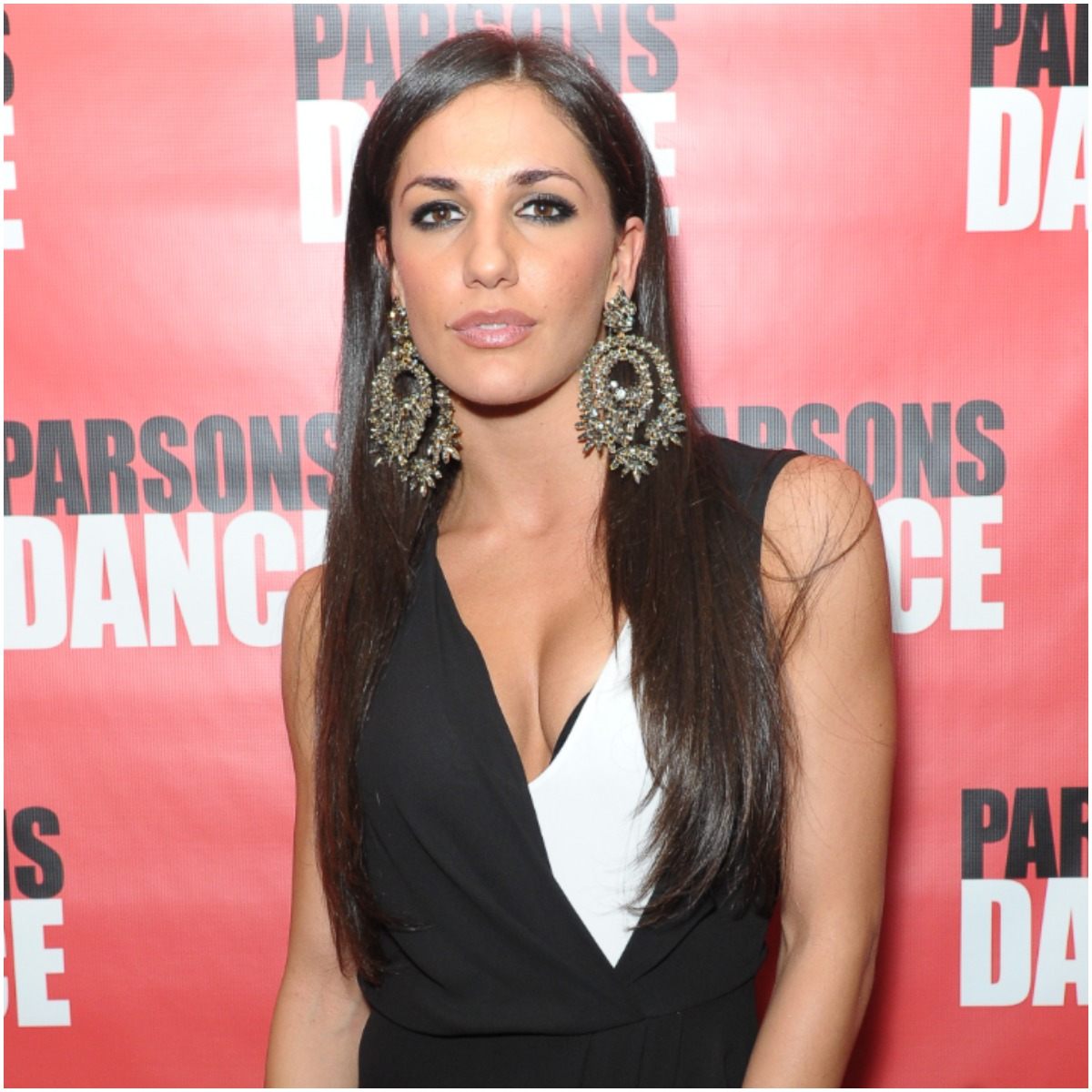 With the release of 365 DNI, fans speculated that Morrone and his co-star Anna-Maria Sieklucka are in a relationship. This is most likely due to the strong on-screen chemistry between Morrone and Sieklucka.
During the promotions of the film, Michele admitted that he was dating Sieklucka. However, Morrone later admitted that this was a joke.
Anna-Maria is currently dating director Łukasz Witt-Michałowski. In 2020, Sieklucka posted on Instagram a picture with Witt-Michałowski. Anna Maria wrote: "Jedno. Prywatne. I więcej nie będzie. Peace and love." [One. Private. And there will be no more.]
Children
Morrone has two sons with Rouba Saadeh: Marcus (b. in 2014) and Brando (b. in 2017).
READ MORE: Who is Rosie Perez's husband?
Height
6′ 2½" (1.89 m)
Quotes
"No matter what they'll say, always trust in your gut feelings."
"Music is in my blood … music is forever."
"I'm selfish. My goals are everything to me."
"Life is always filled with unexpected events that change us, moves us, and reforms us, but what remains constant is always the memories."
READ MORE: Cote de Pablo Net Worth
Michele Morrone – Net Worth
Morrone earned most of his wealth from performing in 12 movies and TV series, including – 365 Days: This Day, 365 Days, Medici, The Trial, Renata Fonte, and Sirene.
On YouTube, Morrone has over 280 million views, meaning about $600k in revenue.
Michele is the face of the international fashion brand Guess. He was also sponsored by Dolce & Gabbana.
In addition, he started AurumRom, a women's beachwear clothing brand, in August 2020.
Therefore, Italian actor Michele Morrone has an estimated net worth of $2 million.
READ THIS NEXT: Who is Hemky Madera?