Brooks Laich is a professional Ice Hockey player who is better known for playing in the National Hockey League. He is currently an unrestricted free agent.
Throughout his career, Laich has played for several teams including Washington Capitals, Ottawa Senators, Toronto Maple Leafs, and EHC Kloten.
Biography
Laich was born on June 23, 1983, in Wawota, Saskatchewan, Canada. Brooks is the son of a high school teacher. He has two siblings, a younger brother and an older sister.
During the 1999–2000 season, Laich was the top scorer for the midget AAA Tisdale Trojans. He was also the runner-up for league MVP.
During the 2000–01 season, he started his junior hockey career with the Moose Jaw Warriors of the Western Hockey League (WHL).
In 2001, Brooks was drafted 193rd overall by the Ottawa Senators. Nevertheless, he was traded to the Seattle Thunderbirds. Here, Brooks started to develop more of an offensive game and finished the 2001–02 season with 58 points in 47 games.
In 2003, Laich won a silver medal at the World Junior Championships. In the same year, he played his first professional game in the AHL with the Binghamton Senators.
For the entire 2004–05 season, Brooks played for the Pirates and finished 8th on the team in scoring with 16 goals.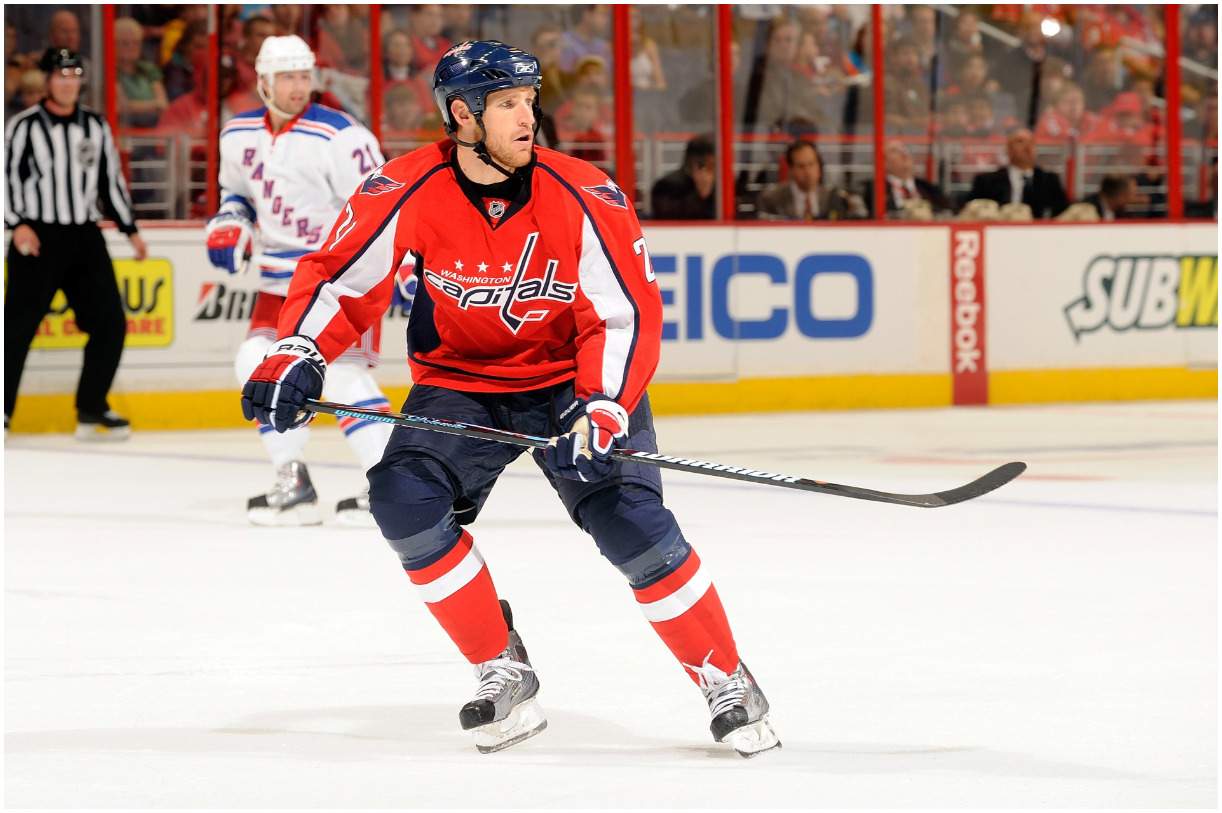 During the 2005-06 season, Laich played for the Capitals as well as for the "Hershey Bears."
During the 2007–08 season, he played in all 82 games for the Washington Capitals. In addition, Laich set career highs in goals, points, and assists.
Brooks scored 23 goals and added 30 assists.
Wife & Wedding
In December 2013, he met Julianne Hough. She is a 2-time professional champion of ABC's Dancing with the Stars. In 2014, Hough officially became a judge for the hit show.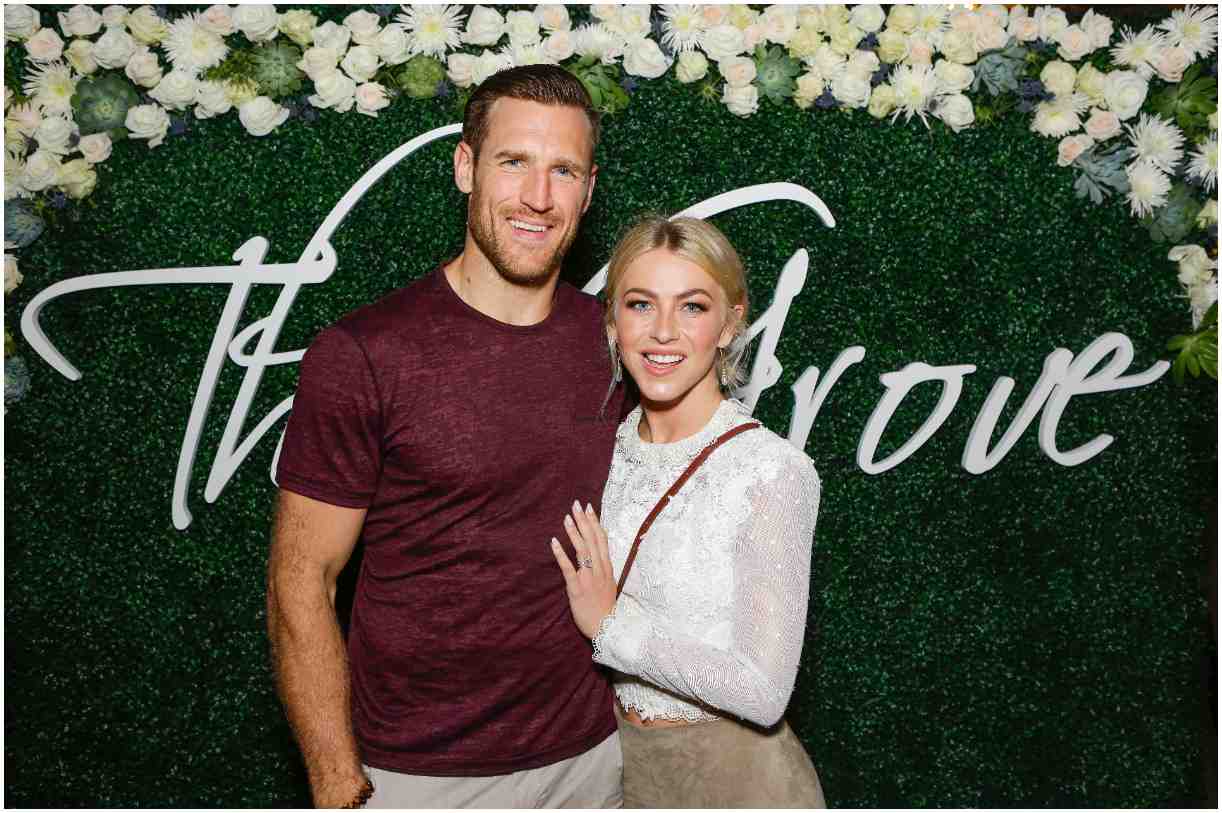 The two were introduced by a mutual friend, actor Teddy Sears, while Hough and Teddy were filming the horror film "Curve."
On August 18, 2015, Brooks officially announced via Instagram that he and Julianne Hough were engaged.
Laich got married to Hough on July 8, 2017, in Lake Coeur d'Alene, Idaho, where his wife usually spent summer holidays while growing up.
Julianne Hough said during an interview after the wedding:
"When I introduced Brooks to the lake, he fell in love with this special spot, and we knew this was where we wanted to raise our family and grow old together."
The wedding boasted 200 of the couple's closest friends and family. Bridesmaid at the wedding was Vampire Diaries actress Nina Dobrev.
Nina even said that she had never seen a man look at his wife the way he did when they said: "I do."
After their marriage, Julianne didn't take his last name. Brooks admitted – "I would like my wife to have my last name, whether it's now or sometime in the near future or far future."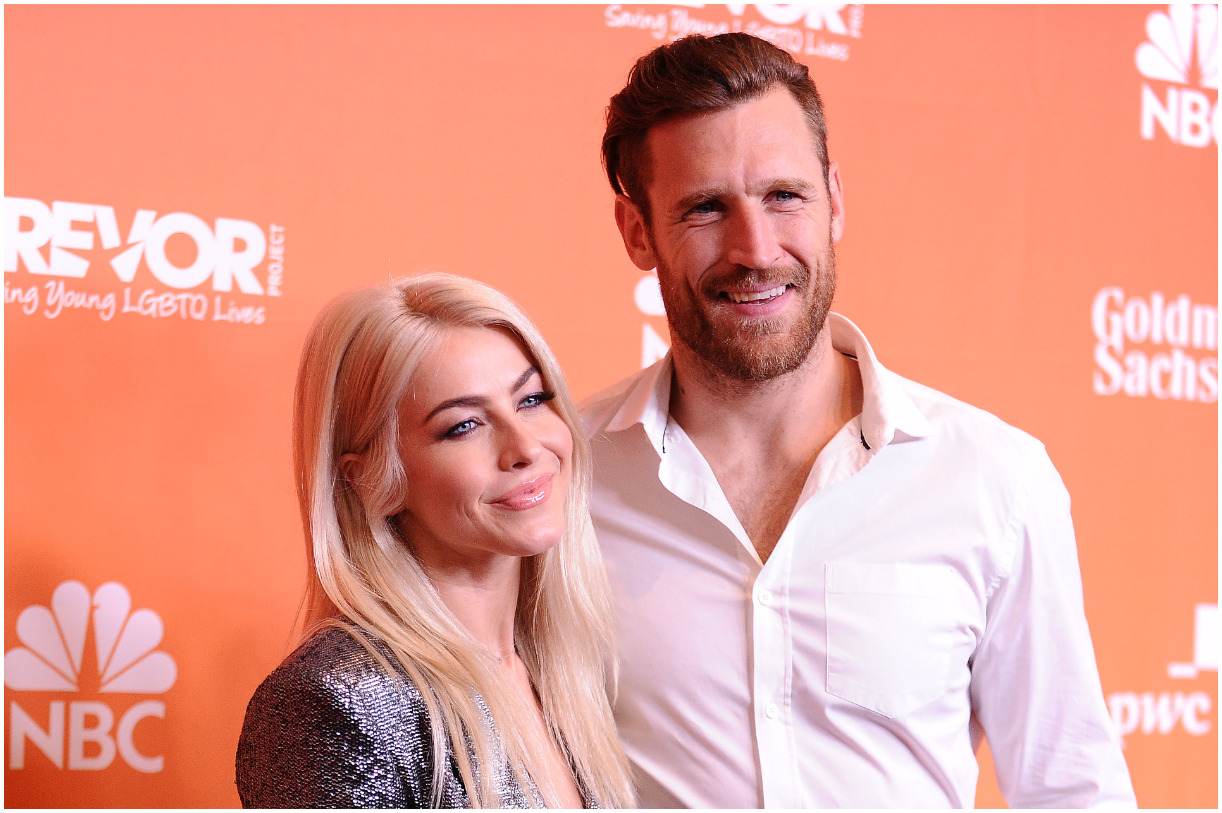 At the start of 2020, Julianne and Brooks reportedly have problems for months. According to People, "she's very independent and a free spirit, and that's been tough for Brooks and their marriage."
Julianne Hough & Endometriosis
Hough has had endometriosis for 15 years. Endometriosis is a painful disorder in which tissue which normally lines the inside of the uterus grows outside the uterus.
READ MORE: Facts about Cliff Dixon
The main symptoms of endometriosis are:
difficulty getting pregnant;
blood in the pee during the period;
diarrhea;
constipation;
feeling sick;
pain during the period;
pain when peeing or pooing;
pain during or after sex;
pain in the lower tummy or back.
Hough told Women's Health:
"It can definitely cut things short. Sometimes we're in the middle and I'm just like 'AH, stop!' It can be really frustrating."
She also said:
"Obviously, with my story, I came out with it in 2008 when I found out that I had endometriosis."
Julianne continued:
"But then at the time, I was like, I don't know if I really want to talk about this, it's very personal and there can be some misconceptions about certain things and I was like, I don't have the answers yet."
Trivia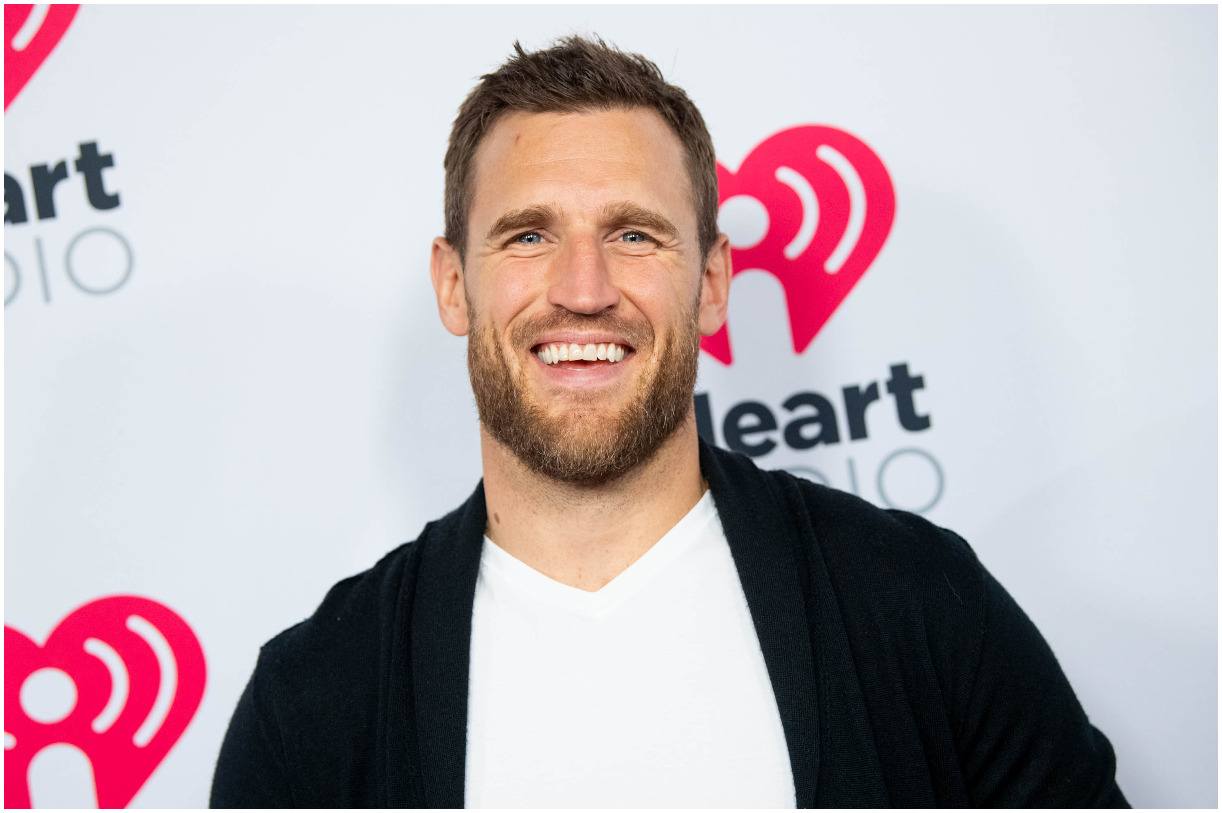 In 2010, on his way home from an elimination game loss in the playoffs, Laich stopped to help 2 stranded Capitals fans change their tire.
This earned Brooks a nomination for Sports Illustrated Sportsman of the Year.
He responded:
"It's not a big deal. It was just a tire."
Brooks went on to say:
"The lady was stranded on the side of the road, I saw that it was just a lady and her daughter, and I figured my tire expertise outweighed hers."
He also helped his hometown of Wawota raise money to purchase a Zamboni for the local arena, while still playing junior hockey.
READ MORE: Biography of Trey Canard
Laich is active on social media sites including Instagram (467k followers) and Twitter (86k followers).
Brooks represented Canada internationally on a couple of occasions, including the 2003 IIHF World Junior Championships and the 2010 IIHF World Championships.
Height
Laich is 6 ft 2 in (188 cm) tall.
Quotes
"I'm very thankful for, and grateful to, my teammates, because even when I didn't have a contract, they still treated me like I was part of the team."
READ MORE: Antron Brown Net Worth
"I started playing this sport because I loved it."
"To be honest, I had never seen an episode of Dancing With The Stars. But in my defense, she had never seen a Caps game either until she met Teddy."
"I'm very lucky that I have a strong and understanding relationship with my wife. She's very supportive."
Brooks Laich – Net Worth & Salary
In 2011, Laich signed a 6-year contract worth $4.5 million per season. Also, he bought a house in Los Angeles in a deal worth $2 million. Therefore, Brooks Laich has an estimated net worth of $31 million.
READ THIS NEXT: Is Marco Antonio Barrera married?
Featured image source – © Guliver / Getty Images.
References

https://www.womenshealthmag.com/julianne-hough-sex-life
https://people.com/celebrity/julianne-hough-brooks-laich-holiday