Trixie Mattel (birth name – Brian Michael Firkus) is an American drag queen, actor, YouTuber, and singer, who released the country album Two Birds in 2017.
Firkus is best known for placing sixth on the 7th season of RuPaul's Drag Race as well as for being the winner of the 3rd season of RuPaul's Drag Race All-Stars.
Biography
Mattel was born on August 23, 1989, in Milwaukee, Wisconsin, USA, into a Native American family.
Firkus became a vegetarian at age 9.
Brian graduated from the University of Wisconsin-Milwaukee with a Bachelor of Fine Arts in musical theatre.
Trixie made her first public appearance in a performance of The Rocky Horror Picture Show.
In 2014, Brian attended The Institute of Beauty and Wellness.
In 2015, Firkus participated in season 7 of RuPaul's Drag Race. The show documents famous drag queen RuPaul in the search for "America's next drag superstar."
She was eliminated in episode 4. However, Firkus reentered "RuPaul's Drag Race" in episode 8 by winning the "Conjoined Twins" challenge. But, in episode 10, she was once again eliminated.
On January 25, 2018, Firkus participated in Drag Race All Stars Season 3 (a spin-off of RuPaul's Drag Race), where she won the competition.
Shows
On March 25, 2016, Trixie and another drag queen, Katya Zamolodchikova, started an American comedy web series named – "UNHhhh."
The series is produced by World of Wonder Productions.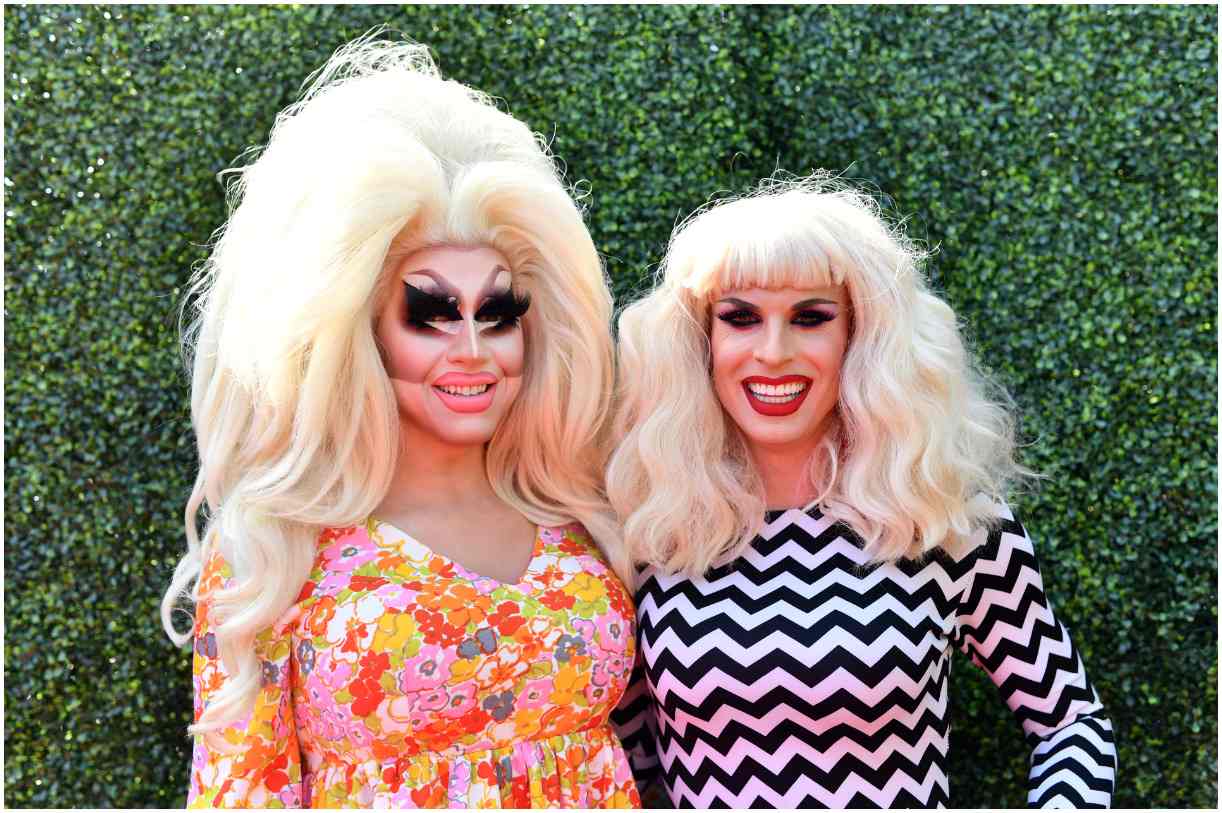 Mattel met Katya while competing against each other in the 7th season of RuPaul's Drag Race.
In 2017, Firkus and Zamolodchikova started another show called – "The Trixie & Katya Show." The show is actually a spin-off of "UNHhhh."
Albums
In 2017, Trixie released her debut studio album, titled – "Two Birds."
Tracklisting:
Mama Don't Make Me Put on the Dress Again;
Make Up Your Mind;
I Know You All Over Again;
Seen My Man;
I'll Wear Your Ring;
Bluegrass;
Seen My Man.
On March 16, 2018, she released her second album, called – "One Stone."
Tracklisting:
Little Sister;
Break Your Heart;
Soldier;
Red Side of the Moon;
Moving Parts;
The Well;
Wind Up Man.
During an interview, Mattel said about her albums:
"My first album was called 'Two Birds,' so this is sort of a follow-up. 'One Stone' is a little less country, but it's a companion piece to the first album."
Trixie went on to say: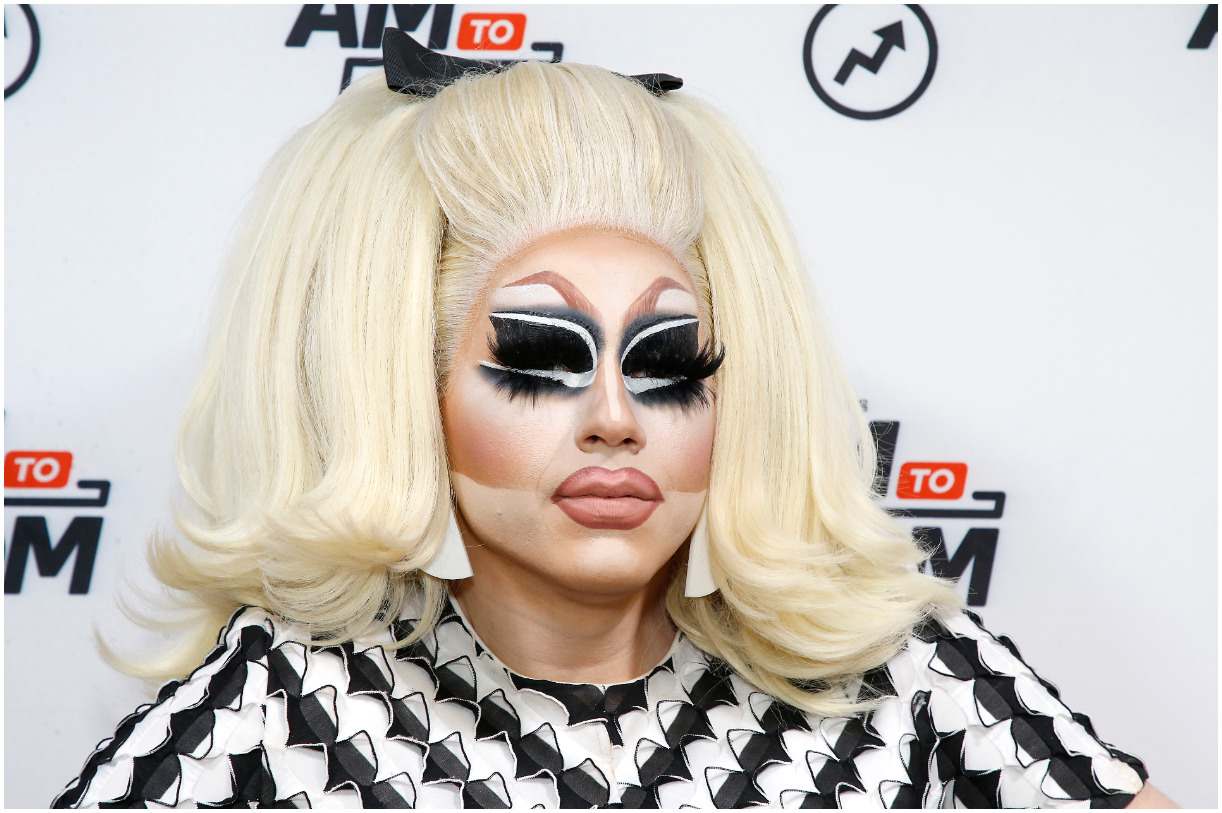 "The first album was all very country break up, and 'why me?'. 'One Stone' is a little more introspective, like, 'maybe it's you. Maybe you're the problem.'"
Documentary
On April 25, 2019, she launched a documentary entitled – "Trixie Mattel: Moving Parts." The documentary premiered at the Tribeca Film Festival.
During the film, she details her devotion to performance, her career obstacles, as well as her troubled upbringing. Also, the documentary follows Trixie on her world tour, promoting her second album. It was directed by Nick Zeig-Owens.
YouTube
Mattel started her YouTube channel on December 4, 2011. The channel has over 1,3 million subscribers.
Boyfriend
Trixie Mattel is in a relationship with David Silver.
David works as a producer.
Height
Mattel is 5'11 (1,80 m) tall.
READ MORE: Who is Kang Ho-dong's wife?
Quotes
"I'm sure every drag queen will tell you, once you've worn something or done something, we're over it."
"If you've ever been to a reservation, you know it's not the most uplifting place."
"Drag queens are never meant to be stars. We make fun of stars. Drag queens are the people that 'point' at the star."
"When you watch hot people put makeup on, you learn nothing. Observe the goons and goblins."
"Being a skinny legend is more of a mindset or a persona than a number on a scale."
"I think drag queens get on television, and then they're like, "I just started doing drag to make a difference!"
"I am a very famous person who wins awards!"
READ MORE: Big Mike Geier Biography
Trivia
In June 2019, Firkus was one of the 37 queens to be featured on the cover of New York Magazine.
Her main musical influences are:
Kacey Musgraves;
Jason Isbell;
June Carter Cash;
Dolly Parton.
Firkus' drag name originated from an abusive stepfather who would call her Trixie anytime Brian acted feminine.
During a recent interview, Mattel explained:
"I loved Barbie, I loved kids toys. I had kind of a shattered childhood."
Trixie continued:
"So, I wanted to take these icons from childhood and reinterpret them as an adult."
In November 2017, Zamolodchikova and Mattel starred in a drag stage adaptation of the film "Romy and Michele's High School Reunion."
In 2018, Firkus was interviewed by Larry King, who asked her about the current state of drag, the success she's garnered over the past several years, her relationship with RuPaul, and how she got her start in drag.
Larry also asked Mattel what she thinks of US President Donald Trump. She said:
"Well, we're both dudes in wigs that wear too much bronzer."
Trixie continued:
"We probably have a lot more in common. I don't think he's walked in somebody else's pumps."
In 2018, Zamolodchikova announced a hiatus from The Trixie & Katya Show. Later, she was replaced by Bob the Drag Queen (birth name – Christopher Caldwell).
READ MORE: Sparc Mac Net Worth
Trixie Mattel – Net Worth
Mattel earned most of her wealth from her shows as well as from selling her albums. Trixie also made some money from the royalties of her documentary as well as from her concerts. Mattel is also the founder of Trixie Cosmetics.
Firkus also has a YouTube channel (about $250k in revenue before taxes) and a popular Instagram account (over 2.3 million followers).
In addition, Mattel makes money from selling merch on dragqueenmerch.com/collections/trixie-mattel.
In 2020, Firkus and Katya published the book – "Trixie and Katya's Guide to Modern Womanhood." Trixie also co-owns the bar "This is It!" Therefore, drag queen Trixie Mattel has an estimated net worth of $8 million.
Featured image source – © Guliver / Getty Images.
READ THIS NEXT: Who is Todd Pletcher?
References

https://ew.com/trixie-mattel-grown-up-tour-dates-interview/
https://www.queerty.com/trixie-mattel-time-moms-boyfriend