Nicole Threatt (birth name – Nicole Kendra Plotzker) is an American attorney and the wife of record producer and rapper, Dr. Dre. Her husband is also the mastermind behind rappers 50 Cent, Eminem, and Snoop Dogg.
Biography
Threatt was born on January 1, 1970, in the USA.
After her graduation, she worked as an attorney for a few law firms. But, Nicole stopped practicing law after she got married to Dr. Dre.
Husband
In 1992, she married Sedale Threatt, a retired American basketball player in the NBA.
Sedale played in the NBA from 1983 to 1997.
He had the nickname "The Thief" from his ability to steal the ball from unaware opponents. From 1991 to 1995, he played a starting point guard for the Los Angeles Lakers.
They got divorced after three years. One of the reasons behind their divorce was the alleged love letter written by Dr. Dre to Nicole. In the letter, Dr. Dre asks Nicole to leave Sedale.
READ MORE: Is Lenedra Carroll married?
The letter was written in 1995 while Dre was scouting for places to shoot the music video for Tupac Shakur's "California Love."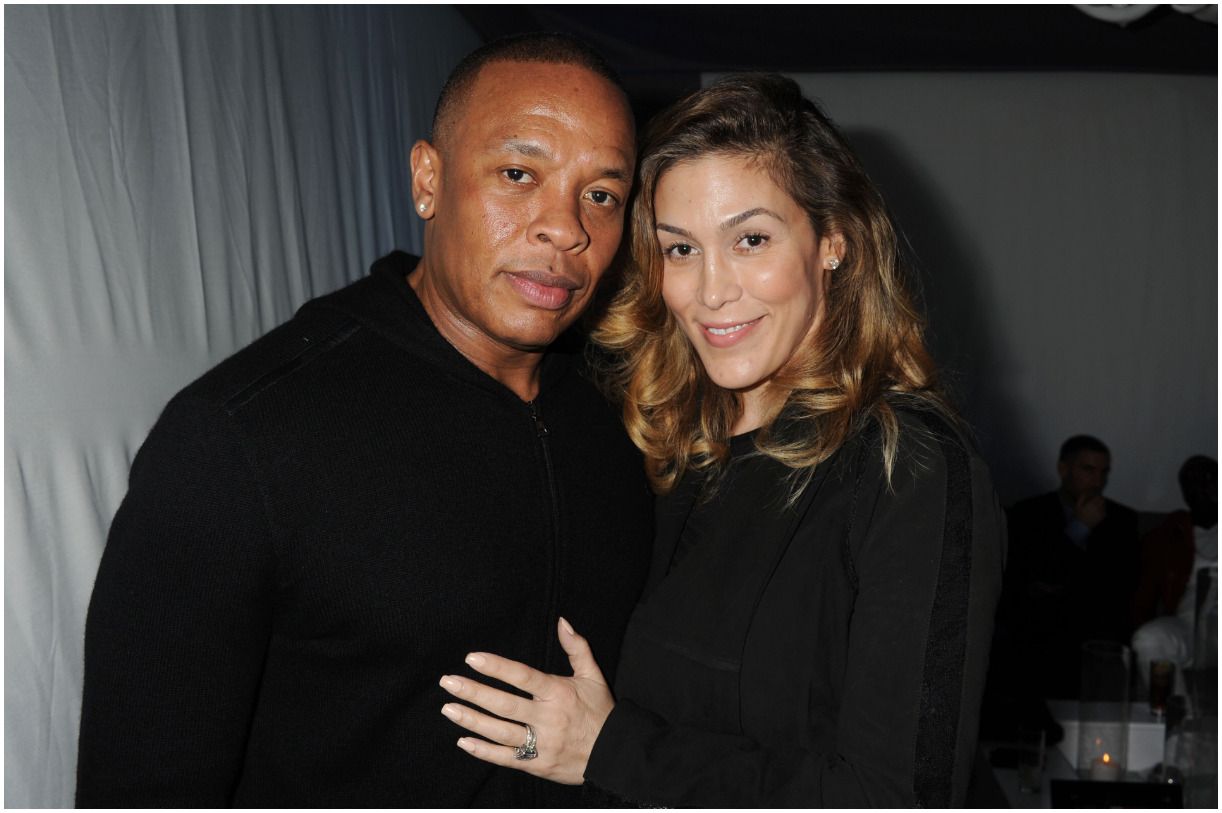 Dr. Dre wrote in the letter:
"Hopefully you doing well and you realized you need to quit fuckin' wit Sedale and come home to your Doctor. I will take care of you baby girl."
You can read the letter here.
However, in 2015, The Daily Beast reached out to Dr. Dre, and one of his representatives said that Dre did not write this letter.
In May 1996, Nicole married Dr. Dre after four months of dating.
In March 2018, the couple made a rare red carpet appearance as they attended a screening for his docu miniseries, titled "The Defiant Ones," in London's Brixton Oval. The two were accompanied by Truly, the couple's daughter.
The Defiant Ones featured interviews with some of the biggest names in pop, including Snoop Dogg, Gwen Stefani, Bono, Ice Cube, Eminem, and Nas.
In 2019, Dr. Dre and Nicole were being accused by two former staffers that they didn't allow their staff to take rest breaks and proper meals.
They are seeking unspecified damages.
In June 2020, it was reported that Nicole had filed for divorce.
READ MORE: Corinna Kopf & Logan Paul
Children
Nicole and Dre have two children, Truice Young (b. in 1997) and Truly Young (b. in 2001).
In addition, Nicole is the stepmom to Dr. Dre's three more children from previous relationships.
a son, Marcel (b. in 1990), from Dre's relationship with singer Michel'le;
a daughter, La Tanya Danielle Young, from Dre's relationship with Lisa Johnson;
a son, Curtis Young, from Dre's relationship with Cassandra Joy Greene. Curtis is a rapper who is also known as Hood Surgeon.
Height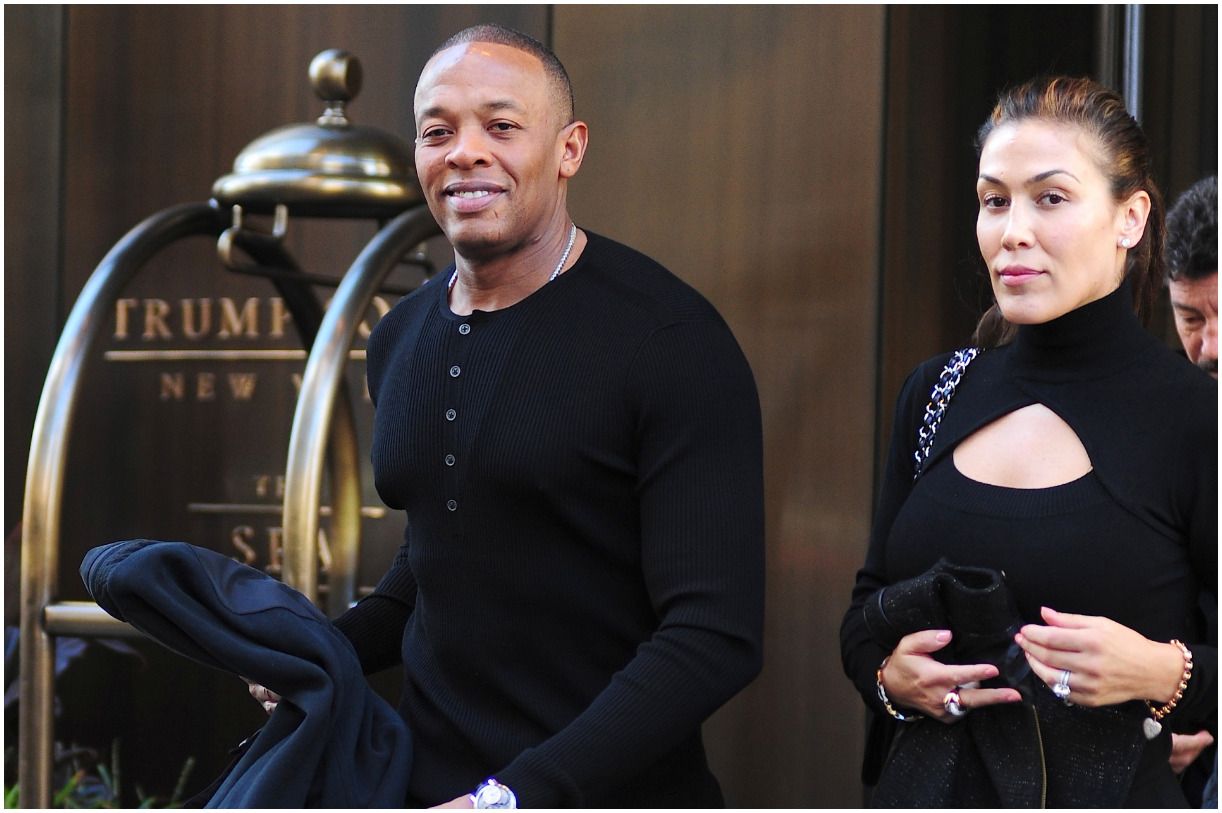 Threatt is 5 ft 8 in (172 cm) tall.
READ MORE: Faker Net Worth
Nicole Threatt – Net Worth
Nicole and her husband have many assets together. For instance, Dre bought a 6-bedroom home in LA in December 2011 for $15.4 million. In 2015, the house was sold for about $32.5 million.
In 2014, the couple bought a $50 million mansion from football quarterback for the New England Patriots – Tom Brady. The house has a moat, an outdoor kitchen, a gym, and an infinity pool with a view of the Pacific Ocean.
In 2018, Dre bought a mansion in Calabasas, California, for approximately $4.9 million. He drives a white Bentley Coupe and a Rolls-Royce Phantom Coupe.
In 2014, Apple bought Beats Electronics for a total of $3.2 billion, and Dr. Dre owned 25 percent of the shares. Beats is a company that produces audio products. In 2011, the company's market share was 64 percent for headphones priced higher than $100.
Apple paid $2.6 billion in cash and $400 million in stock for the company. As the 25 percent owner, Dr. Dre received $100 million worth of Apple shares. Currently, the value of those shares more than doubled.
Hence, Dr. Dre has an estimated net worth of $830 million. It is not known whether Nicole signed a prenup before marrying Dre. If she didn't sign a prenup, then Nicole has almost half of the money Dr. Dre has since he made most of his money after the two got married. Therefore, Nicole Threatt has an estimated net worth of $415 million.
READ THIS NEXT: Who is CallMeCarson dating?