Dr. Nina Gray is an American dentist and YouTuber who has appeared on an episode of Dr. Phil with her daughter Nicolette Gray in 2018. Nina is also the founder of Dental Plus California.
Biography
She was born on August 23, 1974, in the USA.
Her father's name is Dr. Mohsen Moghaddam.
In 1997, Gray earned a BA in Psychology from the University of California, LA. In 2001, she graduated from Tufts University School of Dental Medicine, one of the oldest dental schools in the US.
She served as the CEO of Dental Plus Califonia. Dr. Gray is considered one of the top dentists in the LA area.
After appearing in the syndicated show "Dr. Phil," Nina started to receive an extra number of customers.
YouTube
Nina started her YouTube channel on March 3, 2019. Currently, the channel has over 168,000 subscribers and more than 8 million views.
On her channel, Nina mainly showcases her life with her two daughters.
Her most popular video is named – "$8000 shopping spree at CHANEL on rodeo." The video was published on June 4, 2019, and it has more than 634,000 views.
The second most popular video on the channel is entitled – "SHOPPING WITH NICOLETTE — Chanel Makeup." The video has over 473,000 views, and it was uploaded on March 12, 2019.
Instagram
Gray has gained 211,000 followers on Instagram.
Husband
Dr. Nina Gray is divorced. In 2020, she explained the reason for her divorce in a YouTube video.
Children
Nina has two daughters – Blair and Nicolette Gray.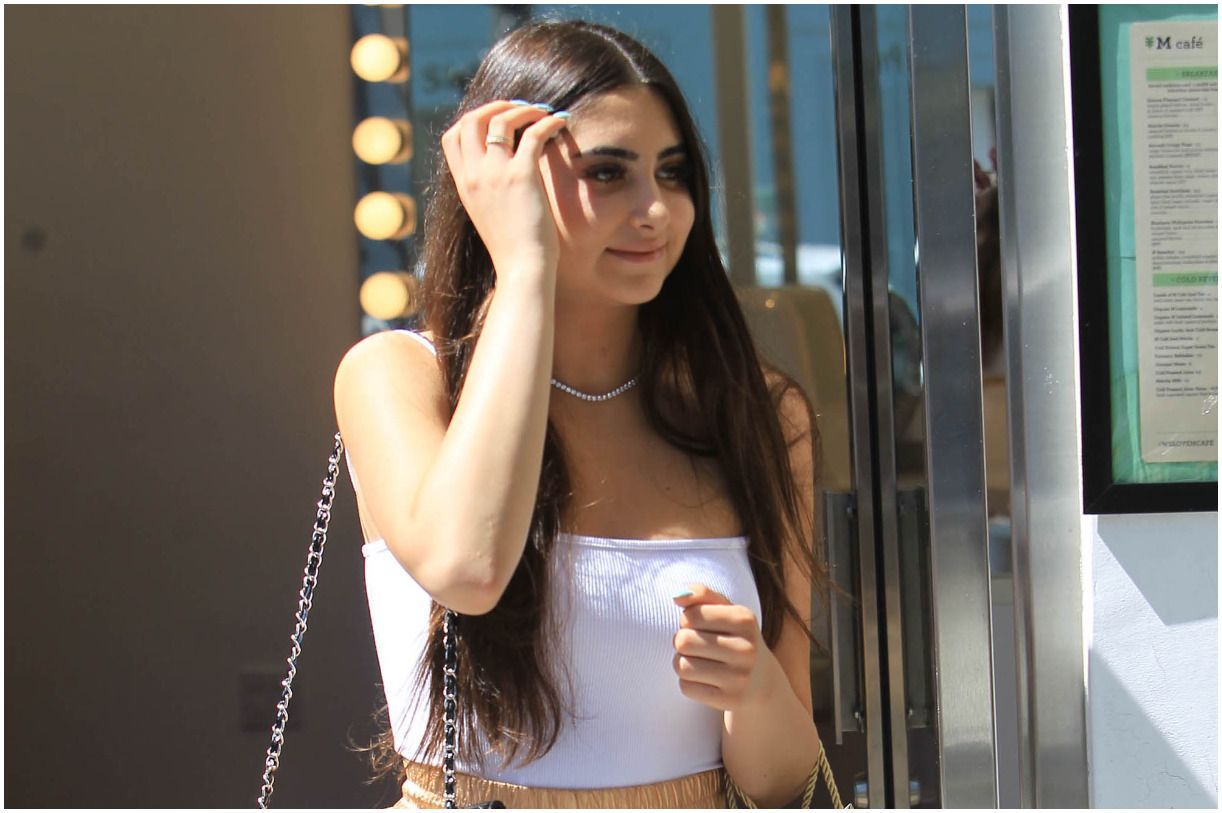 Nicolette Gray also has a YouTube channel, with more than 1.35 million subscribers and more than 178 million views.
The most popular video on her channel is titled – "24 HOUR SHOPPING CHALLENGE!." The video was uploaded on November 23, 2018, and it has over 3.7 million views.
Her 2nd most popular upload is titled – "$35,000 LUXURY HAUL." The video has more than 3.2 million views, and it was uploaded on June 11, 2018.
Nicolette has posted photos with:
Sebastian Bails – an American social media celebrity who is best known for his comedic lip-sync videos on the app TikTok. Sebastian also has a YouTube channel on which he collaborated with other famous YouTubers, such as – Jazmine Lucero, Danielle Cohn, and Nick Pallauf;
Dom Zeglaitis – a Lithuanian hip hop artist and YouTuber who has more than 794,000 subscribers on his YouTube channel.
For her 16th birthday, Nicolette publicly asked her mum for a G-Wagon car. She received the car, and she didn't even have a driver's license. Note – 2016 AMG G-Wagons start at $120,000.
In 2018, for her 18th birthday, Nicolette asked her mother to upgrade her car. She received a new G-Wagon because she 'didn't like' her old one. Note – 2018 AMG G-Wagons start at $142,800, but her car has a few upgraded features, like black wheels, bring the price to around $150,000.
She said:
"I don't even have my license and I'm on my second car."
During a YouTube video, Nicolette confessed:
"If you guys want to hear what happened to my old G-Wagon, basically I just got a regular black G-Wagon."
Nicolette continued:
"and it wasn't even matte black. It just wasn't that special. I didn't like it that much."
In an interview, she said:
"I was thankful to have the car, but it just wasn't the G-Wagon that I really wanted."
Nicolette went on to say:
"So I ended up upgrading and I am so happy about it."
During Dr. Phil's show, Nicolette blamed and criticized her mother's parenting abilities. She was also frustrated since her mother cut down her monthly allowance from $5,000 per month to $1,000.
READ MORE: Carl Lentz Net Worth
After Nina cut her allowance from $5,000 to $1,000, Nicolette said that she was being forced to live like a "peasant."
She told Dr. Phil:
"I want my mom to understand that I can't live off $1,000 a month and I grew up on a certain lifestyle."
Nicolette added:
"She can't just take that away from me immediately."
On the same show, the teenager said to Nina:
"This is your fault. You literally cause me to be this way. You caused this."
She later added:
"You chose to raise me here in Beverly Hills like this… so deal with it."
Nicolette also said that she needs $5,000 per month to pay for:
personal trainers;
clothing;
jewelry;
purses;
wallets.
In her words:
"I need it for food, I need it for shopping, I need it for lots of things."
The teenager went on to say:
"Just everything that I buy, everything that adds up, my personal trainers, all of it."
This allowance change (at $1,000 a month) didn't last much, and Nina decided to raise it back up to the normal amount ($5,000 a month).
On social media, Nicolette has labeled herself the "Beverly Hills brat." She even has an online merch store named – "BEVERLY HILLS BRAT."
READ MORE: Alisha Marie Quotes
Height
Dr. Gray is 5 feet 9 inches (1.75 meters) tall.
Trivia
Nina has worked with a research team to develop the Zoom teeth-whitening system. It is a teeth whitening procedure that takes less than an hour to perform.
Dr. Gray is a member of:
the American Dental Association;
the California Dental Association;
the National Association of Professional Women.
She is the chairperson of the medical advisory board at Pearl Brite Concepts, Inc.
READ MORE: Richard Wershe Jr. Net Worth
Dr. Nina Gray – Net Worth
Gray earns most of her wealth from being the CEO and founder of Dental Plus California. Her income from the company was not released to the public. But, to be able to have her lifestyle, Gray probably has an annual income of at least $700,000 per year. Her daughter, Nicolette, alone costs her $60,000 per year. Also, in 2018, she purchased her daughter a car that has a net worth of $150,000.
Moreover, she has a YouTube channel with over 168,000 subscribers. But, the income from ads on YouTube is "peanuts" for her. She also sells merch (iPhone cases, bags, hoods, t-shirts, and cans) on her website – drninabeverlyhills.com/shop. Therefore, Dr. Nina Gray has an estimated net worth of $4 million.
Featured image source – © Guliver / Getty Images.
READ THIS NEXT: Who is JayzTwoCents?
References

https://www.barstoolsports.com/brat-is-my-kinda-rich-kid
https://www.dailymail.co.uk/year-old-Beverly-Hills-brat-gets-expensive-
https://doctor.webmd.com/doctor/nina-gray-95231aab