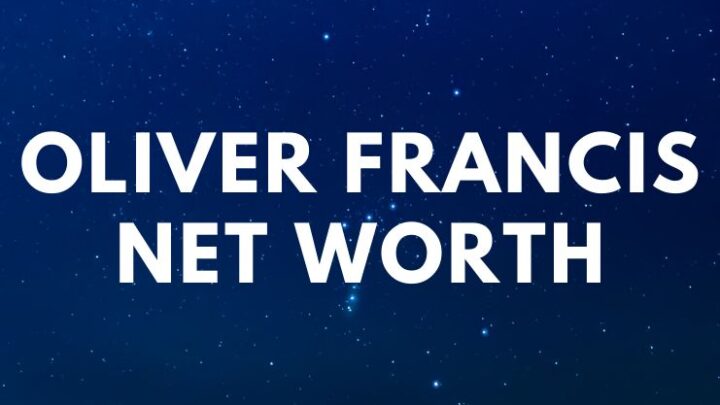 Oliver Francis, born Alex Kelly, is an American producer and rapper from Columbia, Missouri. Oliver gained fame after reaching millions of views on platforms like Youtube and Soundcloud.
He is arguably one of the most under-appreciated and underrated artists in the industry right now. His biggest songs include "Wwaavvyy," "Polo Socks," and "Yeenreally."
Biography
He was born on June 12, 1992, in Colombia, Missouri.
As a boy, he went to a non-denominational church (a type of church that usually distances itself from the confessionalism or creedalism of other Christian communities).
" It's a very slow life in Missouri, and there's like only a few things to do, like work a job, get pregnant and die," he told Masked Gorilla in November 2018. "I throw a lot of shade from where I'm from, but at the same time, I love it, like its home, and I love that slow life … it's cool to do what I do and to leave there and then come back."
His family was a well-off unit; however, when Oliver turned 14, his parents went bankrupt from the 2008 global financial crisis – considered by many economists to have been the worst financial crisis since the Great Depression of the 1930s.
In his early years, Oliver played as a vocalist for the punk band Treebeard.
YouTube
In April 2012, he started featuring his music on his YouTube channel.
In the beginning stages of his career, Francis had created gang content; however, at some point, he turned his attention to subjects that reflected his past and current real-life experiences.
Francis has since admitted in interviews that he was somebody he wasn't, and now he releases music that is truer to himself.
At first, Oliver only had 3,000 views; nevertheless, he gained massive traction over the next several years.
He considers Chief Keef, Lil Wayne (fact – at the age of 11, he joined Cash Money Records as the youngest member of the label), and Curren$y as main influences.
READ MORE: Rodney Atkins Biography
Girlfriend
There is no information about Oliver Francis' girlfriend.
Trivia
He has over 201K subscribers on YouTube and over 63K total followers on his SoundCloud account. In addition, he has over 717000 monthly listeners on the streaming platform Spotify.
Oliver worked as a janitor just a few years ago.
His music can be compared to Chief Keef, Lil Uzi Vert, and Yung Lean tracks.
Francis and rapper Nelly are both from Missouri.
His favorite punk rock band is Green Day, an American rock band formed in 1986 by bassist Mike Dirnt and guitarist and lead vocalist Billie Joe Armstrong.
READ MORE: Luke Combs Height
Quotes
"The smartest thing I ever did was keep my friends close to me."
"Watch a movie you like and eat your favorite candy."
"My fans give me plenty of credit, and that's all I need."
"I wanna play Pokémon and Smash, but I am so obsessive about music I can't stay off fruity loops for longer than 10 minutes."
READ MORE: Tony Royster Jr. Net Worth
Oliver Francis – Net Worth
Oliver earns most of his income from selling tickets to his concerts, selling merch (especially t-shirts and hoods), sponsors, and advertisements on his YouTube channels.
For instance, Oliver's YouTube channel boasts over 78 million views. Considering that 1 million views on YouTube bring on average $2000, all these views translate into around $160,000 in revenue before taxes. In conclusion, rapper Oliver Francis has an estimated net worth of $0.5 million.
READ THIS NEXT: Stokley Williams Net Worth
Reference

https://www.last.fm/music/Oliver+Francis/+wiki